You're looking for the perfect gift for that special musician in your life, and we're here to help. This handy list has great choices for beginners and seasoned players alike, including the latest electronic instruments, recording essentials and audio accessories every musician will love. And don't forget, there's one gift that always fits and never disappoints—a Guitar Center gift card.
Focusrite Scarlett 2i2 Studio Pack
Whether they're sketching out a new song or working on a full album, musicians need recording gear they can rely on. These days, the studio has shrunk to meet mobile needs, with audio interfaces that allow players to connect their microphone or instrument directly to their laptop for studio-quality sound anywhere. The Focusrite Scarlett 2i2 Studio Pack combines one of the top-selling audio interfaces on the market with a studio condenser microphone, mic stand clip, headphones and cables for a gift set that will appeal to any musician on your list.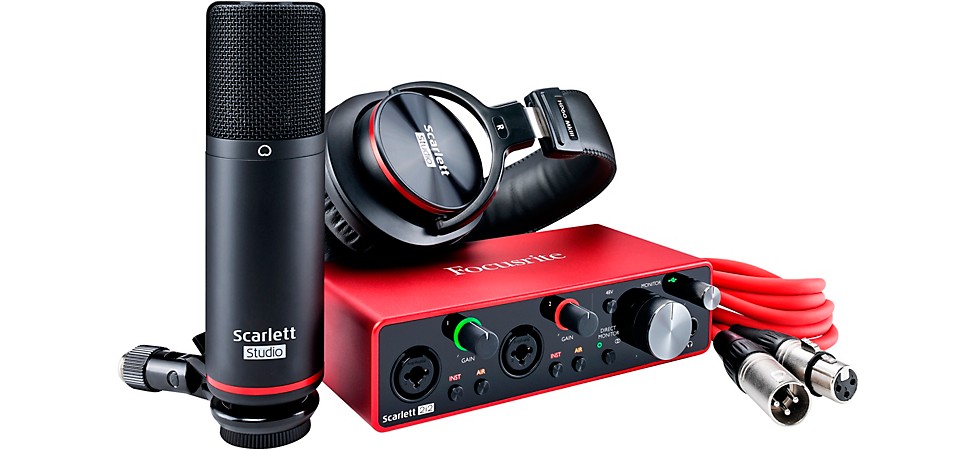 Pictured: Focusrite Scarlett 2i2 Studio Pack 
Akai Professional MPK Mini MK3 Keyboard Controller
MIDI (Musical Instrument Digital Interface) controllers connect to a computer to control audio and music software, letting musicians access a nearly limitless array of sounds and beats to make the music of their wildest dreams. The super-portable Akai Professional MPK Mini MK3 combines a 25-key keyboard, eight velocity-sensitive MPC pads and a four-way joystick for pitch and modulation control, all into one handy package. It's available in four color combinations and comes with more than 1,500 sounds and a complete production starter kit, for a total of 2GB of audio content.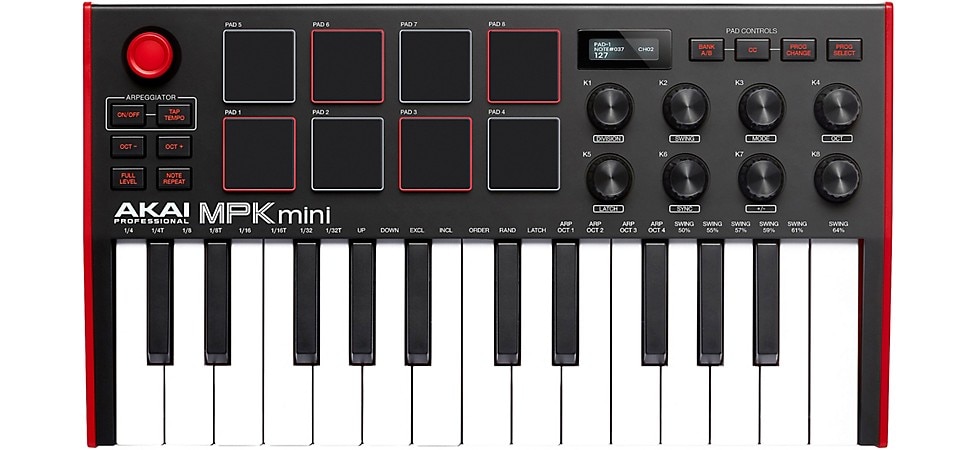 Pictured: Akai Professional MPK Mini MK3 
Shure MV7 Dynamic Microphone
Inspired by the legendary Shure SM7B microphone, the Shure MV7 dynamic mic is optimized for vocals and offers both USB and XLR connectivity, meaning it can connect to a studio interface or directly to the computer. This makes the MV7 a safe gift for any musician or podcaster in your life, since it can fit into setups of all kinds. The included Shure MOTIV app lets them configure the mic for detailed control from their desktop or mobile device. Great for instruments, too, this studio mic is equally at home in a high-end recording studio as it is on the go.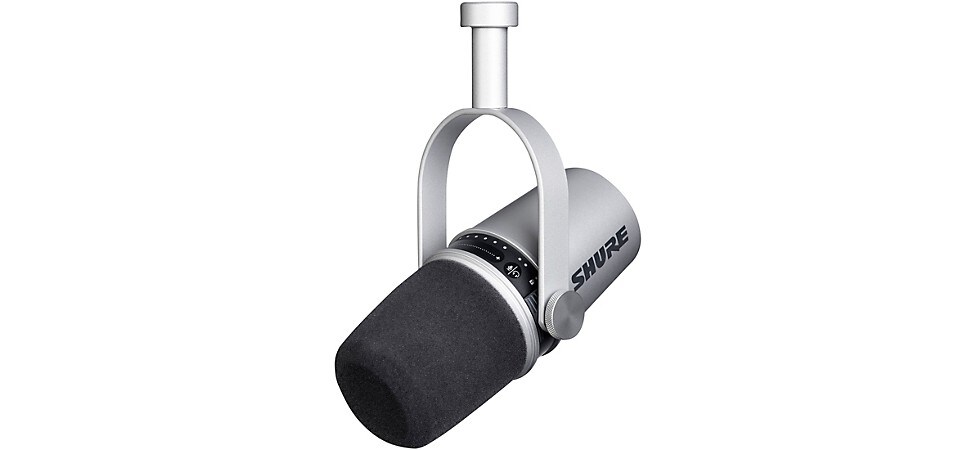 Pictured: Shure MV7 Dynamic Microphone 
KORG TM-60 Tuner/Metronome
Two things every musician has to learn—how to play in tune and how to play in time. The KORG TM-60 helps with both. This tuner/metronome combo is an affordable and handy tool for musicians of every skill level. Players can use the two functions simultaneously, and it features a built-in mic, meaning they can tune acoustic instruments as well as electric ones. The Sound Out and Sound Back modes help train the ear, and the tap tempo function lets them set their own tempo.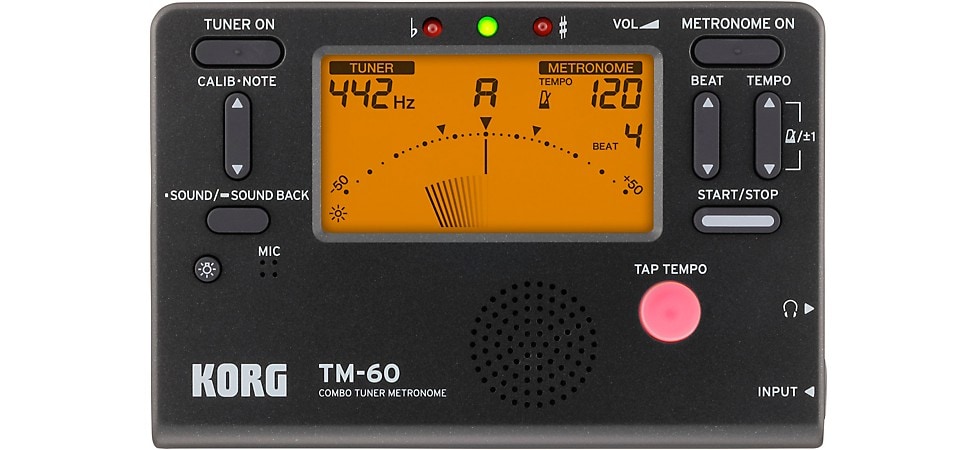 Pictured: KORG TM-60 Tuner and Metronome 
JBL 305P 5" Active Studio Monitor
Any recording musician needs a good set of monitors to hear what they're tracking at the best quality. Studio monitors are extremely sensitive, fine-tuned speakers designed specifically to deliver the most accurate representation of what has been recorded as possible—if you're recording and mixing without monitors, you don't really know how it sounds. The 305P MKII monitor from JBL is built for home or project studios. It's compact, but provides solid bass response through its patented low-frequency port. For even better listening accuracy, throw in some monitor isolation pads.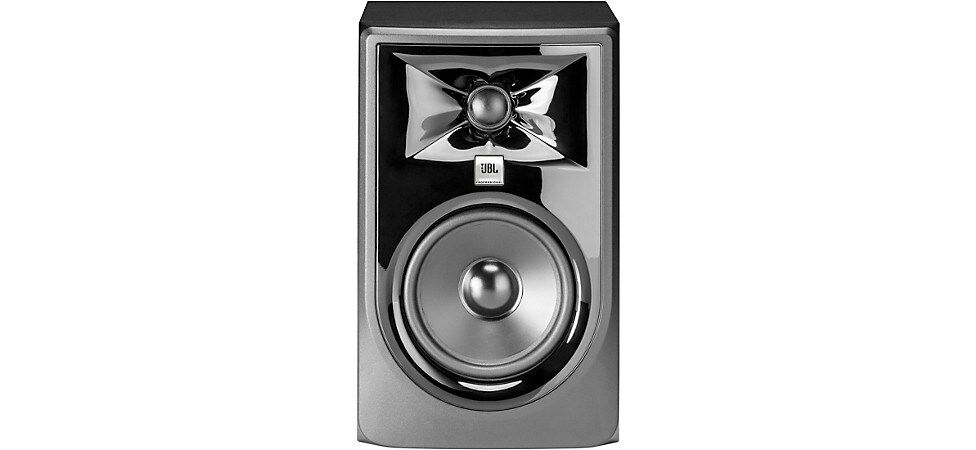 Pictured: JBL 305P MKII Studio Monitor 
Carry-On 88-Key Folding Piano and MIDI Controller
Whether you're looking for an easy-to-store instrument for beginners or a portable rig for songwriting, this innovative Carry-On Folding Piano and MIDI controller fits the bill. It provides 128 sounds, 128 rhythms, 30 backing tracks and has its own built-in stereo speakers. Amazingly, it folds down small enough to stow in a backpack. It also comes at a great price for a portable controller with 88 keys and so much versatility. A 49-key model is also available.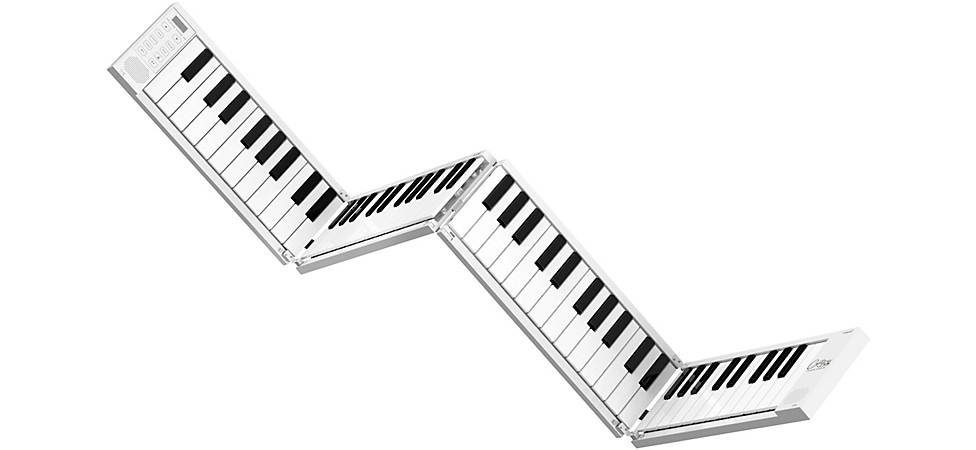 Pictured: Carry-On 88-Key Folding Piano 
Zoom H5 Handy Recorder
Whether capturing a show, recording a rehearsal or grabbing an interview for your podcast, a good portable recorder is an indispensable tool for any musician or content creator. The Zoom H5 Handy Recorder is packed with features to make recording on the fly as simple as possible. To add to its versatility, the H5 is fully compatible with Zoom's swappable mic modules offering a hugely increased range of recording options. Honorable mention in this category goes to Zoom's iQ6 X/Y stereo mic for iPhone and iPad, especially if you're already using mobile devices in your production workflow.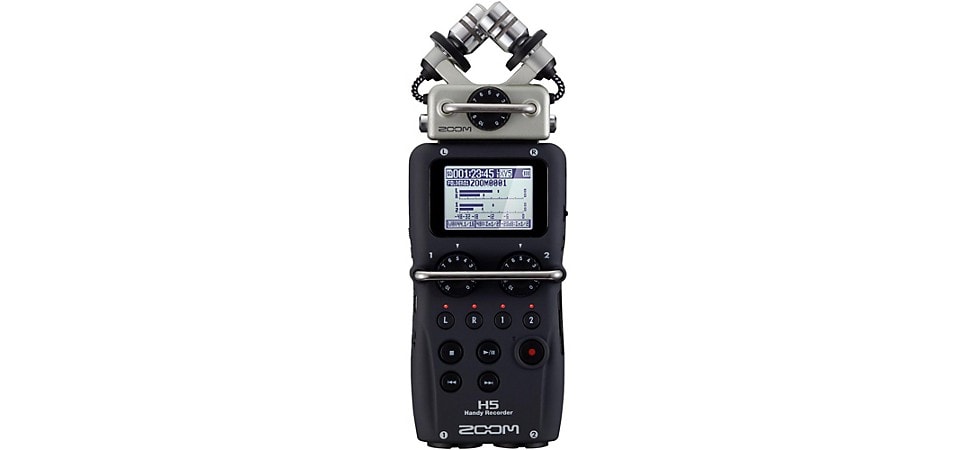 Pictured: Zoom H5 Handy Recorder 
Sennheiser HD 280 PRO Closed-Back Headphones
No studio or DJ setup is complete without a quality set of monitoring headphones. In addition to providing accurate audio representation, they allow engineers to record and mix quietly and DJs to hear exactly what they're playing without all the extra noise and resonance of the club. These closed around-the-ear HD 280 Pro headphones from audio leaders Sennheiser provide excellent noise isolation and a wide frequency response from 8Hz–25kHz. Plus, the collapsible design makes for easy transport to the gig or studio.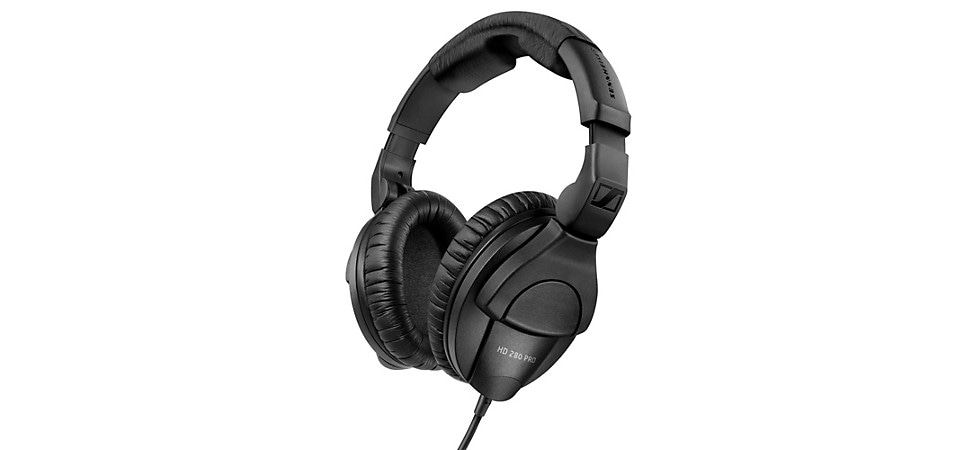 Pictured: Sennheiser HD 280 Pro Headphones 
Mitchell MU40C Concert Ukulele
Nothing sweetens up a song quite like a uke, plus they're just plain fun to play. This Mitchell MU40C with its larger concert-sized body is an easy way to add a little extra holiday joy while summoning the spirit of the islands. The bound fingerboard and natural-finish lindenwood body complement the sweet sound, and the included instruction book will get any beginner off to a solid start.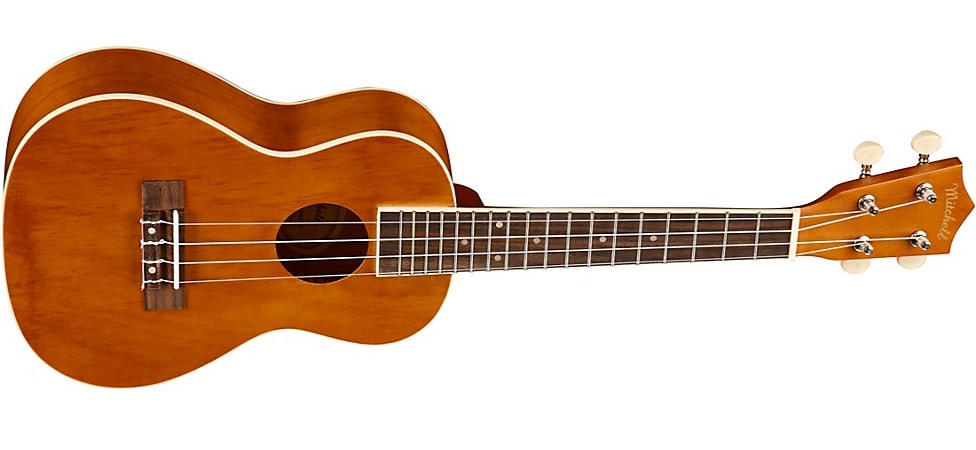 Pictured: Mitchell MU40C Concert Ukulele