With so many great microphones on the market, it can be difficult to know which ones are the best for your studio. From studio workhorse microphones to those with extra mojo, a good assortment of microphones will have you well prepared for any scenario and impress your clients, too. In this blog, we'll share some of the most popular studio microphones to help you build a great mic locker without breaking the bank.
Whether you're not sure where to begin or you already know what you need and just want help procuring gear that's difficult to find, contact the experts at Guitar Center Professional for a free consultation.
Condenser Microphones
Most condenser microphones are designed to operate by phantom power, a supply of 48V. They generally have the flattest, widest frequency response, and often include some additional user-selectable features, including pads and roll-off filters. Large-diaphragm condensers (LDCs), especially tube mics, tend to add more color to the sound while small-diaphragm condensers (SDCs) offer a more focused, neutral recording.
Condenser microphones often feature variable pickup patterns for versatility, like cardioid, figure-8 and omni. A cardioid pickup pattern is standard in many situations, like vocal recording and close mic placement for instruments. Omni can be used to capture a room's ambiance, while figure-8 is quite versatile—it can be used to record two performers or as part of a stereo pair. Condenser microphones are commonly used for recording vocals and acoustic instruments, but also make great choices for room mics, drum overheads and a myriad of creative uses thanks to their sensitivity and full frequency response.
Recommended Studio Condenser Microphones
Manley Reference Gold Mono
With its multi-pattern large-diaphragm CK12-style American-made capsule, wide frequency range and accurate transient response, the Manley Reference Gold tube microphone captures audio without any coloration. It's been engineered to capture nuanced, musical recordings with a degree of accuracy that is truly unsurpassed.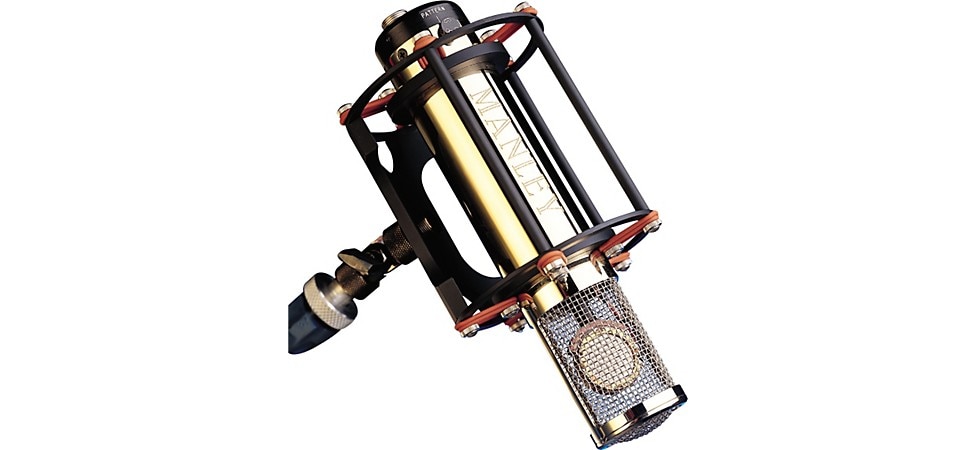 Pictured: Manley Reference Mono Gold Microphone
Neumann U 87 Ai
One of the most revered studio microphones of all time, the Neumann U 87 Ai is known to be the ultimate studio standard. It's natural, balanced tone makes it a great choice on almost any source. It offers three pickup patterns—cardioid, omni and figure-8, which makes it a versatile choice that delivers predictable and consistent performance in any scenario.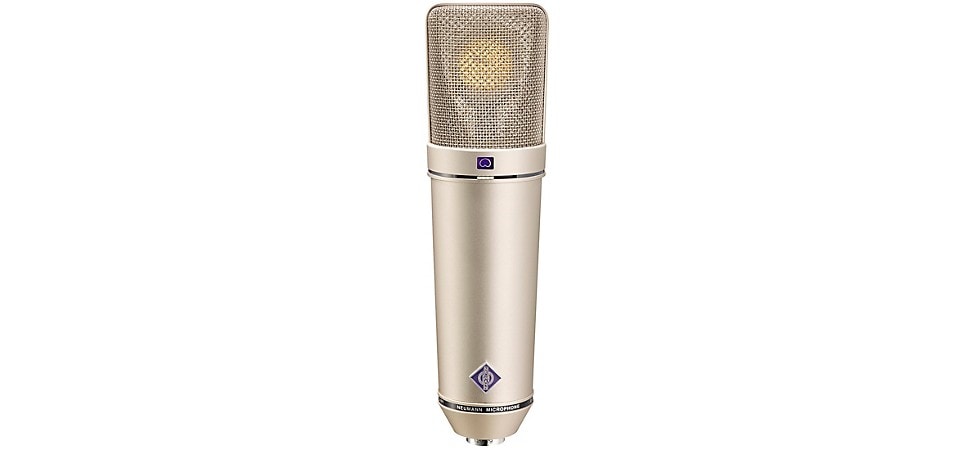 Pictured: Neumann U 87 Ai Large-Diaphragm Condenser Microphone
TELEFUNKEN TF47
The TF47 is a modern tube microphone heavily inspired by some of the most legendary mics in history: the U47 and M49. With full, deep bass and smooth highs, the TF47 shines on any source that needs some extra presence. It's assembled with a custom K47 capsule, TELEFUNKEN 5840W tube and a custom BV8 output transformer.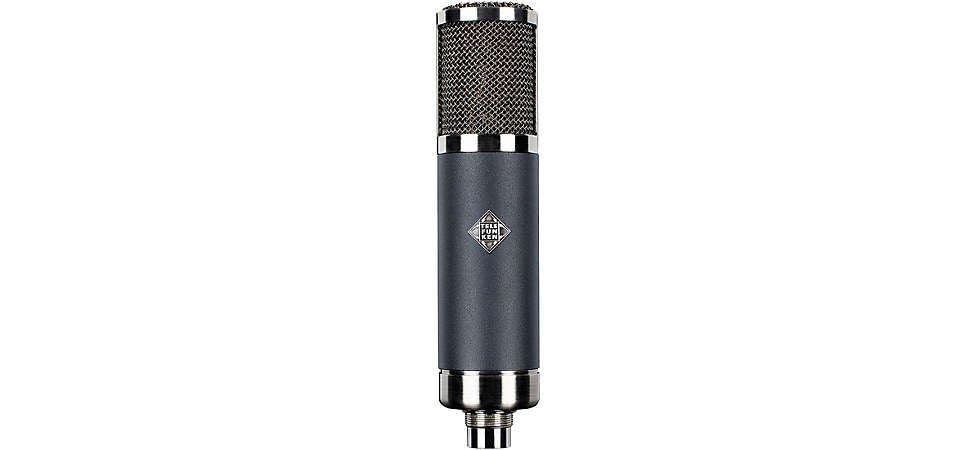 Pictured: Telefunken TF47 Tube Microphone
Budget-friendly Studio Condenser Microphones
Sony C-100
The Sony C-100 is a two-way condenser microphone with an extra-wide frequency range of 20Hz to 50,000Hz. The C-100 utilizes some of the same design concepts found in the revered C-800G, with excellent reproduction for vocals and acoustic sources. It has all the features you'd expect in a professional condenser mic, including switchable polar patterns, a low-cut filter and -10dB pad switch.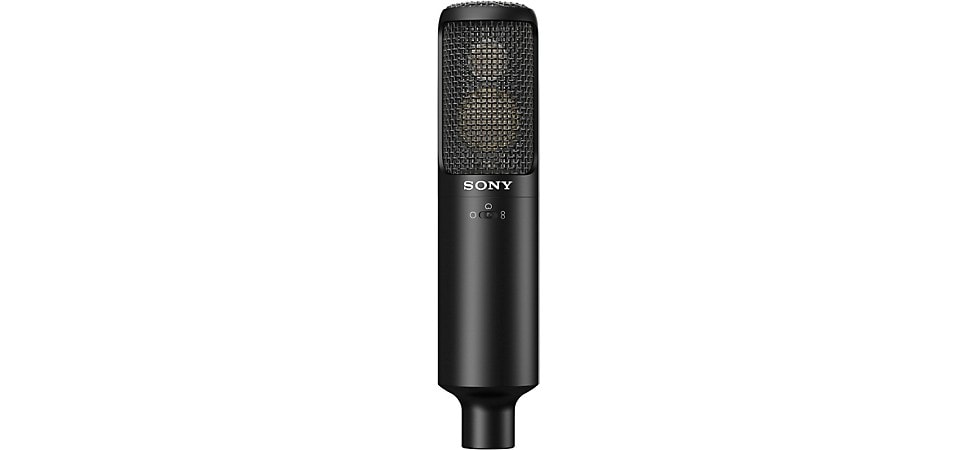 Pictured: Sony C-100 Studio Vocal Microphone
Lauten Audio LA-320
The LA-320 is a unique microphone with a twin-tone design that combines vintage tone with modern clarity. The signal path includes a dual-triode vacuum tube, USA-made JFET and a vintage-inspired output transformer that delivers a clear, balanced professional sound at an accessible price.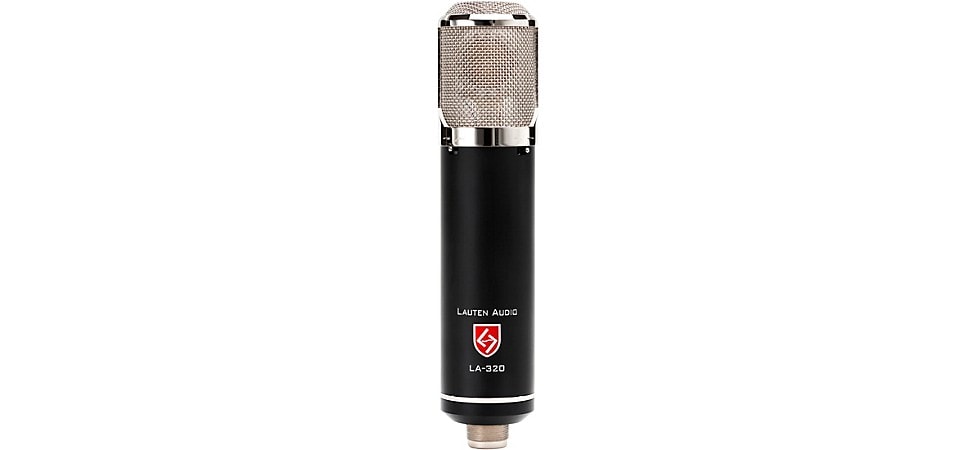 Pictured: Lauten Audio LA-320 Twin-Tone Tube Condenser Microphone
Warm Audio WA-47
Inspired by the classic U47, the WA-47 is a vacuum tube, large diaphragm condenser microphone with tons of vibe. The original U47, which hasn't been manufactured in decades, can be heard on countless recordings from the last half century. It has one of the most distinguishable mid-forward sounds, which is part of its appeal to so many engineers, artists and producers. With a sub-$1000 price tag, Warm Audio has made the sound of this legendary microphone more accessible than ever before.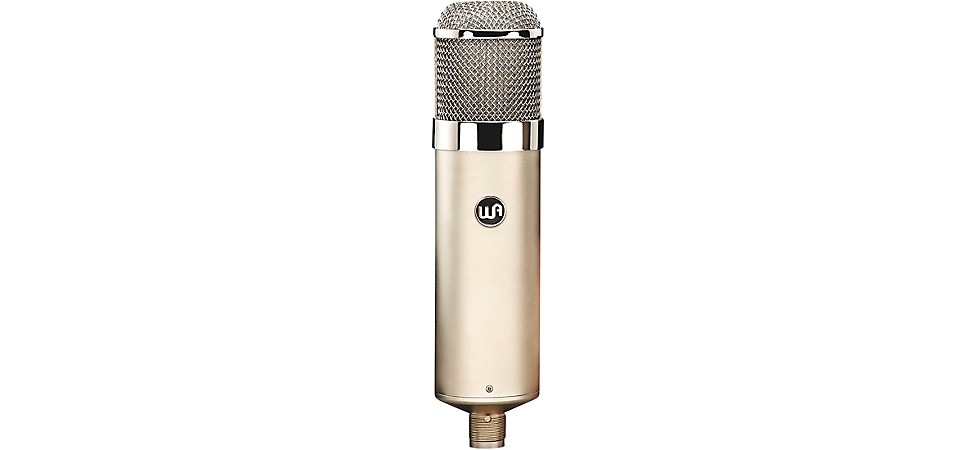 Pictured: Warm Audio WA-47 Tube Condenser Microphone
Contact the experts at Guitar Center Professional for a free consultation and help with condenser microphones.
Dynamic Microphones
Dynamic microphones are great for capturing sound sources with high sound pressure levels. Their rugged and durable builds make them ideal for frequent use, both in the studio and in live settings. Most dynamic microphones utilize a focused cardioid pickup pattern, which helps reject unwanted sound and offers additional isolation benefits. Because of their durability and ability to handle high SPLs, dynamic mics are commonly used to close-mic drums and guitar cabs.
Dynamic microphones also tend to cost less than condenser microphones and come in both small- and large-diaphragm configurations, which makes them useful for many applications. For example, dynamic microphones are a great choice if you live in an apartment near a noisy street. Since they pick up less ambient noise, you may find that they capture more focused audio compared to a condenser microphone. Two classic microphones, the Shure SM7B and EV RE20, are popular home studio choices for this reason. Even the most famous, iconic recording studios in the world still use the Shure SM7B and EV RE20 when it's the right choice for a particular audio source.
Recommended Dynamic Microphones
Shure SM58
The Shure SM58 is an industry standard for vocals and speech. With an integrated pneumatic shockmount, windscreen and rugged design, the SM58 is one of the most popular studio mics for good reason. It's affordable, sounds great and is built for the demands of being regularly used, dropped and knocked over, session after session.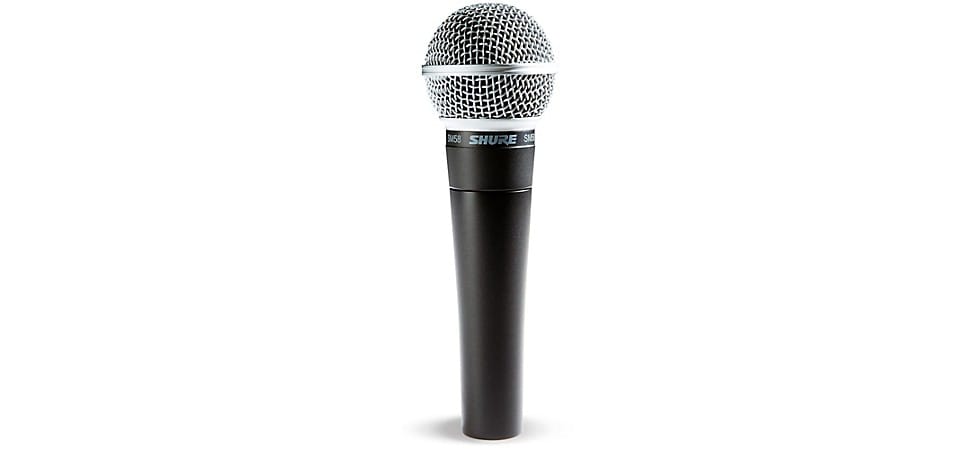 Pictured: Shure SM58 Dynamic Microphone
Shure SM57
As a sibling to the SM58, the SM57 is a go-to mic for guitar amps, snare drums and more. Like the 58, the SM57 has an integrated pneumatic shockmount, can handle high SPL and is made to take abuse from the occasional errant drum stick.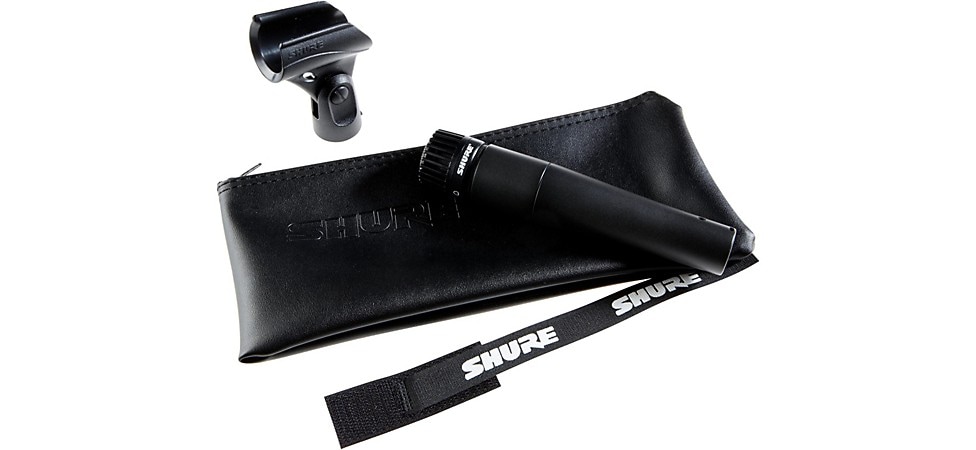 Pictured: Shure SM57 Dynamic Microphone
Shure SM7B
The prolific SM7B can be found in almost any studio that records vocals. It's known for its signature warm and smooth tone, and includes a variety of features including a bass roll off, mid-range control and internal air suspension shockmount system. The cardioid pickup pattern does a great job at rejecting ambient noise, though the SM7B does require a bit more gain than other dynamic mics. Happily, you can get all of the sonic goodness of the SM7B along with a switchable gain boost in the Shure SM7dB. The SM7dB's built-in preamp offers a substantial 18db or 28dB of clean gain.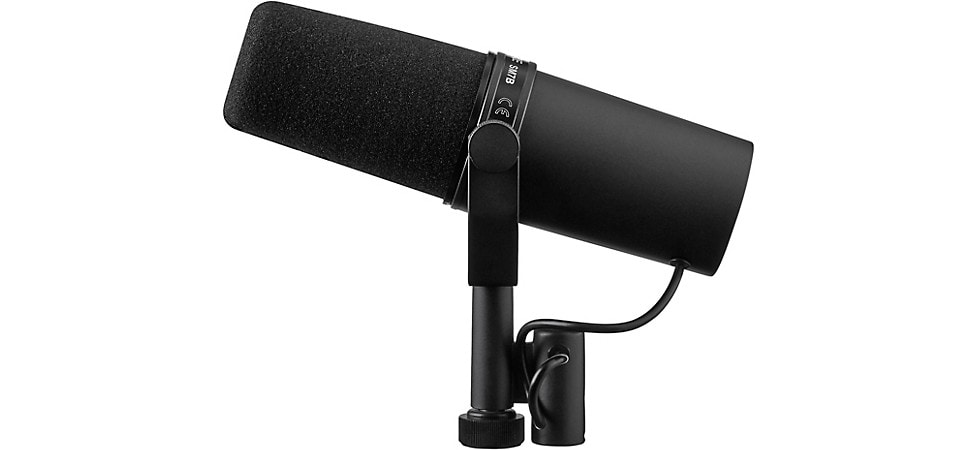 Pictured: Shure SM7B Cardioid Dynamic Microphone
Electro-Voice RE20
The RE20 is not only one of the most popular broadcast announcer's microphones of all time, it's often used on kick drums, bass cabinets and more. It features a smooth, natural sound, Variable-D technology for minimal proximity effect and a humbucking coil design to guard against line hum. Like the SM7B, the EV RE20 will require some additional gain from your mic pre.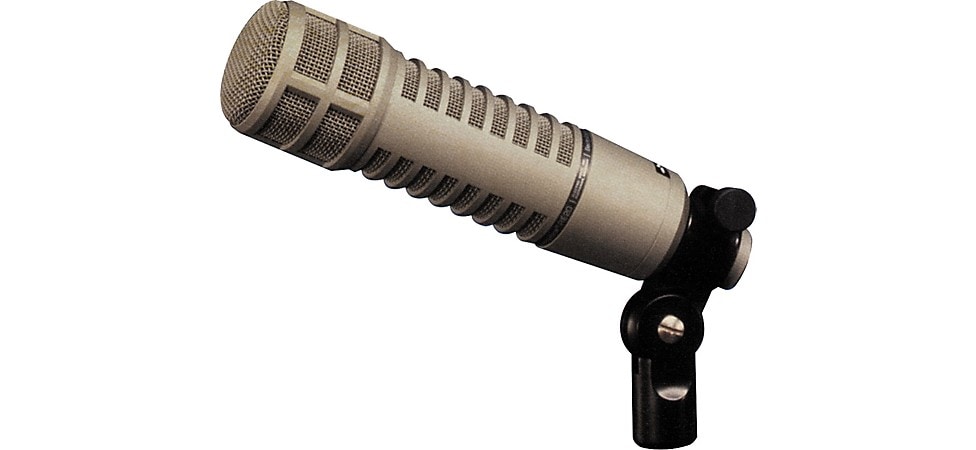 Pictured: Electro-Voice RE20 Dynamic Cardioid Microphone
Heil Sound PR 40
The PR 40 is the workhorse microphone of the Heil PR series. It offers the widest frequency response of any of the PR series mics, with a nearly flat response from 28Hz up to 18kHz. It's a great choice for everything from vocals to bass drums and toms, to guitar and bass cabinets.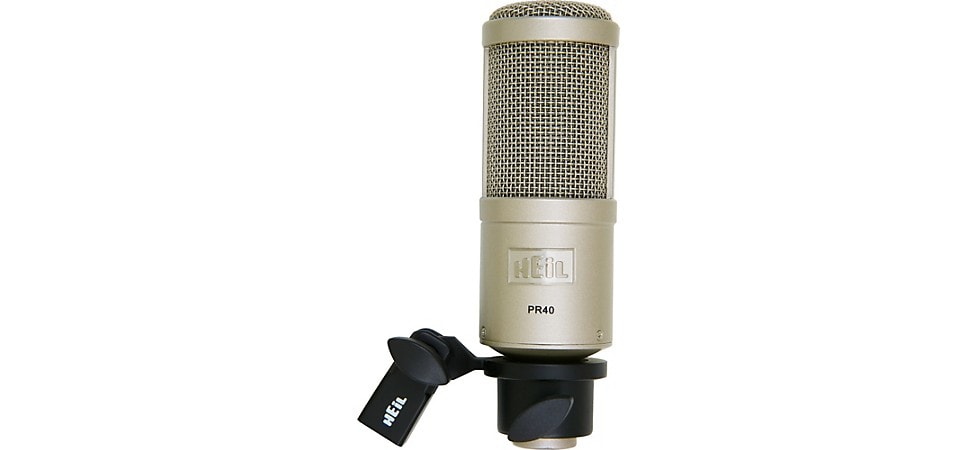 Pictured: Heil Sound PR 40 Large Diaphragm Multipurpose Dynamic Microphone
Neumann BCM 705
The Neumann BCM 705 features a hypercardioid pickup pattern, internal shockmount and pop filter to provide exceptional isolation from ambient noise and plosives. With a frequency response tailored for the human voice, it's an ideal solution for broadcast facilities and small studios, including streaming and podcast applications.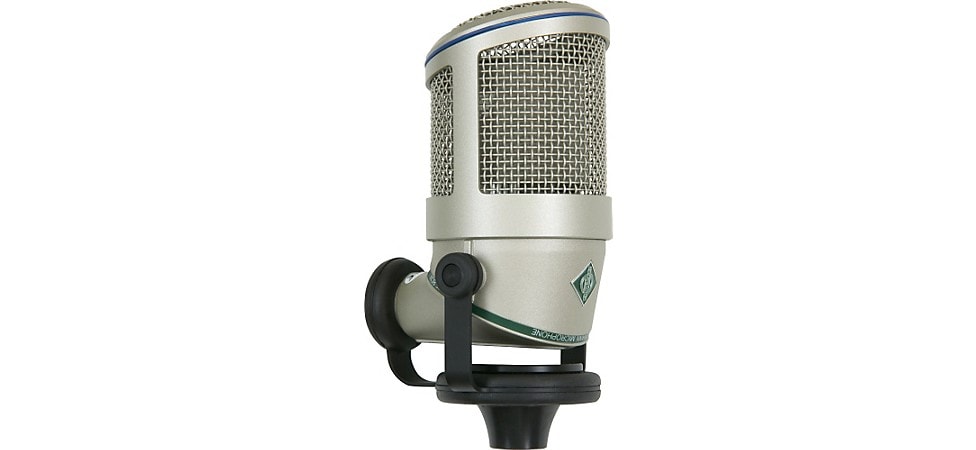 Pictured: Neumann BCM 705 Dynamic Studio Microphone
Contact the experts at Guitar Center Professional for a free consultation to help you find the dynamic microphones that you need.
Ribbon Microphones
Ribbon microphones offer a classic warm, dark sound with rolled-off highs, though some newer active ribbon mics reproduce a more balanced sound. By design, ribbon microphones feature a figure-8 pickup pattern, which is ideal for spacious, ambient recordings. They're capable of capturing very detailed recordings, making them a great choice for stringed instruments. Ribbon microphones often need more gain than condensers at the preamp, through either inline or dedicated external solutions, like the Royer dBooster and Cloudlifter CL-1.
Recommend Ribbon Microphones
Royer R-121
The Royer R-121 features a figure-8 pickup pattern and sensitivity equal to a dynamic microphone. With a warm, natural tone and flare frequency response, the R-121 is more versatile than you might expect. It sounds great on a variety of sources and produces musical recordings. It's also very sturdy and can even handle high SPL above 135dB. The R-121 is often paired with an SM57 on guitar amps and blended to taste.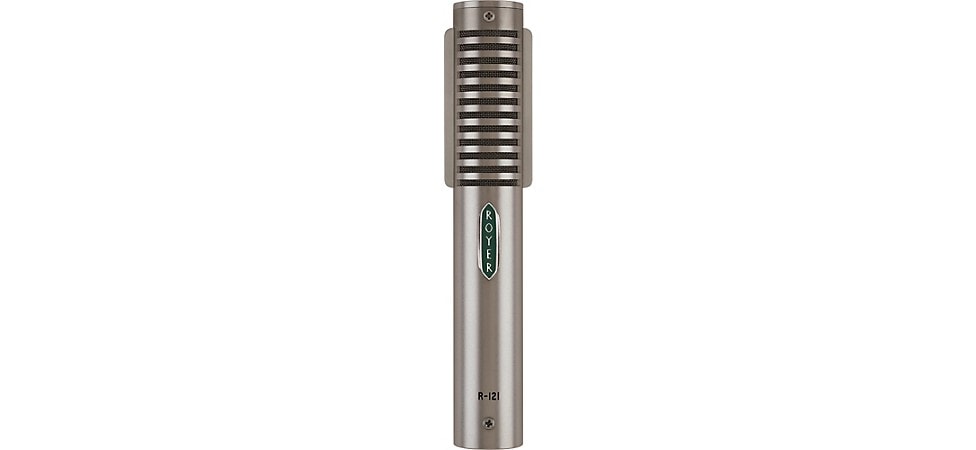 Pictured: Royer R-121 Ribbon Microphone
Shure KSM353
The KSM353 consists of a bidirectional figure-8 pickup pattern, with off-axis rejection. It features a durable build and custom transformer that stops RF interference in its tracks for cleaner recordings with improved noise performance. It can handle up to 146dB SPL from 30Hz to 15,000Hz, which makes it a great mic for vocals, acoustic instruments and concert halls.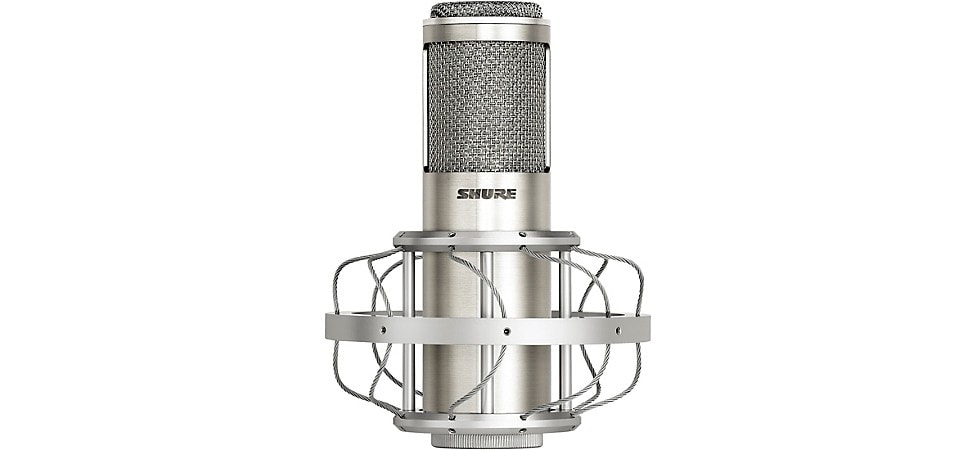 Pictured: Shure KSM353/ED Premier Bi-directional Ribbon Microphone
sE Electronics Rupert Neve Active Ribbon
Designed and built in collaboration with pioneering audio gear designer Rupert Neve and sE Electronics, the RNR1 is a unique ribbon mic that helps brighten up your sources. With a frequency response of 20Hz to 25kHz, the RNR1 delivers the vibe of a ribbon microphone without sacrificing upper frequency response. It features a mild presence boost from 7kHz to 10kHz and a max SPL rating of more than 135dB.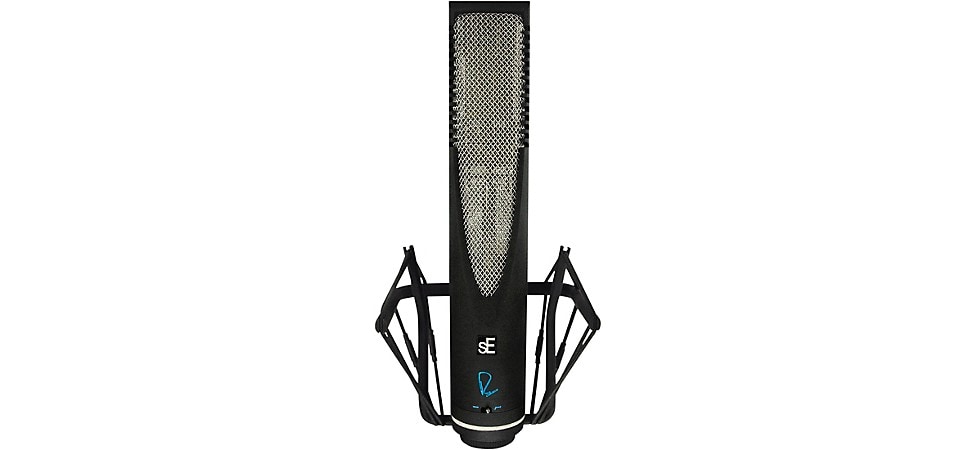 Pictured: SE Electronics Rupert Neve Active Ribbon Microphone
Budget-friendly Ribbon Microphones
Royer R-10 Matched Pair
The Royer R-10 is a passive mono ribbon mic designed for studio and live performances. The ribbon transducer is protected by a three-layer windscreen and internal shockmount design. It's an excellent choice for brass, drums, violins, acoustic guitars and more. It can handle exceptionally high SPL, with a max rating of 160dB.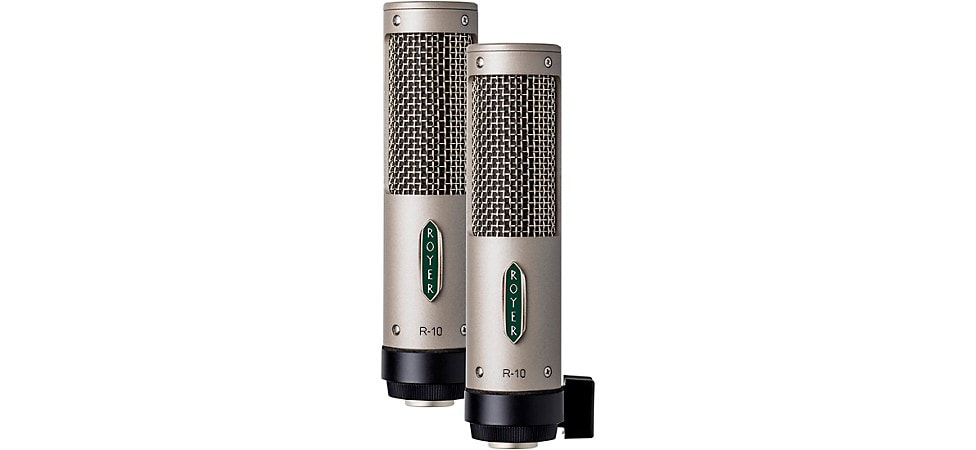 Pictured: Royer R-10 Ribbon Microphone Matched Pair
RØDE NTR
The RØDE NTR features a unique, custom body design and a highly sensitive 1.8-micron ribbon element. It offers a wide frequency response of 20Hz to 20kHz, better than most conventional ribbon mics. RØDE also offers a generous 10-year extended warranty and one free ribbon replacement at any time during your warranty period.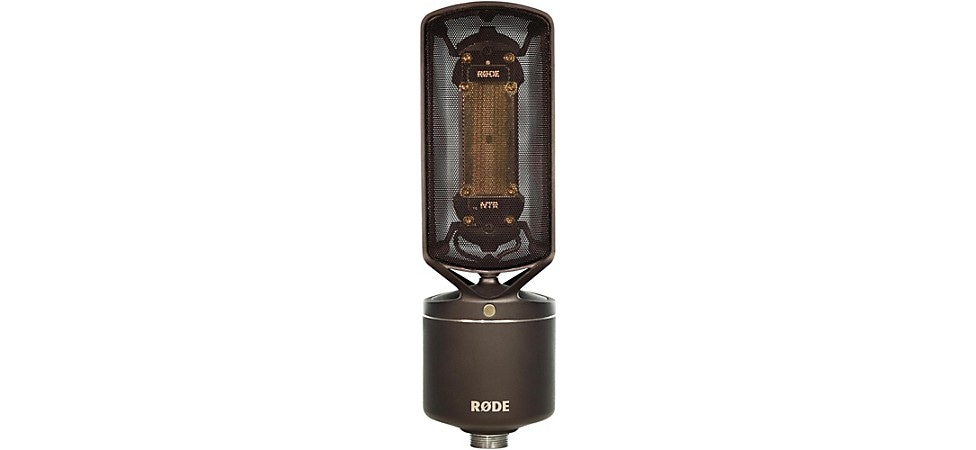 Pictured: RØDE NTR Active Ribbon Microphone
sE Electronics Voodoo VR1
The VR1 from sE Electronics is an affordable passive ribbon microphone with a frequency response of 20Hz to 18kHz. Like other ribbon mics, it performs well on a variety of sources, but is best known for capturing great recordings of acoustic instruments and guitar cabinets.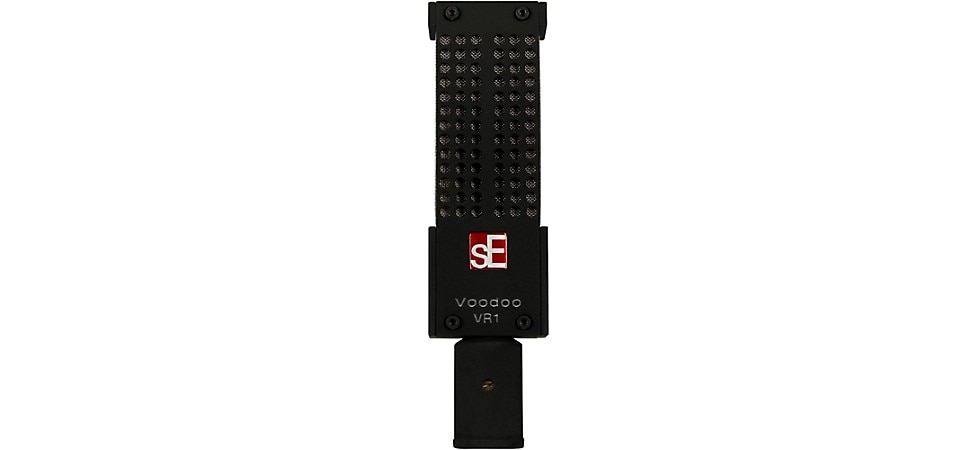 Pictured: sE Electronics Voodoo VR1 Ribbon Microphone
Studio Microphone Wrap-Up
When you build your mic locker, it's important to have a variety of options at your disposal. From workhorse dynamic mics that get the job done reliably to tube mics for vintage vibe, there's a use for every mic in your locker. Whether it's a sturdy dynamic SM57 that can take the beating of a session drummer, or a TELEFUNKEN TF47 for extra vocal mojo, a well-stocked mic locker will set you up for success in any scenario.
Contact the experts at Guitar Center Professional for a free consultation to help you find the microphones that are right for you.