So, you have a guitarist on your list and you're not quite sure where to begin? We're here to help with a list of guitars, gear and gifts sure to please new players and seasoned shredders alike. And when in doubt, we have one gift that always fits—a Guitar Center gift card.
Electric Guitars for Beginners
Squier Stratocaster Electric Guitar Pack
The Stratocaster is an iconic electric guitar, and the Squier Strat is a perfect choice for beginners. It's lightweight and features three selectable single-coil pickups to provide a range of tones for any style of music. This Strat pack includes a Squier Frontman 10G amp, which is the ideal size for practicing and has a headphone jack to give the rest of the house a break. A gig bag, strap, cable and picks round out this gift pack.
Pictured: Squier Stratocaster Electric Guitar Pack 
Epiphone Les Paul Electric Guitar Player Pack
The Les Paul Special II is Epiphone's best-selling guitar, and it's easy to see why. It puts Les Paul power at a beginner's fingertips without breaking the bank. It boasts a mahogany body and neck and two humbucker pickups. This Les Paul beginner pack also includes an Electar 10-watt practice amp with overdrive, plus all the gear they'll need to rock it, including a strap, gig bag, tuner, cable, picks and free online lessons.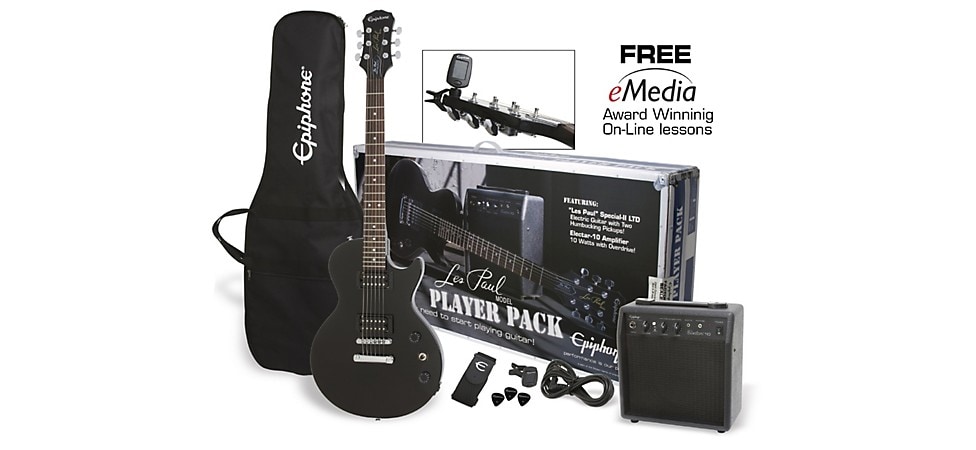 Pictured: Epiphone Les Paul Electric Guitar Pack 
For more great electric guitar ideas, check out our comprehensive electric guitar buying guide.
Acoustic Guitars for Beginners
Yamaha F335 Acoustic Guitar
Guitarists have loved Yamaha acoustics for more than 50 years for their craftsmanship. The Yamaha F335 is a great entry point for new guitarists, with a laminate spruce top and meranti back and sides for bright, clear tone. Details like the tortoiseshell pickguard, gold die-cast tuners and F Series headstock logo give it a classic touch.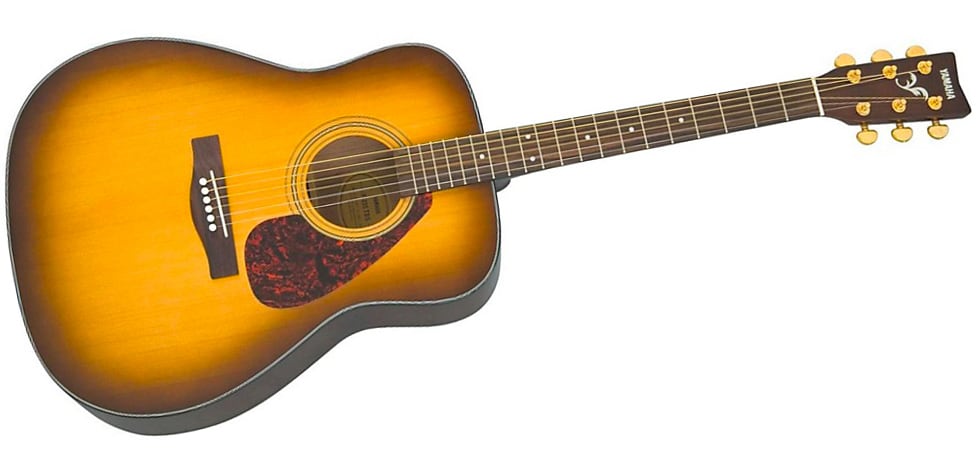 Pictured: Yamaha F335 Acoustic Guitar 
Mitchell D120 Dreadnought Acoustic Guitar
With a slim, easy-playing neck and scalloped bracing for a lighter body without sacrificing resonance, this Mitchell D120 dreadnought is ideal for beginners and young players. Its mahogany body, thinner finish and spruce top provide a bright tone and plenty of projection. Body and neck binding and an eye-catching rosette lend this guitar the look of a luxury instrument.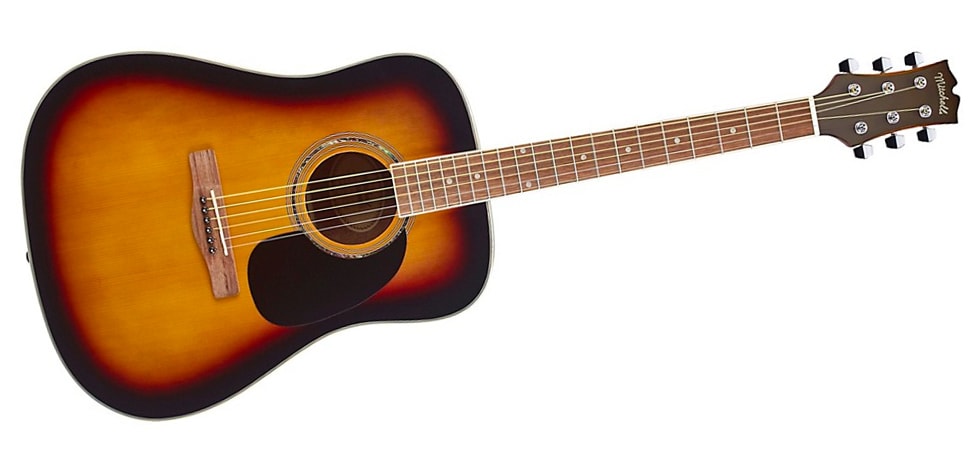 Pictured: Mitchell D120 Acoustic Guitar 
Learn more about how to choose the best acoustic guitar with our in-depth acoustic guitar buying guide.
Guitar Lessons
Having the guitar is one thing. Knowing what to do with it is a different ballgame altogether. Guitar Center Lessons helps guitarists at all levels, from beginners to advanced students looking stay sharp and boost their chops. We offer one-on-one lessons online and in-store, with a curriculum tailored to the player's own goals.
Give the Gift of Gear
Fender Mustang Micro
There's nothing more fun than plugging into a cranked-up amp. But it's not always possible to rock the house when others are around. The Fender Mustang Micro headphone amplifier lets guitarists play and practice in private with 12 amp models and 12 effects, like spring reverb, tape delay and more. It recharges via USB and can also be used as a pocked-sized recording interface. Built-in Bluetooth lets them play over YouTube lessons or along with their favorite band.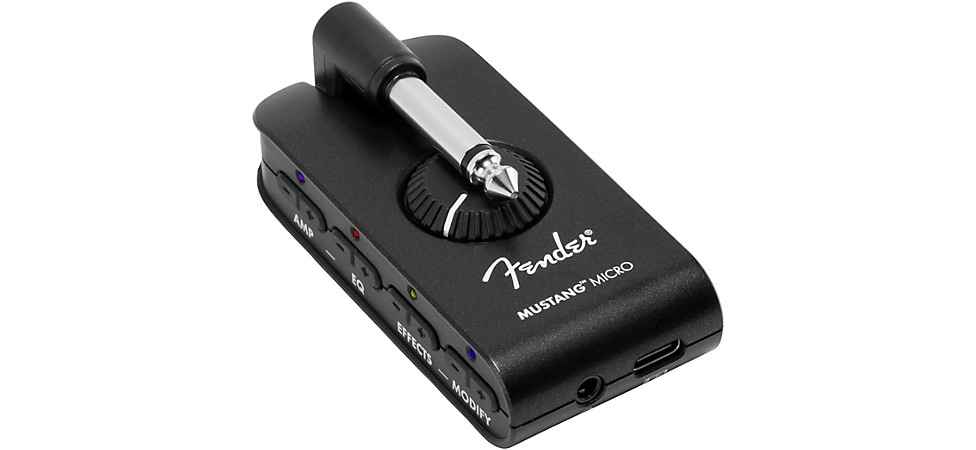 Pictured: Fender Mustang Micro 
D'Addario Equinox Headstock Tuner 2-Pack
The tuner is the first and most vital piece of gear in any guitarist's toolkit. Headstock tuners have become the go-to for players because of their size and simplicity. The D'Addario Equinox tuner uses the instrument's vibrations rather than sound to get the right pitch. This makes it easy to tune up in a noisy rehearsal space without interference. The second tuner is great for another instrument or as a backup; it also comes in handy when a friend drops in to jam.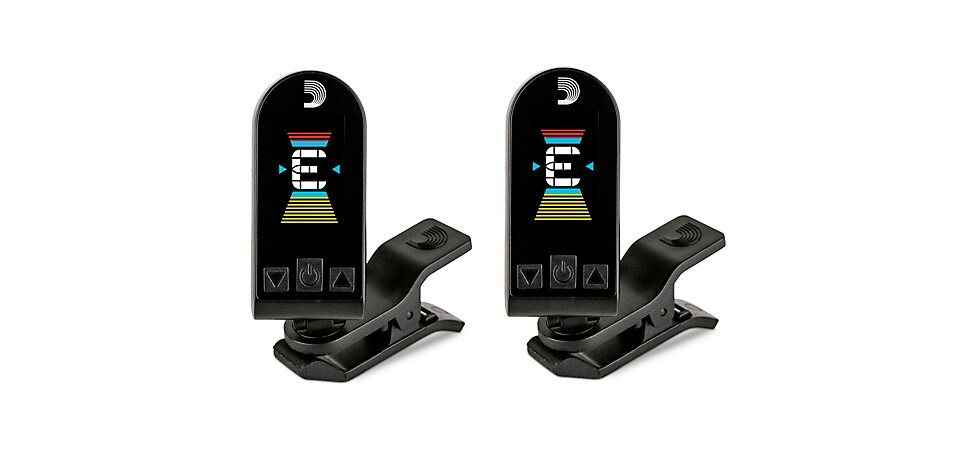 Pictured: D'Addario Equinox Headstock Tuner 2-Pack 
MusicNomad The Ultimate Professional Grade 5-Piece Guitar Care Pack
Keep any guitar beautiful with this professional-grade guitar care pack from MusicNomad, the brand our own techs at Guitar Center Repairs use. It features three must-have products—Guitar ONE All-in-1 cleaner, Guitar Polish and F-ONE fretboard oil, plus two premium microfiber towels. This kit cleans, polishes and protects all stringed instruments, including electric and acoustic guitars.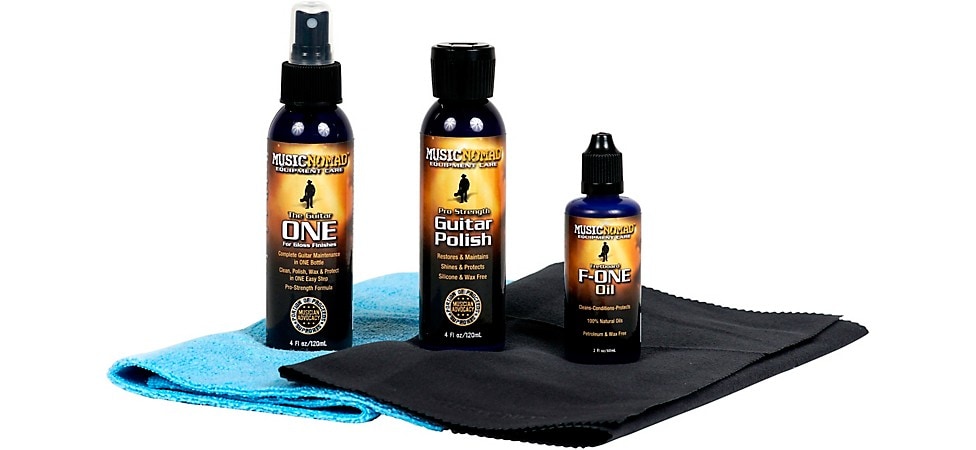 Pictured: MusicNomad Guitar Care Pack 
Dunlop Trigger Curved Guitar Capo
The capo is the guitarist's best friend, allowing open chording high up on the neck. This Dunlop curved trigger capo pops on and off with ease, and it's built to last, made of aircraft-quality aluminum and with strong spring-action grip that keeps pressure consistent.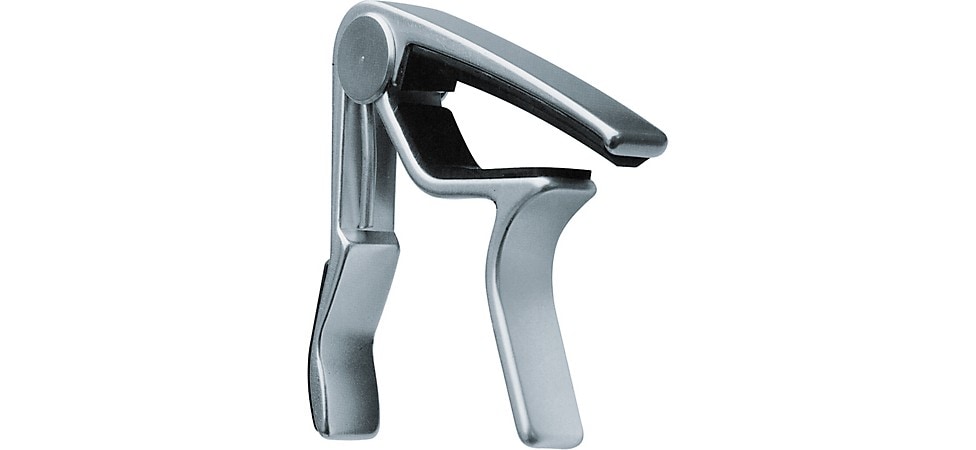 Pictured: Dunlop Trigger Curved Guitar Capo 
Gear for the Stage and the Studio
JHS Pedals 3-Series Effects Pedals
Guitarists love effects pedals. They're always looking for the perfect sound—that crunch or spooky echo of their dreams. Kansas City's JHS Pedals has been building amazing boutique effects pedals since 2007, and now they've made their sound more attainable than ever with the affordable 3-Series guitar pedals. These minimalist boxes are packed with sonic goodness, and you can choose from overdrive, distortion, fuzz, delay and more. Check out How to Shop for Guitar Pedals for more info on what cool noises guitar pedals can make.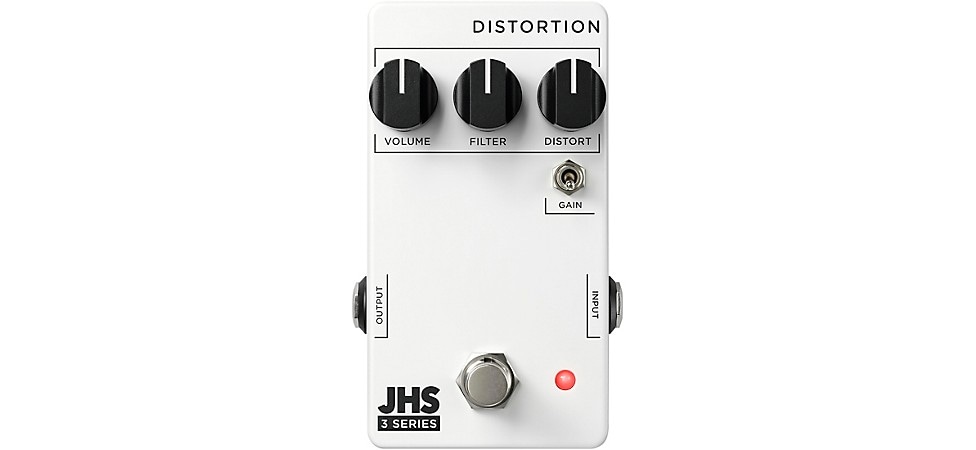 Pictured: JHS 3-Series Distortion Pedal 
Focusrite Scarlett 2i2 Studio Pack
Whether they're tracking their progress, writing songs or making a demo, guitarists love to record their work. An audio interface allows anyone to get studio-quality sound fast by connecting a good microphone to their computer. The studio legends at Focusrite created one of the best-selling interfaces on the market with the Scarlett 2i2, and they've assembled this all-in-one studio pack with an excellent condenser microphone, studio headphones, cables and a mic stand attachment, giving guitarists a studio setup at their fingertips. Plus, our Home Recording Essentials Buying Guide provides all the info and tips they need to get started.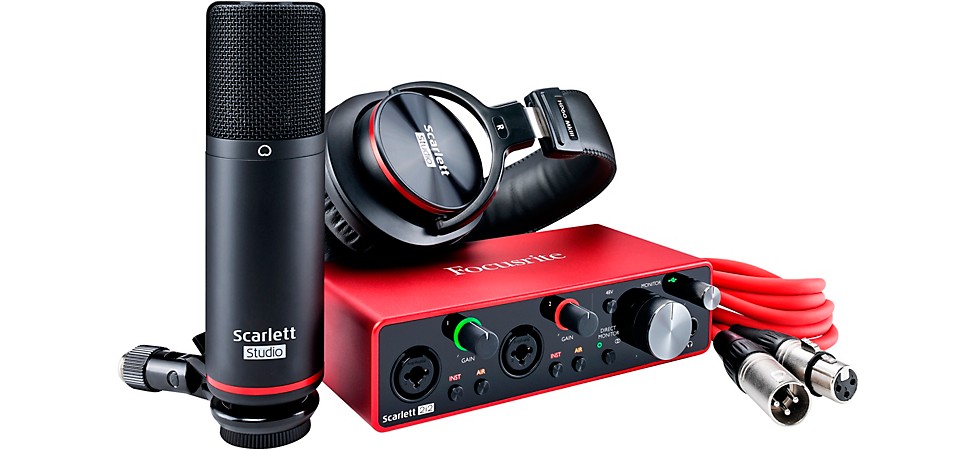 Pictured: Focusrite Scarlett 2i2 Studio Pack 
Line 6 POD Go Wireless
It would take lots of time, tape and paper to wrap 270 different amps and effects and gift them to your favorite guitarist. Fortunately, the Line 6 POD Go Wireless gives you all that in one compact and powerful package. It comes with a wireless transmitter so players can roam the stage without being stuck to a pedalboard. Whether they plug the POD Go Wireless into an amplifier, house PA or a computer, they'll get great sounds on the go with this easy to use multi-effects processor.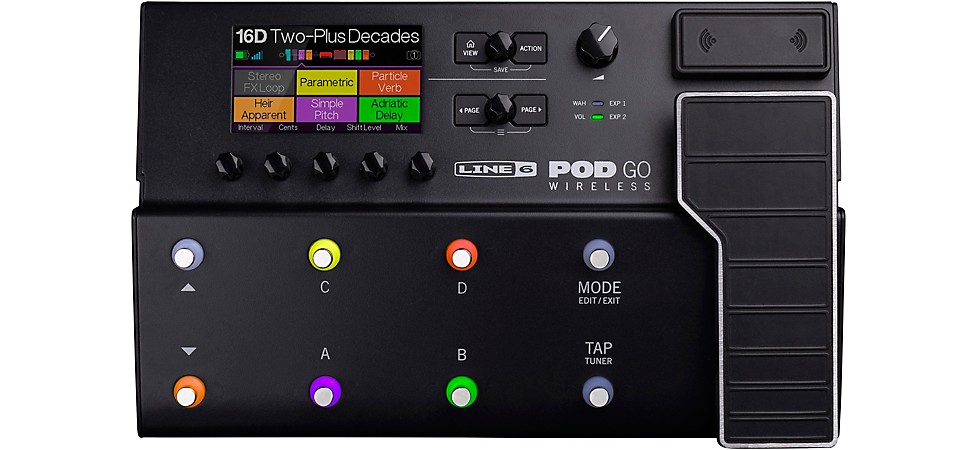 Pictured: Line 6 POD Go Wireless 
Fun Gifts for Guitarists
Ernie Ball Slinky Coasters
Rock 'n' roll wouldn't be possible without Ernie Ball's Slinky strings. First released in the '60s, they are still treasured today for their tone. This Sinky coaster set incorporates the classic graphics, and are a great touch for the rehearsal space, living room or anywhere the guitarist wants to sip and play.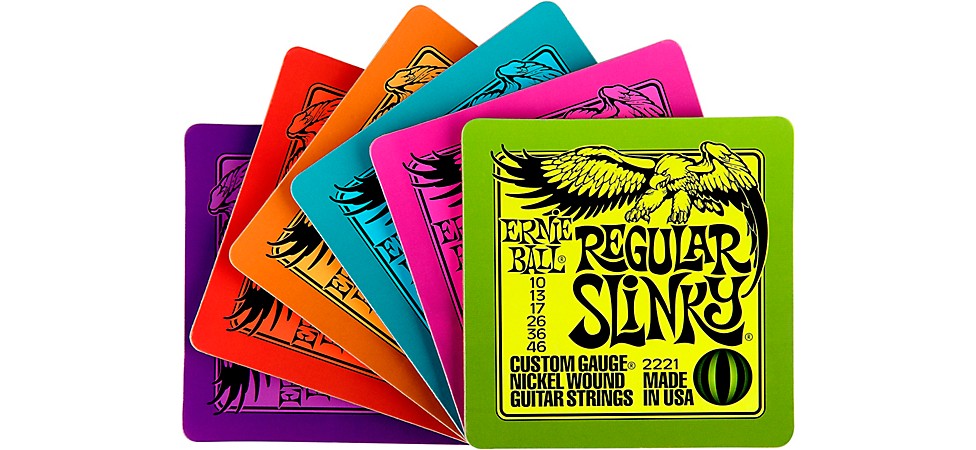 Pictured: Ernie Ball Slinky Coasters 
Perri's Nylon Guitar Straps
Don't underestimate the importance of having a good strap. Perri's nylon guitar straps keep acoustic and electric guitars secure and in proper playing position. Fully adjustable, they fit guitarists off all sizes. Each strap is made in North America and comes in a variety of colors. Pick one out to match their personality or instrument.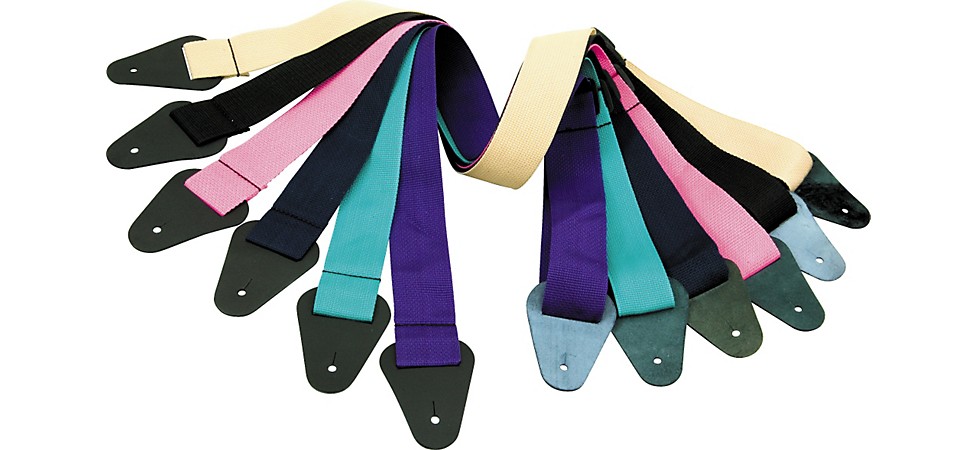 Pictured: Perri's 2" Nylon Guitar Straps 
Marshall 24'' Swivel Barstool
Whether it's a row of stacked 4x12'' speaker cabinets at an arena concert or the iconic Bluesbreaker in the studio, Marshall has been one of the biggest names in electric guitar amps for more than half a century, used by some of the most influential artists in history. This Marshall barstool gives a rock 'n' roll flair to any practice space, studio or kitchen.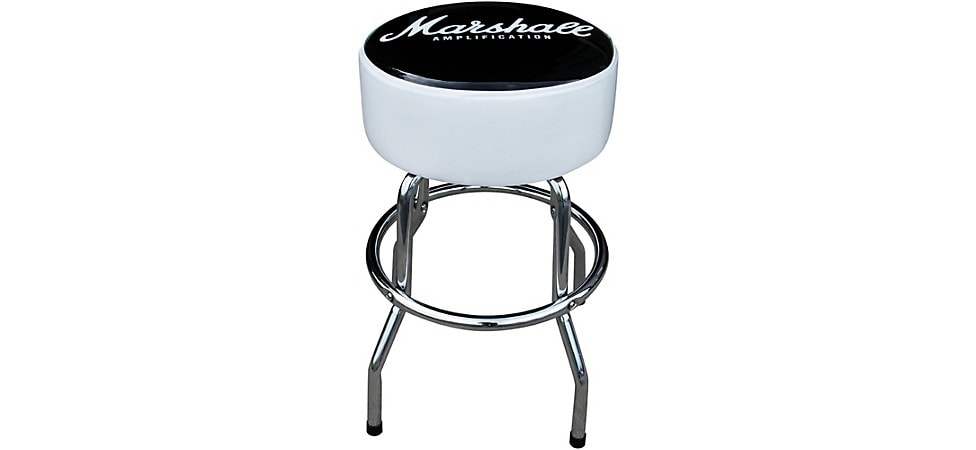 Pictured: Marshall 24'' Swivel Barstool