There are a few important things to consider when shopping for an electronic drum set: the type of material the heads are made out of, the size of the kit, and the variety of sounds available in the module. We've selected a few of our popular models for you to peruse and compare.
1. Alesis Nitro 8-Piece Electronic Kit
A best-seller for beginners and seasoned drummers alike, the Alesis Nitro comes in a robust 8-piece setup with 40 different kits to access at your fingertips. Play along with the 60 available songs geared toward improving your drum technique, and create custom kits. All of this and more are available with the Nitro.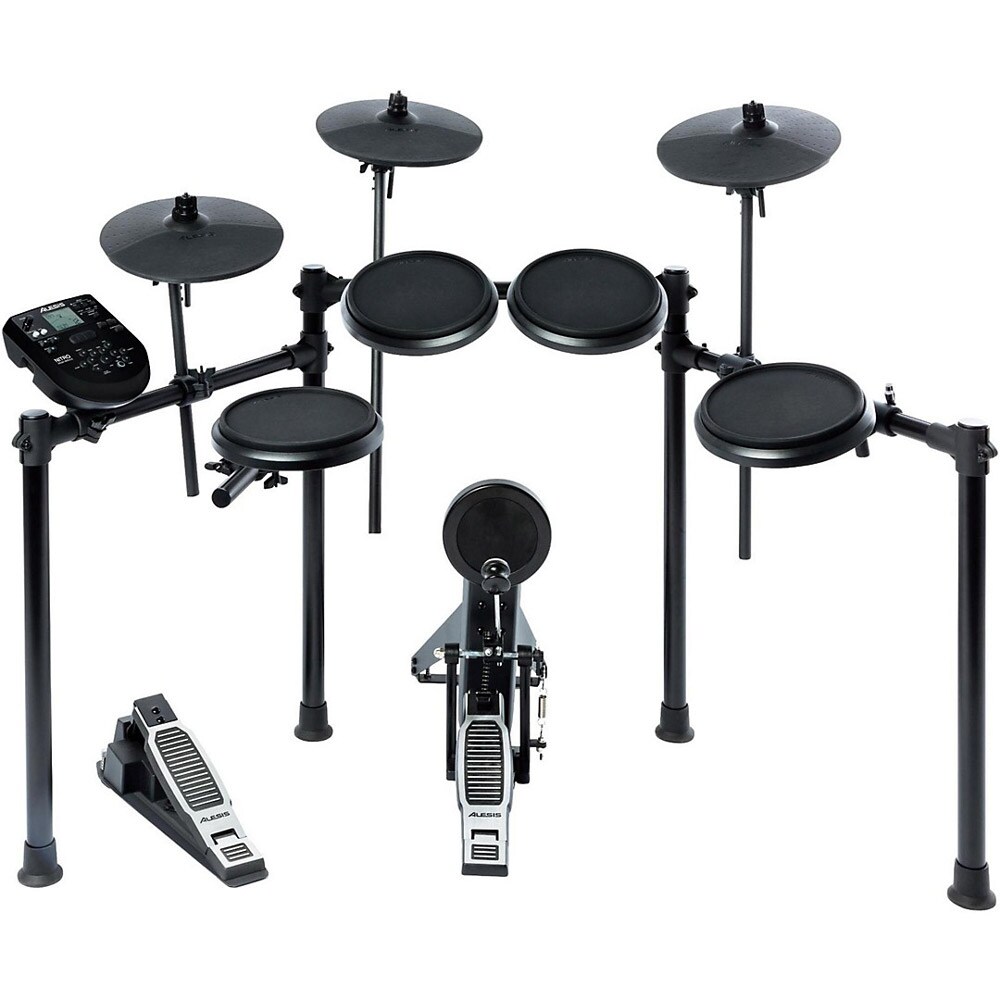 2. Simmons SD550 Electronic Kit
Featuring a full set of mesh headed drums, the Simmons SD550 is a great option for the player who's looking to practice dynamics and "feel." This kit can be easily connected to just about anything with USB / MIDI ports and a 1/8" stereo jack to hook up with an MP3 player. Tap into a vast selection of 352 drum sounds to play with, all accessible through a clear backlit, LED display.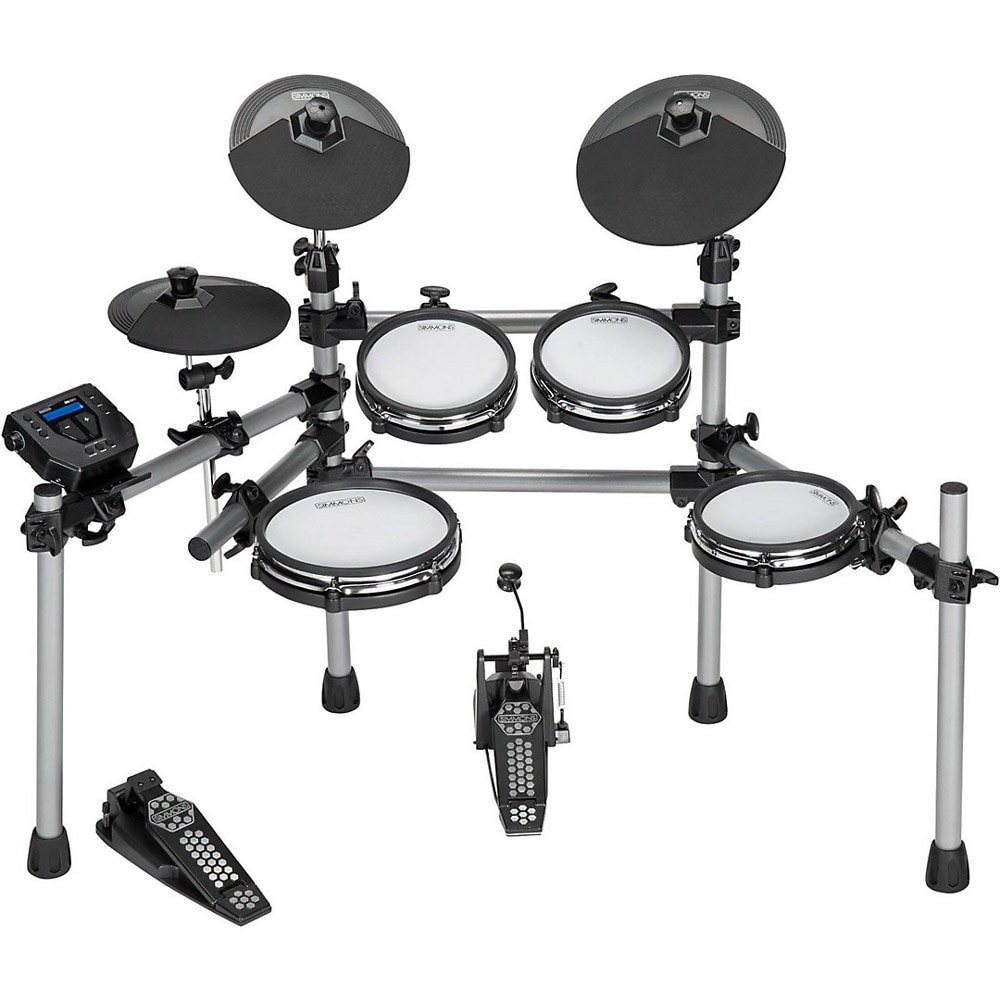 3. Roland TD-11K-S Electronic Drum Set
Perfect for anyone from beginner to pro, Roland sets a high bar with the TD-11K-S. This V-Compact Series kit provides a great, natural response and feel while maintaining the nuanced dynamics from each stick strike. With a mesh snare, diverse sound module and COACH function, this electronic drum set can tackle anything from practice to rehearsal to studio.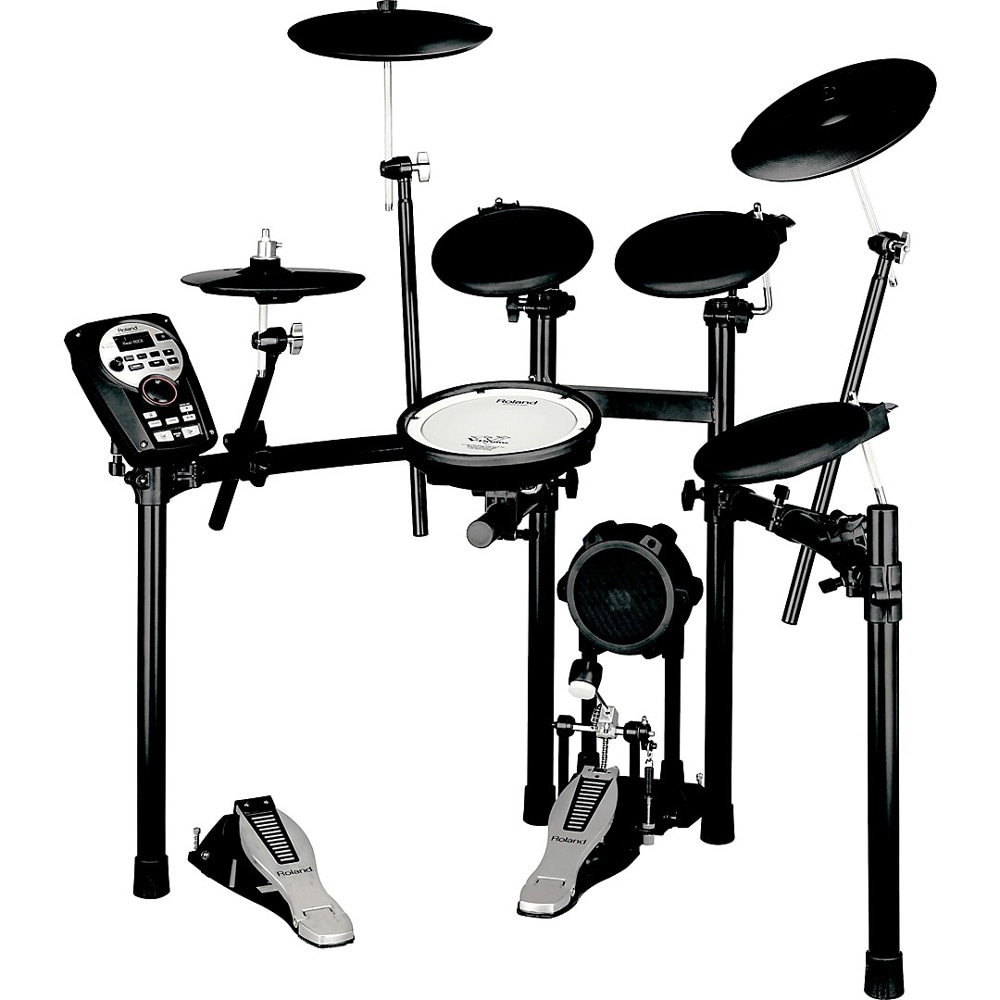 4. Yamaha DTX430K Electronic Kit
With a legacy of exceptional acoustic kits, Yamaha fails to disappoint with the DTX series. Built at an attainable price, the DTX430K utilizes the sound module of the DTX400, which packs 169 pro-sounding kits with Accent Articulation to transparently capture your performance. Play along with training tips, included songs, or your own tunes via MP3.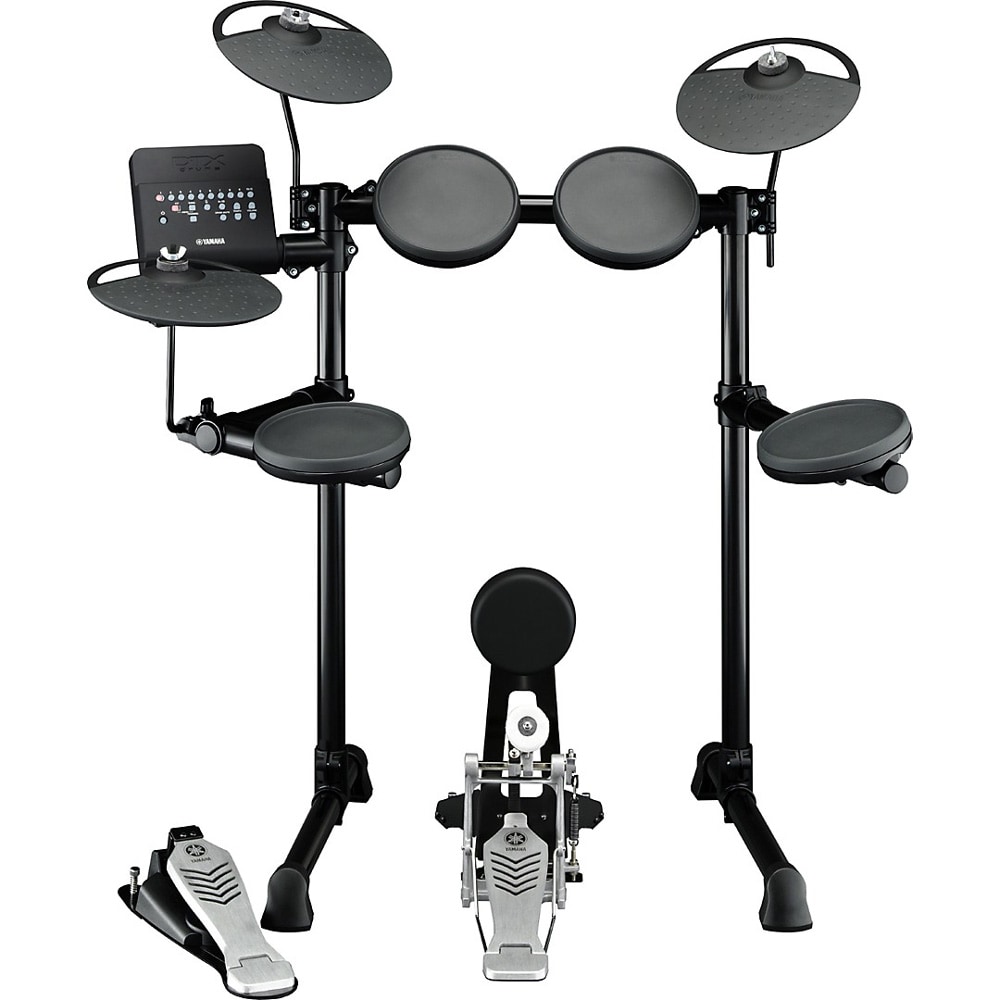 5. Yamaha DTX522K Electronic Kit
A brother to the DTX430K, the DTX522K takes the foundation of its predecessor and builds upon it. With the upgraded 502 module, you can expand your kit with extra cymbals or drum pads. The 3-zone hi-hat and cymbal pads function at the full 360 degrees, allowing for optimal "choking" and cymbal dynamics. The mesh snare pad boasts the ability to perform rim shots, side-stick, and straight-on head shots with precision.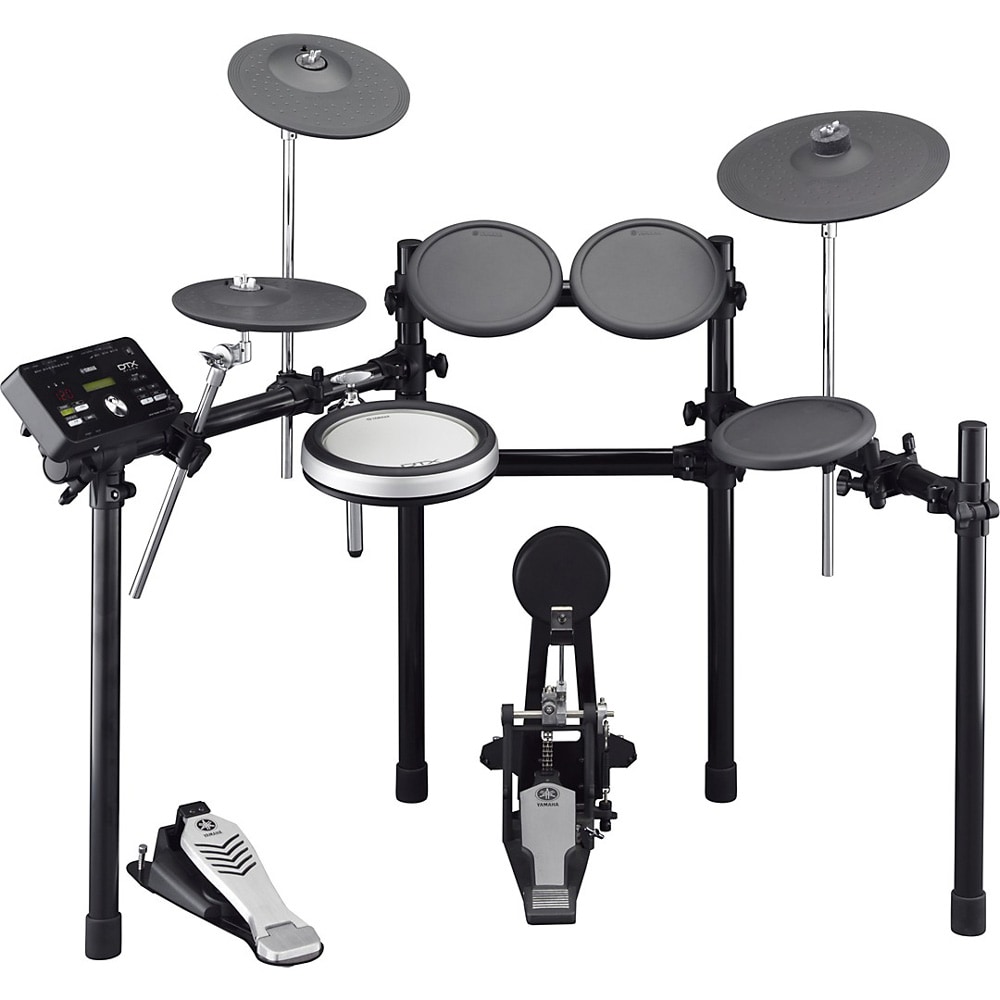 6. Simmons SD350 Electronic Drum Set
A go-to electronic kit for anybody looking to spend under $500. While the SD350 costs less than you might expect, it greatly outperforms its price point. This full-sized kit features 179 custom sounds, accessed through responsive, mesh drum heads.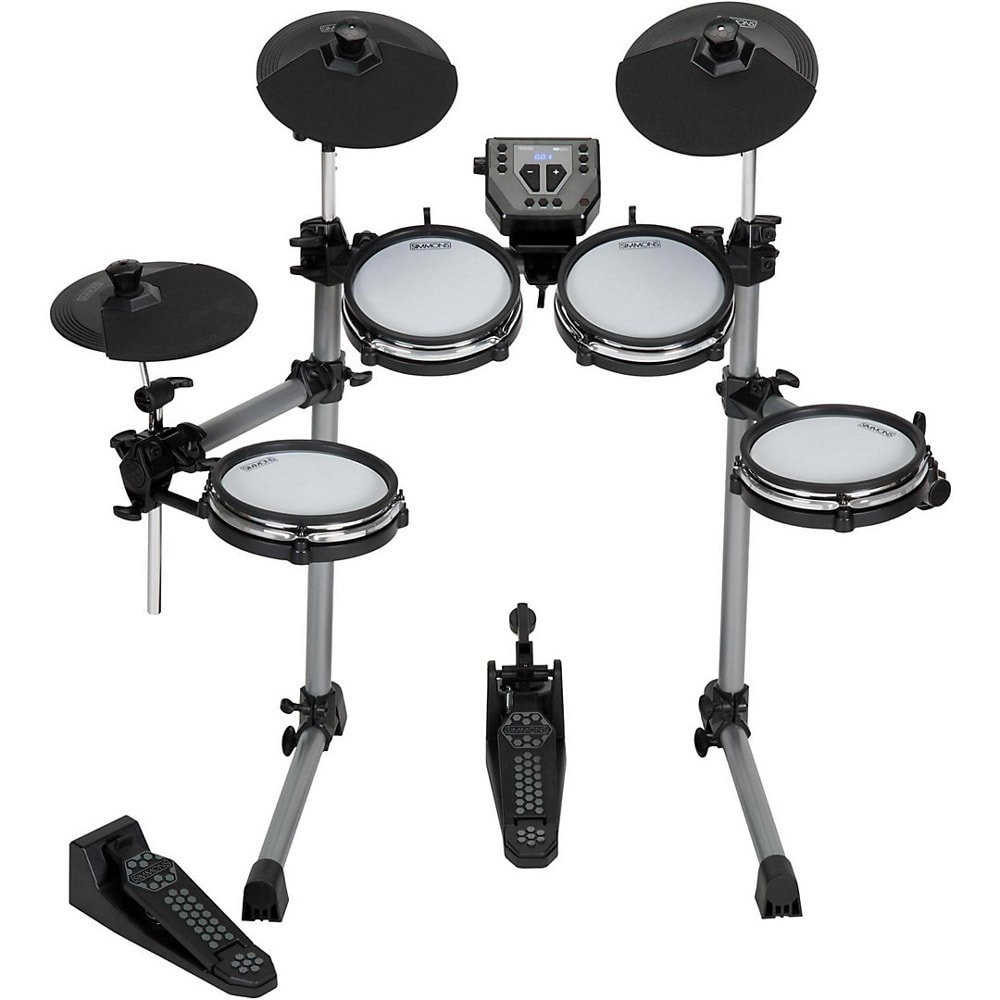 7. Alesis Command X 9-Piece Mesh Kit
With a patented mesh kick pad and snare pad, the Alesis Command X is a force to be reckoned with. Load up to 70 different kits with the potential for 20 user-created patches from over 600 sounds. This kit is perfect for the studio or the stage with connectivity to support.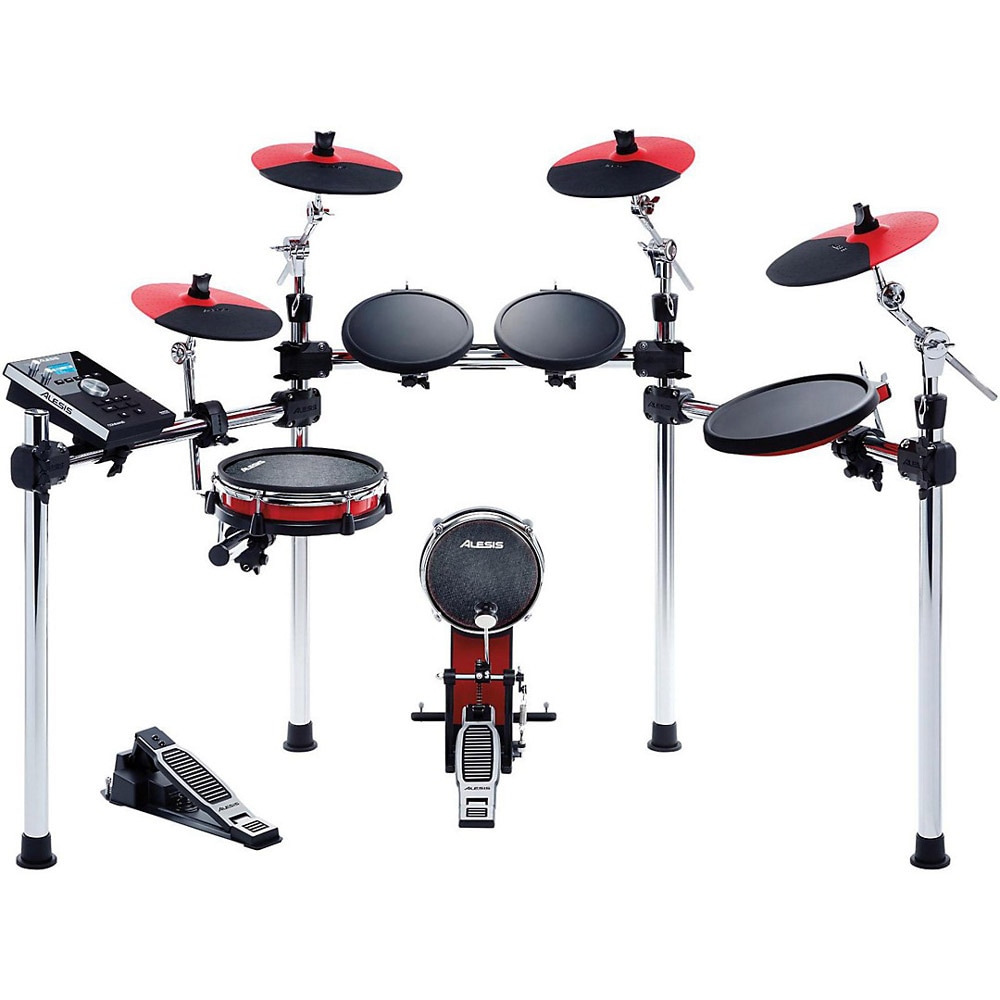 8. KAT Percussion Deluxe 5-Piece Electronic Drum Set
The KT2 sound module squeezes over 500 studio-quality percussion sounds into a compact 5-piece set, giving you the freedom to play or assemble 45 total kits. The kick pad is a "soft stroke" beater with stability to hold its ground against the heaviest of hitters. Each pad possesses the capability to control volume and panning along with effects like pitch, EQ, and reverb. The KAT Percussion Deluxe Kit comes pre-assembled so you can pull it right out of the box and be playing in minutes.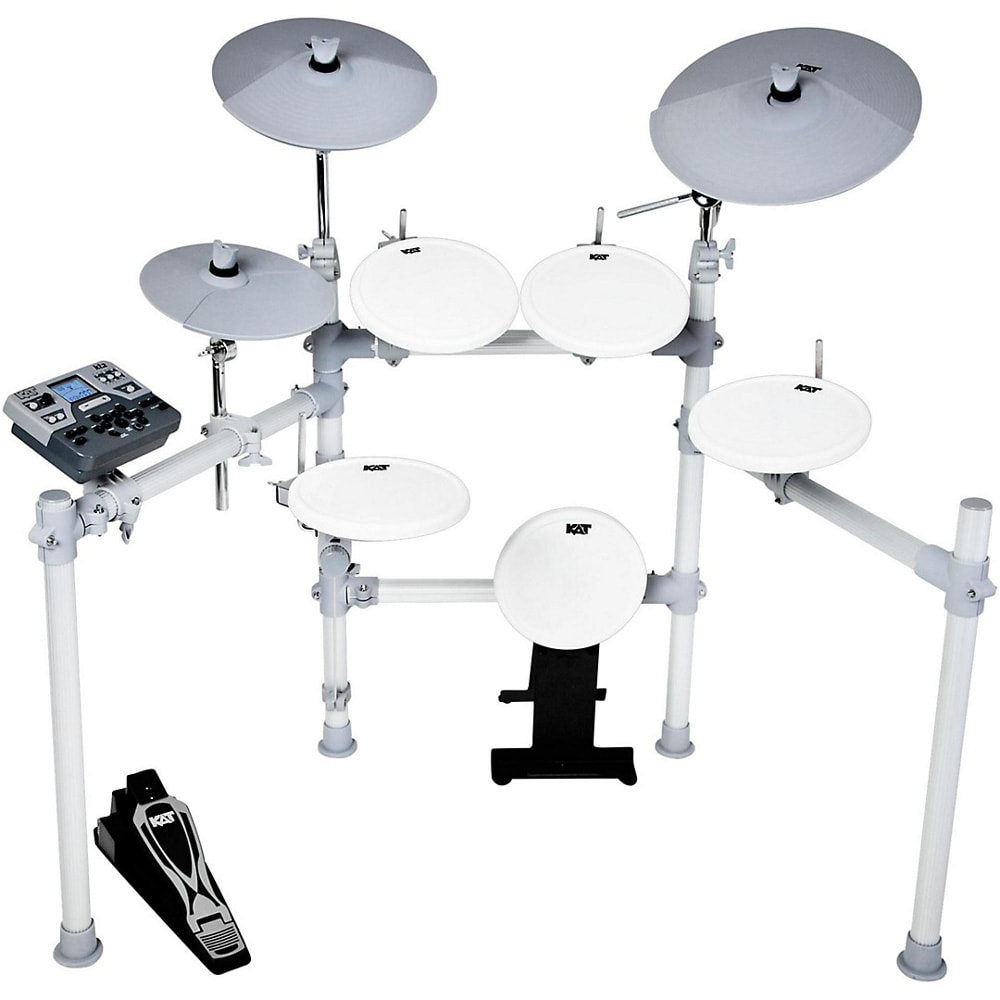 9. Roland V-Drums TD-4KP
The TD-4KP e-kit features the V-Drum sound library in an incredibly compact size. With cushioned-rubber pads, you get a natural, expressive feel that you can take on-the-go thanks to the easily foldable, transportable frame. This electronic set is a master in mobility.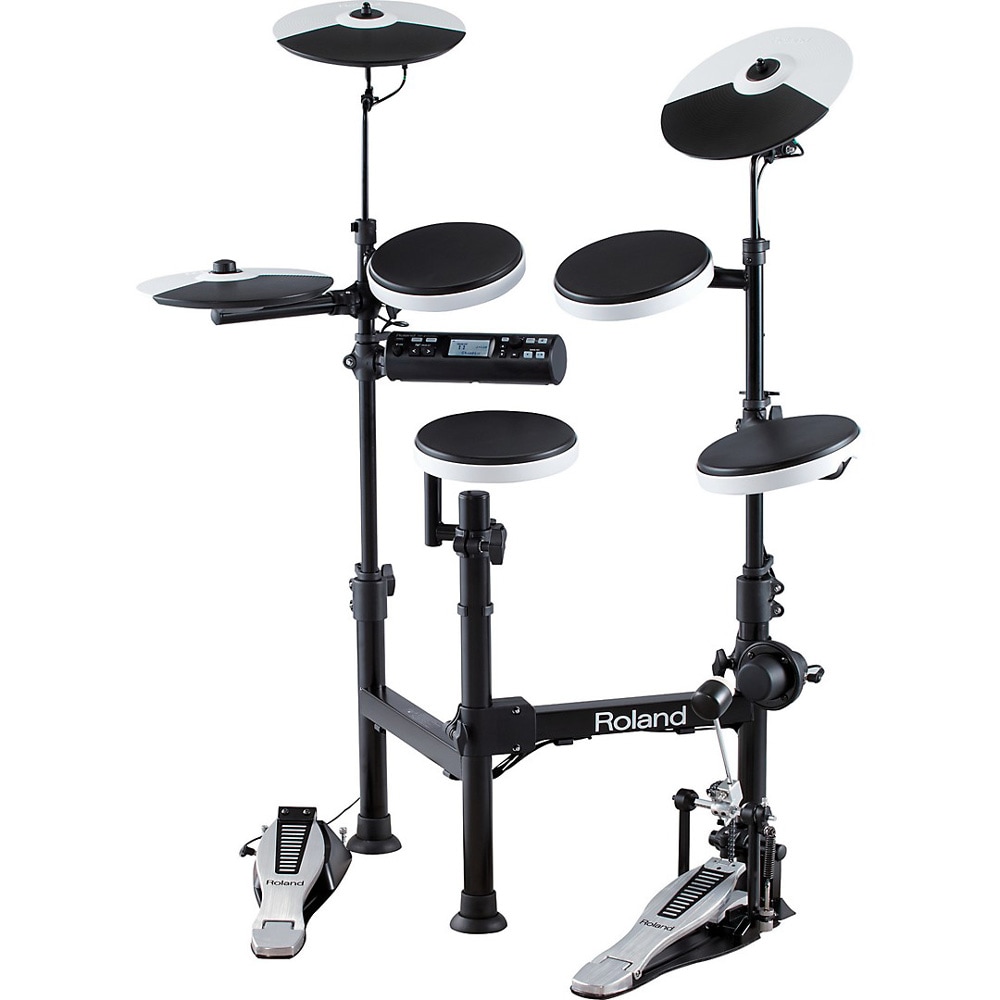 View our entire collection of Electronic Drum Sets