Synth in Sight 
There was a time in the not-so-distant past when MIDI and synthesizers or "synths" were complicated devices that seemed like they would need an entire football team to move, and a PhD to operate. Luckily, technological advancements have eased the strain of the old-school electrical powerhouse synths and we can have all of that glorious computational wizardry in much less cumbersome packages. 
So, you want to buy a synth but maybe you're a little unsure how to navigate such a massive undertaking—whether you're inspired by the analogue Moogs of Dark Side of the Moon or you're trying to track down one of the new modular synths used by Deadmau5, we're here to help. Here are some tips to help you travel through the complex circuitry of MIDI and synthesizers. 
Budget 
The first thing you may want to do is establish how much you're going to spend and go from there. Synths can range from around $100 to several thousands, so give yourself a loose range to work with before you start seriously looking. Take note: if you're just starting out, you may want to get something with a built-in speaker. If you're on a budget, buying something with a built-in speaker will spare you the cost of an external amp at first.  
Objectives and Sizes 
Think about how and where you'll be playing your synth. Are you planning on gigging a lot or are you more interested in turning your at-home work space into a sonic laboratory? Is this going to be your only synth or will you pair it with other pieces? Your intentions will help determine not only the type of synth you buy but also the size. Keyboard synths come in many different sizes and varieties, but they typically come with one of the following key-counts: 25, 49, 61, and 88. 
Synths and MIDI Controllers 
When some people think of synths, they think of a keyboard with built in synthesis; others think of boxes that have to be controlled by a MIDI instrument and then amplified by a speaker. Both are correct. The term synthesizer can be a confusing term, but essentially it's any machine that manipulates or synthesizes sound. 
A keyboard synth is probably what most people think of when they think of synthesizers. This is a very popular style and can typically be an all-in-one solution as opposed to other kinds of synths, such as sound module synths. It's not to say that both can't be used in conjunction with each other. 
Sound module synths are racks or "boxes" that have to be controlled by a MIDI controller. MIDI controllers are ordinarily keyboards but can be other devices as well.  Sound modules are also nicknamed, "brains" and "tone generators." The brain itself can also be software on your computer. This can get a little tricky, so in this article we're going to deal with mostly keyboard synthesizers. 
Analog vs. Digital 
There's an on-going debate here but we're not going to take sides. A basic breakdown goes like this: Analog synths came first and use analog circuits and analog signaling to create their sounds. Digital synths are essentially computer or software generated. Analog synths, like the ones made by Robert Moog in the late '60s and early '70s are still highly sought-after units and generally more expensive; they also tend to perform a fewer amount of functions than their digital counterparts. Digital synths are typically less expensive and easier to transport. Digital synths can also emulate analog synths and typically perform a variety of functions that their analog brethren cannot.  
Monophonic vs. Polyphonic 
Monophonic synths are only capable of playing one note or key at a time, versus polyphonic synths, which have the ability to play multiple notes at the same time. Think of it as lead lines vs. chords. The first noteworthy polyphonic synth was  Sequential Sound's Prophet 5 designed by Dave Smith, which has been heard on everything from "In the Air Tonight" to the Hall and Oates classic, "I Can't Go for That." Classic monophonic examples include the famous solo in "Lucky Man" By Emerson, Lake and Palmer, and "On the Run" by Pink Floyd. 
If you're a proper keyboard player or pianist, I'd recommend starting out on a polyphonic synth. The limits of monophonic synths can be frustrating for someone who's used to playing more than one note at a time. However, if you're the mad-scientist type a monophonic synth can be very rewarding to explore. Again, it all really depends on your specific needs.  
A Little Step in the Right Direction 
Of course, everything is predicated on your taste and preferences, but here are some solid options for starting out.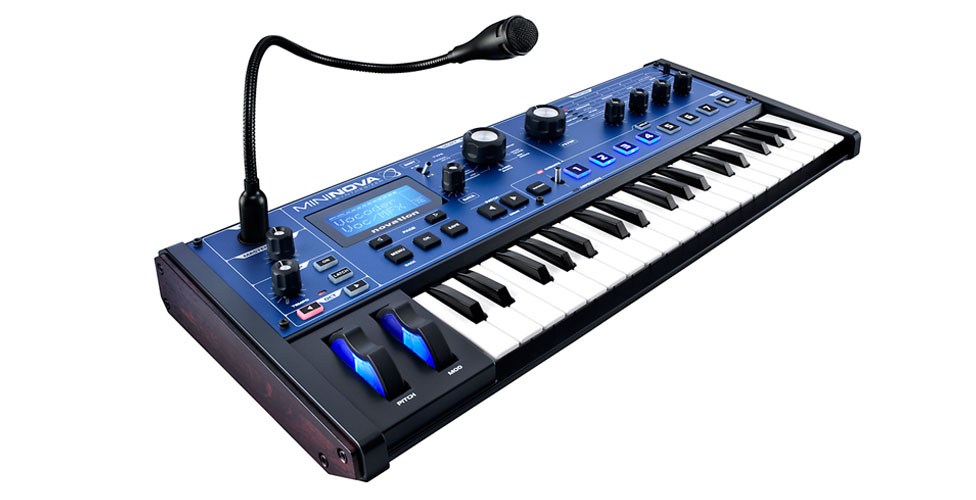 Novation MiniNova – Derived from the legendary Supernova synths that were all the rage in the '90s, the MiniNova is a solid polyphonic synth to get you started—256 onboard sounds and it won't break the bank. 
Roland JD-XI – If you can't decide between analog or digital, this may be the call as it's a perfect crossover hybrid option. Plus, it has monophonic and polyphonic options in one amazingly versatile synth.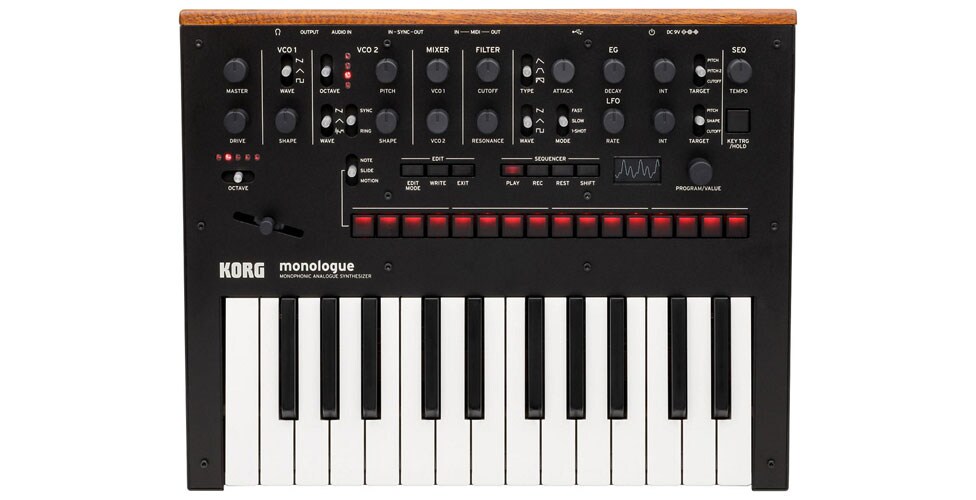 Korg Monologue Monophonic Analog Synth – A good way to see what all that analog fuzz is  
About, Korg has produced a solid, affordable introduction to the classic synths of yesteryear. 
How Pro Can You Go? 
If you're looking to take your synth savvy away from the at-home studio, here are a few recommendations: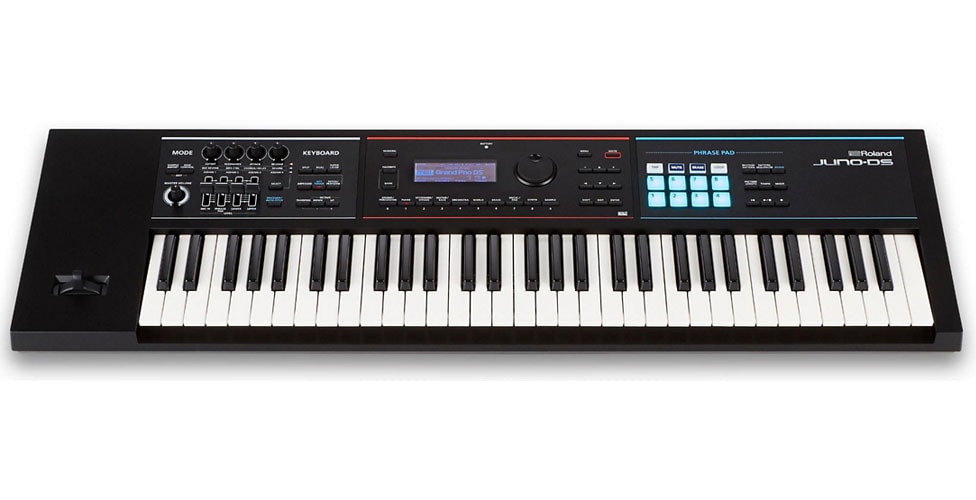 Juno DS61– Same classic Juno quality with but with modern enhancements. Perfect for live playing or studio work and tons of space to upload your own sound.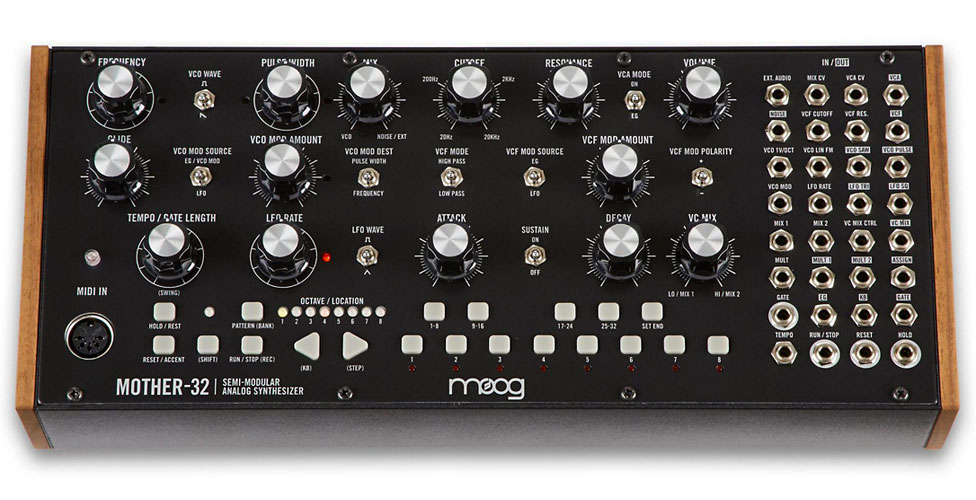 Moog Mother 32 – Old-school analog sound from the guys that started it all but with some modern refinements.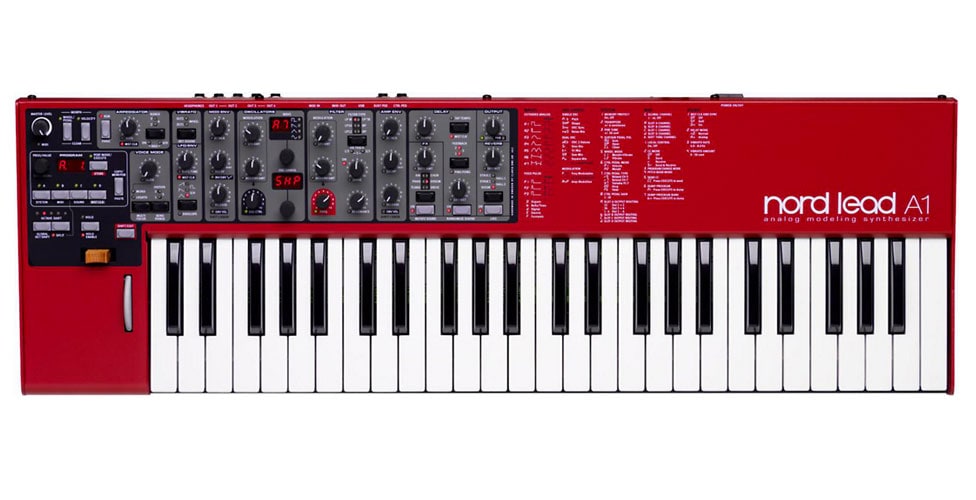 Nord Lead A1 Analog Modeling Synth – Great for playing live. Incredibly user-friendly with remarkably realistic warm analog modeling and that great Nord look. 
That's a Wrap 
The world of synthesizers is a gargantuan place of never-ending sonic possibilities. Whether you're just starting out or you own your own studio, synths offer a little bit of something for everyone. So, pick one up and begin your journey—happy exploring.