Moog, one of the biggest names in synthesizers, has just released the Grandmother synth. Inspired by the famous sound of Moog's '70's synths, the Grandmother packs tremendous sound into an affordable and portable solution for anyone from beginner to pro. It boasts a powerful spring reverb, an arpeggiator and sequencer, two analog oscillators, their classic 4-pole Ladder filter and a high-pass filter, among other amazing features. Since it is a semi-modular synth, this means no patching is required. You can use the Grandmother, right out of the box. Moog has also chosen to brighten the unit up with some vintage colors that designate different sections of the synth, making it one of the coolest looking synths we've seen.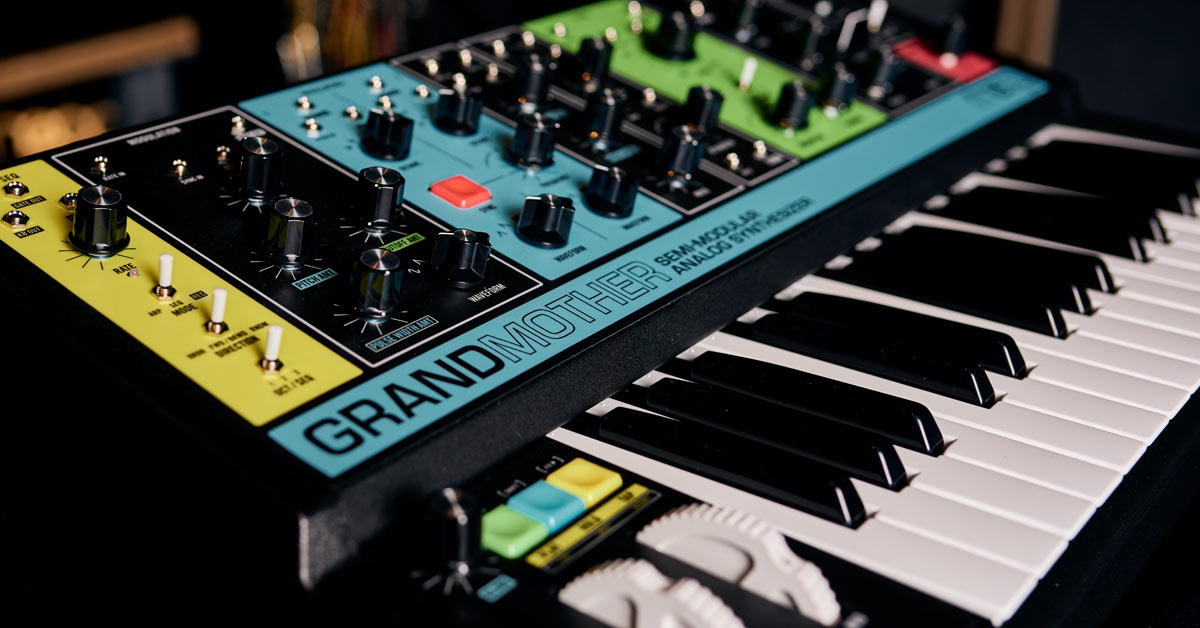 Making it Accessible
In 2011, Moog re-issued some of their iconic '70's models synths. As great as they sounded, they were large and heavy. And owing to Moog's commitment to excellence, they were made by hand in the Moog factory. This attention to detail meant that they weren't mass produced, making them harder to find for the average synth enthusiast. 
Enter the Grandmother. Each Grandmother goes through a meticulous quality control process to ensure that it meets the high standard Moog has established throughout their decades of product design and manufacturing. From metal inspection to component calibration, and even patch testing with the Mother-32 Ecosystem, the engineers at Moog certify that each synth will stand up to use for years and years to come. This synth is also incredibly portable, and surprisingly lightweight, so you can comfortably carry it to gigs, the studio, jam sessions or any other place you like to play music.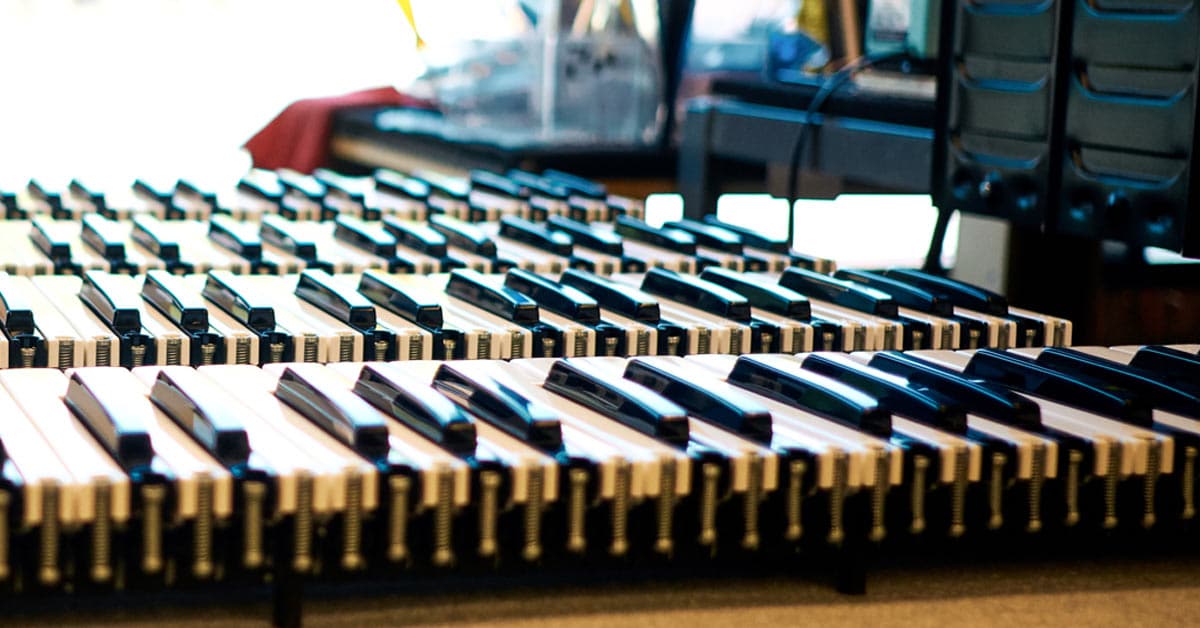 Shaping your sound
Beyond the 32-note Fatar velocity driven keyboard, there are numerous ways to shape the sound coming out of the Grandmother. The two analog oscillators feature 4 selectable wavesforms and hard sync. The analog LFO can be used to modulate three different areas: Pulse Width, Pitch and Cutoff. With the built-in sequencer, you can store up to 3 sequences with up to 256 notes each.  In addition, the all-analog spring reverb kicking in, controllable via a front panel knob, adds plenty of vintage vibe.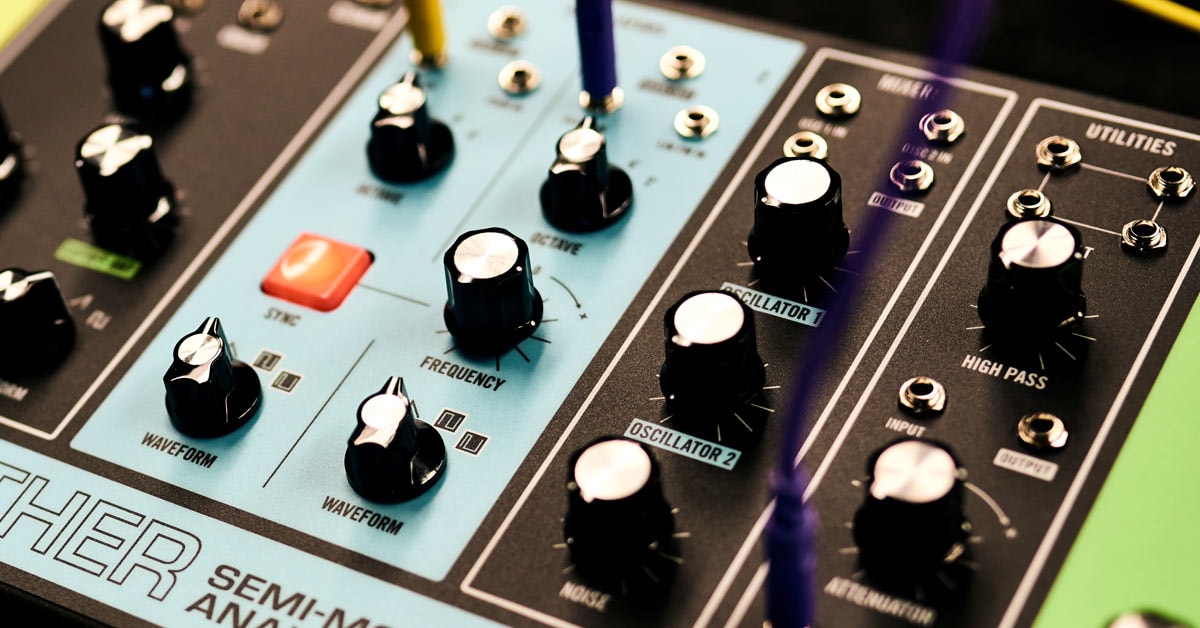 Interconnectivity is Key
Though magical on its own, the true sorcery of the Grandmother comes into play when used to either process external audio or serve as the keyboard front end for a larger Eurorack ecosystem. The Grandmother excels when used in conjunction with the Mother-32 and the DFAM. When these units are patched together, the sonic possibilities will lead to endless options for you as a musician. This is enough to take any musician's songwriting and studio work to the next level.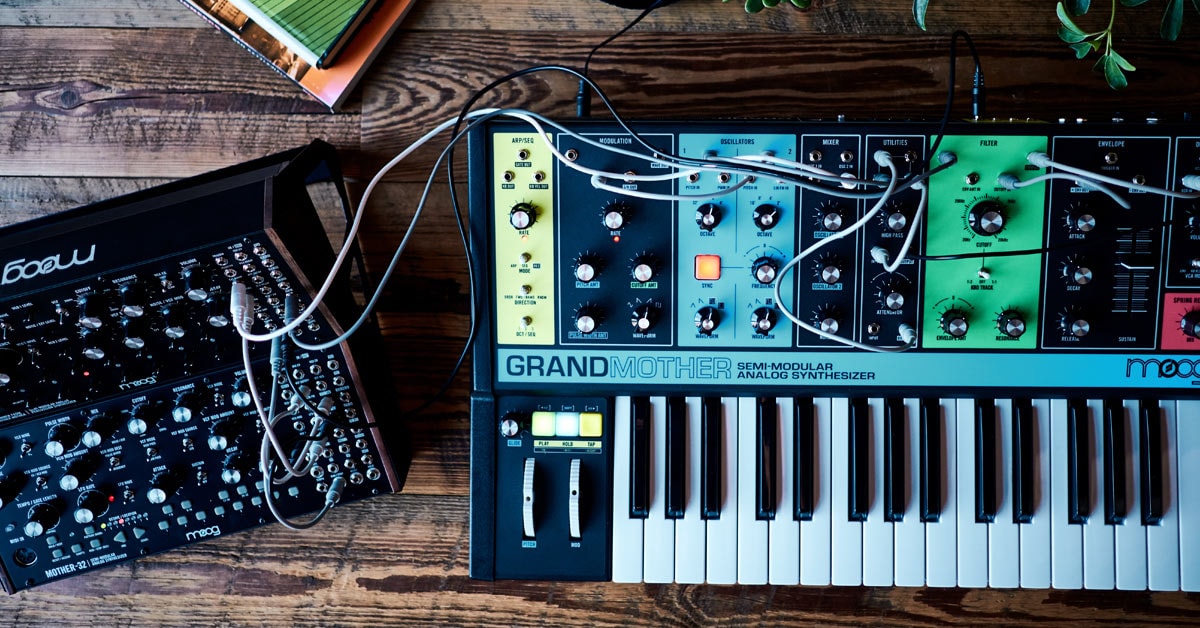 Want to Learn More about Moog Grandmother?
We caught up with the Industrial Mechanical Design Engineer and Project Manager for the Grandmother, Eric Church, as well as Moog Hardware Engineer Mark Crowley, to get some more in-depth detail about this amazing synth. Watch the video below.