Moog Music has unveiled their latest innovation in synthesis, the Moog Matriarch. Loaded with possibilities and inspired by Bob Moog's classic circuit designs, Matriarch is a patchable, 4-note paraphonic semi-modular analog synthesizer. Matriarch's key features include four versatile VCOs, dual Ladder Filters and a stereo Analog Delay with MIDI sync. The design includes an on-board 256-note sequencer, capable of playing up to 4 notes per step and storing 12 patterns. There's also a 3-mode arpeggiator with selectable octave range.
Building on last year's lauded release, the Moog Grandmother, Matriarch allows you to tap into a brand new spectrum of textures through 90 modular patch points. Connect to a DFAM, Mother-32, Grandmother, or Eurorack modular system for a wide expansion on classic sounds.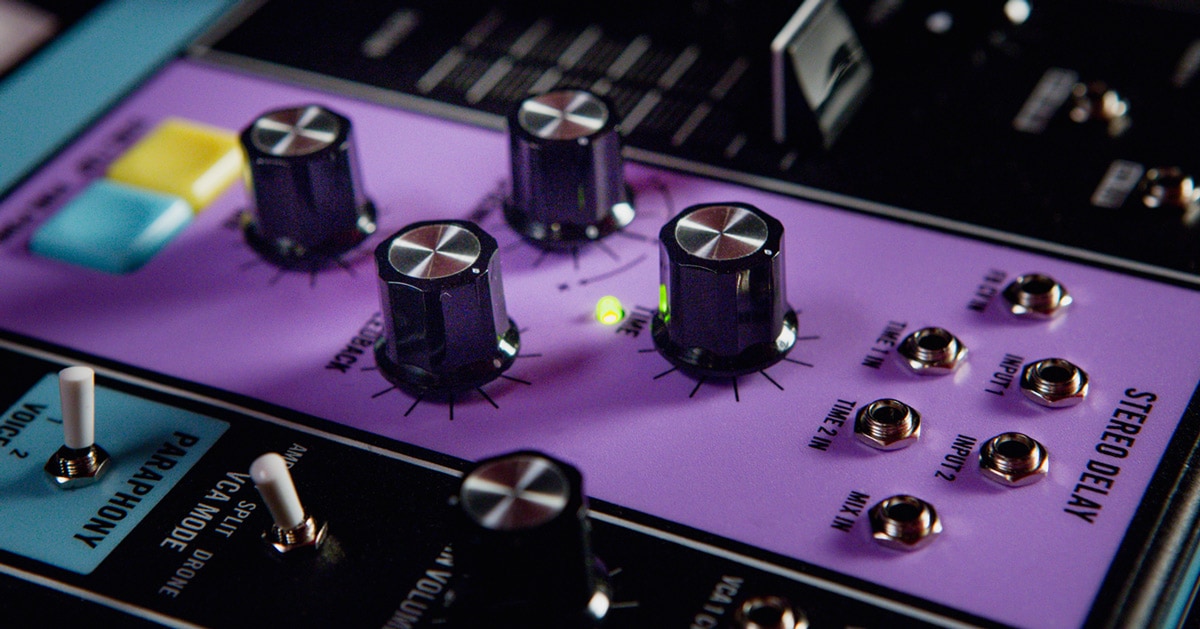 Stereo Analog Delay
Each of Matriarch's modules draws on Moog's inspiring legacy. Create a rich tapestry of sonic scapes and multi-dimensional sounds with the stereo Ladder Filters, dual Envelope Generators, and built-in stereo Analog Delay, with up to 700ms of MIDI syncable stereo or Ping Pong style repeats.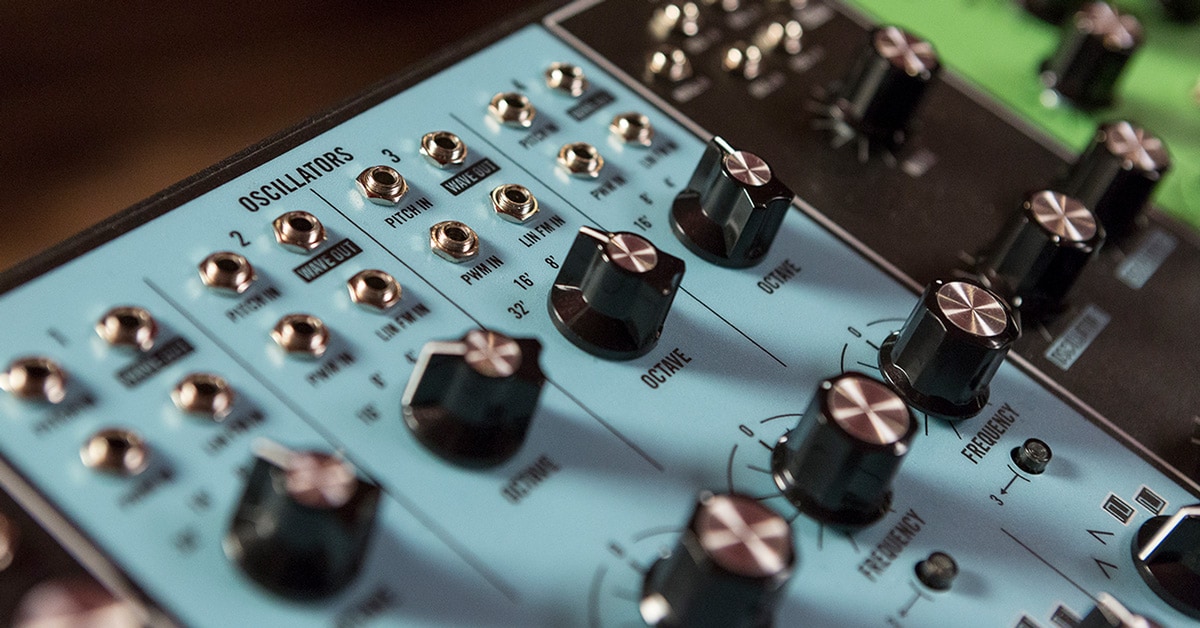 4 Oscillators, Limitless Possibilities
With up to 4 notes of paraphony that can be sequenced, saved, and shifted, along with Matriarch's intuitive 256 step Sequencer, you can explore rich harmonic shapes and stack the analog VCOs to play on a massive 4 oscillator mono synth.

In celebration of Moogfest 2019 in Durham, North Carolina, we are offering a limited release of only 250 individually serialized units of Moogfest 2019 Matriarch synths built at the Modular Marketplace at the Moog Pop-Up Factory.

Experience the joy of analog synthesis and order yours at The Moog Store by Guitar Center or pre-order your Moog Matriarch Moogfest 2019 Edition with us online. 
Watch as 7-time Grammy-nominee and producer/writer Philip Cornish (musical director for Kanye West) explores the sounds of the new Moog Matriarch: