If you've made musical performance a part of your life in any way, you've spent time thinking about having a PA system of some sort. You may just be doing coffeehouse gigs showcasing your songs, playing weekly at your church, or out playing clubs or DJing events. Whatever it is, you want to be heard and heard clearly.
In this guide, we'll look at the best choices for a range of uses, from the best PA for a band, both for live performance and for rehearsal, to the best portable PA system for small gigs, small venues and even for taking your act to the streets to do some busking. Whether you need a system you can tote in one hand or one that needs a little more setup, we'll get you started with choices from manufactures like Electro-Voice, QSC and Harbinger. But let's start with a little orientation. As always, feel free to use the handy Table of Contents to jump ahead if you want to get straight to specific recommendations. We swear our feelings won't be hurt.
Table of Contents
What is a PA System?
Best Portable PA Systems for Small Venues
Best Portable PA Systems for Bigger Bands in Bigger Rooms
Best Portable PA Systems for Singer-Songwriters
Best Portable PA Systems for Mobile DJs
Best Portable PA Systems for Houses of Worship
Best Portable PA Systems for Karaoke
Best Portable PA Systems for House Parties
Putting on the Final Touches
What is a PA System?
The term "PA" gets tossed around a lot, and it dates back to those big metal horns that hung on poles at stadiums, in auditoriums and at train stations—the "Public Address" system. Since the system function has moved way beyond announcements of what train is leaving on which track, we prefer the term "Sound Reinforcement," but realize that PA is short and easy enough that it's not going away.
Pared down to basics, a PA system consists of (going from front to back) a mixer of some sort, a power amplifier and a speaker that's designed to reproduce a full, or nearly full, frequency range. To keep from turning this guide into a novel-length exploration of the art and practice of live sound, we're going to concentrate on systems that can be used as stand-alone setups for many applications. These range from integrated systems, like the Bose L1, to larger systems that can be easily expanded as your needs grow, like the QSC K Series or Electro-Voice ELX family.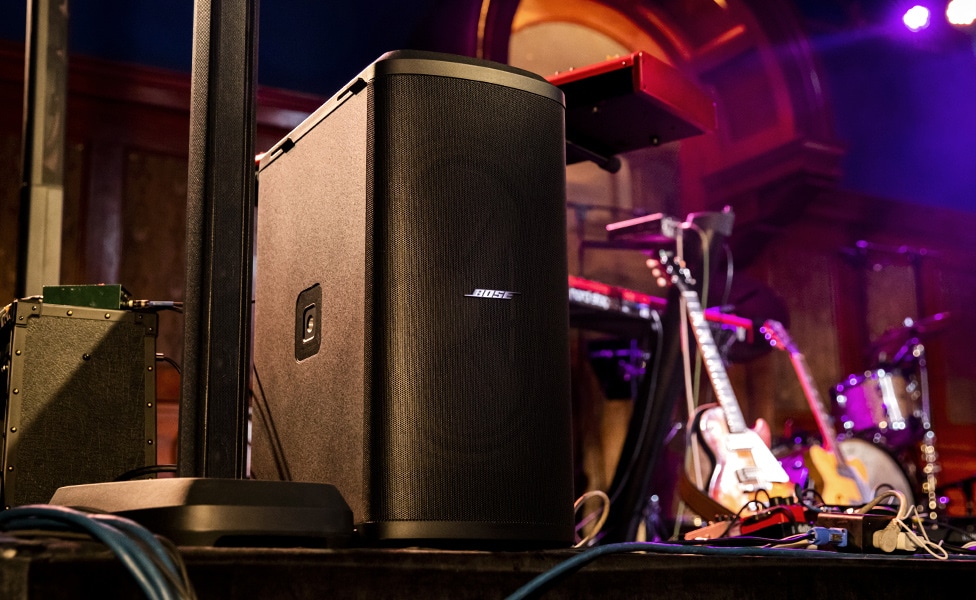 Pictured: Bose L1 Pro32 Portable PA With Sub2
Mostly we'll be talking about two different types of speaker systems here. First is the traditional speaker box with a large (8-15") low-frequency speaker, or woofer, and a high-frequency driver, or tweeter, frequently attached to a radial horn to direct the sound. Second is variously called a line array or linear array. These use a group, or array, of virtually identical full-range speakers, stacked vertically to give better control of overall sound dispersion to make sure the sound gets more directly to the audience rather than, as sound engineers say, "painting the walls." If you've been to live shows in big venues, you've seen the large versions of these hanging above the stage. The portable versions we'll be talking about usually come with an integrated subwoofer that also serves as a stand for the vertical array. This makes these systems much more efficient than they might look if you're more used to seeing giant stacks of PA cabinets.
The Whole System
If you have a larger band and/or start playing larger venues, you will grow into needing gear that's outside the immediate scope of this article. For example, vocal and instrument microphones and cables for them will be called for. At some point, you'll need a larger mixer or some outboard effects. A monitoring system may be required. Once you start having to add instruments to your mix, you'll probably also want a subwoofer (or two) for the added impact. Once you get to this point, we advise picking up a copy of the latest edition of Hal Leonard Publication's "The Ultimate Live Sound Operator's Handbook" for a great overview of smart ways to grow and run your sound system.
Best Portable PA Systems for Small Venues
The first category of sound system we're going to look at is one designed to provide decent stage volumes for small bands and small venues. Much of the time, all you really need is some amplification for vocals and perhaps for instruments that can run direct, like electronic keyboards or acoustic-electric guitars. A key for this type of system is portability and ease of setup. Another big plus is ease of use. Some of these systems can be paired with apps that offer the ability to control the mix from your mobile device, in addition to streaming music tracks direct to the sound system.
Electro-Voice EVOLVE 30M
The Electro-Voice EVOLVE 30M is a small line array system with an impressive feature set. EV's asymmetrical waveguide, with a 40° vertical dispersion pattern, is great at getting the sound where you want it. The 120° horizontal dispersion and 1,000 watts of peak power means that a single system can cover most small to medium spaces. The capabilities of the mixer built into the system's subwoofer are what really move the EVOLVE 30M to the fore. With eight total inputs, there's enough capacity for a small band: Four mic/line inputs, one with a high-impedance instrument in, a stereo line in and Bluetooth streaming capability. The EVOLVE 30M also features Electro-Voice's QuickSmart DSP, which was originally developed for their higher-end systems. With built-in delay, reverb and chorus effects, you can add a sense of space and texture to your sound. Everything is easily controllable from the free EVOLVE app you can download to your mobile device. In fact, all the mixer features are available through the app, so it's super easy to keep everything under control, even in the middle of a song. Oh, and there's one final feature to touch on. The EVOLVE 30M breaks down quickly into an amazingly compact system that's portable enough to get in and out of a venue in a single trip.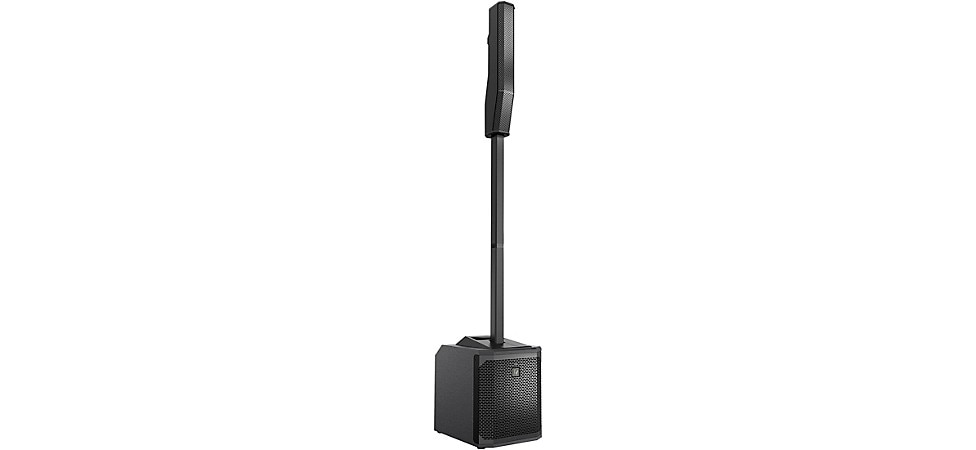 Pictured: Electro-Voice EVOLVE 30M
QSC CP Series
If you're looking for a little more punch across the whole frequency spectrum, the QSC CP family may be just what you need. Available in 8" and 12" versions (CP8 and CP12), and paired with QSC's versatile KS112 compact subwoofer, this 1,000-watt-peak system can provide a little more visceral impact. The CP8 and CP12 are lightweight (just a little bit over 20 pounds) and versatile enough to be used as your main PA speakers, floor monitors, or easily hung for a permanent installation in a restaurant, bar or coffeehouse. Optimized DSP settings for all those different positions and uses are quickly selectable from a rotary knob on the back of the speaker. While the I/O is limited to just three inputs (line in, mic/line in and a stereo AUX in) and a balanced XLR out for daisy chaining, a small mixer, like QSC's TouchMix 8, can turn this from a system for a solo artist or duo into one that can easily work for a band.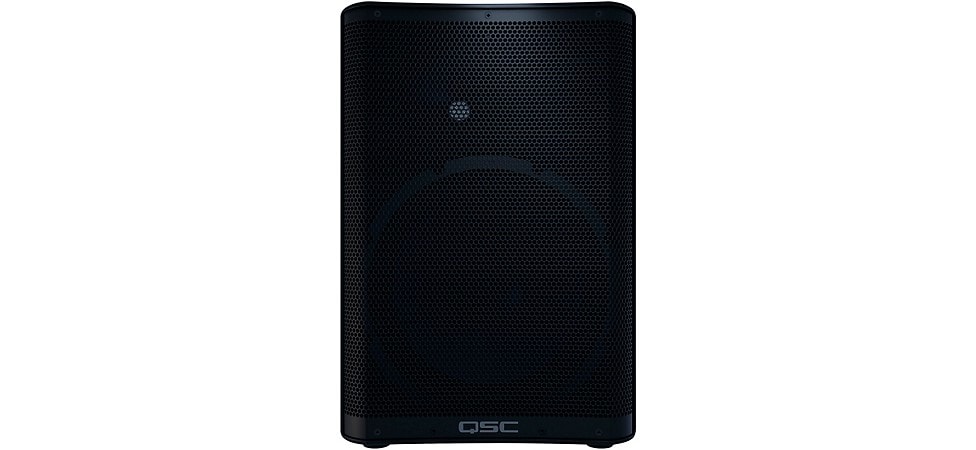 Pictured: QSC CP12 12" Powered Speaker
Harbinger M200-BT
If small, light and seriously portable are your primary criteria, the Harbinger M200-BT Portable PA is well worth a look. While it may not have quite as much volume as our other options in this category, that's more than made up for by the flexible I/O of the powered mixer. With four mic/line inputs, balanced TRS stereo input, 1/8" stereo AUX input and Bluetooth streaming, that's seven separate inputs. There's also an AUX stereo out that can be used for recording or to drive another set of speakers. The cabinets are designed to run as pole-mounted mains, or as floor monitors. Built-in echo and graphic EQ make it simple to set up your sound. Carry bags are included for both the speakers and mixer, meaning only one trip is needed to get the system in or out of the venue.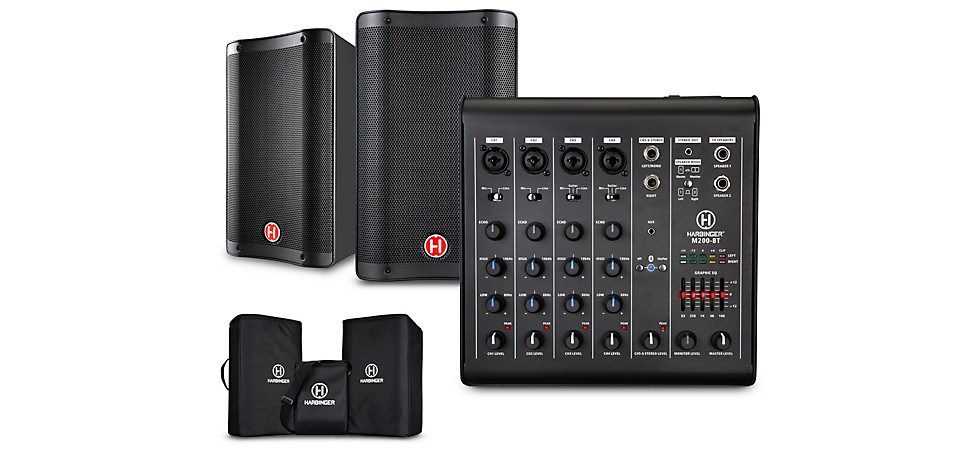 Pictured: Harbinger M200-BT Portable PA
Harbinger VARI Live V3412
Petite PA systems are super easy to operate and transport, but you might want to consider something that can grow along with the size of your gigs. The Harbinger VARI Live V3412 is a portable powered speaker (400 watts RMS/2,000 watts peak power) with a built-in mixer (five simultaneous input sources, plus bass and treble EQ), a 12" woofer and polyetheretherketone tweeter, Bluetooth playback for applicable devices, wireless app control and even a handy USB charge jack. That's more than enough audio muscle to fill the room in cafés and small clubs. But if the need for increased sonic impact arises, the VARI Live V3412 can evolve with the gig. Bluetooth Stereo Linking lets you add another V3412 wirelessly—no speaker cables required—to expand room and audience coverage. If additional musicians or singers make the scene, you can easily accommodate them by incorporating an external mixer via the V3412's balanced stereo inputs. Adding system flexibility are five selectable DSP voicings that let you configure the V3412 as a main speaker or monitor wedge, enhance low end for DJ and heavy rock sets, increase speech articulation for conferences and more. Want to produce more robust bass frequencies? Simply opt for the V3415, which includes a 15" XR low-frequency driver. You can even produce movie theater-like rumbles by adding a VARI Live VS12 or VS18 subwoofer. Nothing stops a Harbinger VARI Live system from rocking the show.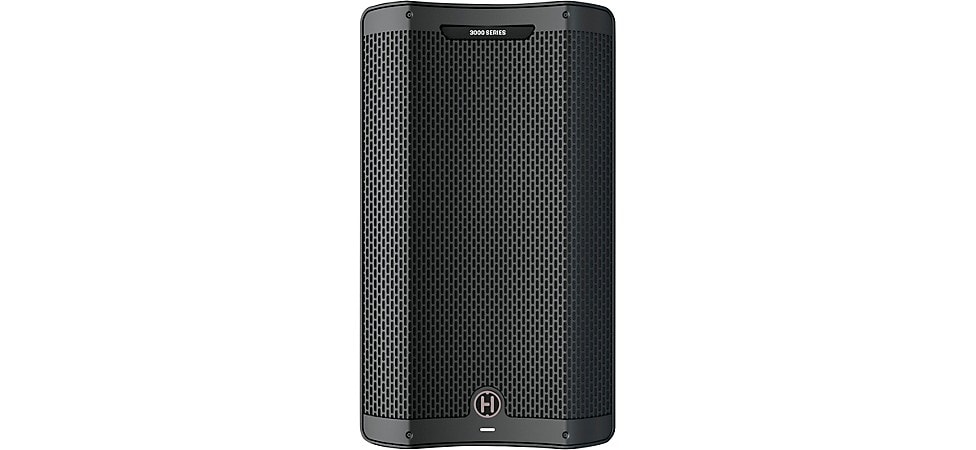 Pictured: Harbinger VARI Live V3412
Best Portable PA Systems for Bigger Bands in Bigger Rooms
While a fair number of larger venues have their own dedicated sound systems, many don't, and it's up to your band to provide your own for a gig. Although, if you own a club or other venue that features musical performances, you might (and probably should) be considering upgrading to an installed system for more consistent sound from show to show. In this next section, we'll be taking a look at some larger systems that are still easily portable, but are also easy to install if you have a fixed location where you'll be using them.
A quick word on mixers: Most of the following systems will need a dedicated mixer to utilize the system to its fullest. For a more in-depth look at live sound mixers for these systems, you can browse through our comprehensive selection of mixers and read our guide to compact live sound mixers to see some solid recommendations. In the meantime, here's a quick rule of thumb to mixer choice: Figure out how many inputs you would need if you were to mic everything in your band/group. For example, plan on three or four mic inputs for the drums as a starting place if you're playing large enough spaces that they'll need reinforcement. Then, multiply the overall number you come up with by 1.5 to give a little fudge factor for expansion. Alternatively, if you're getting really serious about sound for your band or your venue, we suggest talking to the folks at Guitar Center Professional who can help design, source, and assemble a dream sound system, then train you how to use it.
Electro-Voice ELX200 Family
Our first recommendation here is another system from Electro-Voice. The ELX-200 family packs more than ample power in a box with EV's legendary drivers and cutting-edge DSP. Combining a pair of either the ELX-200 12P 12" speakers or 15P 15" powered loudspeakers with the ELX-200 18SP 18" powered subwoofer will cover almost any medium- to large-sized room, as well as any outdoor gigs where you need to supply a sound reinforcement system. As far as choosing between the 12" and 15" versions, it's very much personal choice. Some users feel that the 12P offers clearer vocal definition in the mid-range and that the 15P has a little more fullness in the low-mids. Either way you go, pairing with a 18SP will add some serious ground-shaking lows.
Another nice thing about this system is the ease of expansion as your needs grow. If you find you need more coverage or more oomph, just add another pair of 12P or 15P speakers and another subwoofer. Pro tip: You'll get the best overall audio balance if you follow the rule of thumb of one subwoofer per speaker pair.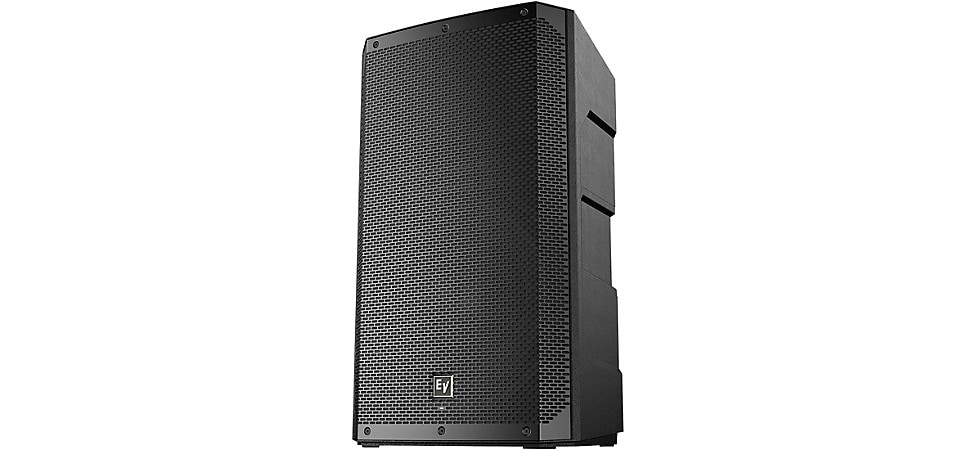 Pictured: Electro-Voice ELX200-15P
Electro-Voice EVOLVE 50
The second system we're looking at for this category is another Electro-Voice setup, the EVOLVE 50. This system, the big brother to the EVOLVE 30M we looked at above, has plenty of kick, but is a lot more portable than the ELX system we just covered. A pair of EVOLVE 50 arrays bracketing the band will provide plenty of coverage and excellent clarity, especially important if your group strongly features vocals. Another key consideration here is the coverage pattern of the EVOLVE family. The linear array's 40° vertical coverage pattern keeps the sound focused on your audience, not spraying the floor and ceiling where, unless you have an extremely rambunctious audience, no ears are likely to be listening. Note that the EVOLVE 50s don't have the expanded I/O of the 30M (the "M" stands for mixer), so this system will require a separate mixer if you need to mic the whole band.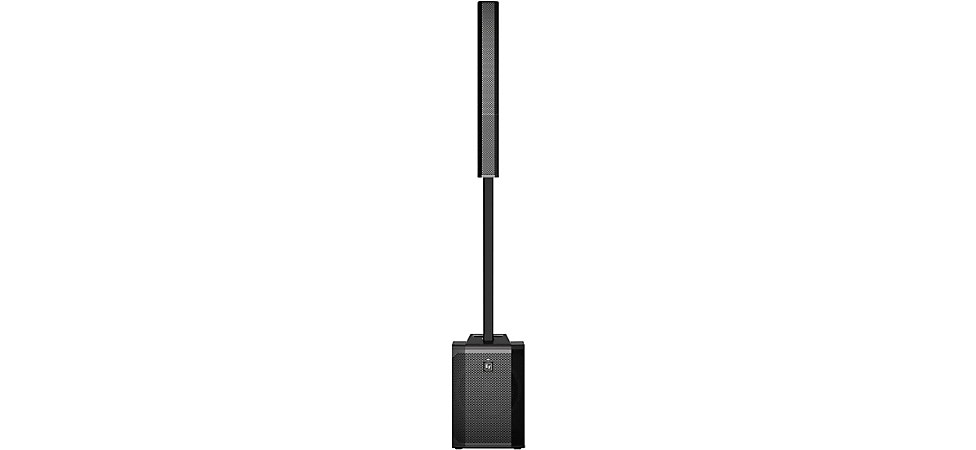 Pictured: Electro-Voice Evolve 50 Array PA System
QSC KW153
Our third choice in this category, based on the QSC KW Series, is for the bands who are willing to sacrifice a little in portability to bring truly huge sound to their gigs. Start with a pair of the KW153 powered cabinets. These are tri-amplified, with separate power amps and drivers for lows, mids and highs, ensuring greater clarity across every frequency range. We're recommending pairing these with QSC's groundbreaking KS212C K Cardioid subwoofer. What does "cardioid" mean here? Put simply, most subwoofers, and low frequencies in general, are omni-directional, filling a full 360 degrees. For live performance, this can mean excess low end on stage, bleeding into mics, muddying the monitor mix and more. The KS212C uses some sophisticated engineering and DSP to negate most of the bass that would normally be coming out of the rear of the cabinet, where you don't want it, while supplying solid, punchy bass out the frontside. So, overall, this full setup will make your stage sound cleaner, your front of house sound clearer and your audience happier. As with the other options in this section, adding a mixer will be a must in order to fully realize the capabilities of this powerful system.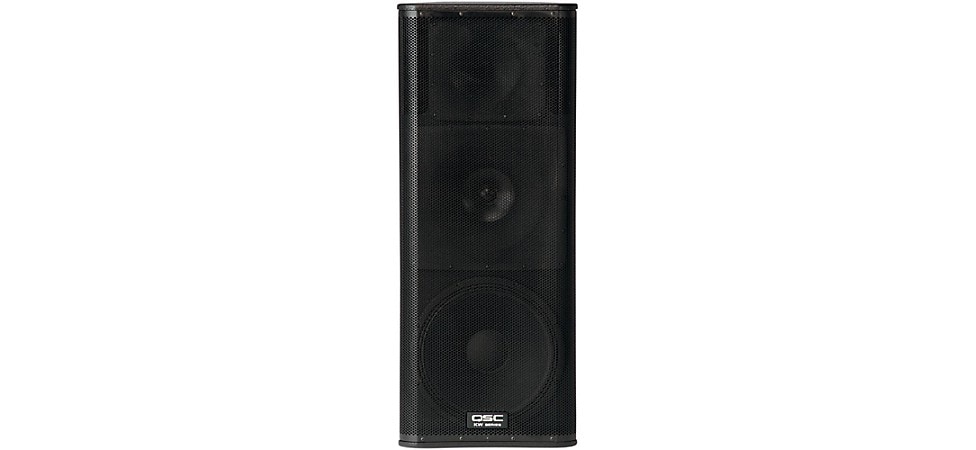 Pictured: QSC KW153 Active Loudspeaker
Best Portable PA Systems for Singer-Songwriters
For these next systems, let's get a little more personal. If you're a singer and songwriter who performs mostly solo, or maybe with an accompanist, you want a system that's small, light and easily portable. Most importantly, you probably would love something that's extremely easy to use. That's what we're all about in this next section. Here are systems that you can carry into a venue, along with your instrument, set up quickly and help you sound great. These systems offer excellent sound reproduction for vocals, acoustic instruments and piano. They're also great for playing backing tracks, if you use them. Our choices here are ideal for the type of intimate performance solo performers want their audiences to experience.
Bose L1 Pro8
The original Bose L1 pretty much put portable, personal line array systems on the map. The Bose L1 Pro8 Portable PA with Bluetooth is the latest iteration of this concept from the company that started it all. The most compact system in the L1 family, the Pro8 still packs plenty of power for coffeehouses, cafes, and small clubs. Bose has put a lot of thought into how to make you sound great without having to spend time fiddling with settings. The built-in mixer features a pair of mic/line input channels with phantom power for condenser mics, a versatile AUX in and Bluetooth streaming audio. The Bluetooth feature also pairs with the L1 app on your mobile device, giving you complete remote control of all mixer functions. A big plus is that the app gives access to customized settings for specific instruments and more, so you get the equivalent of an experienced audio engineer setting up the PA for your show. The L1 Pro8 features an astounding 180° horizontal dispersion pattern, so the sound is extraordinarily even, everywhere in the audience. The 40° vertical dispersion makes sure the sound gets to your audience's ears, whether they're sitting or standing, without wasting sound energy on the floor or ceiling. At around 25 pounds, the disassembled modular system is an easy tote in and out of the venue. Another plus is that, if your need for inputs grows, you can simply add on a Bose ToneMatch mixer to expand the system.
Pictured: Bose L1 Pro8 Portable PA System
Electro-Voice ZLX Bluetooth
A more traditional, 2-way powered system, the Electro-Voice ZLX powered speaker has been a top choice for many performers since its debut. The addition of Bluetooth for streaming audio and added control, has only made it a smarter choice. When you're in need of something a little more powerful that can also be used as a personal monitor, the ZLX is a superb choice. The built-in, two-channel mixer can easily handle vocals and an instrument, and it's easily expandable with one of the myriad of small mixers currently on the market. A small display and multi-function knob on the rear gives access to control over the powerful QuickSmart DSP. The capacity to stream Bluetooth audio makes it easy to blend pre-recorded tracks into your performance or provide music when you're offstage. You can go with the ZLX 12P for a focus on vocals, or the 15P for increased low-end response, as you might want if piano is your instrument. Either way, they're both lightweight and easy to setup and tear down.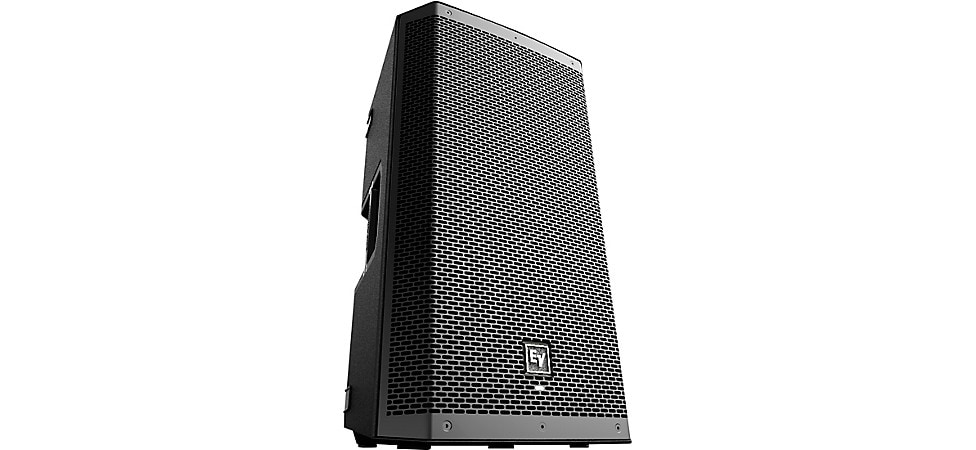 Pictured: Electro-Voice ZLX-15BT Powered Speaker
Bose S1 Pro Multi-Position
If you love being mobile, and enjoy the challenge of engaging with audiences anywhere and everywhere, the Bose S1 Pro is an amazingly portable battery-powered system that makes busking sound like a concert hall. Bose's legendary audio engineering has produced a full-range system that will run for hours on a full charge. A three-channel mixer, which uses Bose ToneMatch technology, provides a pair of XLR/1/4" mic/line inputs and a stereo 1/8" AUX in. The unique multi-angled wedge cabinet offers a variety of available setup positions. Whether you want to serenade your backyard or hit the local park, you'll sound great, wherever you set this one up.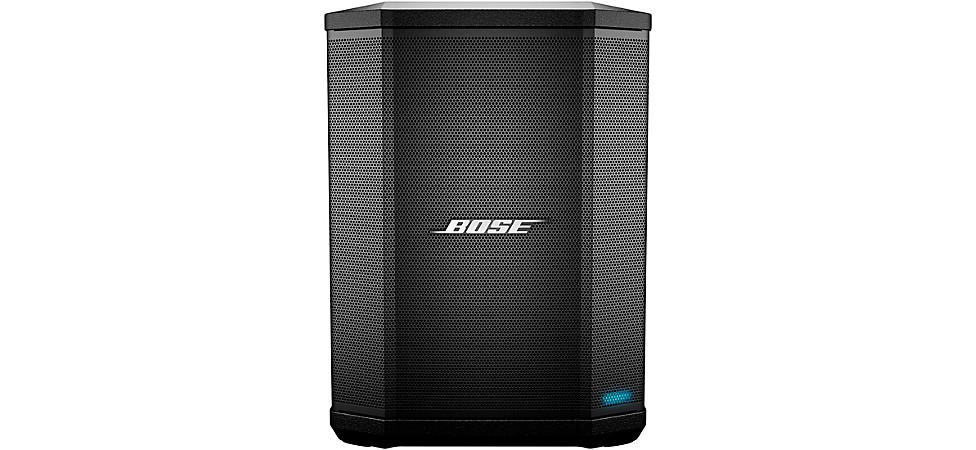 Pictured: Bose S1 Pro Multi-Position Powered PA
Best Portable PA Systems for Mobile DJs
Systems for mobile DJs have fairly stringent requirements. Whether you're playing a wedding reception, party, corporate event or a dance set at a local club that doesn't have their own sound system, portability and ease of setup are more important when there's only you to haul gear and get the system set up and ready to go. But the need for solid full-range sound is equally critical. Unlike small venue systems or systems for singer-songwriters, everything always goes through your sound system. Clients and audience will pretty much expect enough low end to rattle a few folding chairs around, even if you're just doing an oldies set for someone's retirement party. And, since the system will frequently be needed for announcements and other things, mid-range and high-frequency clarity and intelligibility are equally important.
QSC K.2 Series
A popular choice for on-the-go mobile DJs has been, and continues to be, the QSC K.2 Series of powered loudspeakers. Combining a pair of the K12.2 12" tops with a seriously floor-shaking KS118 powered subwoofer is a near-perfect blend of portability, power and clarity. The three-input built-in mixer provides a pair of mic/line inputs and a dedicated stereo input, so you have ample setup options, and QSC's easily programmable DSP offers serious customization options. The subwoofer features 3,600 watts of Class-D power, for solid bass that will shake even sizable venues. As you start to work larger venues, the system is easy to expand. As with most systems of this type, we recommend one subwoofer per pair of tops.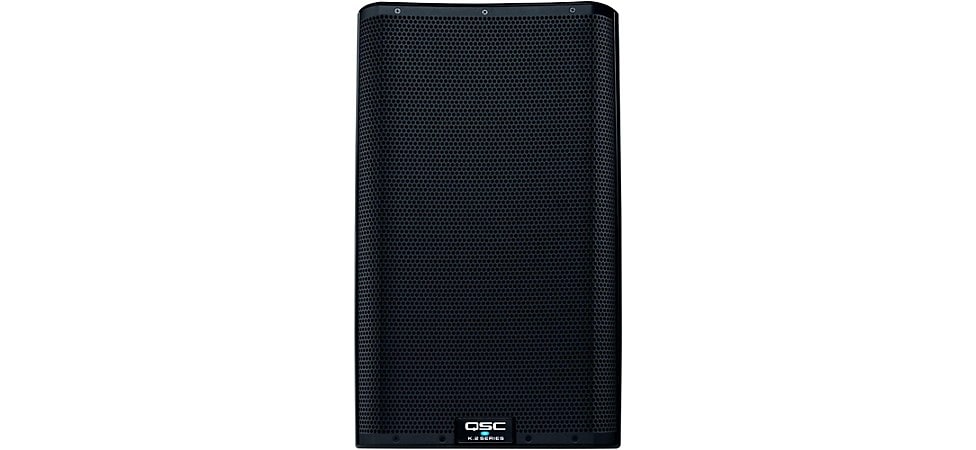 Pictured: QSC K12.2 Powered 2-Way Loudspeaker
Mackie Thump
Mackie's Thump series of powered speakers is a fantastic option for those in need of a portable and rugged live sound solution. With their lightweight and compact design, these speakers are incredibly easy to transport and set up in any venue. All models have been upgraded to 1,400 watts of power, providing exceptional volume and clarity for audiences. Additionally, these speakers feature a feedback elimination circuit that automatically detects and suppresses feedback. DJs will appreciate the automatic music ducking option, which reduces the volume of the music when the microphone is in use, allowing for seamless audience interaction. The XT models offer effortless Bluetooth integration and can be controlled remotely with the Thump Connect 2 app. Even better? These loudspeakers can double as floor wedges. For a closer look at the features and design of the Thump series, check out our exclusive interview with Mackie Director of Product Management Matt Redmon.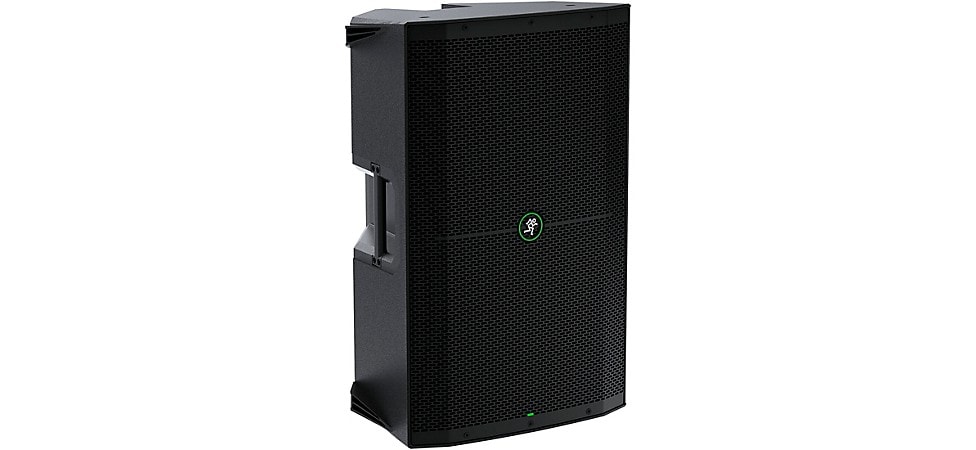 Pictured: Mackie Thump215 15" Powered Loudspeaker
Bose L1 Pro32
If portability is at the top of your personal list, the Bose L1 Pro32 system with the Bose Sub2, either singly or as a pair, is a solid choice. The big sibling of the Bose Pro8 system we covered in the singer-songwriter section, the Pro32 with Sub 2 quadruples the number of drivers and ups the size and power of the subwoofer. This brings the coverage capacity of the system into the medium to large venue level while maintaining the extreme portability L1 systems are known for. As with the Pro8, the Pro32 is also easily expandable as your needs change. A key feature is the "racetrack" design of the subwoofer speaker. This oval-shaped speaker is capable of pumping out as much or more low-frequency information as traditional woofers, while maintaining ease of transport due to its compact size.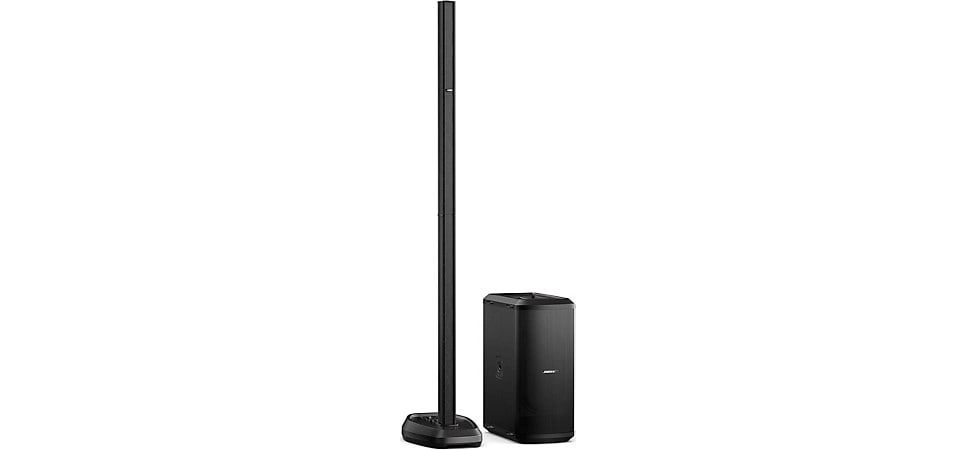 Pictured: Bose L1 Pro32 Portable PA With Sub2
Electro-Voice ETX
If transport isn't a factor and you don't mind wrangling a larger system, the Electro-Voice ETX family provides massive sound at a tremendous value. Available as two-way 12" or 15" tops, or a 15" three-way, combine them with the massive low-end rumble of the ETX18SP 18" subwoofer for some very serious sound levels. This system is more than capable of handling large rooms and sizable outdoor events. EV's QuickSmart DSP makes it quick and easy to get the system in balance, no matter where your show may be. This system is great for the mobile DJ who does some gigs with serious club music where the audience demands that they feel the music.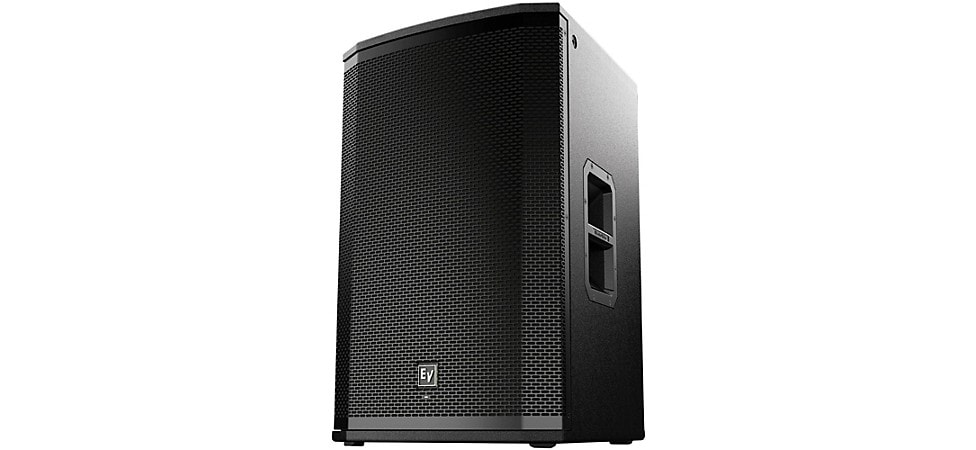 Pictured: Electro-Voice ETX-15P Two-Way Powered Loudspeaker
Best Portable PA Systems for Houses of Worship
While many larger houses of worship have permanently installed sound and lights that could compete with any major concert venue, small and medium ones generally need a different type of system. A system may be needed in the main sanctuary or gathering space one day, set up in a smaller space the next or taken along for a church picnic the next weekend. Even mega-congregations have uses for smaller, more portable systems. Key factors here are vocal intelligibility, ease of use for the frequently part-time volunteer sound person, and an unobtrusive appearance that blends in with the background. Here are a couple of choices that can fit the bill.
Electro-Voice EVOLVE 50M White
The first thing you may notice about this version of the Electro-Voice EVOLVE 50M is that it's white. While traditional black cabinets are fine, and even preferred, for a dark stage, a system for a house of worship needs to be more integrated with its surroundings. The second thing you'll notice is that there is an eight-channel digital mixer with pro-level mic preamps, Bluetooth audio streaming and built-in effects integrated in the body of the system's subwoofer. The hidden superpower of the 50M system is that you can double your mixer capacity when you double your coverage. Simply run a standard CAT6 Ethernet cable between a pair of EVOLVE 50M systems, and their mixers are combined for a total of 16 inputs. Control is easy, with the free QuickSmart mobile app, which can control all aspects of the system from your smartphone or tablet. The Electro-Voice EVOLVE 50M makes it easy to expand your sound system as your congregation grows, and it's compact size and easy portability means that it's also ideal for mobile ministries.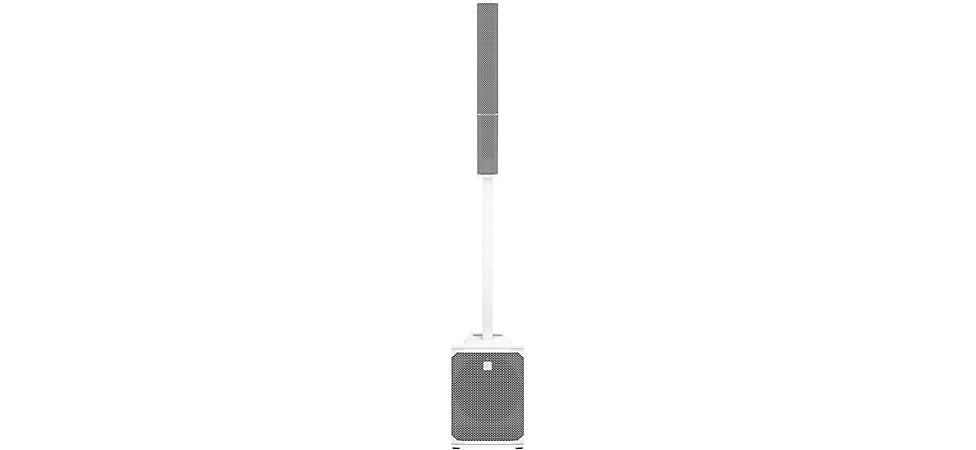 Pictured: Electro-Voice EVOLVE 50M Array PA System
Electro-Voice ELX200 White
If you are seeking a more traditional look and setup, perhaps to expand from an existing system your ministry has outgrown, or just have a larger congregation to cover, the Electro-Voice ELX200, which we discussed above in the section on larger venues, also comes in white to better suit a house of worship environment. All of the strong points we touched on previously are applicable here, with an added benefit. The white ELX200 tops are available in 2-way cabinets that range from 10" to 15", and the subwoofers are available as 12" or 18". This means you can start small and grow your system as you need. The 2-way cabinets are also designed to be usable as floor monitor wedges, which expands your system's flexibility while maintaining a coherent, light and airy look for your worship area.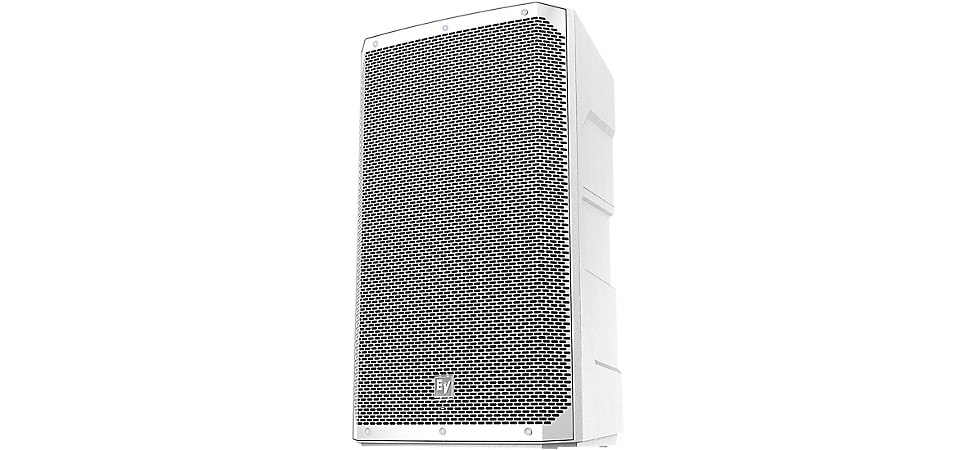 Pictured: Electro-Voice ELX200-15P-W Powered Speaker
Best Portable PA Systems for Karaoke
People love parties and people love karaoke, so it stands to reason that people totally love karaoke parties. Singing along with your favorite songs takes on a whole new dimension when you've got professional sound and effects available to make you sound like you're on a hit record. Here are a few systems that will make the party something everyone remembers.
Gemini Party Caster Karaoke Speaker
The Gemini Party Caster Karaoke Speaker is a great, one-stop solution for home karaoke parties, small venue events and anytime you just feel like singing. Since the system comes with dual wireless mics, you can sing duets with a friend. There's ample I/O for music sources: Bluetooth, analog line-in and USB audio/video in. Additional features for karaoke include an HDMI out on the rear for video playback from compatible commercial karaoke tracks or echoing video from the USB input and the ability to raise or lower the key of a track to suit the singer's needs. On compatible karaoke multiplex tracks there are controls for removing vocal tracks completely or only when you're singing, for the effect of a virtual vocal partner. There's even a built-in light show. Best of all, it's easily expandable for larger spaces, with balanced XLR left/right stereo outputs on the rear that will hook up to any powered loudspeaker system like the ones we've covered elsewhere in this article.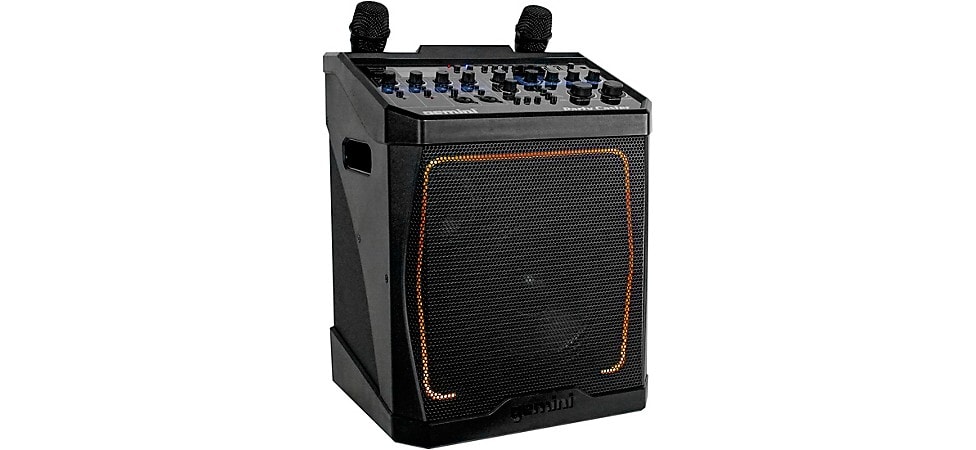 Pictured: Gemini Party Caster Karaoke System
American Audio KPOW 15BT
If you're in need of a bigger speaker that will deliver more sound, or want to expand the system we just talked about, the American Audio KPOW 15BT is a 15" two-way system that won't break the bank. With a 1,000-watt peak Class-D amplifier and built-in Bluetooth streaming, it can easily cover small to medium spaces with power to spare. The lightweight molded cabinet is easy to transport as well.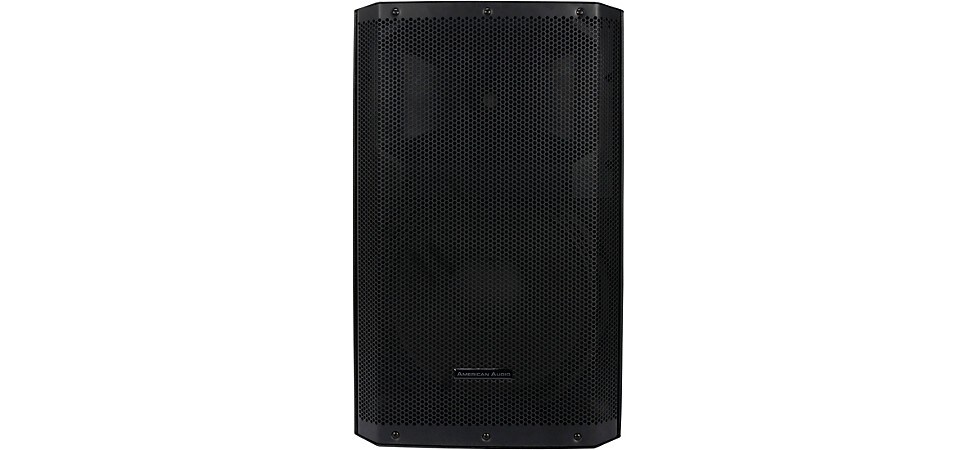 Pictured: American Audio KPOW 15BT MK II Powered Speaker
Alto Uber FX
Our last selection in this category is the Alto Uber FX. This compact, all-in-one system has an extendable handle and wheels to go anywhere. And we do mean anywhere. The internal rechargeable battery provides up to 45 hours of continuous use, so the party can just keep going. With a pair of independent mic/line inputs, 16 built-in legendary Alesis effects and seamless switching between Bluetooth streaming audio or a hard-wired AUX in, it's ready to make music wherever you are.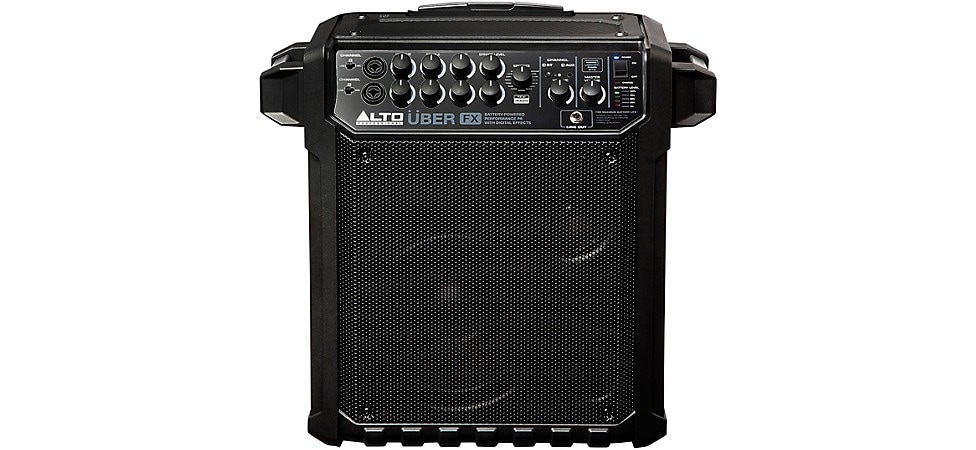 Pictured: Alto Uber FX
Best Portable PA Systems for House Parties
No matter the season, there are always parties of all sorts going on. Spring and summer mean graduation parties, BBQs, family reunions, pool parties, house parties, block parties and more. Fall and winter bring all variety of holiday parties, and, of course, there are the parties that get thrown just because you like parties. All of these have one thing in common: They all need a sound system for live and recorded music, announcements, toasts, and even more music. Of course, if you're only throwing the occasional party, owning a sound system just for parties may be more than you want right now. If you fall into that category, hey, call the folks at Guitar Center Rentals, and they'll hook you up with the right-sized system for whatever kind of party you're throwing. But, we think you'll find that owning your own sound system pays itself back, both in long-term cost and in the sheer amount of fun. If you have your own system, you'll start thinking of more reasons to throw a party, whether it's in your backyard, at a park or beach, or in a local banquet hall space. So here are a few systems that can keep the party going on until dawn.
Gemini PA-15LMKII
Just turning on the Gemini PA-15LMKII, with its built-in light show, can be enough to get the party started. This 15" two-way speaker features a Class-AB amp rated at 2,000-watt peak and versatile I/O, including a built-in media player that can play music directly from a USB drive or via Bluetooth and a pair of mic/line inputs. It includes a speaker stand, dynamic mic and cable, plus a wireless remote control, so you're always in command. A unique feature is a wireless stereo link, which makes hooking up a pair for a party even easier.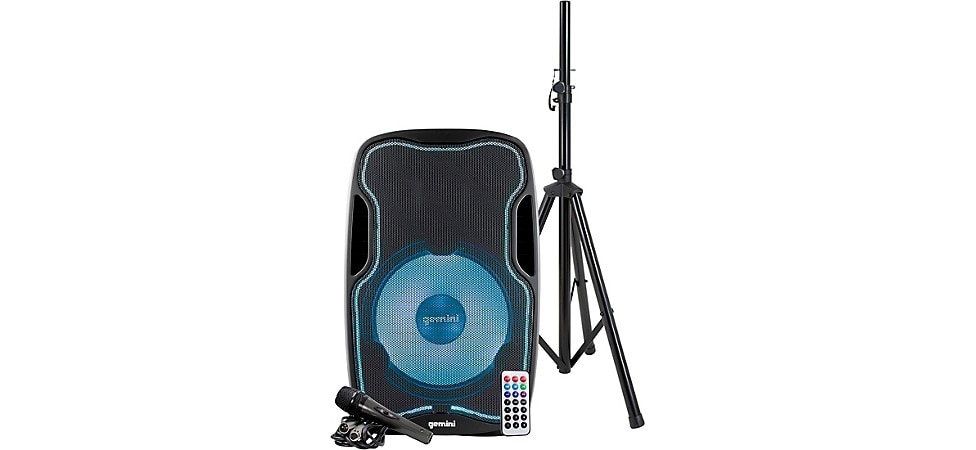 Pictured: Gemini PA-15LMKII Powered Speaker
Harbinger RoadTrip Family
When the time comes to take your act on the road, even to spots where there's no AC outlet in sight, the battery-powered Harbinger RoadTrip family is ready to go on your most daring excursions. Choose the small but powerful RoadTrip 25, which includes a microphone and cable, and built-in reverb. Or, go busking with its big sibling, the RoadTrip 100, which features more power, inputs that are switchable from mic to line to instrument, and a built-in USB charging port to keep your mobile devices topped off. Both systems support Bluetooth audio streaming, so your backing tracks can play wherever you are.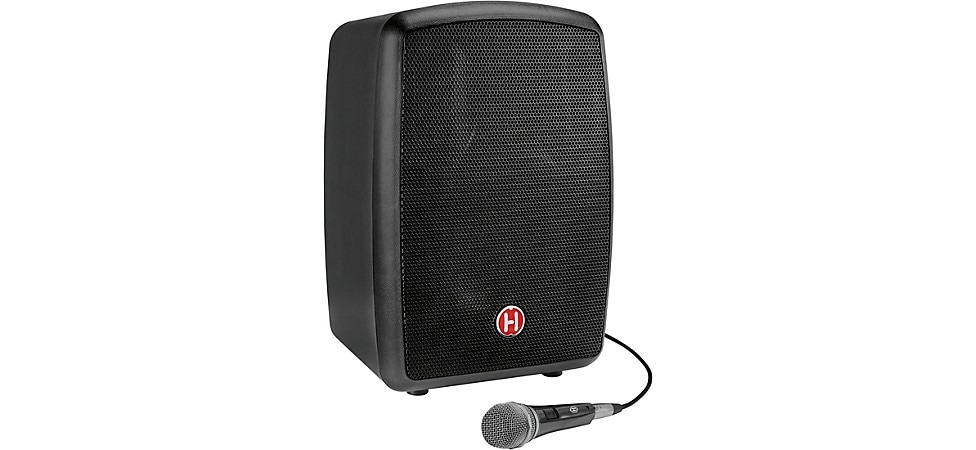 Pictured: Harbinger RoadTrip 25
Putting on the Final Touches
There are a huge range of choices available in the world of sound reinforcement today, as you've seen, and we know that sound system is a serious investment for any musician or band. If you're considering any of these, we've got ample resources to assist in your decisions. You might talk to Guitar Center Rentals about what systems they have available, so you can give one a test run before you make a final decision. Or try a few and see which is the best fit for you.
You can also get great information from our store associates and the associates at our call center. Many of them have directly used the gear, and they can point you in the right direction to find the system that you'll be happy with.
As a final word, don't forget the cables, stands, spare mic clips and other accessories that you'll need along with your new sound system. We've all been in that situation where a spare cable or extra mic clip have made the difference between a great gig and a nervous-making one. Oh, and gaffer's tape—always have gaffer's tape on hand. It's got all the magical qualities of duct tape, plus years of stage experience.