Over the past year, people have embraced musical gear like never before. Some picked up an instrument for the first time, discovering a creative outlet that will last the rest of their lives. Casual players dug deeper into their instruments, contributing to the popularity of music lessons. Longtime musicians honed their craft and upgraded their setups. Drummers embraced e-kits for quiet practice at home, only to discover how much more is possible with the latest generation of electronic drums. And musicians of all kinds experienced the miracle of home recording, fueling a boom in affordable studio gear from legendary names in audio production.
As a company that specializes in gear, we're excited about this, of course—and you should be, too. More musicians and producers will lead to more innovation from manufacturers, which in turn inspires more creativity, and the cycle continues. These are boom times not just for gear, but for music itself. People are expressing themselves with new sounds and finding new audiences. Genres are going by the wayside, as titles like "guitarist" or "engineer" give way to a more fluid understanding of what's possible when creators get their hands on the right tools. We can't wait to see what happens next. But we do have some ideas.
Based on the trends we saw in 2021, and what manufacturers have been up to, we put together a list of predictions about musical gear in 2022. We don't have a crystal ball. Some trends will surprise us—they always do. But if you want a feel for what's going on, and want to know what's next, this is a great place to start.
Table of Contents
1. High-Performance Electric Guitars Become More Affordable
2. Back in the Spotlight: Lap Steel and Resonators
3. Basses With Built-in Drive
4. Every Guitarist Wants a Bass
5. A New Phase Beyond the RAT
6. A Model for the Future of Amps
7. Everyone's a Producer
8. Dolby Atmos Takes Center Stage
9. Gather Around the Family Piano
10. DJs: Workflow, Workflow, Workflow
11. A More Personal Approach to Drums
12. Electronic Drums: Not Just for Practice
13. The World of Percussion Gets Bigger
1. High-Performance Electric Guitars Become More Affordable
Guitars are more popular than ever. More people are starting to play for the first time, and they need solid beginner options. At the same time, more guitarists are getting serious, too, after years of fiddling around—and they need new guitars that can stand up to the job. To meet the needs of these two groups, we predict manufacturers will find ways to bring high-end features to more affordable guitars.
Case in point: Roasted maple necks. Once a feature of only high-end guitars, "torrefied" necks have the water molecules cooked out of them, making them more stable in the face of humidity and temperature changes. Roasted maple necks are useful for all kinds of guitarists, from touring pros to beginners practicing in the garage. Thanks to accessible choices like the Sterling Jason Richardson signature and Squier's Contemporary Series, we expect to see them in the hands of more players soon.
As newer guitarists get more advanced, we're also seeing more interest in specialized models, including 7- and 8-strings, multi-scale guitars, and guitars with new and innovative features. With demand going up, manufacturers will be able to produce models in more experimental and interesting varieties, at lower price points. But don't expect to notice at first—companies often dress up the new and unusual in an older-style appearance, to ease everybody into the change.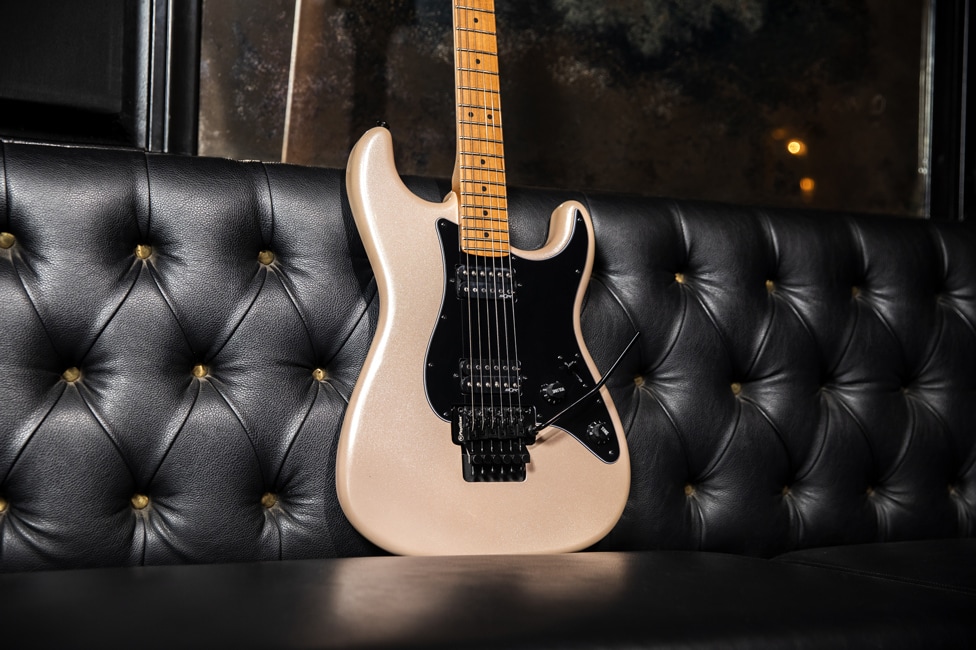 Pictured: Squier Contemporary Stratocaster HH Floyd Rose
2. Back in the Spotlight: Lap Steel and Resonators
Despite all the new and exciting developments in guitars, the classics haven't missed a beat. Many of today's best-sellers would look familiar to a player from decades ago. In 2022, guitarists will keep reaching for acoustic workhorses like the Martin D-28, Gibson J-45 and Taylor 814ce. For electrics, you know their names: Les Paul, Telecaster®, Stratocaster®—all more popular than ever. But there are plenty of other classic guitars, just as influential, that have not remained as popular in the mainstream. In 2022, we see two old-school models making a big comeback: lap steel and resonators.
Of course, the lap steel is nothing new to players of folk, bluegrass and blues. But in the Get Back documentary last year, the rest of the world saw John Lennon play a vintage Hofner 5140 Hawaiian lap steel on the track "For You Blue"—and they wanted in on the action. Lap steel has a distinctive sound you can't fake, it has history stretching back ages and it's just simply fun to play. Luckily, manufacturers are on the case, with some cool, classy options in different shapes, sizes and price ranges. Take the Recording King RG-35-SN and Rogue RLS-1, for instance.
With the resurgence of lap steel, it's not hard to imagine all that vintage love spreading to similar instruments. That could mean a big year for resonator acoustics, another old-school design with deep roots in bluegrass, country and blues. Resonators are often played in the style of lap steel, but can also play like a conventional guitar. You've definitely heard one before, even if you don't realize it. Resonators come in metal-body and wood-body types, both with the distinctive metal resonator at the center. They have an unmistakable sound and are just plain cool looking. Just take a look at the Recording King RM-997-VG Swamp Dog and Gretsch Guitars G9200 Boxcar.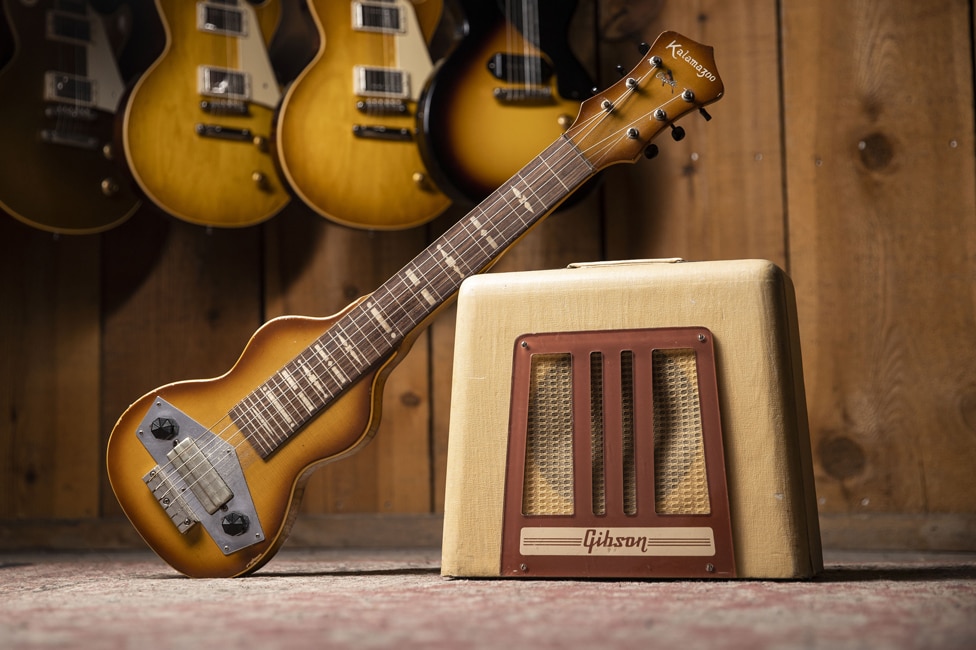 Pictured: Vintage Kalamazoo Oriole Lap Steel and Vintage Gibson BR-9 Guitar Amp
3. Basses With Built-in Drive
One of the hottest basses of last year was the Ernie Ball Music Man DarkRay, unveiled in June. This unique bass is a collaboration with respected bass effects maker Darkglass Electronics, who designed an EQ and preamp specifically for the DarkRay and built it into the bass. In addition to a Clean setting, players can flip between Alpha and Omega drive circuits for tight distortion and fuzz, respectively. Between these three modes, blend control, gain knob and two-band EQ, bassists can take real control of their sound without extra gear. The DarkRay feels novel, but it actually stretches back to an earlier time before the popularity of pedals. Forward-thinking guitars and basses of the '60s had built-in effects like these, allowing players to explore a wider range of tones with the instrument itself—no tinkering with amps or pedals required. This approach has connected with bassists all over again. Maybe it's due to space constraints, or maybe all the pedals are starting to make people's heads spin. Either way, we expect more manufacturers to jump on board while bringing their own innovations.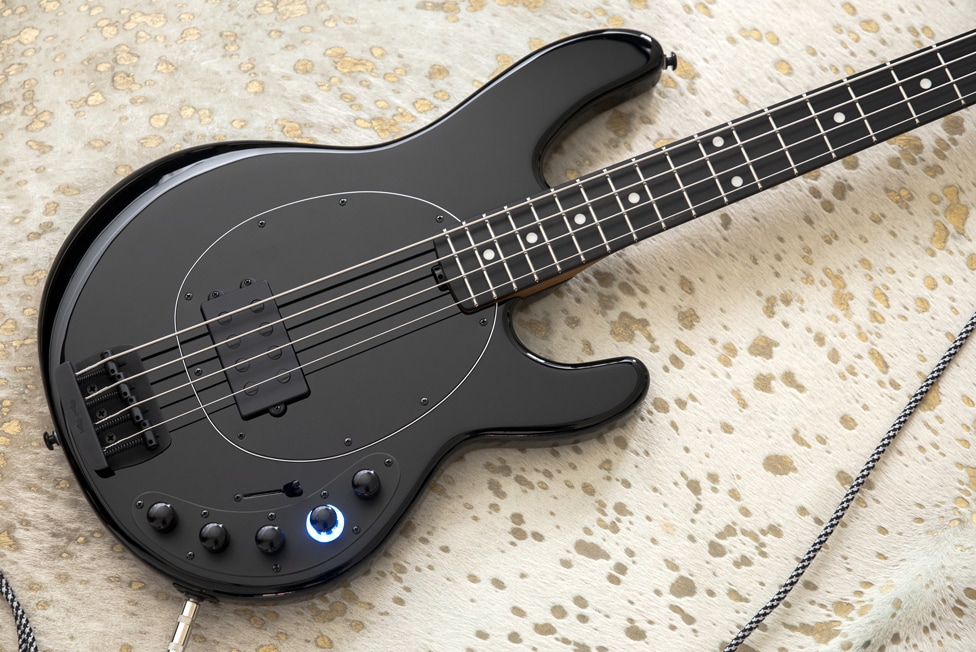 Pictured: Ernie Ball Music Man DarkRay 4-String Electric Bass Guitar
4. Every Guitarist Wants a Bass
There were a lot of new bassists this year, and a whole lot of them were already guitarists. One explanation might be that more players produced music solo, covering bass duties themselves. Another explanation: Bass is simply the easiest transition to make from guitar, especially if the guitarist chooses a short-scale model, like a Fender® Mustang or Gibson SG bass, which will be easier for them to play right away.
That's not to mention Peter Jackson's Get Back documentary, which caused a late-2021 resurgence in all things Beatles. This trend will likely lead to a boom for two iconic models, both especially attractive to guitarists: the Hofner bass and the Fender Bass VI. Best known as Paul McCartney's bass of choice, the Hofner violin bass is still made in a variety of stunning configurations—with plenty of left-handed options, of course. As seen in Get Back, John and George often used the Fender Bass VI when Paul was playing another instrument. This six-string sits somewhere between guitar and bass, meaning it's great for guitarists making the transition. Thanks to the Squier® Classic Vibe Bass VI, it's an affordable option, too.
The cat's out of the bag: More guitarists will be reaching for their first bass this year. When they do, they'll have no shortage of options to ease the transition.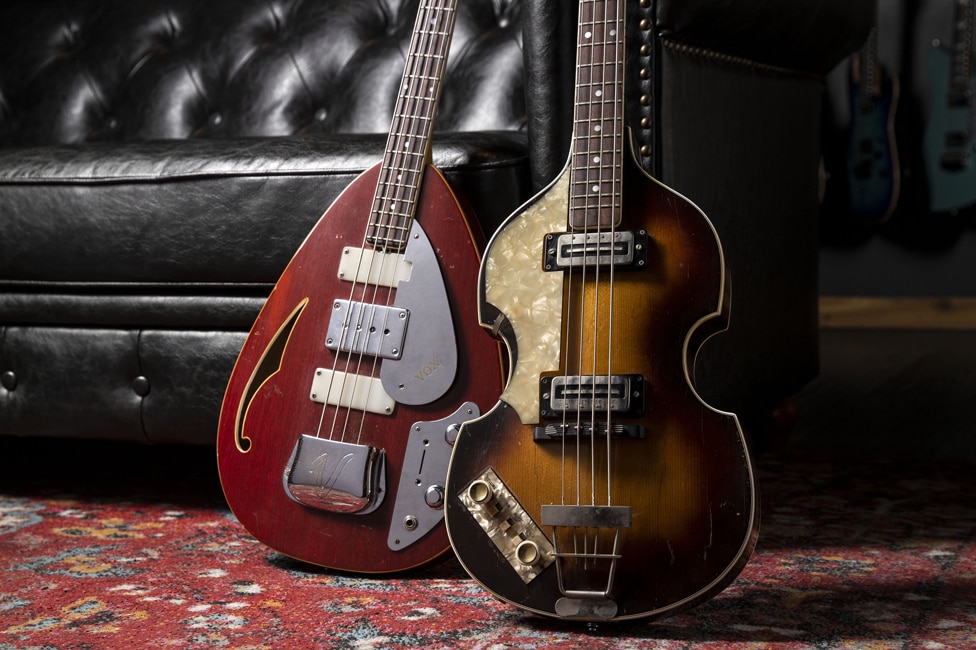 Pictured: Vintage VOX Wyman Bass and Vintage 1970 Hofner 500/1 Violin Bass
5. A New Phase Beyond the RAT
If you use effects pedals, you know the Pro Co RAT distortion pedal has been on a meteoric rise for the past few years. We expect the RAT resurgence to continue, and why not? Pro Co produces a broad assortment of options. Other effects makers have plenty of loving tributes, like the new Wampler Ratsbane and JHS Packrat. But if one classic distortion pedal can have a comeback, what's next? Indie music is awash with modulation these days. We think a prime candidate for the next resurgence in this area is another vintage sound: the phaser pedal. In addition to the late Eddie Van Halen, influential artists like Tame Impala's Kevin Parker still make heavy use of the phaser for expression. For modern users who want to get in on this trend early, the new MXR Deep Phase and JHS 3 Series Phaser are excellent starting points. Ditto for certified classics like the Electro-Harmonix Small Stone and the MXR Phase 90.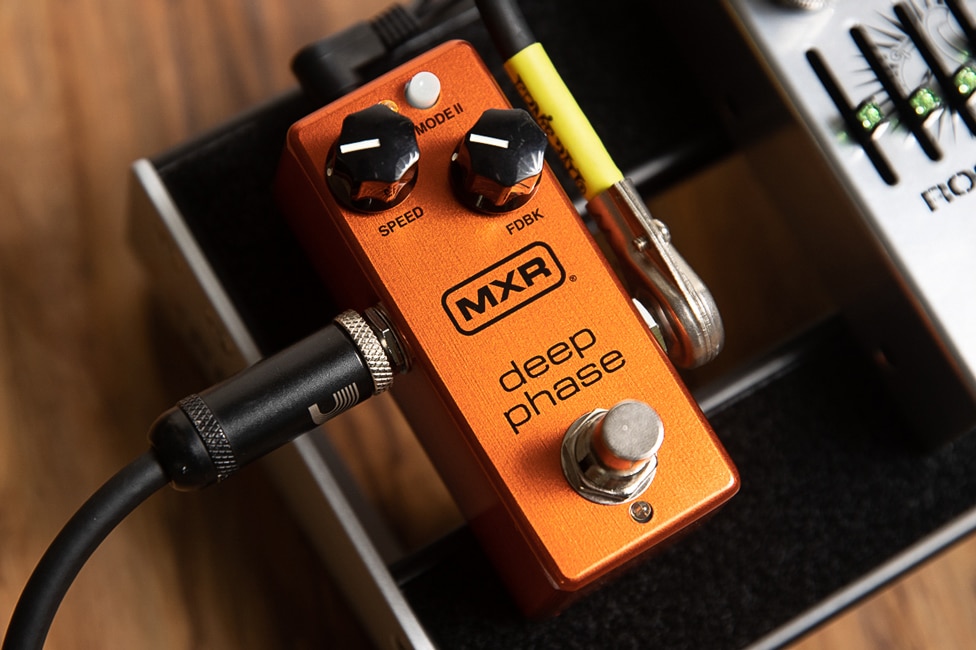 Pictured: MXR M267 Deep Phase
6. A Model for the Future of Amps
It's no secret that digital technology has made more sounds available to guitarists at a more affordable price. With plug-ins, a laptop can substitute for a studio of highly coveted gear. With multi-amp modelers, it's possible to bring hundreds of amps and cabinets to every gig, inside one pedal or combo—and they'll sound shockingly accurate. But it's not just about the sound, is it? No plug-in can replace the feel of dialing in the vibrato on the front of a Twin Reverb. No sleek multi-effects pedal can match the look of a genuine Fender tweed amp. Players still dream of owning the actual classics, and the prices remain out of reach.
Enter the Tone Master modeling amps from Fender. These amps use the unquestionable accuracy of Fender's digital modeling, but they present them in a package that looks exactly like the amp being modeled. Instead of turning a knob to choose from one of 22 amp models, guitarists can bring a real Fender Deluxe Reverb amp to the show. They can commit to a classic sound and dial in their adjustments by hand, just like they did in the '60s. It's the experience of owning a vintage amp, without the over-the-top cost, weight or issues with reliability. Digital modeling is no longer just for imitation. These are serious amps, with high build quality and impeccable pedigree. We expect other manufacturers to follow suit, in 2022 and far beyond.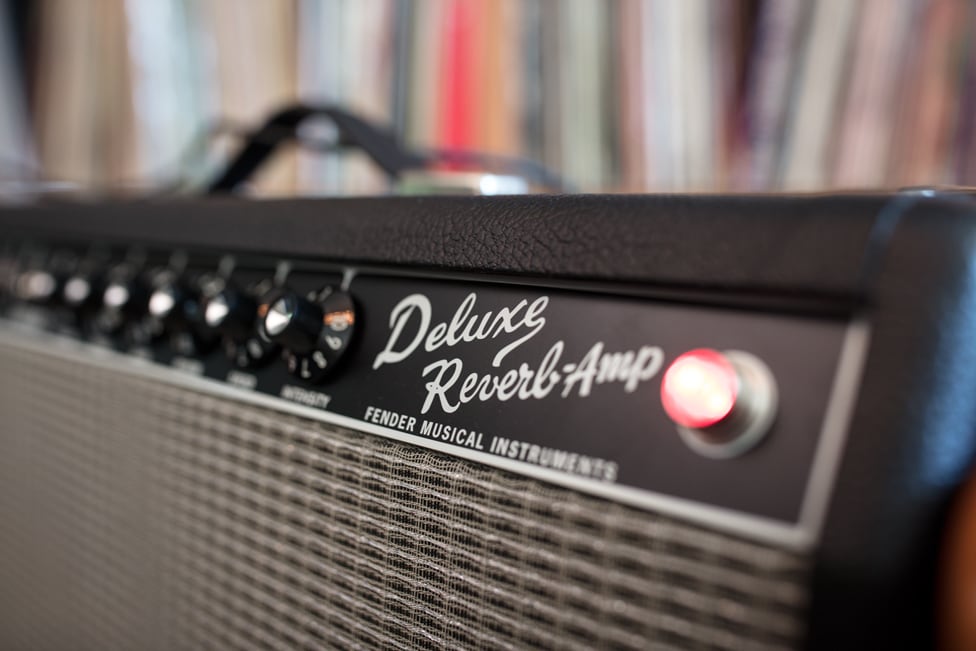 Pictured: Fender Tone Master Deluxe Reverb
7. Everyone's a Producer
Over the last decade, the home studio went from a rare luxury to a reality for everyday players. Over the last year, it became essential. With artists spending less time in rooms together, the ability to record yourself becomes a prerequisite to collaboration. Bandmates are trading tracks over the internet. At the same time, ambitious artists are creating entire albums from their bedrooms. Thanks to the technology available, it's more possible than ever to be a one-person production team. This is true for content creators and musicians alike. We're all producers now—get used to it.
For the world of musical gear, the consequences are massive. First, as we already said, musicians are learning new instruments. To record them, they're picking up a lot more gear out of necessity—mics, interfaces, acoustic treatments, cables, etc. That means a whole new learning curve. Which mic should I use? How many inputs do I need? What DAW is best for beginners? Luckily, they don't have to do it alone—we have a library of buying guides and gear tips. Or, for producers who want a real head start, there are even private lessons in music production.
Second, as home recording becomes widespread, these new producers want more. Who can blame them? The sounds of specific consoles, tape machines and signal processors are as essential to classic recordings as the instruments themselves. If you can own an affordable guitar pedal that emulates a legendary stack of amps, shouldn't you be able to get an affordable interface that emulates a legendary console? Increasingly, that's exactly what the most iconic manufacturers are offering.
Rupert Neve's original ISA preamps, built into consoles like the one at AIR Studios, are coveted to this day. Desktop and rack versions are available from the company he founded, Focusrite, but you'll still need an interface to get recording with your computer. For a taste of that sound, though, Focusrite added an Air button to their entry-level Scarlett Gen 3 interfaces. Engaging this switch adds a crisp, shimmering clarity that's especially great for vocals. Solid State Logic and Universal Audio, each just as legendary in their own right, have met the challenge with emulations built into their own budget interfaces. The SSL 2 and 2+ include a Legacy 4K button, which is inspired by their vintage 4000-series consoles. All of the Universal Audio Volt interfaces include a Vintage button inspired by the UA 610 preamp. The "76" versions also include a compressor that mimics the famed UA 1176, with three presets for common applications. For the first time, beginners are getting a taste of the sounds that defined generations of hit records. Will it draw even more people into the tantalizing world of analog outboard gear? Or will it guide new producers toward the highly accurate plug-ins from these same brands? In both cases, the answer is yes.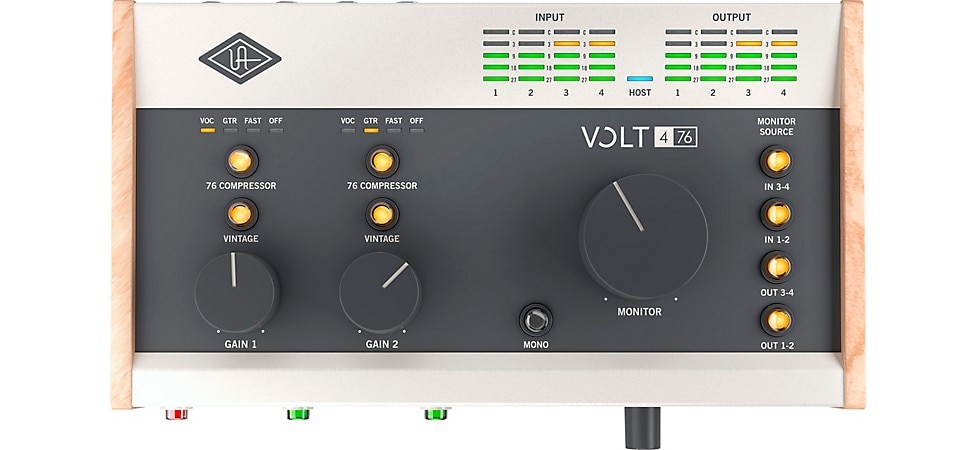 Pictured: Universal Audio Volt 476
8. Dolby Atmos Takes Center Stage
Once reserved for movie theaters and high-end studios, Dolby Atmos' immerseive audio experience is making its way to the musical mainstream. Apple Music and Amazon Music added support for the format in 2021, and as a result, we're expecting more Atmos-ready mixes in the coming years. A number of major DAWs already have support for it, eliminating a major barrier to entry. Many gaming headsets and consumer speakers are optimized for it. The learning curve is steep if you're the engineer, and you'll need some serious monitoring to mix Dolby Atmos properly. Still, we expect to see the tech move down from the big studios to the home and project market—like it always does, eventually.
9. Gather Around the Piano
Before recorded audio, the way to fill a home with music was by playing the family piano. Pianos were beautiful centerpieces that brought people together. They were also unwieldy, expensive, temperamental and in constant need of tuning. Thanks to digital advances and aesthetic improvements, the home piano is coming back, minus the drawbacks. Options like the Williams Allegro III Home Pack make it possible to own an instrument that's well-crafted, with weighted keys and organic sound, regardless of budget or space constraints. Much like the latest audio interfaces, modern pianos are using technology to connect new players to a shared past.
And here's the most exciting part: This trend is going to inspire new musicians. Countless legendary artists began by tapping the keys on their family piano. Here's hoping that comes back, as more children grow up in the presence of these beautiful instruments. There's always Guitar Center Lessons to help them along the way.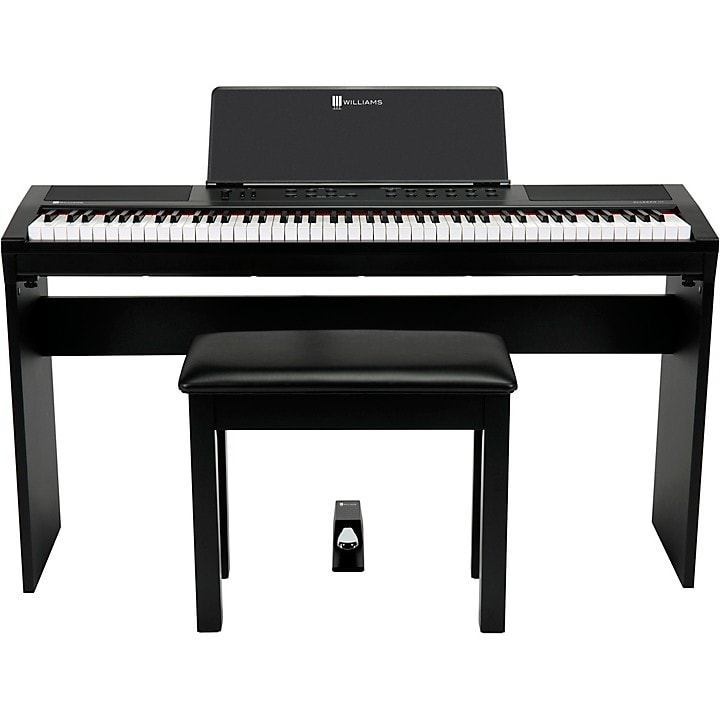 Pictured: Williams Allegro III Home Pack
10. DJs: Workflow, Workflow, Workflow
DJing is all about the flow. The music should sound seamless to the audience, and that's a lot easier when the workflow is smooth. For 2022, we see DJ brands putting a renewed focus on the experience of using their gear, from planning sets to executing and recording them. On some level, the improvements are due to new technology. Advances in processing make it quicker and easier to load up audio files. Bigger touchscreens let DJs customize their view and do more at once. New features like Wi-Fi streaming promise to simplify gigging in ways we're just starting to see. But the real trend is in how manufacturers will bring these features together. Look for advanced controllers from the big manufacturers, like the Pioneer XDJ-RX3 and Numark Mixstream Pro, that focus on simplifying and advancing the workflow for a new era.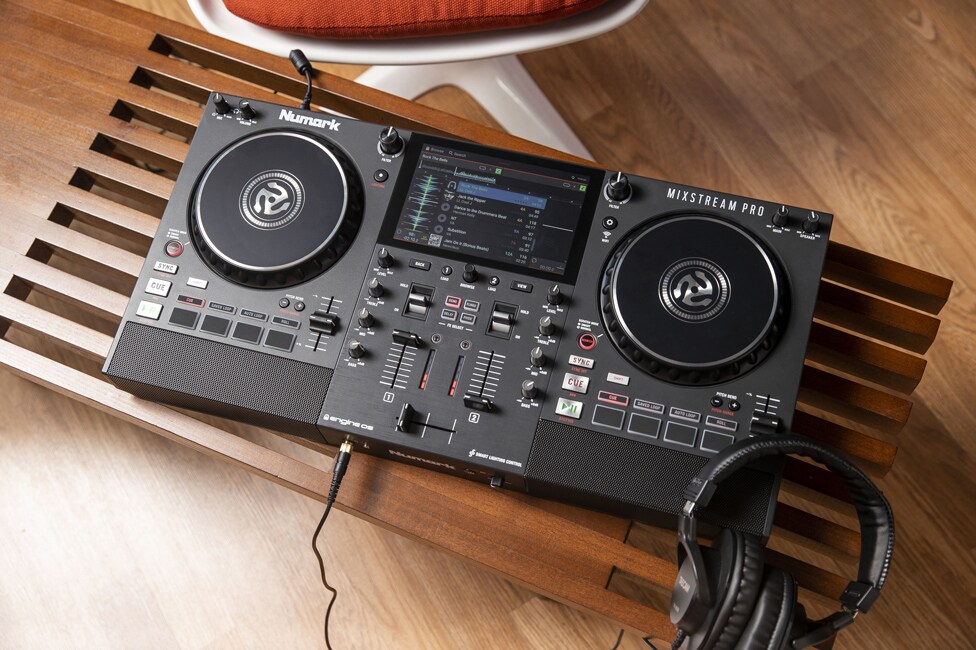 Pictured: Numark Mixstream Pro
11. A More Personal Approach to Drums
Last year, time alone with their kits gave drummers a chance to experiment. The basic setup has gone unchanged for generations: 14″ snare, kick, a few toms and the primary triangle of cymbals. But just like producers changing up their rigs and guitarists rearranging their pedalboards, drummers are bringing individuality to their drum sets in new ways. There's been a rise in piccolo snares, for instance—an affordable way to change up a core sound of the kit with just one drum. We expect that trend to continue for 2022, and perhaps spread to other unconventional snares that stand out.
Drummers are also taking a more individual approach to cymbals. Sometimes they combine cymbals they already own into stacks or use pairs of crashes or splashes as hi-hats. Ultimately, drumming is all about hitting things to hear what they sound like. Ever played a drum with finger chimes? Grab some and give it a shot. Why not?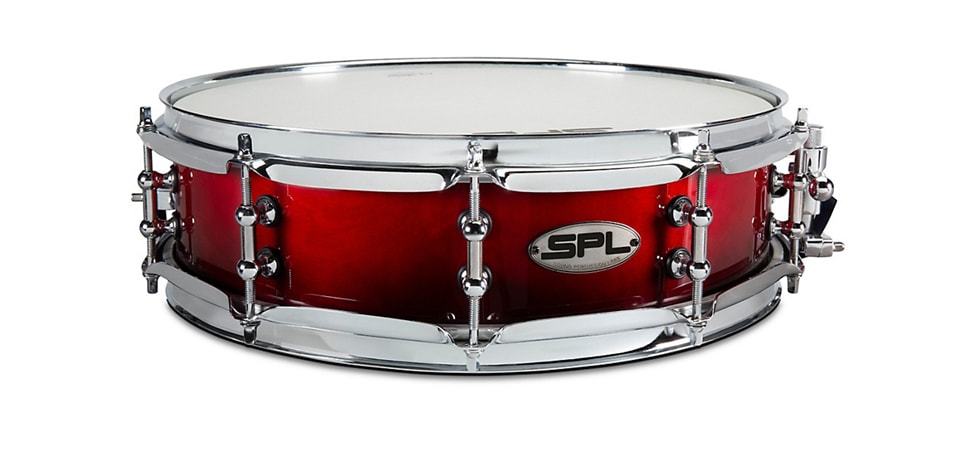 Pictured: Sound Percusison Labs 468 Series Snare Drum
12. Electronic Drums: Not Just for Practice
The rise in e-kit popularity last year was staggering. More drummers turned to e-kits than ever before. With fewer gigs and rehearsal spaces, electronic drums are a great way to practice to your heart's content, without bothering family or neighbors with noise. That's a big reason for the trend, no doubt. But once drummers started using these drums, we imagine they were surprised by just how much today's e-kits are capable of. Mesh heads, once a high-end feature, are now available on beginner models. Most kits have sounds in the hundreds. Interactive practice modes are common. Tuning is intuitive and nuanced. The most advanced electronic drum modules even have mixing, recording, digital triggering and powerful connectivity. Some players might even have picked up a pack of signature sounds from a favorite drummer—increasingly common in the world of e-kits and virtual instruments. Expect the word to spread in 2022: Electronic drums are not just for practice anymore.
But at some point, don't e-kits hit the same wall as guitar plug-ins? There's just nothing like the real thing. Well, Roland led the way in that area with V-Drums Acoustic Design. These kits have the latest modules, but they're hooked up to actual full-size wood shells. Drummers can feel the resonance of the toms. They can make the floor shake when they stomp the kick. They can make an impression on stage with the full presence of a drum set. These are essential parts of playing drums. Like Fender with the Tone Master amps, Roland is bringing together the physical and the digital to make something with the best of both. And it's not just a novelty—they've committed to a full range Acoustic Design e-kits, from the compact VAD103 to the flagship VAD706. Roland expects this new philosophy to resonate with drummers, and so do we. Look for more manufacturers to embrace it with their own unique spin. Take the wood shells on the brand-new Yamaha DTX10K kits, for instance, which are handcrafted and stained in the same factory where Yamaha makes their acoustic drums.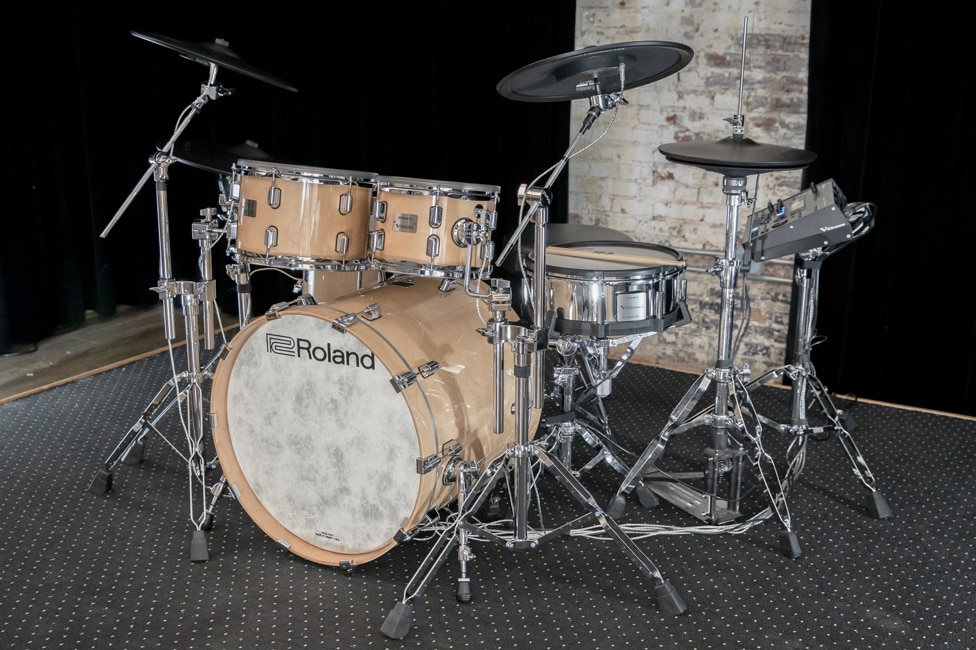 Pictured: Roland VAD-706 V-Drums Acoustic Design Drum Kit
13. The World of Percussion Gets Bigger
Percussion is the oldest breed of instrument. It's also the most accessible. The category of "world percussion" is almost too broad to describe, with applications that reach outside the realm of music. Yoga and meditation can benefit from instruments like hand pans, tongue drums and singing bowls. Since many world percussion instruments are made specifically for beginners, they're also great for schools. For instance, kalimbas are often tuned to sets of notes that already sound great together. They're affordable, played gently with the fingers and require only simple technique. World instruments like these are poised to take off in 2022, in wellness and education in addition to music, where their unique sounds can inspire new thinking.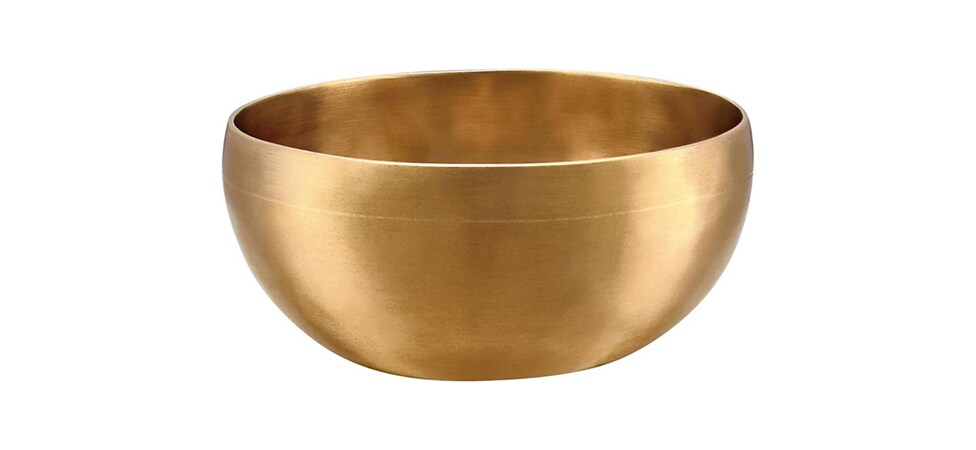 Pictured: MEINL Sonic Energy Universal Singing Bowl
If It Sounds Good, It Is Good
In the past couple of years, there's been a change in attitude toward gear. We've seen technology make new things possible, while pushing aside long-held beliefs that no longer hold sway. Analog vs. digital, old vs. new, affordable vs. expensive—these questions are less relevant than ever these days. Manufacturers are finding new ways to explore their pasts while building the future of music. At the same time, musicians are getting more open-minded about gear. If it does what they need it to do, it's good enough, whether it's new or used. That's a trend everyone can benefit from.
With open-mindedness comes curiosity, which leads more musicians to want to know what makes their gear tick. We see that trend in musicians reading our Riffs articles and watching our demos, and also in content creators we're fans of ourselves. You can see the enthusiasm from the audience of The JHS Show on YouTube, which we highly recommend. Josh Scott of JHS Pedals explores the history of pedals and other guitar equipment, busting myths and putting questions into context. It's the kind of thinking that should apply to all gear. In 2022, we want to see more of it. Keep your mind, and ears, open.