10. The '80s Are Back
The '80s brought increased variety to how we make and consume music, with new musical genres, the invention of CDs and digital recording software, and the seminal launch of MTV. From arena rock to hair metal, the '80s gave birth to a unique generation of rock 'n' roll. The decade also saw the growth of new wave and punk rock, and hip-hop went mainstream. But guitars reigned as rock continued to rage in popularity. Now, 40 years later, neon finishes, gritty black & white imagery and radical graphics on guitars and gear are back.
The '80s was the decade of "more is more," and the spirit of its glam and excess will manifest itself in musical instruments, with three-humbucker guitars and giant eight-piece drum sets with double bass drums poised to be prevalent once again. Unmistakable '80s analog synth sounds are also a big trend, fueled by recent and upcoming analog recreations of iconic synthesizers. Look to KORG (who introduced an updated version of the classic ARP 2600), Roland, Moog and Sequential (who recently re-released their classic Prophet-5 synth, as well as a 10-voice version) to lead the trend.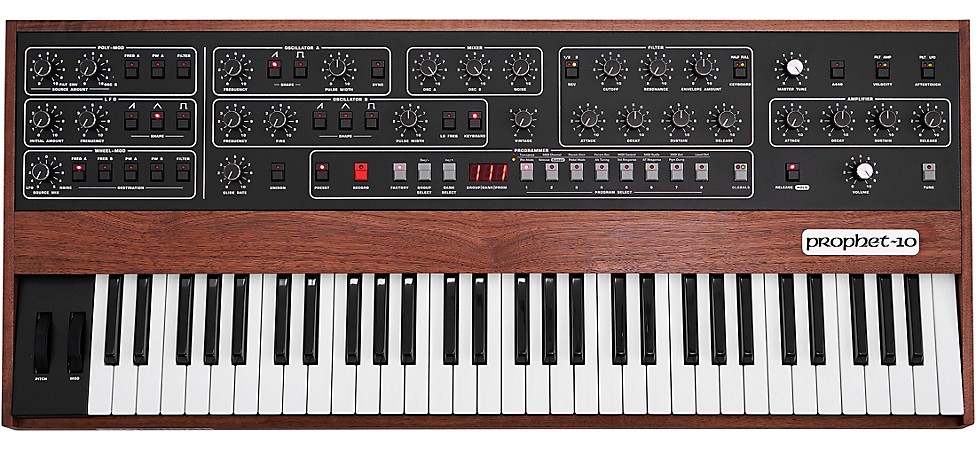 Pictured: Sequential Prophet-10 Polyphonic Analog Synthesizer 
9. Pedals, Pedals, Pedals
To guitarists, effects pedals are like candy. When searching for the perfect tone, pedals can sweeten your sound in countless ways, from summoning endless sustain and in-your-face tone with fuzz and overdrive to creating dreamlike spaces with time-based delay and reverb effects. Just like your favorite sweets, pedals come in a variety of shapes, sizes and flavors, from simple stompboxes you mix and match to enhance your tone, to multi-effects and modeling units packed with powerful DSP that can completely change your sound or put a bevy of beloved vintage effects, amps and speaker cabinets at your feet.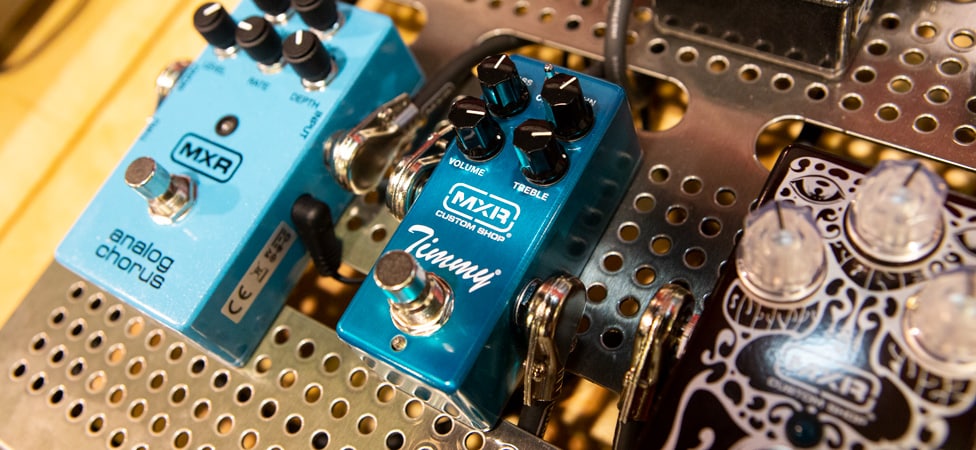 Pictured: MXR Timmy Overdrive 
It's not just guitarists who have a sweet tooth for pedals. More and more often, producers, engineers and keyboard players can be seen reaching for pedals rather than expensive rack gear to explore new tonal territory. And with major manufacturers and boutique builders bringing further innovation to the category in 2021, look to expand your candy box with new releases.
8. The Beatles
With director Peter Jackson's upcoming The Beatles: Get Back documentary, which pulls from over 56 hours of never-before-seen footage—plus the recent release of Paul McCartney's studio album III and the upcoming re-issue of George Harrison's All Things Must Pass—expect anything and everything Beatles related to be hot in 2021. From books tied to the documentary, vinyl releases, gifts, t-shirts, unique product collaborations, music books and other musical gear in salute to the Fab Four, we'll be playing, singing, twisting and shouting Beatles tunes throughout 2021.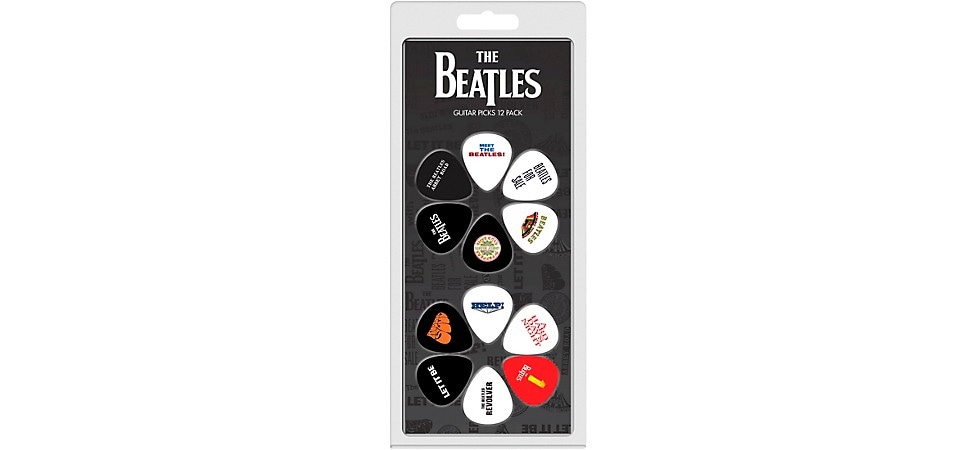 Pictured: The Beatles Guitar Pick - 12 Pack 
7. Strapped In
Could the humble guitar strap, used for its functionality, comfort and durability, finally get the attention it deserves and actually become a style statement? In 2021, we say yes to that. Look to boutique guitar strap makers to give people a reason to spend $100+ on a guitar strap that doesn't just comfortably hold your axe up, but makes sure you look good doing it as well. We'll see more interesting artists and makers expanding the realm of guitar strap beauty and offering distinct looks to dial up their straps, including Coffin Case's haunting The Count velvet guitar strap for a more goth look, Richter's Luxury straps, VOX's Python strap (a favorite of John Lennon) and many more trendsetters.

Pictured: VOX Python Guitar Strap 
6. Take It For a Spin
In another echo of the '80s, vinyl sales are back. 2021 could be a historic year for vinyl, with sales of new and used LPs blowing past CD sales. So, who's driving the vinyl trend? Millennial customers look to the format for its tangibility, cool factor, collectability, listening experience and superior analog sound quality versus compressed digital formats. People sheltered in their homes have embraced this classic, more ritualistic approach to listening to albums in their entirety—rather than hitting shuffle or skipping through a playlist. This new appreciation for how we listen to music has people reaching for vinyl, but still looking for a record player that offers convenience, ease of use, modern features (like Bluetooth), better sound and, of course, it has to look good, too. Look for record players in unique colors, wood grain finishes, retro styling and more. Brands such as Audio-Technica, Crosley, Gemini and Victrola offer great record players at accessible prices.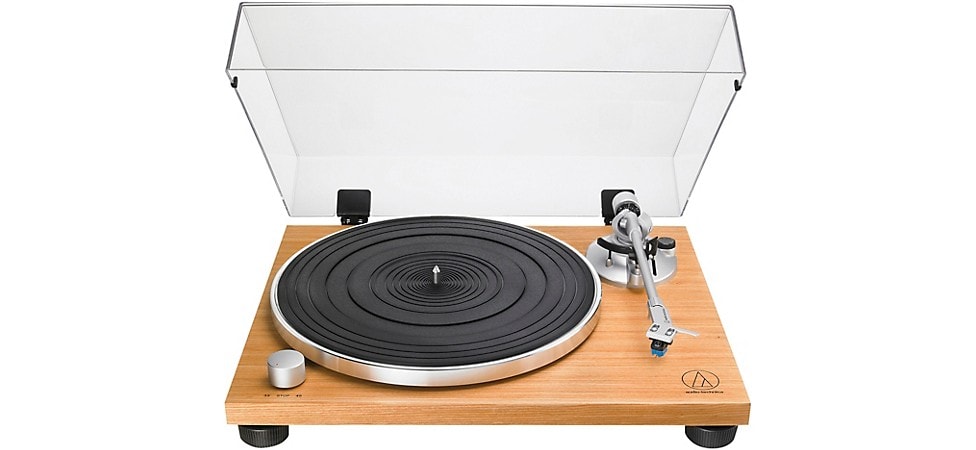 Pictured: Audio-Technica AT-LPW30TK Turntable 
5. Work and Create from Anywhere
In the last year, musicians and non-musicians alike learned to work and play from home. Our desire and need to create and work remotely will continue in 2021. Expect studio desks, podcasting gear (like USB microphones and audio interfaces), headphones and other music and content creation tools to continue to flourish.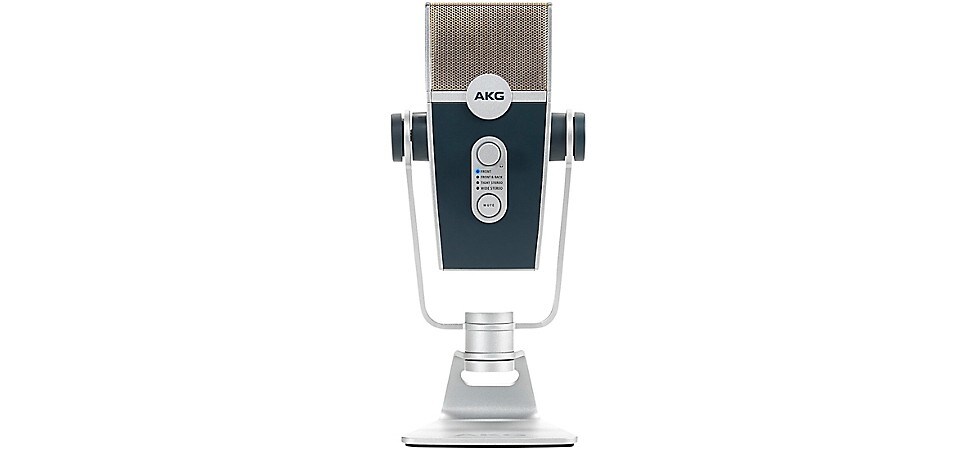 Pictured: AKG Lyra USB Microphone 
More musicians and music students are realizing they need to understand the digital side of music making and how digital audio works, so they can produce their own music. Digital audio workstation (DAW) software—used for composing, producing, recording, mixing and editing audio and MIDI—from brands such as Ableton, Avid and more, will continue to be hot in 2021 as more musicians learn to capture their own music whenever and wherever inspiration strikes.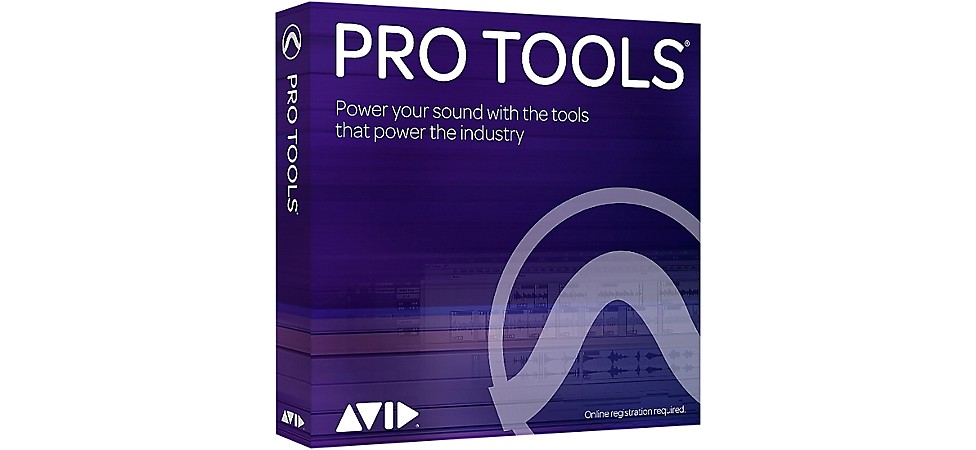 Pictured: Avid Pro Tools Perpetual 
4. Return to Music Stores
Everyone relied heavily on the ease and convenience of online shopping throughout the pandemic, and looking ahead, more and more general shopping will be done online. However, in 2021, we see a trend back to buying musical gear in stores. Why? While shopping online offers all of the product information, specs and assortment, it will never fully replace the physicality of buying musical instruments and gear.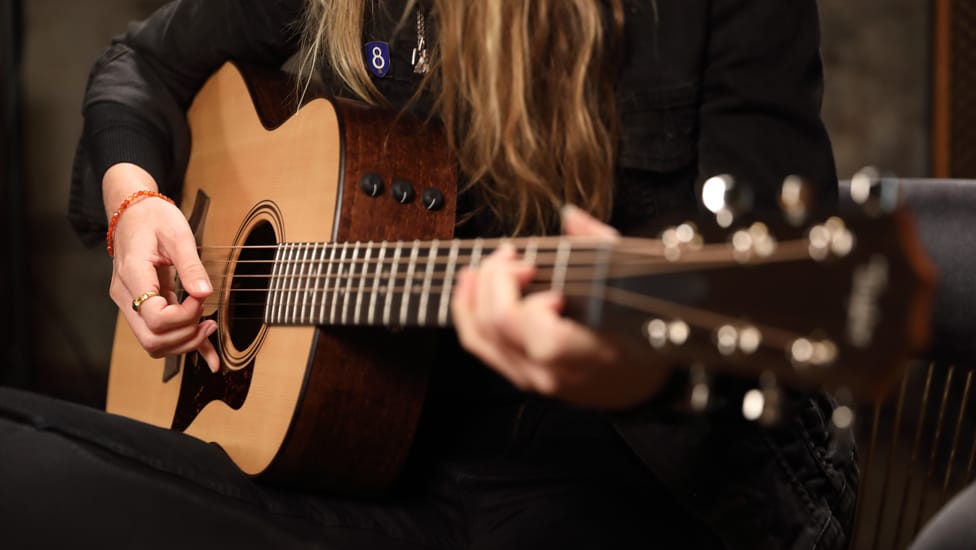 Pictured: Taylor GT Urban Ash Acoustic Guitar 
Buying a musical instrument is a visceral experience. Having the opportunity to hold it, feel it, hear it, see it and, yes, even smell it, allows you to find the perfect piece of gear just for you. The weight, fit, balance and contours of each instrument will feel different for every player, and the tone, resonance and vibration will sound unique to every ear. None of those variables can truly be experienced online or by having it described to you over the phone. See it, feel it, touch it, hear it, experience it in person, in a music store. It makes all the difference.
3. In Living Color
Color has long been a part of a musician's experience and expression, often depicted in lyric and song. Looking back at guitars across the generations, color has also played a role in defining an instrument or artist. From Eddie Van Halen's iconic black, white and red "Frankenstein," Clapton's custom "Blackie" Stratocaster, Steve Vai's Loch Ness Green JEM, to Prince's custom white "Cloud" guitar, and the colorfully decorated Strat that Jimi Hendrix lit on fire at the '67 Monterey Pop Festival, color has oft defined a signature guitar for numerous artists. In 2021, expect more dazzling guitar finishes and more off-kilter colors on gear than ever before.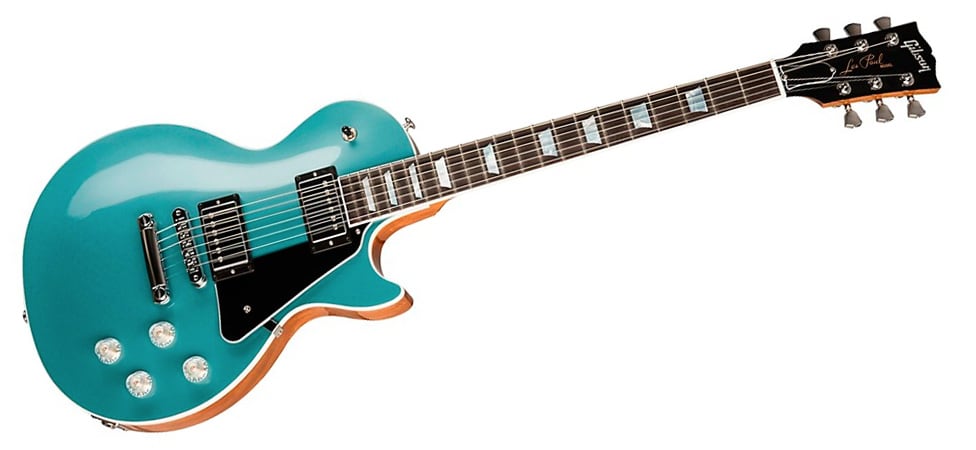 Pictured: Gibson Les Paul Modern in Faded Pelham Blue 
From the white, gold, rose gold and silver we've seen across musical gear in 2020, expect to see even more colors bloom this year. Blue, in particular, seems to be trending among many guitarists, with Fender's Sonic, Metallic and Sapphire Blue finishes, Gibson's Faded Pelham Blue and Blueberry Burst, and Ernie Ball Music Man's Tahoe or Toluca Lake Blue. The color blue will continue to be in demand into 2021 and beyond. Even drum manufacturers are feeling the blues with brands like Ludwig and Gretsch embracing azure blue, and TAMA swirling shells in Phantasm Oyster. On the horizon, look for greens as well—like DW's Sea Glass drums—plus, emerald, forest, seafoam, olive, neon and more from other brands, big and small.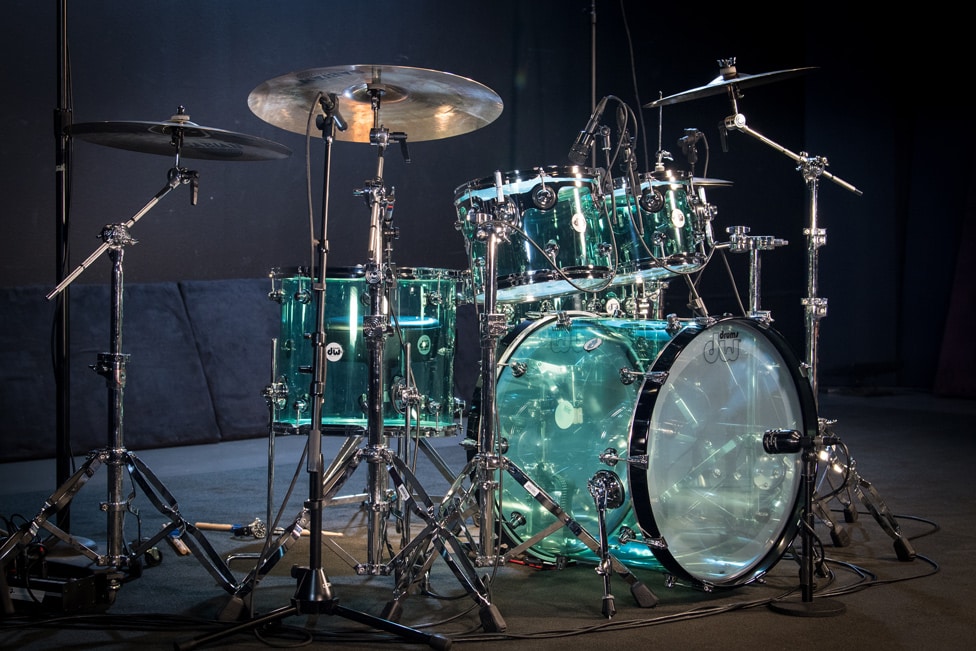 Pictured: DW Acrylic Sea Glass Acrylic Drum Kit 
2. Get Ready to Gig
We know it will be many more months until performers can safely get out and play for live audiences again. Musicians eager to get back out and gig will look to live-sound solutions that offer grab-and-go portability. As soon as it's safe, compact gear, like portable loudspeakers and PAs, will be key to allowing musicians to get out to play wherever the gig occurs.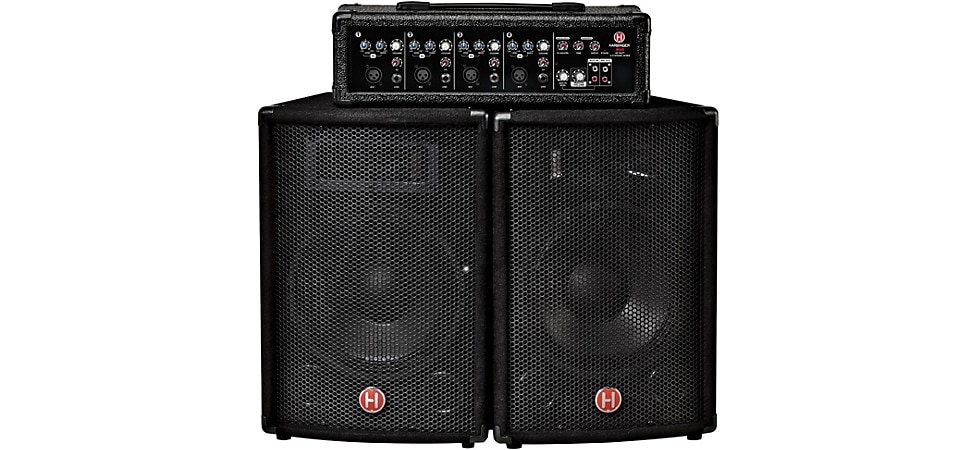 Pictured: Harbinger M60 Portable PA System 
Later in the year (post-vaccine), we will see increased focus on road-worthy guitars, keys, drums and cymbals when live music clubs start to open back up and shows and tours return. We know that music venues have struggled through the pandemic, and we look forward to seeing them reopen as we expect live music to explode. Musicians have been cocooning and creating music at home and we're all excited to see, hear and experience their creations live as bands and solo artists emerge in a post-COVID music renaissance.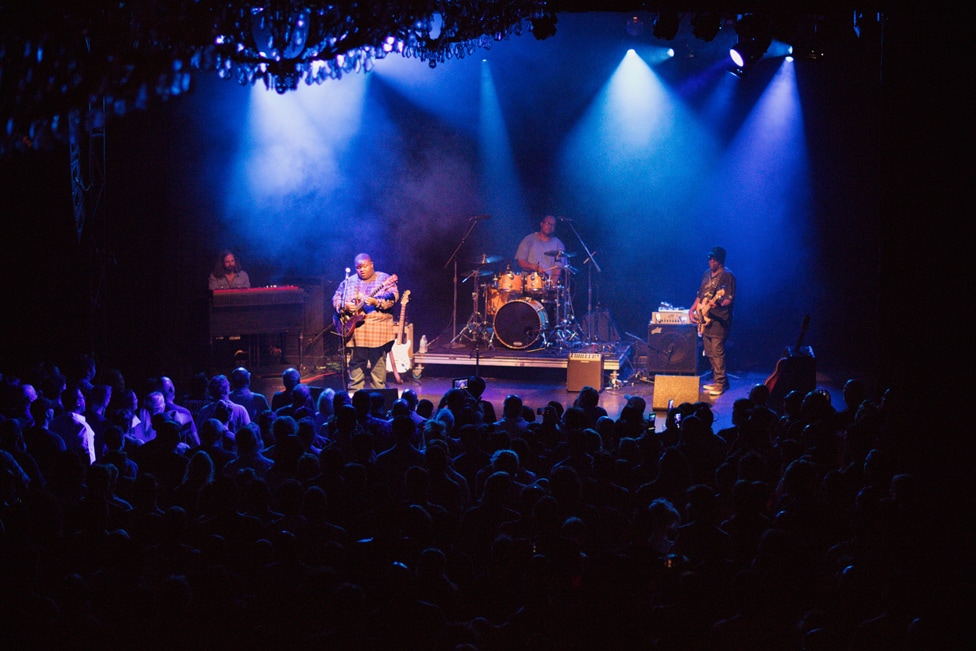 Pictured: Christone "Kingfish" Ingram at the El Rey Theatre 
1. Keep the Music Going
Schools and education programs have weathered nearly a year with distance learning and COVID restrictions, and the spring season ahead shows no relief. If vaccines and innovation bring us back into schools and learning programs by fall 2021, an effort to engage and inspire more kids to get involved in music will be needed.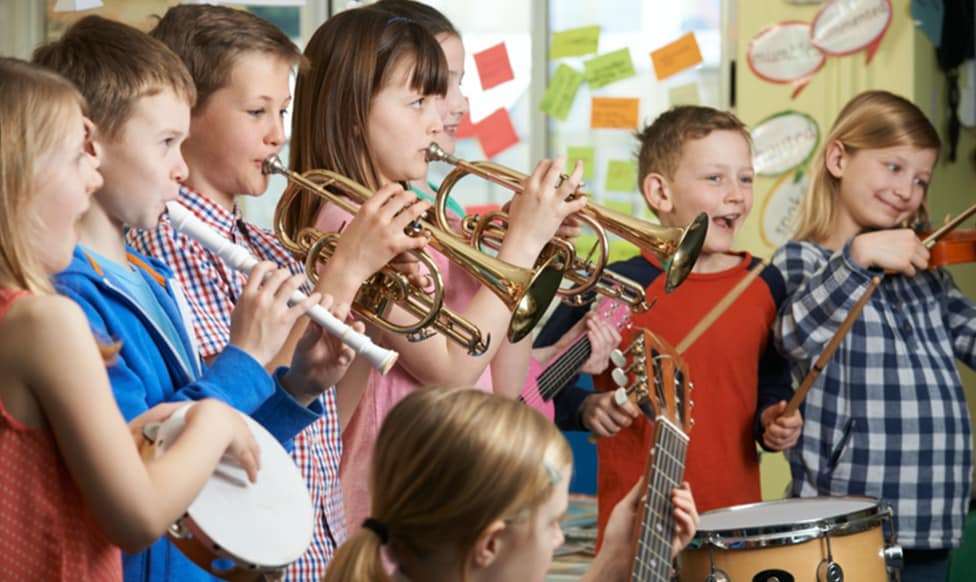 Music enriches our lives, and research has shown that there are many social, academic and health benefits from learning an instrument. Getting musical gear of all types into the hands of third and fourth graders is vital to inspiring them to play on their own or join a musical ensemble—jazz or rock band, orchestra, marching band, choir and more. If too few young musicians join music programs, we will see dwindling numbers in each subsequent year, all the way through college.
A lack of students and learners will have damaging effects on the future of music education and music in general. So, while this isn't a gear-based 2021 trend, it is a music-based plea. We must find ways to support music wherever possible, with exposure to instruments and gear inspiring the thrill and joy of playing—alone or together. Without solid music education, we face a future devoid of new musicians and new music.