Christone "Kingfish" Ingram might be performing a song called "Outside This Town" to a sold-out theater in Los Angeles, but his native home of Clarksdale, Mississippi is present in every note.
The 19-year-old artist has been widely recognized as a torch-bearer of the Delta Blues and his budding list of heavy-hitting collaborations with the likes of Buddy Guy and Fender Guitars are introducing him to a steadily growing audience around the world. Though rooted in tradition, Kingfish is a new voice destined to push the boundaries of the art-form. We sat down with him and talked guitars, growing up with music, and what it means to be playing the blues today.
"You can take tradition and make it your own if you study the craft and those who came before you. Once you get that down, you can take from that—and elements of every other genre—and put it together and see what you come out with."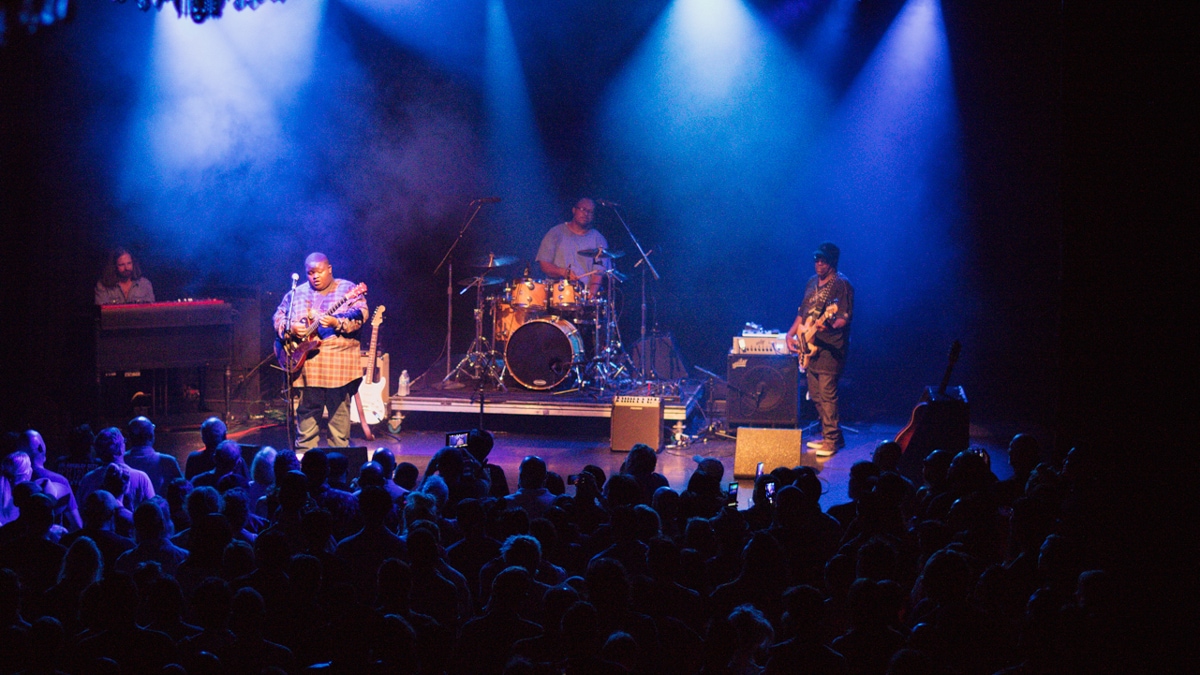 Kingfish has two of his favorite electric guitars on tour with him— the Fender Vintera '60s Stratocaster Modified Electric in Olympic White, and a modified Tele-Paul. His constantly-changing pedalboard consists of a Dunlop Mini Cry Baby Wah with a Vertex Dynamic Distortion and a Way Huge Aqua-Puss Mini. Everything goes through his Peavey Delta Blues 210.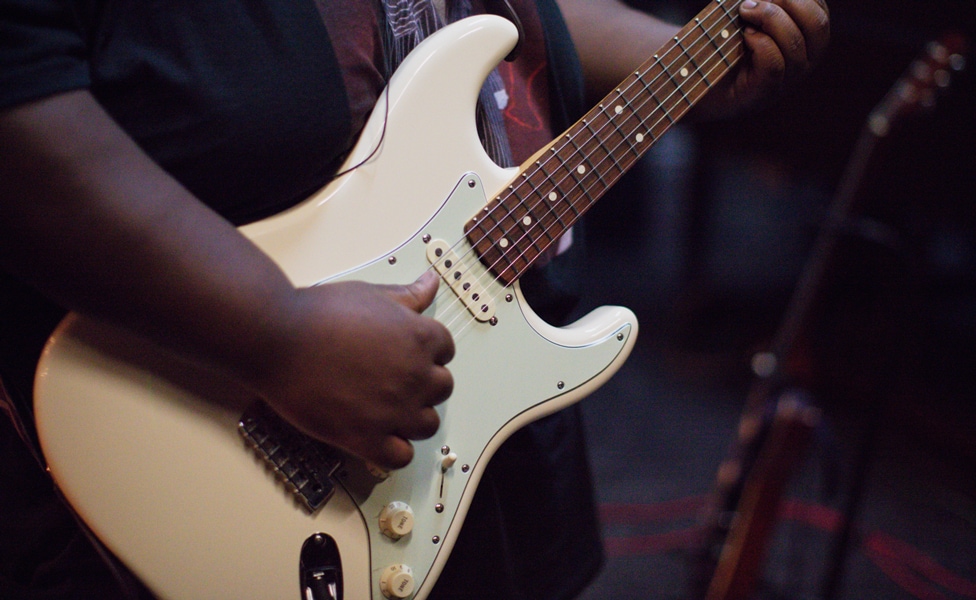 Keep up with Kingfish at christonekingfishingram.com.