The drum hall at NAMM is like nowhere else on the planet. It's a booming cavern of new tools and tech, and you'll definitely catch some of your favorite drummers there trying out the latest gear. Among the thousands of kits, sticks, and cymbals, these noteworthy new items captured the beat of our hearts.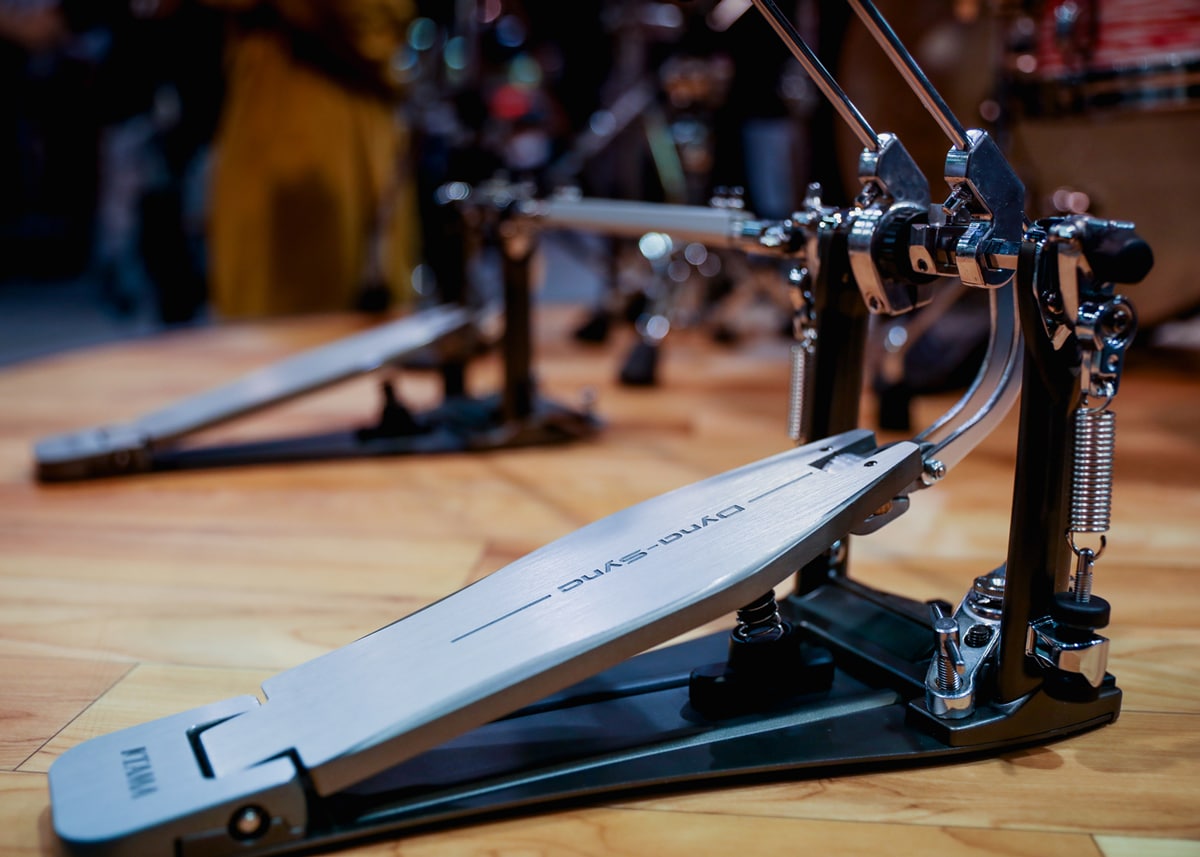 TAMA

2019 is going to be a big year for TAMA - between the introduction of their new Dyna-Sync Series Bass Drum direct drive pedals, TAMA STARPHONIC Copper Snare Drum and an expanded STAR lineup. However, the standout piece at their booth (and buzz of drummers and spectators stopping by) was the TAMA Starclassic Walnut/Birch shell pack. This kit is the ultimate chameleon, transitioning seamlessly from a recording studio to a live setting, and delivering consistent tone that is simultaneously modern and punchy with warm, vintage feel. Throw on the new Phantasm Oyster lacquer and you have looks to match the beautiful sound.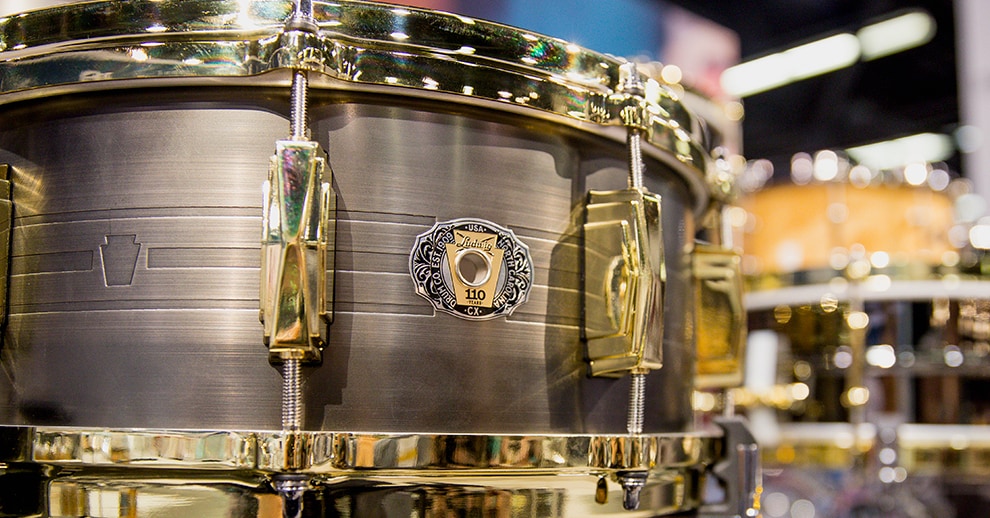 Ludwig

Celebrating their 110th birthday, Ludwig reached back through their legacy to reintroduce classic designs and looks for the modern player. The new 2019 lineup includes an impressive selection of 110th anniversary snares, vintage-inspired, limited edition Legacy Mahogany Van Buren and Diamond Flash Inlay shell packs, new finishes for the NeuSonic line, new Avocado Strata, White Strata, Burgundy Mist and Copper Rose Mist wraps, snappy Jazz Fest mahogany snares and powerful Super Series snares.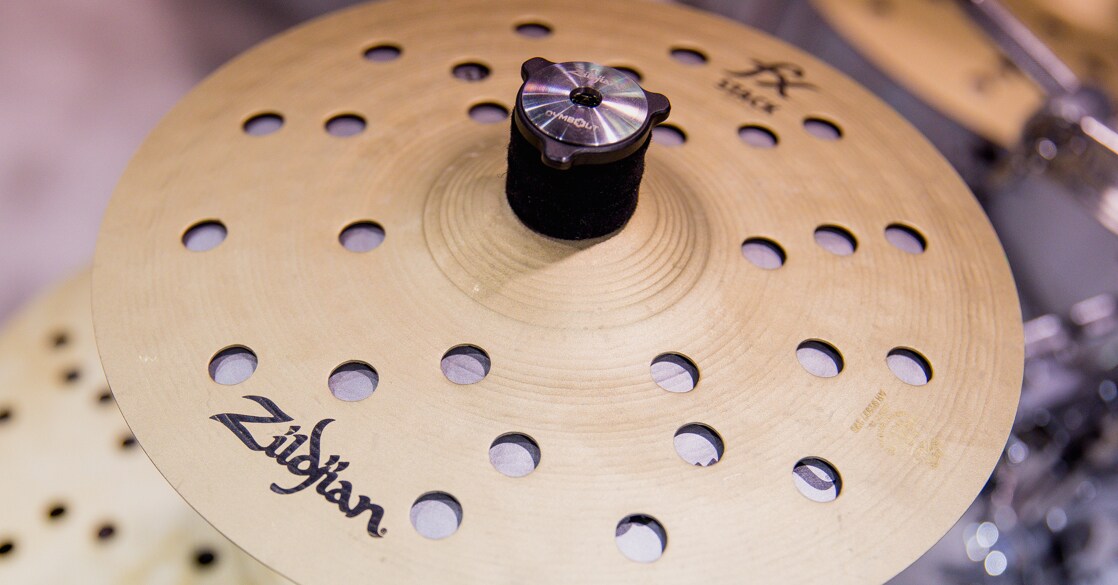 Zildjian

The Zildjian booth had people lining up to test and hear the new Zildjian K Cluster Crashes, as well as the full range of Zildjian FX Stacks. The K Cluster crashes are essentially a K Sweet crash with a special hammering pattern that adds a trashier, dirtier sound with a faster decay. With the popularity of cymbal stacks growing in recent years, Zildjian has developed a new line of FX Stacks - each made up of a top cymbal constructed from the same alloy as their Low Volume cymbals, featuring a unique hole pattern stacked on top of a cold-rolled steel bottom. The result is a bright, cutting-fast accent that can be quickly added to any setup thanks to the included Cymbolt Mount.


SABIAN

SABIAN's latest is an expansion of their go-to SABIAN AAX Series, including all-new crashes, rides and hi-hats. These cymbals are completely redesigned with different weights, bells and finishes, so drummers can focus on finding a combination to suit their own style. SABIAN is known for hand-hammering their cymbals still to this day - one of the highlights of their booth was watching a cymbal smith hammering out a cymbal right there in person.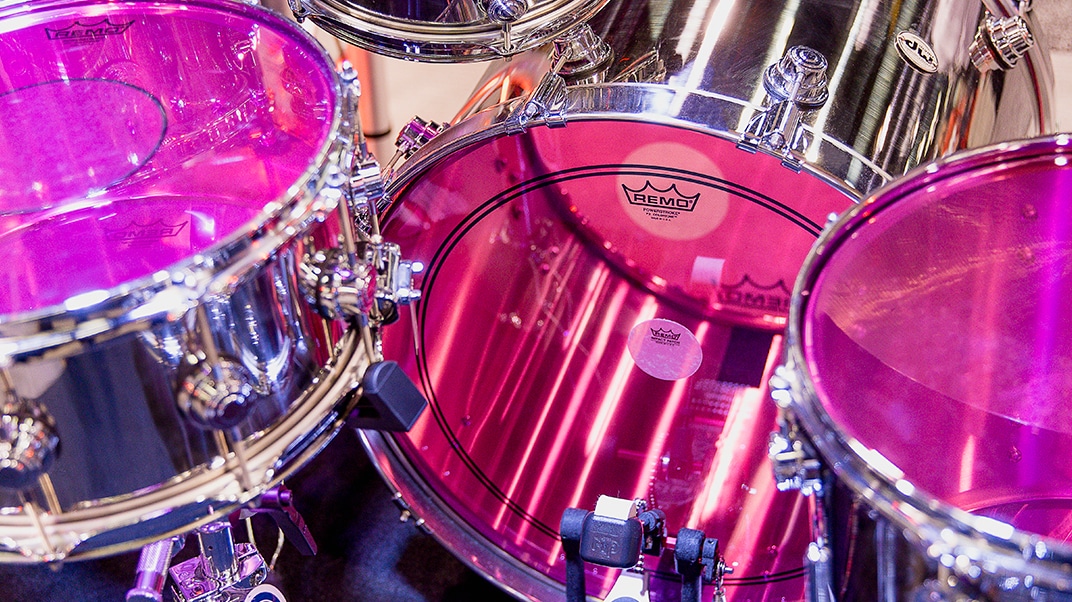 REMO

Who could miss an entire kit covered in purple drum heads?! Remo added to their popular Colortone collection this year with the Remo Powerstroke Colortone Purple Drum Heads, including the Powerstroke P3 Resonant Bass Drum Head, Powerstroke P3 Purple Bass Drum Head, 77 and Emperor. The Powerstroke line features Skyndeep Imaging Technology for stunning visual appeal with powerful projection, tone and durability. We watched many a drummer stop by to snag a picture with their vibrant floor display.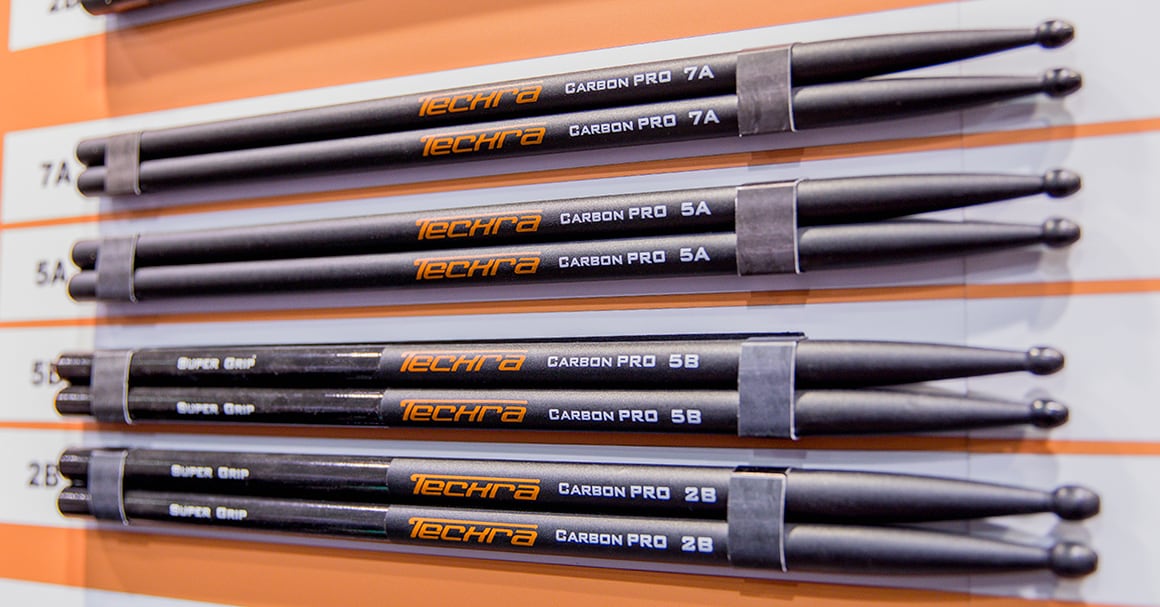 Drum Sticks

Drum stick manufacturers also had their best on display for 2019 - Vic Firth introduced their American Concept Freestyle Series drum sticks, drawing inspiration from freestyle longboard skateboarders. These sticks feature a massive 17" length and a longer, more exaggerated taper, allowing drummers to get a different response and feel depending on where they hold the stick. Vater had their Classics Series drum sticks on display. These sticks are a throw back to the specs of Vater's original designs, including different tapers, slightly altered tips and different grip diameters. Meinl is also getting into the stick, mallet and brush game with a complete lineup of popular drum stick sizes and unique brush designs. One of the coolest sticks at NAMM though is the TECHRA Carbon Fiber drum sticks. They're lightweight and highly durable, lasting about four times as long as standard hickory drum sticks. This is big news for drummers looking to save a little money.

These are just a few of the amazing new pieces for drummers spotted at NAMM Show 2019 - you can see it all for yourself at www.guitarcenter.com/NAMM.