Gibson is responsible for some of the most dynamic and exciting electric guitar tones of all time. Much of that magic comes from the pickups. With a little help from our friends at Gibson, Jared Brandon (pickups product manager) and Jason Davidson (director of product development and Gibson archives curator), we dug into what makes each of their pickups unique. 
Gibson essentially makes two types of pickups—single coil and humbucker—but within those categories, there are countless variations. That can make shopping for a new Gibson guitar confusing and searching for a set of Gibson pickups to install on your own instrument overwhelming. This guide aims to clarify the process and cut through the jargon. If you're perplexed about PAF pickups and P-90s, unsure about alnico magnets, bobbins and the like, you're in the right place.
Ultimately, a guitar pickup consists of just a few components—wire, magnets, pole pieces and a plastic bobbin that holds it all together. Adjust any of these variables and you'll change the sound. For example, winding more wire around the bobbin increases the output but decreases treble. With fewer wraps of wire, the output decreases but increases treble. The strength of the magnet matters, too. Gibson predominantly uses alnico magnets in its pickups, made with a blend of aluminum, nickel and cobalt. Alnico II is synonymous with '50-style pickups for a vintage voicing. Alnico V is stronger, imparting a more powerful tone. Alnico III is the weakest; you'll hear enhanced treble for a piano-like sound.
For the purposes of this article, we won't dive too deep into electronics. Rest assured, there's plenty of information on the internet if you want to get lost in ohm readings, polarities and more. At times, pickup design is sort of like alchemy—full of superstitions and suppositions. Fortunately, Gibson is well versed in the field and offers a gold standard of great tones.
Single-Coil Pickups: The P-90
In a single-coil pickup, a single bobbin is wrapped with coiled copper wire. Gibson engineer Walter Fuller design such a pickup in 1946. The P-90 first appeared on ES hollowbody models, and in 1952 on the inaugural Les Paul. It's a versatile pickup—jazz greats like Kenny Burrell, Jim Hall and Howard Roberts coaxed warm, smoky tones out of theirs; on "Honey Don't," Carl Perkins highlighted the snap and snarl; with "Mississippi Queen," Leslie West proved that P-90s can pack a wallop; and Billie Joe Armstrong goes full punk with his P-90-equipped Les Paul Junior on American Idiot. Made with Alnico V magnets, these pickups can cut through any mix.
Soapbar vs. Dog Ear
Buy a P-90 from Gibson, and they come "soapbar"-style—the pickup cover resembles a bar of soap. Soapbars are height-adjustable and are made for guitars with pickup routes. "Dog ear"-style P-90 pickups screw directly into the guitar's top. Regardless of the mounting style, they are the same internally.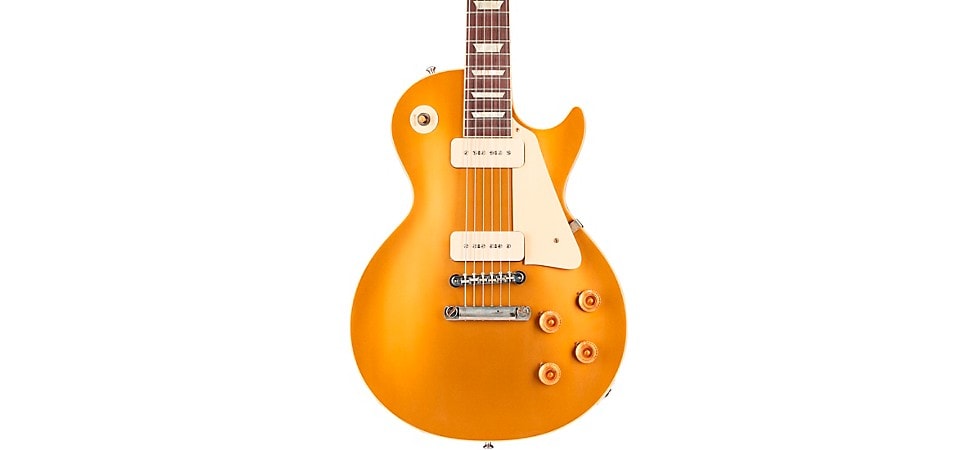 Pictured: Gibson 1956 Les Paul Goldtop Reissue VOS
You can find P-90s on various Les Paul Models: Standard '50s P-90, '56 Goldtop Reissue, 1968 Standard Goldtop Reissue, plus all variations of the Junior and Special (including Custom Shop models).
Humbucker Pickups
Gibson launched a revolution in 1957, with the introduction of the humbucker. Designed by Seth Lover, this pickup "bucked" extraneous hum by using two coils with opposite magnetic polarities, producing a fatter, warmer tone than the P-90, but with less grit. Protective of the invention, Gibson affixed "Patent Applied For" stickers to dissuade others from copying its design. Though the patent was actually granted in 1959, Gibson continued using the stickers through 1962. PAF pickups made during that brief timespan command astronomical prices on the vintage market, due largely to the glorious tones Billy Gibbons, Joe Perry, Jimmy Page, Slash and others have produced with them. Gibson now offers several variations of humbuckers to capture that "holy grail" sound.
BurstBucker Type 1, 2 and 3
The earliest PAF humbuckers were wound on machines that were far from precise—no two are exactly alike. BurstBucker Types 1, 2 and 3 maintain that irregularity with unbalanced coils. Each receives a different number of winds. Type 1 is underwound with lower output, Type 3 is overwound and hot, and Type 2 sits in the middle. Gibson used a variety of magnets on original PAFs; these BurstBuckers incorporate Alnico II magnets for a smoother, warmer overall sound. In Gibson guitars, they're wax-potted to reduce feedback. Purchased separately, they are un-potted.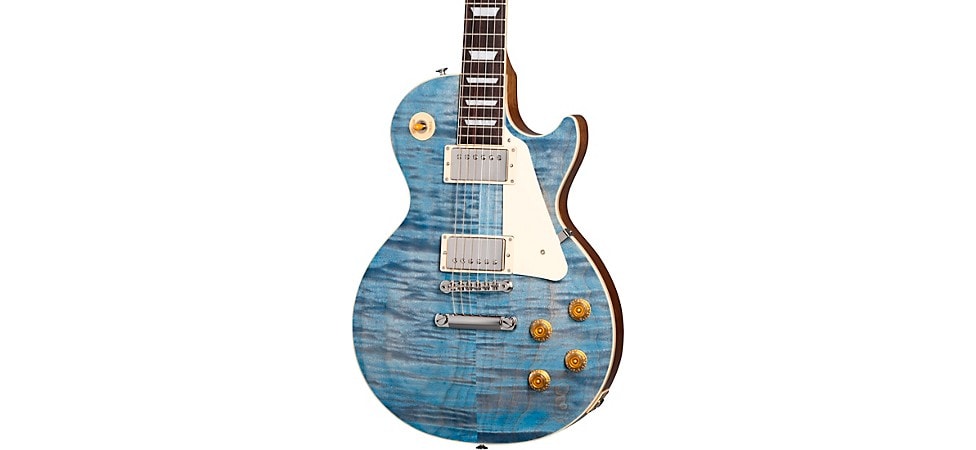 Pictured: Gibson Les Paul Standard '50s
BurstBucker Type 1 and 2 can be found on the Les Paul Standard '50s and Slash Les Paul Standard. Types 2 and 3 are on the Epiphone's 1959 Les Paul Standard Outfit.
61R and 61T
In the early '60s, Gibson began incorporating stronger Alnico V magnets on its humbuckers. The 61R/T set uses these for great effect. They have added power, top end and bite.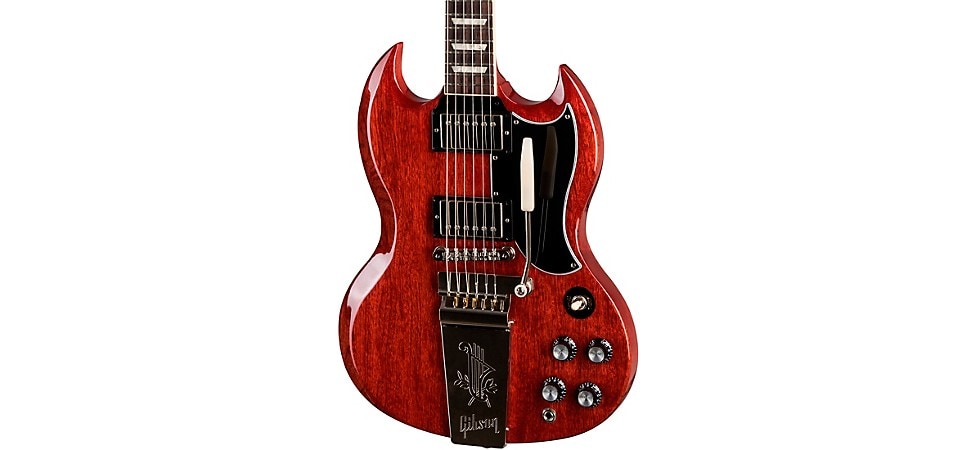 Pictured: Gibson SG Standard '61 Maestro Vibrola
The 61R and 61T are available on the Les Paul Standard '60s, Les Paul Classic, and all three versions of the SG Standard '61 (Stop Bar, Maestro Vibrola and Sideways Vibrola).
BurstBucker Pro
BurstBucker Pro pickups have a fatter, meatier tone—think PAF with an edge. Harmonically complex, the highs are sweet at lower volumes and searing as you increase your amp gain. The Pro is perfect for players who need more versatility in their sound; Alnico V magnets give these pickups extra attitude to fit in more modern contexts.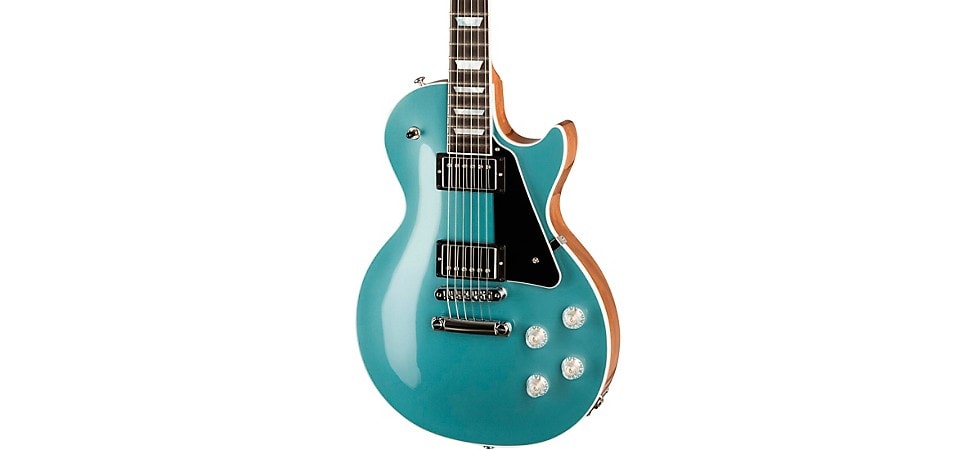 BurstBucker Pro humbuckers are available on the Les Paul Modern and SG Modern.
490T & 490R
Players in the arena rock scene had more tones at their disposal when Gibson brought coil splitting to its guitars. Activated by a push/pull circuit, coil splitting sends a single coil of the humbucker into the amp. It's an effective way to differentiate the rhythm and lead sounds on your songs. One note: Coil splitting only works on pickups with 4-conductor wire. While a guitar may feature these pickups, it doesn't necessarily mean that it's setup for coil splitting.
The 490T (Treble) and 490R (Rhythm) are great examples of versatile coil splitting humbuckers. You'll hear vintage PAF tones with an increase in upper midrange response; engage the split for classic single-coil quack.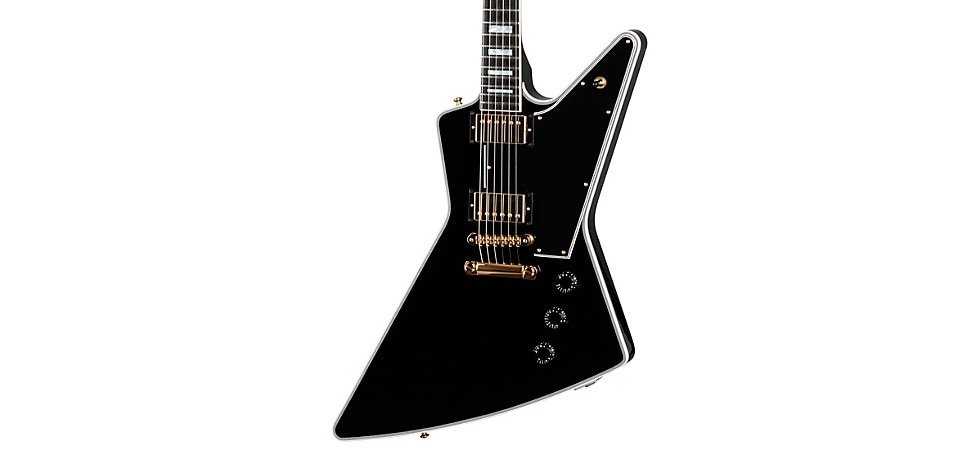 Pictured: Gibson Custom Explorer Custom
These 490 pickups can be found on the SG Standard, SG Tribute, Custom Shop SG Custom 2-Pickup and the Explorer Custom, which employs a 490R in the neck position.
498T Humbucker
Hard rock and metal players will gravitate towards the 498T bridge pickup. Hotter than the 490T, this humbucker has additional matched windings on each coil for more crunch and sustain. If you're a fan of overdriven amp tones, the 498T can push tubes to their breaking point for powerful leads and thick rhythms. It has 4-conductor wiring, so it can be used for series, parallel and split-coil operation.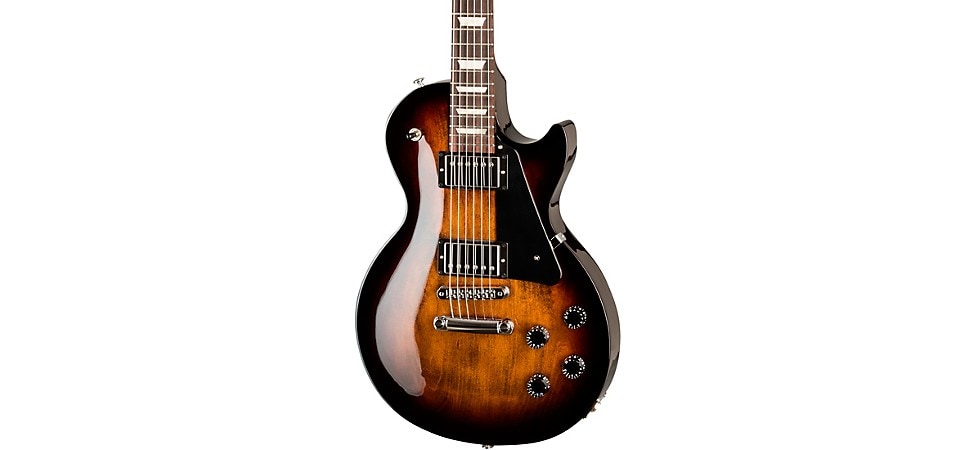 Pictured: Gibson Les Paul Studio
The 498T is available on the Les Paul Studio, Custom Shop Les Paul Custom and Custom Shop Explorer Custom.
Mini Humbucker
In 1969, Gibson released the Les Paul Deluxe, loaded with Seth Lover's latest creation: the mini humbucker. The pickup's smaller bobbin held fewer windings of wire; as a result, the tone is brighter than a PAF. Guitarist Jeff Carlisli used mini humbuckers to solo on "Hold on Loosely" and "Caught Up in You" with .38 Special; half of Thin Lizzy's dual guitar sound came from Scott Gorham's mini humbucker-equipped Les Paul. Gibson's mini humbucker is an authentic replica with Alnico II magnets for a focused output. To cop Johnny Winter's massive slide tone, the Mini humbuckers on the Firebird are Alnico V.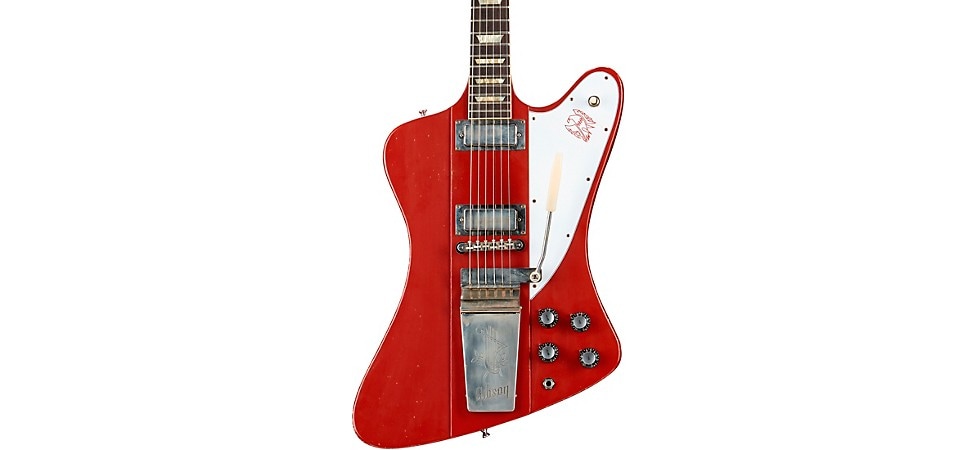 Pictured: Gibson Custom Murphy Lab 1963 Firebird V
Alnico II mini humbuckers are available on the Les Paul '70s Deluxe.
Alnico V mini humbuckers are available on the Firebird models.
Custombuckers: The Crème de la Crème
Custombuckers represent Gibson's ultimate take on PAF humbuckers. They're built to late '50s specs with Alnico III magnets and unequal turns of wire in each coil for added bite. They have a sweet and airy sound when played clean. Back off the treble to capture Eric Clapton's famed "woman-tone," heard on Cream's "Sunshine of Your Love" and "White Room." Or, go all out with a fierce, midrange growl. Custombuckers can do it all.
Pictured: Gibson Murphy Lab 1961 ES-335 Reissue Ultra Light Aged
Custombuckers are only available on Gibson Custom Shop instruments like the 1964 SG Standard, 1959, 1961 and 1964 ES-335 reissues, Les Paul Special Double Cut, 1964 Trini Lopez Standard and others.
Conclusion
We hope this guide shed some light on the myriad pickups made by Gibson. Remember—sound is subjective, so let your ears guide you. If you need extra guidance in picking out a Gibson guitar, or want Gibson pickups installed in your own, our associates and trained techs are here to help. That leaves you with the fun part: exploring the sound of your new genuine Gibson pickups.