Announced to great fanfare at Winter NAMM 2020, LUNA is Universal Audio's new recording platform designed to be used exclusively with their Thunderbolt audio interfaces. To learn more about LUNA we chatted with Lev Perry, Universal Audio's Director of Product Management.
What is LUNA? How is it different from other recording software, such as Pro Tools, Logic or Ableton?
LUNA is a fully-featured Recording System that transforms a UA Thunderbolt Audio Interface into the most inspiring, analog sounding recording & production platform available - and what's more LUNA will come for free with your Arrow or Apollo Thunderbolt interface!
LUNA offers unlimited audio, MIDI, instrument and bus tracks. It features built-in LUNA Instruments, the sound of analog tape and Neve console summing — everything you need to make your tracks come to life quickly & sound like a record. With a simple and efficient single window workflow, class-leading editing and audio warp features, it's perfect to start your recording journey with and it will grow with your productions.
It's different to other production environments that you may have seen before because the Apollo interface is deeply integrated into LUNA. The integration offers low latency DSP tracking, session recall of all of your input settings, levels, preamp control and headphone mixes. Onboard world-class DSP processing on the interfaces lets you shape your sound whether it be via a vintage mic preamp, crafting the perfect vocal chain using Auto-Tune in real-time or playing through a guitar amp emulation. No other DAW lets you work so creatively with UAD processing. Simply put, LUNA lets you get to the music more quickly, and it also sounds better.
Need help choosing the best Universal Audio interface to use with LUNA? Check out our comprehensive overview!
What is the benefit of having a full UA setup (Interface + LUNA) as opposed to a hardware/software setup that may involve multiple manufacturers?
By using a UA Thunderbolt interface with LUNA, you gain the benefits of a hardware-based DSP recording system. Apollo + LUNA offers the lowest possible latency for tracking with Unison and UAD plug-ins, and feels more immediate, musical, and inspiring.
UAD plug-ins are world-renowned for sounding just like the vintage hardware they emulate, so it's an intensely capable recording system when you have best-in-class sound quality coupled with the ease-of-use of the LUNA application. The integration makes it so much easier and you never have to leave your LUNA session to set things up, it's just right in front of you, from mic inputs to monitor loudspeaker control and headphone mixes.
By the time you add the authentic sound of 2" Analog Tape and Neve Console Summing via LUNA Extensions, LUNA lets you craft your music all the way to completion and it can sound just like your favorite records, brimming with character and analog tone.
Note, the Studer A800 Tape and Neve Console Summing LUNA Extensions are optional extras, and will be available as in-app purchases. LUNA includes Oxide Tape to give you that analog tone right out of the box, and users who already own the UAD Studer A800 plug-in will receive the LUNA Extension for free!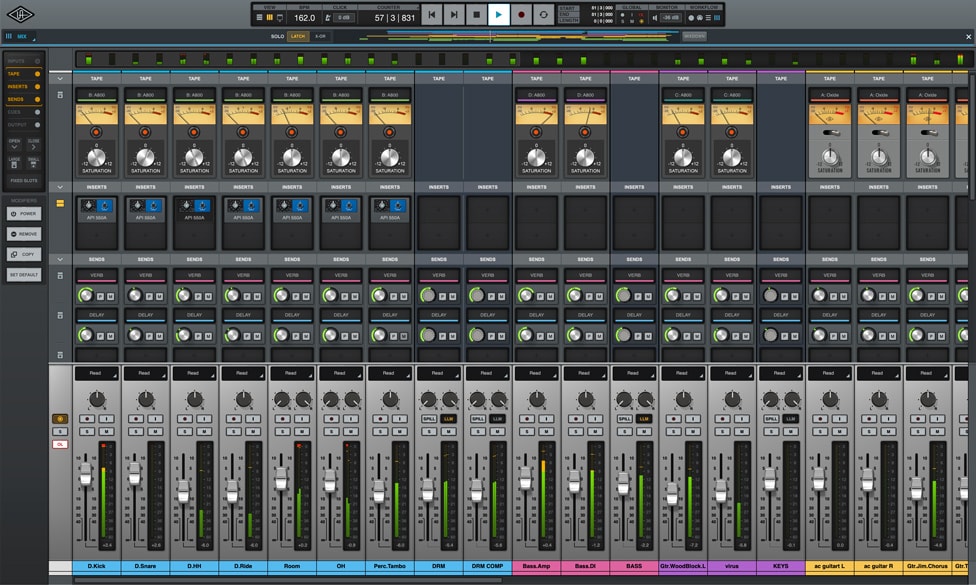 Which instruments are included with LUNA?
LUNA includes a free instrument called Shape — which uses a blend of synthesis and sampling technology developed by UA to provide a musical toolkit, or sonic arsenal with everything you need to build up programmed tracks quickly.
Shape includes a great sounding version of our Ravel piano, which loads up by default, but you can quickly access a curated library of record-quality sounds provided by both Universal Audio and industry partners such as Spitfire Audio, Orange Tree Samples and Loops de la Creme.
You have acoustic & electric drum kits, basses, synths, vintage keyboards and orchestral sections.  The two Shape effects processors provide your choice of FX such as reverb and distortion, or rotary speaker and delay to craft your sonic landscape directly in the instrument. There are loads of presets included and the sounds are selected very much for quality over quantity, so you won't be searching very long for a usable sound!
It has a four-part engine with built-in UA-developed FX, and you can send each of the 4 parts to both FX independently. It's also very easy to build keysplits and compose using a variety of sounds scattered across your keyboard controller. This makes it super easy to lay down drum parts, basslines and key beds from one instrument without having to jump around loading stacks of underwhelming software instruments!
LUNA also has a "QWERTY" based MIDI keyboard so you can audition sounds and compose directly from your computer keyboard without the need to lug around a larger physical MIDI controller.
Users will also be able to add two more instruments to LUNA on launch, both available as in-app purchases.
First is the authentic Moog Minimoog analog monosynth, capable of fat basses and creamy lead sounds. It's a classic for a reason and UA has made the most authentic model ever released!
Then you have Ravel, a perfectly recorded Steinway Model B grand piano with the most realistic tone and playing action of any software piano, it's beautifully elegant, authentic sounding and was recorded at the legendary Ocean Way Studios. So you have an amazing piano in a great room recorded by a wonderful engineer made the UA way!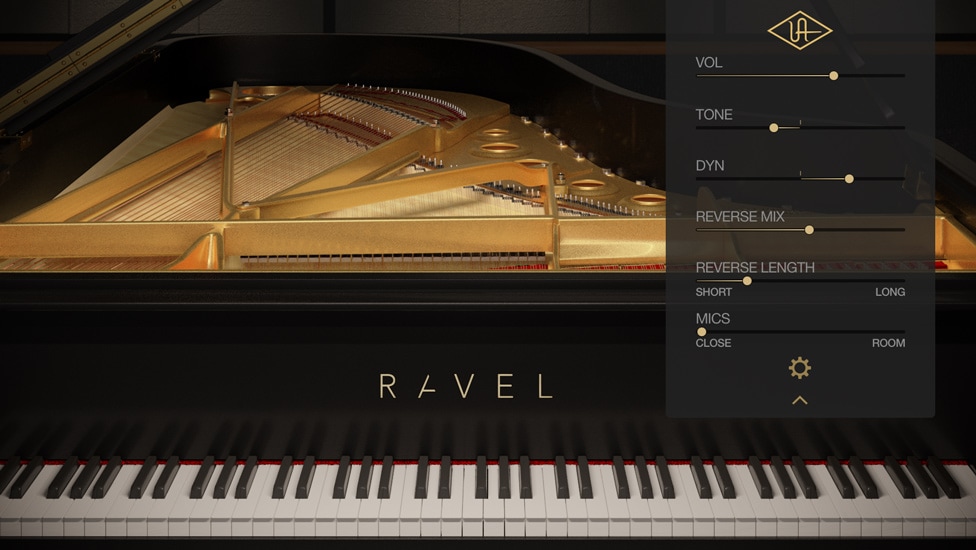 Can you host 3rd party plug-ins (instruments, effects) within LUNA?
LUNA will host Audio Unit effects and instruments, so you can run UAD plug-ins & LUNA processing alongside your favorite native 3rd party tools for mixing and composition!
Why would this recording system appeal to someone who isn't making music in the typical "rock band recording" sense?
If you record anything — vocal tracking, percussion or sampling records — LUNA will offer features you've not encountered elsewhere.
The ability to set-up and store your vocal chains in your session using Unison technology will really speed up busy rap vocal sessions, and it's super easy to set up a different vocal chain for main passes vs adlibs, or an Auto-Tuned hook, then you just bounce between ARM'ing tracks to recall those Apollo input chains. This lets you quickly maximize the power of something portable like the Apollo Twin X Duo or Quad.
If you're sampling and working with loops, the ability to use our "best-in-class" audio warping to manipulate the timing of your samples to conform to different tempos whilst sounding like you used analog tape varispeed will blow your mind. You can easily and quickly tune drum samples from the audio clips themselves using CLIP PITCH, or take old soul samples and speed them up/down whilst re-pitching for modern production styles.
LUNA has something for everyone, and it's just the beginning.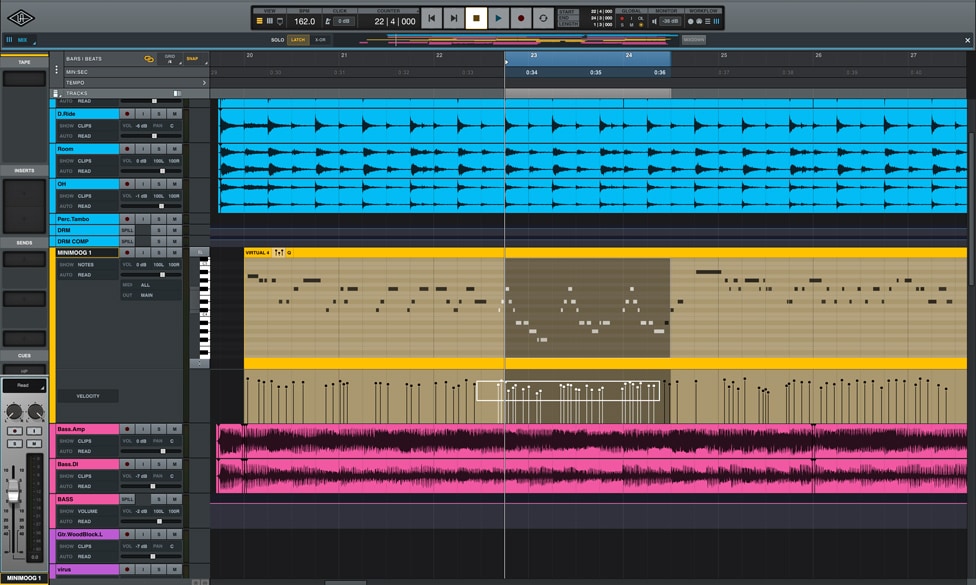 What will users experience as they use the complete UA/LUNA system?
LUNA sounds great, gives you the modern workflow of a fully-integrated recording system, and places creativity right at your fingertips whilst providing that "sounds like a record" x-factor.
Combined with our industry standard Thunderbolt interfaces (Mac-only on launch) and DSP-powered UAD plug-in library, you have access to everything you need to shape your sound and produce the recordings you always imagined.
Thanks, Lev!
Learn more about LUNA from Universal Audio.