In the 1950s, it was rare to open up a magazine and find a woman playing one of rock and roll's most coveted instruments. Thanks to pioneering guitarists like Mary Kaye, often referred to as the "First Lady of Rock and Roll," more women than ever are playing guitar, with artists like Nita Strauss and St. Vincent unveiling their signature models in recent years.
Nicknamed the "Mary Kaye Stratocaster" after being featured with Mary in a 1956 Fender promotional photo, the all-new, blonde Stratocaster with gold hardware remains one of the rarest Fender guitars you can find.
We recently acquired one of these Strats from blues guitarist Joe Bonamassa - a prized piece of his "Nerdville" collection he passed along to find its new home. "My obsession with blonde Strats started with Mary Kaye and Al Jardine of The Beach Boys," says Joe. "Classic never goes out of style - even after 63 years."
To celebrate Mary's legacy and Women's History Month, we invited guitarist Melanie Faye to the Vintage Room at Guitar Center Hollywood for the opportunity to play the Mary Kaye Stratocaster, as well as a 1967 Fender Telecaster - owned, modded and autographed by Mary Kaye herself.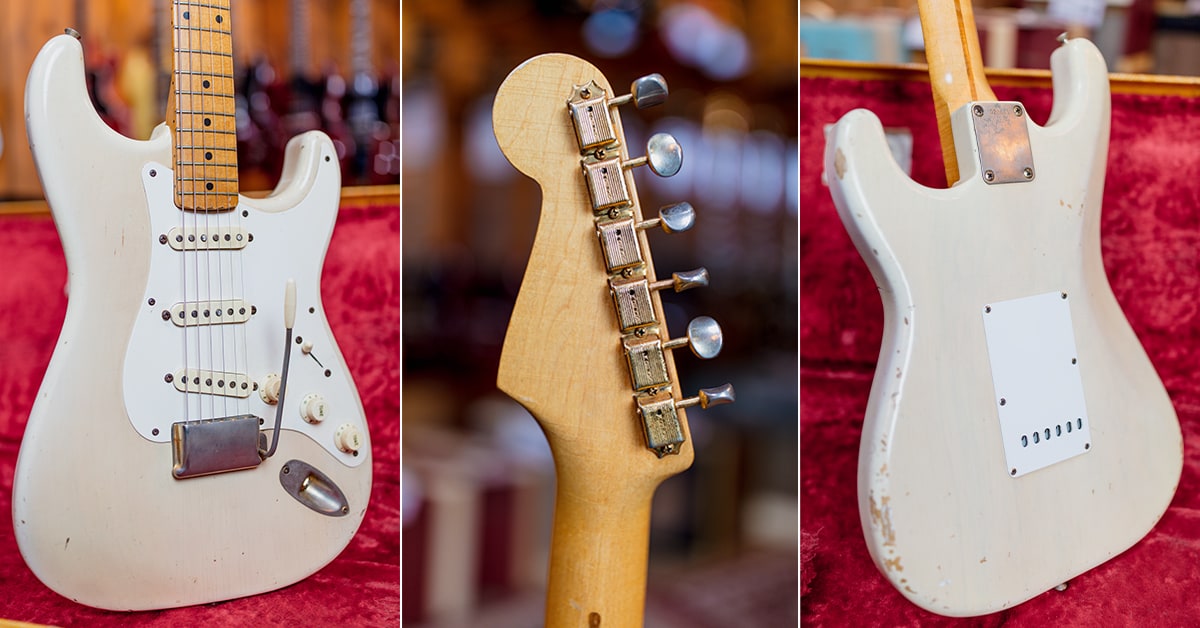 Fender Mary Kaye Stratocaster
Despite only being featured in a photo with the guitar once (Mary primarily played D'Angelico archtops), she became synonymous with the Strat and its unique custom features. Previously only available through a custom upcharge of $55 from Fender, the all-gold hardware came standard on the "Mary Kaye model," standing out from its Strat predecessors with a blonde ash body. "To find an original Mary Kaye Strat with gold hardware that wasn't added at a later date is pretty incredible," Guitar Center Vintage buyer Nick Conte explains, "Typically, you'll find blonde guitars that have had their nickel hardware swapped out for gold, but one thing people always overlook is the truss rod nut. That should always be gold, too, on an original, all-gold parts Fender."
Bonamassa acquired the Strat on consignment from the original owner who purchased it in the '50s. "In my seven years buying and selling vintage guitars at Guitar Center, it's the first one we've ever had," says Nick.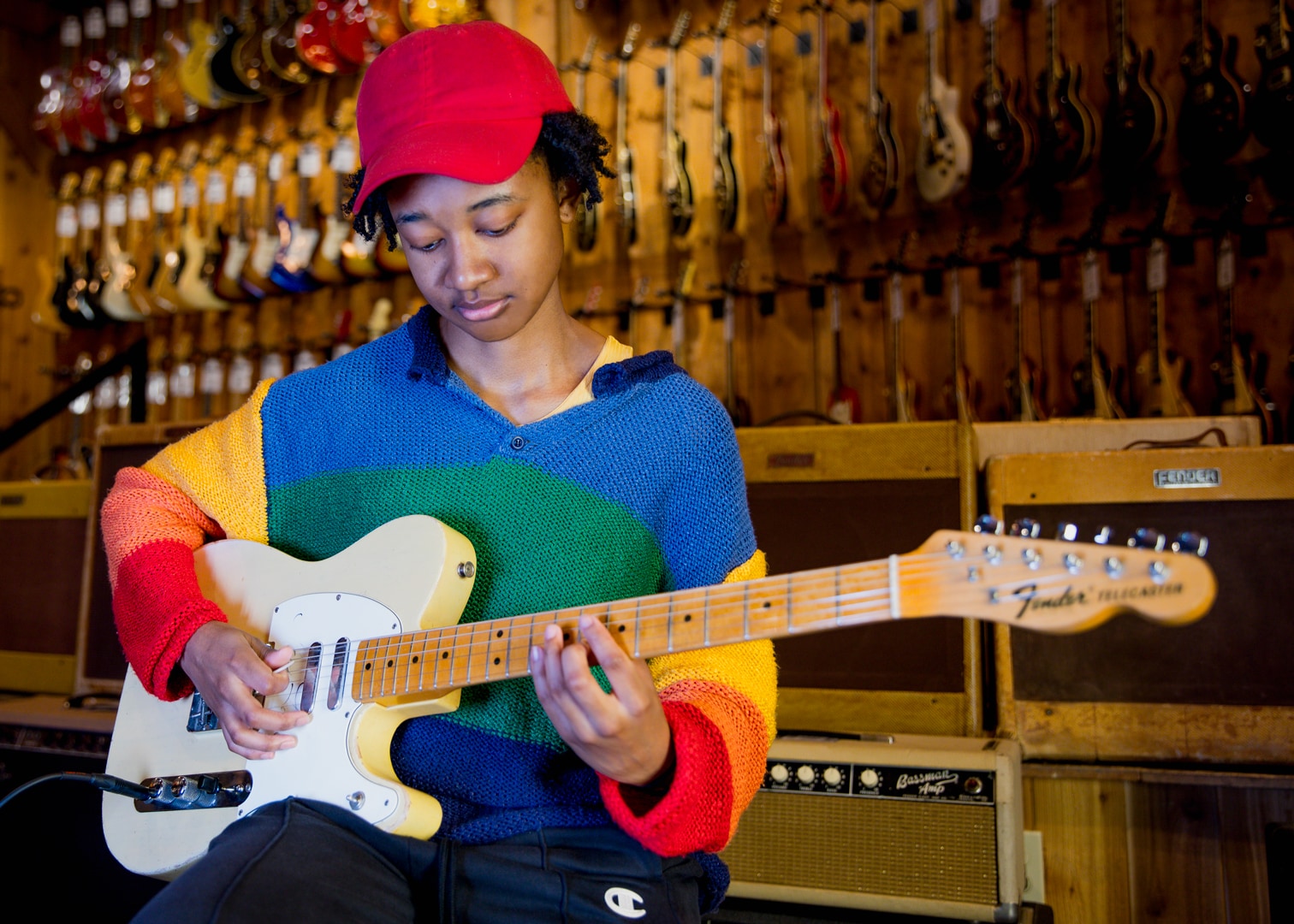 Fender Mary Kaye Telecaster
Also on display at our Hollywood location, you'll find a 1967 Telecaster which Mary owned and performed with regularly. The '67 Tele has a "maple cap" fretboard and was modded in the early '70s to include two lipstick pickups at the neck, wired to a 2-way switch that engaged the "middle" pickup, as well as a second ¼" output mounted into the control plate. "She loved playing this guitar, as it was easier and less cumbersome than the archtops she favored earlier in her career," says Eric Bradley, Artist Relations Manager at Guitar Center Hollywood. "The pickup modification is unique - the only one we've ever seen." Mary sold the guitar to a local Las Vegas shop in 1993 and Guitar Center Hollywood picked it up shortly after it made its way to Los Angeles. "I appreciate the straight-forward design and unique mods," says Melanie after playing it for the first time. "It's a really beautiful guitar and surprisingly effortless to play."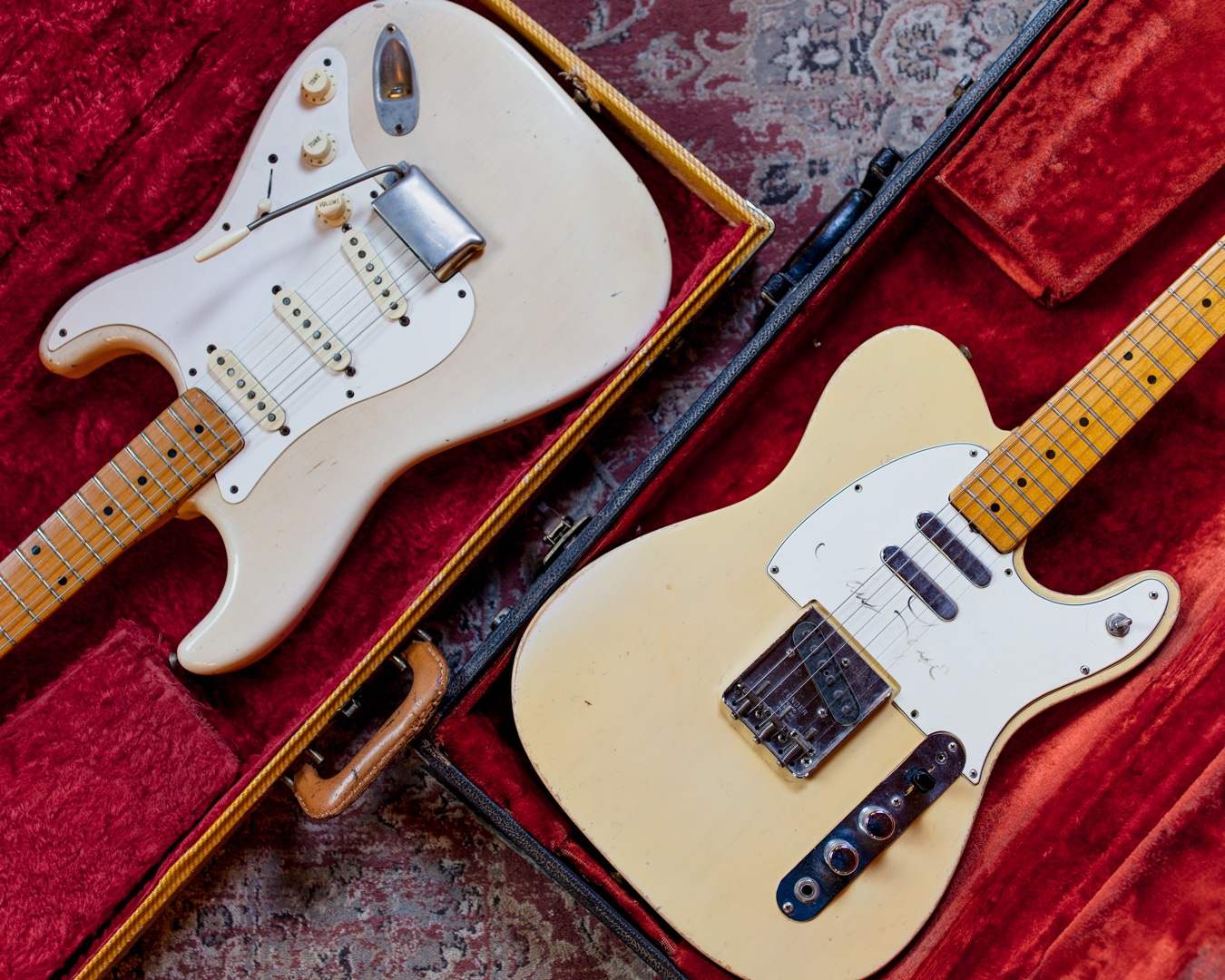 Mary Kaye: "Trail-Blazing" Through the "Boy's Club"
Mary's legacy continues in the unique company of only a handful of guitarists in history so closely linked to iconic Stratocasters. Her name's inseparable tie to the guitar continually drives new players to discover and be inspired by her story.
"I feel very grateful to have brave, trail-blazing women like Mary Kaye come before me to break boundaries," says Melanie. "Artists like her have either directly or indirectly inspired my journey - I might not be recognized as I am today if it weren't for them."
Bonamassa adds "Mary, like Sister Rosetta Tharpe, proved that in the 'boy's club' of the 1950s, she had the chops and musical prowess to stand on stage with anyone and rock."
Check out our selection of Vintage Gear.