Sharpen your drum skills with 2003 Drum-Off Champ, Eric Moore. Having played with Suicidal Tendencies, Eric is fresh off a week residency with Late Night With Seth Meyers house band and is currently playing in metal band Lillake. Dive into our latest series of 'Here's How' videos as Eric covers a range of topics including snare tone, ghost notes, chops, and how to play to a click track. To keep up with Eric follow him on Instagram and Twitter.
"In learning chops & playing you always want it to feel good. Don't always think I have to know this lick verbatim."
"You have to feel it - playing drums and being a musician, combine the two. Turn your drumming into instead of 'I'm just a drummer,' 'I'm a musician.'
"It's not a book theory. it's not a rudiment. It's all about the placement and how you play it."
"Stop being scared. You're always scared to tighten the snare drum. You want that pop? Take it up."
"Playing drums, you're the time-keeper. It is so important to be able to play and keep time and not lose the 1."
What's Eric Playing?
We're glad you asked.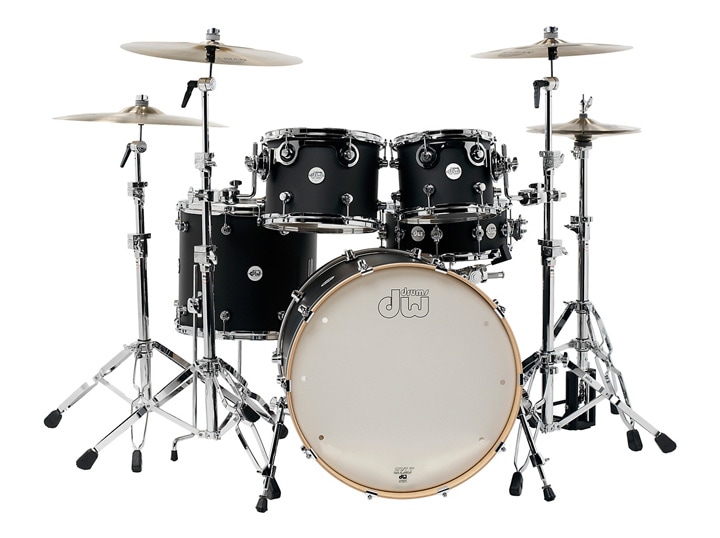 DW Design Series, Matte Black Finish
The DW Design Series carries on the brand's custom shop-inspired lineage at price point that was previously unheard of. In addition to new developments and established DW innovations, these drums feature North American maple shells with a wide tonal spectrum with attack, punch and warmth to spare
The 8-ply tom and kick shells were built with the latest construction technique from DW's shell shop, HVLT. This is not just any shell; it's made with VLT (Vertical Low Timbre) grain orientation with an outer horizontal ply (the H in HVLT) to offer more depth, body and tuning range than the competition. Design Series snares feature 10-ply HVX shells.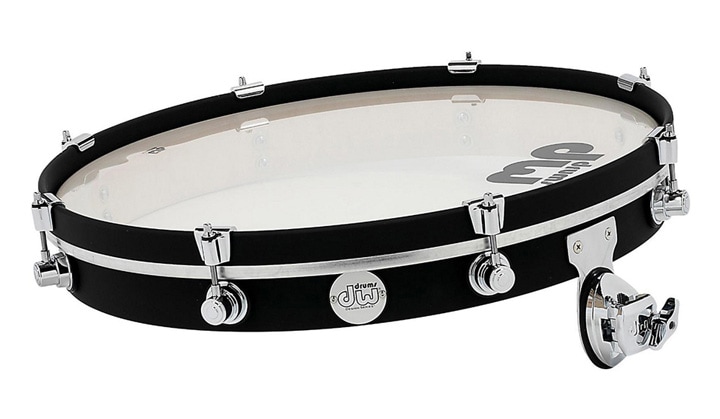 DW Design Series Pancake Drum
Crafted from North American maple, DW's Design Series™ "Pancake" Gong Drum was created with the help of Italian drummer Marco Iannetta to mimic the tonal characteristics of full-sized gong drums, yet they can pack up in seconds. 
Mounted from a single TB12 tom bracket and fitted with signature Design Series™ mini lugs, this single-headed, 20" diameter (2-1/2" depth) drum packs plenty of punch. And finished in matte black, this drum will blend right into a tight or broad setup.
DW 9000 Series Double Bass Drum Pedal
The flagship of the DW pedal line-up, the DW 9000 Double Pedal features multiple patented innovations such as a free-floating rotor-drive system, rotating swivel springs and infinitely adjustable cams allowing a more direct transfer of energy that optimizes the stroke for more power and precision. The speed and fluidity of 9000 series pedals is due to a multi-bearing system that reduces friction and improves feel.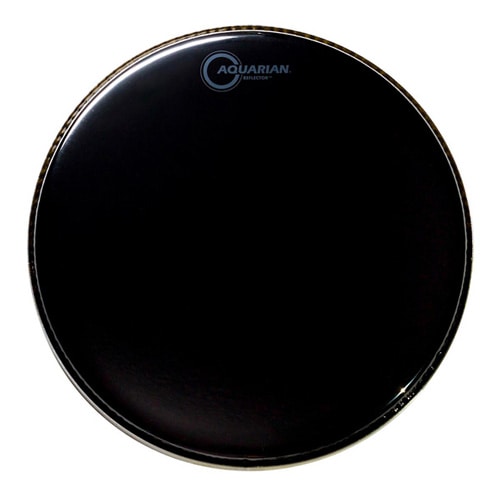 Aquarian Reflector Series Tom Drum Head 15 in.
The Reflector line of heads, inspired by drumming great Eric Moore, feature a new 2-Ply Hybrid Film combination that enhances the stick attack when played at higher volumes. These heads are meant to be played hard, fast and with passion. A new 17 mil Aquarian Hybrid film combination makes Reflector heads more articulate, deliberate and durable
The bottom ply of this drum head series uses Aquarian's special 10 mil black drum head film which is denser and brighter than their standard drum head material. The Reflector top layer uses Aquarian's Classic Clear 7 mil drum head film for warmth.
The result is a head that is warm and musical at low volumes, bright and more articulate when played hard. The unique 17 mil Reflector hybrid combination is what makes this head durable and deliberate.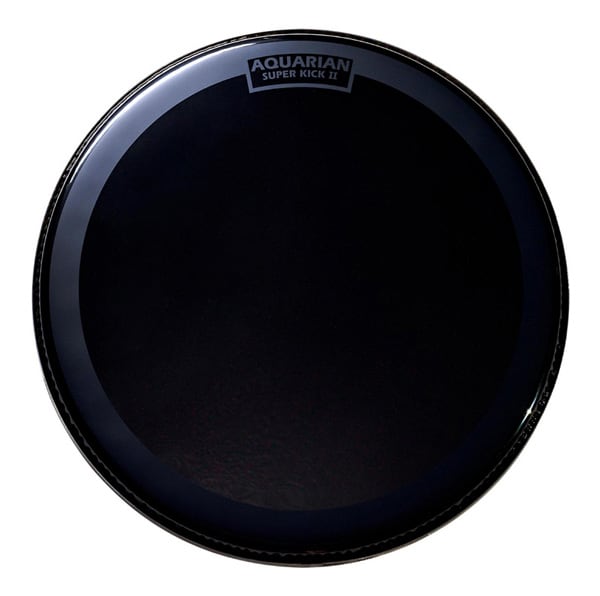 Aquarian Reflector™ Series Super Kick II Bass Drum Head 20 in.
The Reflector line of heads, inspired by drumming great Eric Moore, feature a new 2-Ply Hybrid Film combination makes for a punchy, durable bass drum head with plenty of attack. Aquarian's 2-ply Reflector Series Super Kick II has a 10 mil black bottom ply, and 7 mil clear top ply. (This is a slight variation from their standard Super Kick II Double Ply 7 Mil). It's more durable with more attack, and great for high velocity bass drum playing.