It was a story repeated across the United States by savvy Fender fans in the late 1970s and early '80s. In hushed, speakeasy-style transactions, players would ask "certain shops" about clones of some of Fender's most revered vintage instruments and be shown models from Japanese makers such as Tokai, Fernandes and Greco. It seemed as if everyone was talking about these "in-the-know" (wink-wink), retro-themed guitars and basses, and many guitarists who could not afford—or did not have access to—bona fide, high-quality vintage Fenders were all in on the clones.  
But Fender was far from unaware of the imitations and infiltration from across the seas.
In addition to the relatively small, illegitimate competition back home in the United States, Fender was losing some degree of market share in Japan to the affordable clones. In a deft move, Fender partnered with a Japanese wholesaler and a retailer to establish Fender Japan, Ltd. in March 1982. Made in Japan Fenders were initially manufactured by FujiGen (also known as FGN), and, later by Dyna Gakki.
Although Fender acquired full control of the Japanese business in 2015, the cross-pollination of ideas between the Japanese and American teams from 1982 to 2015 produced some innovative, limited-edition instruments, as well as basic design concepts that exist to this day.
In this exclusive interview, Fender Director of Product Management for Electric Guitars and Basses Allen Abbassi shares the story of Fender Japan, the difference between Made in Japan and Crafted in Japan models, his favorite Japanese releases, and how the partnership informed the design and manufacture of Fender's JV Modified, Aerodyne and Aerodyne Special Series instruments.
The Fender "Made in Japan" story dates to 1982. Can you give us some background on how that all got started?
Allen Abbassi: In the mid to late '70s, Fender was facing fierce competition from a number of Japanese-made guitar brands who were able to manufacture Fender replica guitars at very affordable prices. The quality of these import guitars was considered quite good. In order to compete with this influx of cheaper competition, Fender partnered with two Japanese distributors in 1982—Kanda Shokai and Yamano Music—to make authentic, Fender-branded instruments in Japan. Thus began the story of Fender "Made in Japan" guitars.
How does the Japanese market differ from other markets?
The average Japanese guitar consumer is very enlightened spec-wise, so they can be very discerning in their purchase decisions. The Fender market in Japan leans more toward our vintage-style instruments. You can see that reflected in Fender Japan's most popular offerings—the Traditional Series and the Hybrid Series. However, there are also a number of unique or left-of-center Fender offerings coming out of Japan each year. Those are almost always small-batch, limited runs.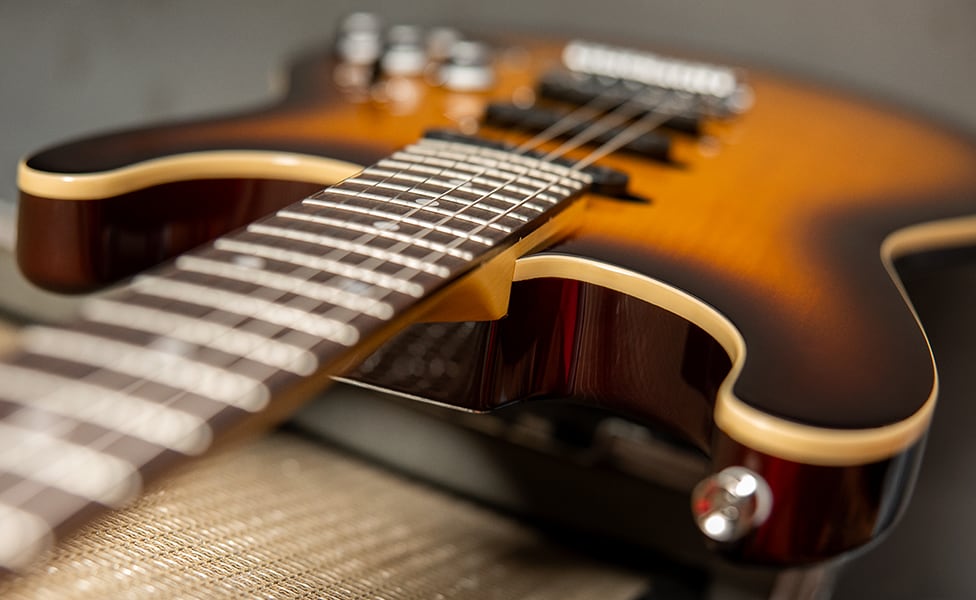 What are some of the construction features of Japanese Fenders?
Japanese Fenders are built using familiar materials, such as alder, ash, maple and rosewood. Basswood is employed frequently as well. Tonally, basswood has a nice, warm tone with good mids, and it tends to be on the lighter side, weight wise. Alder is more balanced with an equal amount of lows, mids and highs, and ash tends to be a bit brighter, but it still has warmth with a lot of pop.
What are the differences between the "Made in Japan" (MIJ) and "Crafted in Japan" (CIJ) designations?
It's an interesting subject, but the basic differences revolve around the Japanese factories that were building for us. When FujiGen began making guitars for Fender in the early '80s, a "Made in Japan" designation was applied to the instruments. In the late '90s, the designation "Crafted in Japan" began to be used when the Dyna Gakki factory in Japan began building for Fender. Around 2007 or 2008, we switched back to MIJ decals, and since then, all of our Japanese-made Fenders have the MIJ designation.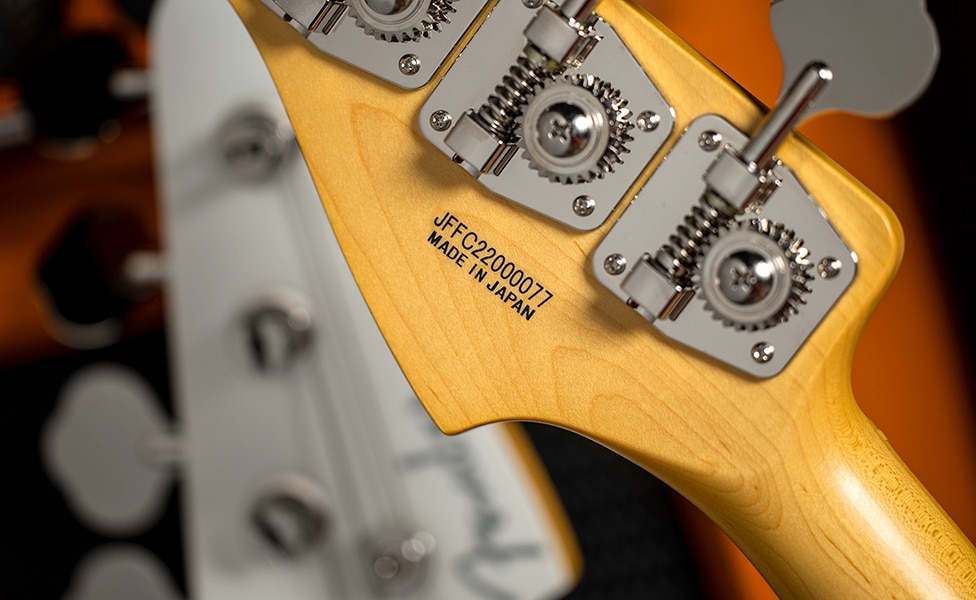 The Japanese factories produced some exceptionally rare and unique instruments over the years. Which ones jump out to you, and which ones had the most crossover-market appeal? Personally, I'm thinking of HM Strat, Aerodyne and the Pink Paisley Jazzmaster—to name just a few.
All the ones you mentioned—HM Strat, Aerodyne and Pink Paisley Jazzmaster—are great examples. In addition, the Special Edition Jaguar Thinlines Fender imported from Japan in 2012 for the 50th anniversary of the Jag were incredible. They were vintage-style Jaguars that featured bound, semi-hollowbodies with f-holes and bound fingerboards. Also, in 2015, we brought in some Tele Thinline Super Deluxes from Japan that were released as a limited run. They featured double-bound, semi-hollowbodies with f-holes, bound fingerboards with block inlays, matching headstocks and Fideli'Tron pickups. These were like the Cadillac of Teles!
More recently, Fender Japan released the Evangelion (Asuka) Telecaster—which was a partnership with the producers of the famous Japanese anime television series. This Telecaster featured a beautiful multi-colored body and pickguard with unique Lace Alumitone pickups and all-black hardware. Another recent collaboration out of Japan was the Final Fantasy Stratocaster, which featured a body made with translucent sections to simulate crystals from the video game. That one was definitely a crossover hit.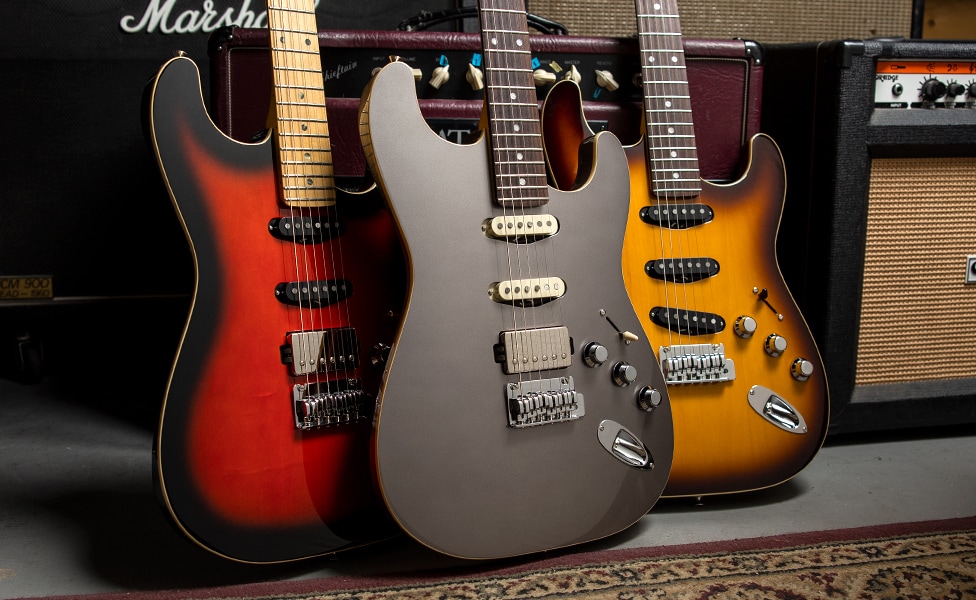 You launched FMC in 2015, taking over all operations in Japan moving forward. How has direct management changed things?
As of 2015, all decisions have been made by Fender, including product development, production, distribution and more.
Let's talk about the JV Modified instruments that came out in 2022. What's the story there?
The first authentic Fender guitars Made in Japan in 1982 were vintage reissue models. Those guitars bore a "JV" serial number—which stood for Japanese Vintage—and they quickly earned a reputation as being fantastic, high-quality guitars. They were finished in nitrocellulose lacquer or polyester, and the earliest examples had a "Made in Japan" designation on the front of the headstock. Later versions had the "MIJ" just above the neck heel. These guitars also featured import hardware and U.S.-made pickups. They were built for Fender by the FujiGen factory, which stopped building Fenders around the mid '90s.
We recently began working with FujiGen again, starting with the HM Strat reissue in 2020. Fender's renewed partnership with FujiGen, combined with great consumer interest in early Japanese-made Fenders, was the inspiration for the JV Modified guitars. We wanted to pay homage to those early Japanese-made Fenders, but we didn't want to simply make a "reissue of a reissue." We decided to create guitars that would have the look and sound of a vintage Fender, but would include some modern, player-centric features that address the needs of guitarists today.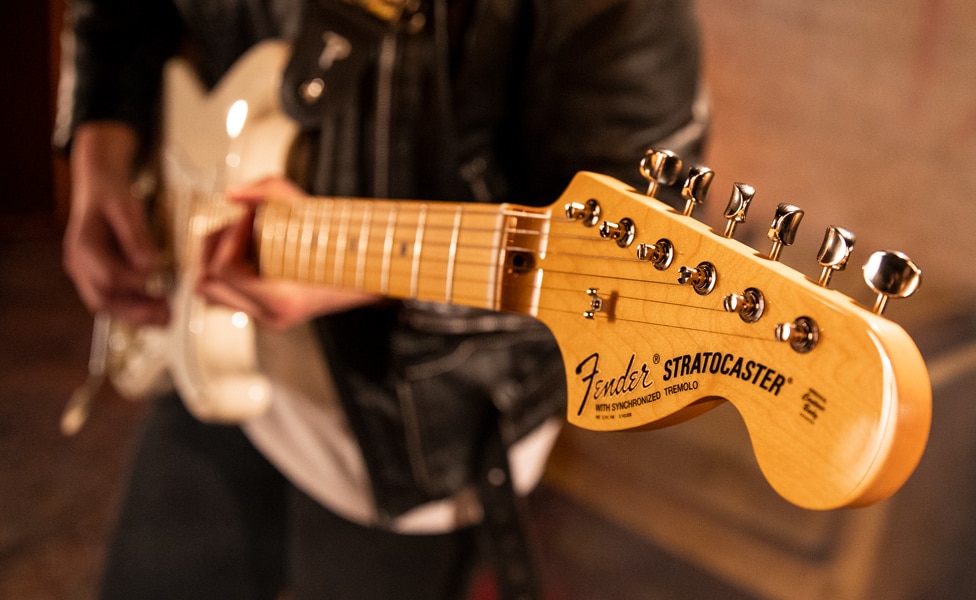 How does the current Aerodyne Special Series differ from the original run from the early '00s?
The original Aerodyne was a collaboration between the American Product Team and a brilliant engineer at Fender Japan. The concept was to make a more streamlined, lighter-weight version of the Jazz Bass. The Aerodyne Jazz Bass was released in 2003, and it featured a slim, bound and carved body with a P/J pickup configuration. It was all black with chrome hardware and a matching black headstock. An Aerodyne Telecaster and Aerodyne Stratocaster followed the next year. They all featured vintage-inspired specs, such as 7.25"-radius fingerboards, vintage-style tuners, and, with the exception of the Tele, vintage-style bridges. Over the years, a number of different iterations of Aerodynes have been released as limited runs, but never as a collective series.
For this new Aerodyne Special Series, we wanted to create an entirely fresh family of instruments that would be available globally. The geometry of the Aerodyne Special Series is very elegant and modern, and we wanted the rest of the specs to follow suit. This is where we departed from the original Aerodyne designs. All of the Aerodyne Special models feature new finishes, 12"-radius fingerboards, Babicz bridges and locking tuners. They also feature direct-mount pickups, no pickguards and matching headstocks. The series has evolved into a unified collection of Aerodyne instruments that all share modern, high-performance appointments combined with fresh styling.
What do you envision for the future of Fender MIJ?
Japanese-made Fenders will continue to surprise and delight players around the globe.