As a product specialist and artist relations rep for Roland Drums and Percussion, LA-based artist Jordan West has become a familiar face demoing Roland's products in clinics and videos. Recently, Jordan was offered the opportunity to go in-depth into the product development process when she was invited to Roland HQ in Japan as one of the first artists to provide feedback on the design of the new TM-6 PRO Drum Trigger Module. We caught up with Jordan at Winter NAMM 2018 to chat about her involvement with the TM-6 PRO, Roland's unique approach to innovation and the future of electronic drumming.

How did you get your start as a drummer?
When I was in the third grade, my school required us to choose an instrument. My parents took me to a woman who specialized in musical aptitude tests. Essentially, I walked around this room full of instruments and played anything that sparked my interest. In the end, the woman said I should probably play drums. So naturally, I chose the French horn. [Laughs] I eventually moved on to the drums. The first time I played a drum set, it just made sense to me, and I've stuck with it ever since. I mostly studied jazz drumming for the majority of middle and high school, and began gigging seriously in college.

How did you get involved with Roland?
I'm from Indiana, and one of the bands I played in was led by an amazing guitarist/singer who also happened to be a representative at Roland. When I told him I was leaving to pursue a musical career in Los Angeles, he said, "Well, do you want to be able to eat, too?" He introduced me to the guys at Roland, and I began working as a Clinician and Product Specialist, doing a few events here and there. I have since moved into a more significant role as Product Specialist and Artist Relations Representative for Drums and Percussion. Roland's a fantastic company to work for, and learning the ins-and-outs of the gear has helped my career as a player. I can't remember the last gig I played where I wasn't required to have some kind of hybrid set up - triggers, SPD-SX, Octapad - these are things that modern drummers need to understand and use. I love learning about all of it.

You were invited to visit Roland HQ in Japan to help design the new TM-6 PRO. Tell us what led to the invite and what the experience was like.
It all stemmed from the first trip I took to Japan about two years ago - that was when I was asked to help demonstrate the SPD::ONE Trigger Pads and got a sneak peek at the early stages of the TM-6 PRO. On my most recent trip, the engineers were tweaking the TM-6 PRO Trigger Module at that time, so I was asked to give feedback on its development. It was amazing to see the TM-6 go from concept to product in just a year. Working with the engineers is fascinating - they are brilliant and so engaged in learning everything they can. I'd share my experiences and thoughts as a player as well as the feedback I've gotten from many musicians I work with who are using this type of gear. That information is invaluable. The engineers really listen and try to make the best product using all of the info they can gather. Seeing what goes into the technology is crazy - every little detail of the product is scrutinized, tested, and questioned until they get the result they want. As far as the experience of just being in Japan - it was amazing. The food is fantastic, the people are super friendly, and there's so much to learn about the history and culture. I loved it.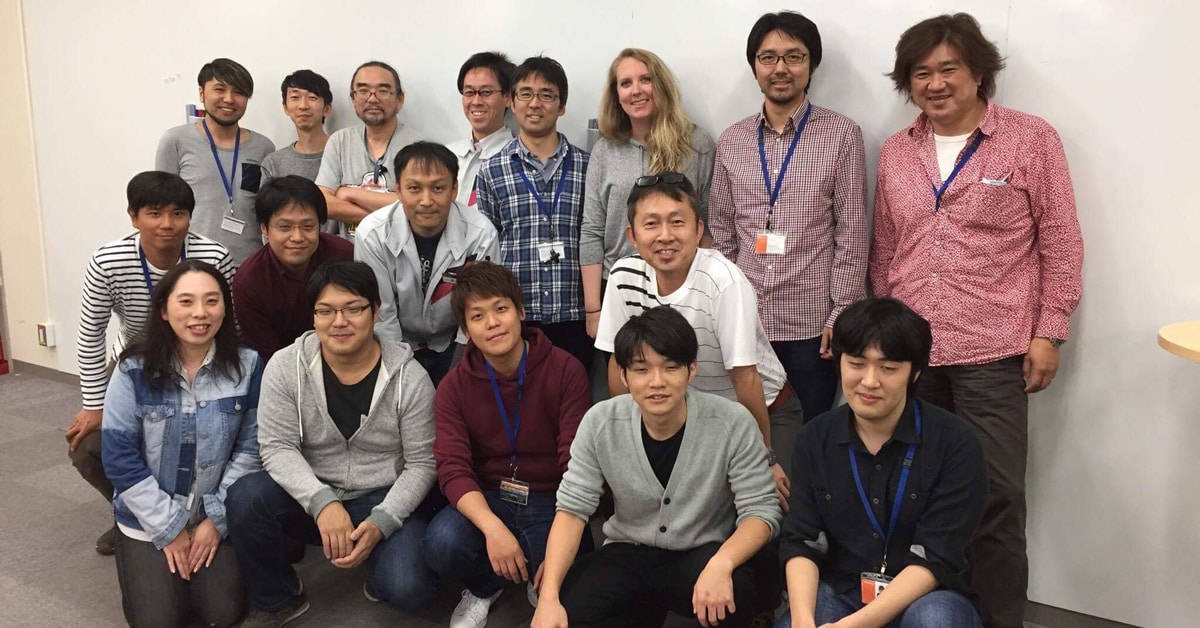 Jordan at Roland HQ in Japan with the Drum Engineering department.

What aspects of the TM-6 PRO were you able to influence, such as sounds, samples, IO, etc.?
By the time I tested the TM-6 PRO, it was already a pretty solid product. Artists like Kaz Rodriguez and Michael Schack did a majority of the initial R&D work with product manager Kensuke Shiraki (Shiraki-san). I provided feedback on the sound selections, overall functionality, design and ergonomics. I also went through all of the preset kits and rated each one, thinking critically about why certain kits were more or less useful.

What types of drummer-specific concerns do you keep in mind when presented with a new product?
I focus on sound quality, sound choice, ease of use, feel/responsiveness, and reliability. I want the sounds and sound editing features to inspire my playing. If it takes me an hour to cycle through menus just to find out how to make an adjustment, that will hinder my ability to be creative and could affect the flow of a session or gig. If the power cable is placed somewhere that I might accidentally hit with my stick, that's a no-go. If the playing surface feels too weird or doesn't naturally respond when I hit it, it may mess with my playing. I think Roland has uniquely risen to the challenge of finding material to play on that are not only durable but also feel great.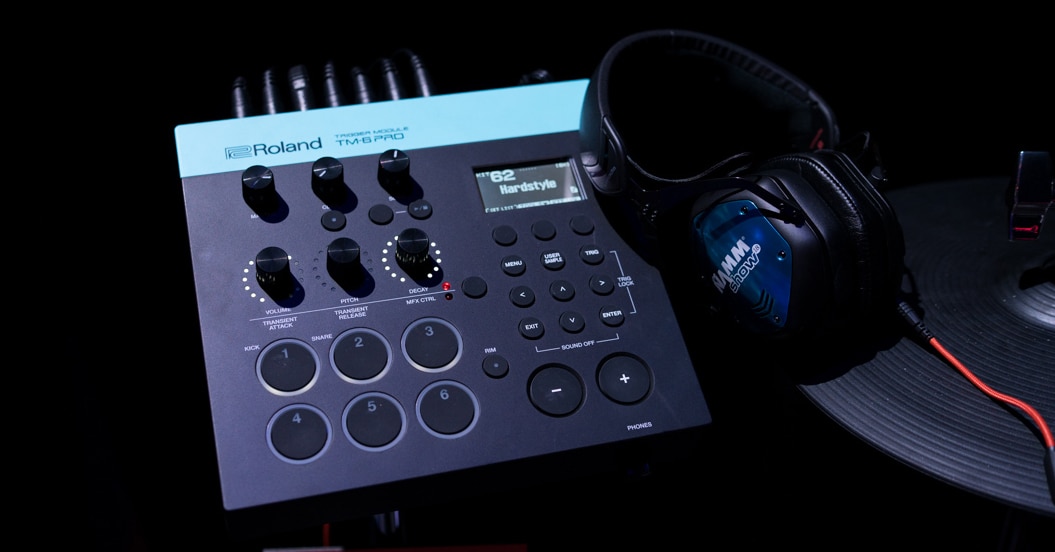 What's something surprising you learned about the product development process when you were at Roland Japan?
I learned that for each new piece, there is one lead product manager. That person is usually an engineer who has the idea for a new product, and stays with it from concept to completion. The engineers put so much into their products and work insanely hard. They genuinely listen and give equal time to every opinion. There are no shortcuts or invalid suggestions. They want to know what people want, and work to fulfill that need by creating a product that is innovative and different from anything else out there.

What was it like for you as an artist to be able to meet the product designers?
It was so much fun! Every night, I'd go to dinner with a different team. One night it was the software engineers, then the next was the hardware team, etc. Being able to spend so much time with them is amazing because we got to talk about so much more than just individual products. We had conversations about the trajectory of Roland drums and percussion for years to come, as well as ways of making our marketing efforts more diverse to remain at the forefront of innovation. It's really inspiring to talk to people who know so much and are so passionate about what they do. They truly want to continue to spur the evolution of music - something they've always been good at.

How crucial is it that artists are involved in the product development process?
To me, it's absolutely necessary. Playing with something every day, taking it out on the road - that's the best way to find a product's flaws or shortcomings, and can lead to ideas that can enhance its design. There are certain things you don't realize until you come to know a piece of gear well - things that seem obvious when featured on a final product, may not have been added without the valuable input of players and their suggestions. Thoughts like "Oh, it would make sense to have a footswitch input so I could scroll through kits without pressing a button", or "I wish I could layer these two sounds together" or "after two hours, this pad material starts to hurt my hands," for example.


What's the latest project you've been working on as an artist?
I'm just finishing up an EP under my name. It has six original tracks where I'm playing and singing - mostly about making the move from Indiana to LA and growing up a little bit in the process. There's also a documentary about the making of the album that will be released at the same time as the music, probably mid-June of this year.

How did you incorporate electronic elements in that project?
Both Roland and Ludwig helped in sponsoring the project, so I had to find a way for both to play an important role in the sound of the album. My writing is naturally a little soul/rock oriented, but I wanted to give everything a modern edge. Nick D'Virgilio (a great drummer who also co-produced the EP along with Mark Hornsby) and I layered a lot of electronic sounds on top of my acoustic playing, and I think the result is something that pulls from the old-school music I like, while also retaining current elements.

Can't wait to hear it! What would you say to someone who might be hesitant about adding electronic elements to their kit?
I was totally that person. Electronic drums were frowned upon in the circles I played in. I came around to it after realizing that just like guitarists have acoustic and electric options, drummers can use electronics as another tool. You can get creative with electronics and do things that you really can't with acoustic drums alone, and for me, I think it also allows me to expand my ideas even further. I can trigger synth sounds on my drums, or layer 808 toms on my acoustic set. The possibilities are endless when you start incorporating electronics. And as I mentioned before, it's hard to find a gig anymore that doesn't require some kind of hybrid set up.

What are you excited to see in the future of hybrid drum products?
I'm excited to see people push their electronics even further. I love watching people triggering sounds in Ableton, and I really love the whole one-person band concept. I'm very into looping, so it would be awesome to make a more ergonomic way for drummers to loop and sequence. From what I've seen at Roland, there's no sign of slowing down or stopping new ideas.

You can check out more of Jordan West via her Instagram, and check out her curated Spotify Artist playlist below for a taste of what she's listening to now.