Be Heard: Guitar Center is celebrating artists, brands and organizations that are using music to raise awareness on critical issues facing us all, to help us heal, to bring us together—to make the world a better place.
Photography by Christian Di Stefano
When it comes to the power of music to unite people, there's arguably no better place to be your true self among like-minded individuals than on the dance floor, and few people have as much experience filling dance floors as legendary DJ Carl Craig. A native of Detroit, Craig played a key role in the second wave of the Detroit techno scene. A strong advocate for his native Detroit, Craig has been bringing people together with what he calls "body music" since the late '80s.
"The great thing about electronic music is that everyone can get on the same page, spiritually and emotionally," said Craig. "People become like one organism."
With its driving, four-to-the-floor rhythms, techno has created a space for anyone to express themselves.
"[The] music can transcend regions, nations and language barriers, because you're playing rhythms, you're playing sounds, you're playing grooves," said Craig. "Because it doesn't have all the lyrics to get in the way, it definitely makes it more possible for folks to jump on, and really let themselves go."
One of the communities that found a home within the techno scene is the LGBTQ+ community.
"How I saw house music as being a major part of the gay community … it was quite incredible. It was really inspiring to me and many of my colleagues," said Craig. "When we go to see people like Ken Collier play, who was one of the greatest DJs—not only that ever lived, but also from Detroit—you could see that camaraderie that comes with the crowd at a club."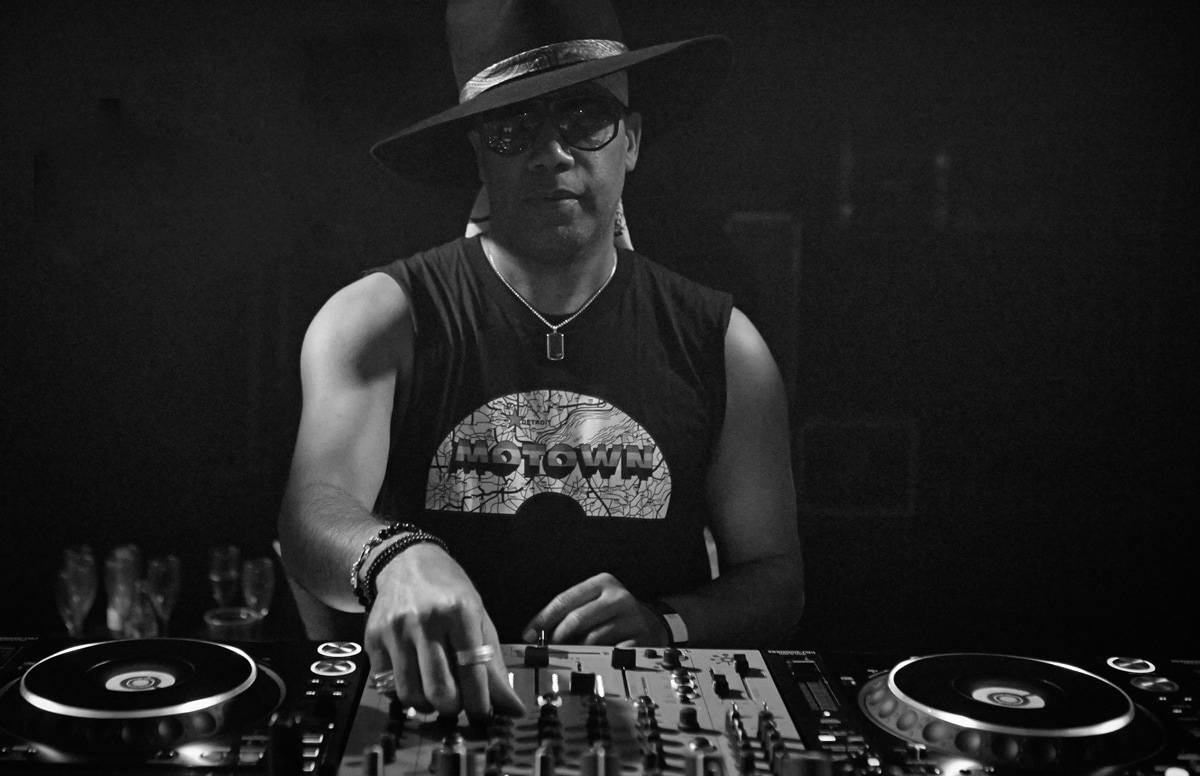 While recent events, such as the tragic shooting at Pulse nightclub in Orlando, have threatened people's freedom to gather in clubs and enjoy music, Craig insists that freedom can't be stripped.
"Anywhere that people can get together and enjoy life … there's always somebody who wants to f*** it up. It's about the people who want to overcome it, to always be able to have the freedom to listen to music, and to dance, and have fun, and get to know people from within their community. We had it with the civil rights movement, where churches were being burned down, and explosions happened, but it didn't stop the civil rights movement. And [despite] these situations, you know, it still has to go forward for people to feel that they have their freedom, because there are nefarious forces out here that want to take those freedoms away."
Thirty years into his career, Craig has stayed strong to his Detroit roots, helping to launch the Detroit Electronic Music Festival in 2000, and his Detroit Love events in 2014. He's also launched the Carl Craig Foundation, which assists talented high school musicians with small financial grants to encourage music education at a higher level.
As for why he thinks music is important, Craig said, "Music touches the soul, touches my soul, and I think I can be able to touch like-minded people with the music that I make."