No matter your role in live production—whether you're a musician, stage technician, tour and/or production manager—you've got to have the essential accessories for the gig. Being prepared takes little effort compared to the headaches that come with scrambling for a last-minute workaround and the embarrassment of begging other bands for spare equipment at a show. From having extra tuners and strings to backup tubes and batteries, being well equipped with the tools of the trade is the mark of a true professional. And, of course, it can't hurt to be ready enough to lend your spare gear when a bandmate or fellow act inevitably forgets, breaks or loses theirs.
We compiled this list of 15 must-have accessories to help you avoid the technical hurdles, so you can focus on what it's all about—the music. Some of these tools will save your show, while others will save you, your bandmates and crew precious time and energy. While we won't cover it in this article, don't forget the basics, like guitar stands, picks, cables and backups.
Musician's Gear Deluxe Amp Stand
This one sounds simple enough, but its benefits can't be overstated. In addition to reducing sound reflections and stage rumble—cleaning up your high and low end from the get-go, the improved clarity will give the engineer more flexibility to massage your monitor and front-of-house mixes. Your audience will also enjoy a more balanced mix not having your amp's speakers pointed directly at them. Having one of these on stage is a huge win-win for everyone on both sides of the footlights.
Makeshift workarounds, like milk crates, might alleviate some of your acoustic issues in a pinch, but look unprofessional and won't tilt back away from the audience, or cradle and protect your amp the way a purpose-built stand will.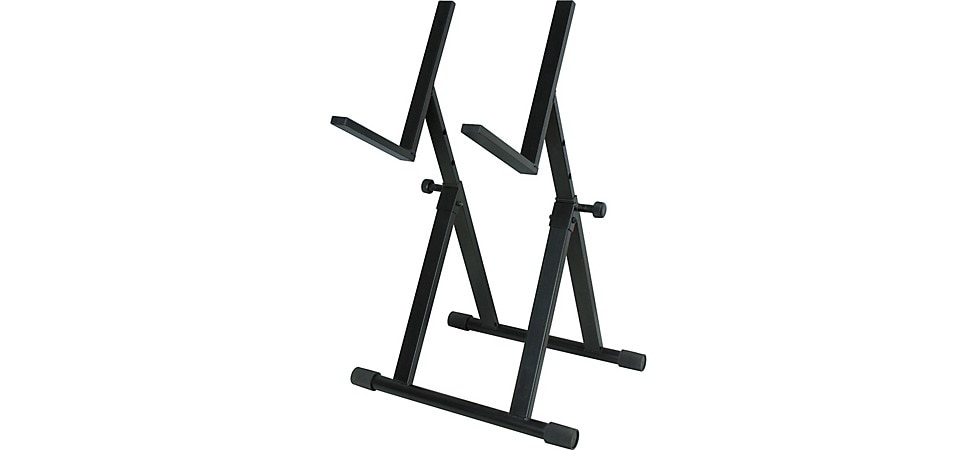 Pictured: Musician's Gear Deluxe Amp Stand
The Musician's Gear Deluxe amp stand is a favorite because it provides heavy-duty stability for virtually any sized closed-back combo amplifier up to 150 lb. It's also height-adjustable and is collapsible into three flat-laying pieces for easy transport. We also recommend the BOSS BAS-1, which is compatible with open- and closed-back amps, offers a quick setup and folds down for one-piece travel and storage. Check out our assortment of amp stands to find one that suits your needs.
Ernie Ball Super Slinky 2223 9-42 Nickel Wound Electric Guitar Strings
It happens to the best of us—a string breaks while winding up a fresh set, or worse, during a song. Unless you're Keith Richards with a missing low-E string, you're going to need backup.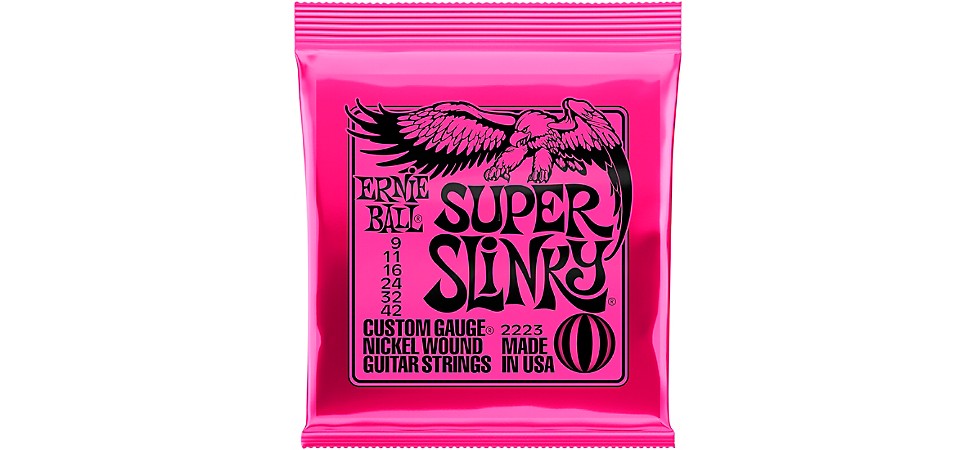 Pictured: Ernie Ball Super Slinky
Ernie Ball Super Slinky is one of our most popular string sets, and for good reason. With its well-balanced, long-lasting tone, it's earned its place as a guitar player's staple and a crowd-favorite (whether they know it or not). Whether you rock electric guitar or acoustic guitar, grab an extra set and be ready when the moment strikes. If you're consistently having to restring or retune the same string, it might be time for a proper setup. Our expert repair services are a great way to ensure your guitar or bass is in top form.
D'Addario Planet Waves Pro Winder String Winder/Cutter
Many touring guitarists change their strings for each show. Whether you're at that level, or you just play weekend gigs, having a purpose-built, all-in-one tool for quickly swapping out your strings is a must-have for any guitar, banjo or mandolin player. You want efficiency and a clean setup.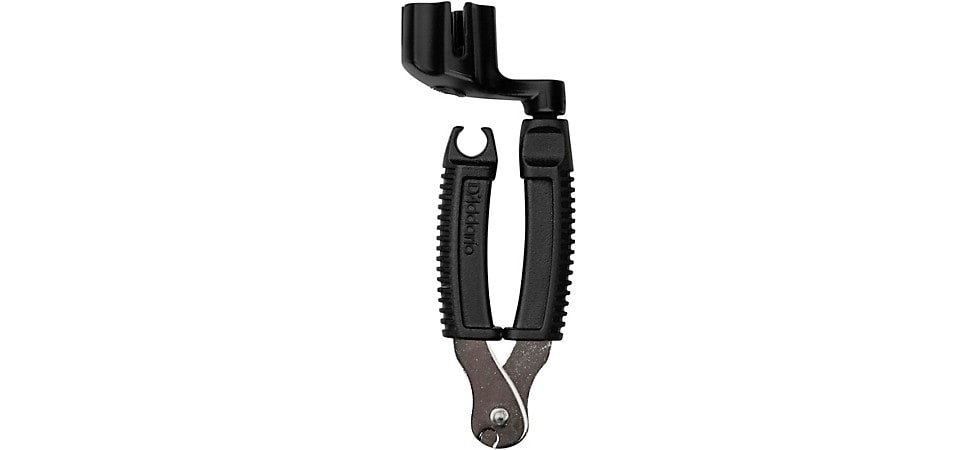 Pictured: D'Addario Planet Waves Pro-Winder String Winder and Cutter
D'Addario Planet Waves Pro Winder fits that bill perfectly. It's a peg winder, string cutter as well as a bridge pin puller, all in one indispensably convenient device. Bass players will appreciate they haven't been forgotten, as D'Addario offers a bass string cutter/winder, too.
Dunlop Microphone Stand Pick Holder
Guitar hero or fallible human being, chances are you're going to drop a pick at some point—either by accident on to the stage floor, or into the clamoring hands of adoring fans in the crowd. Spare yourself the search-and-rescue mission, and simply reach for your mic stand.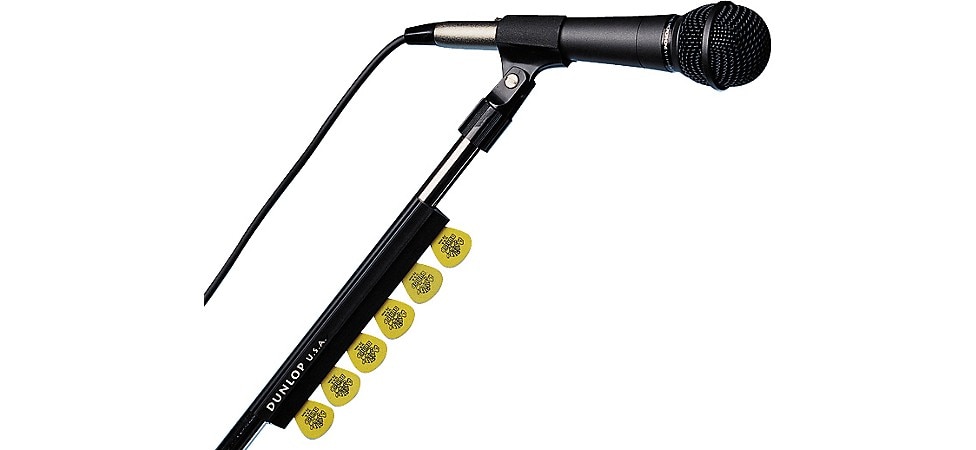 Pictured: Dunlop Microphone Stand Pick Holder
Enter the Dunlop Microphone Stand Pick Holder. It will attach to virtually any mic stand or boom, and its high-quality rubber will securely hold any type of pick until you need one. Unlike reverse-wound gaff tape, which will inevitably get sloppy and cost you more upfront (let alone the long run), a dedicated pick holder will stay on the stand no matter how you place and pull your picks. Slide guitar players will love the model that includes a slide holder for the ever-so-slight price difference.
D'Addario Equinox Headstock Tuner
When it comes to staying in pitch, the key is discretion and precision. When you're on a dimly lit, noisy stage, you're going to need a tuner that will get the job done accurately and without letting the whole crowd in on your every adjustment.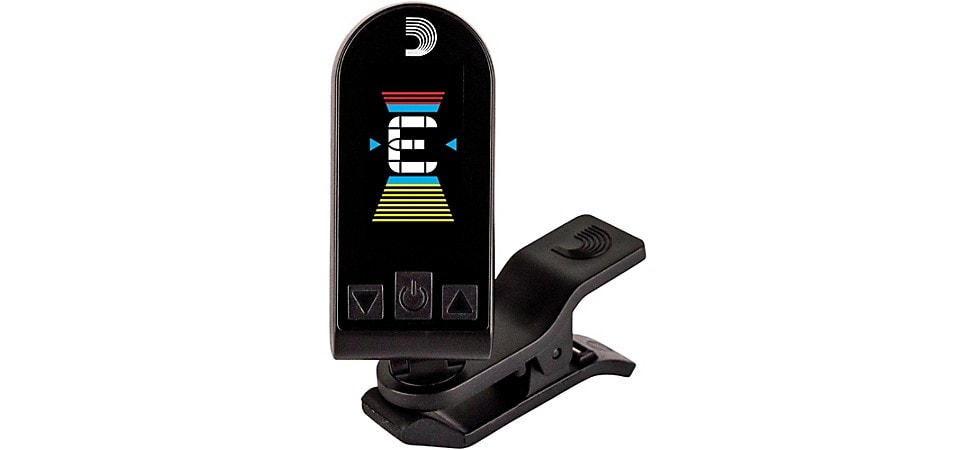 Pictured: D'Addario Equinox Headstock Tuner
The D'Addario Equinox Headstock Tuner lets you do just that, on any stringed instrument. Its highly sensitive piezo sensor picks up on what your—and only your—instrument is playing, making it ideal for live environments. It also allows you to tune backstage without unplugging or having to mute your wireless body pack, so you can make that dramatic entrance without having to check your onstage pedal tuner. For more headstock clips, pedals and other tools to keep your pitch (and your cool), check out our extensive tuner selection.
Tung-Sol 12AX7 Preamp Tube
With great tone comes great responsibility—tube amps being a case in point. All preamp tubes are destined to go bad eventually and are more likely to do so when braving the rigors of the road. When you hear high-frequency noise or static in your signal, or notice an overall loss of tone, volume or drive, there's a good chance your tubes are due for a change.
To check if a tube has gone microphonic, turn your amp on and volume up, take a pencil and lightly tap on the tube(s) in question with the eraser end. If you hear any significant noise, it's time for a tube swap. Having some spare Tung-Sol 12AX7/ECC83 preamp tubes on hand is always a smart move.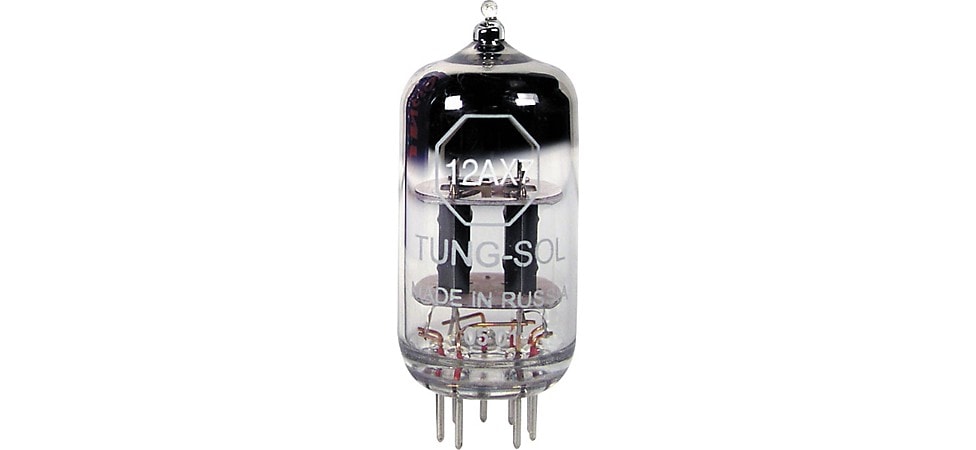 Pictured: Tung-Sol 12AX7 Preamp Vacuum Tube
Many amps are designed such that the 12AX7 can be swapped out in mere minutes. As always, use caution when changing your tubes—especially when they are near exposed capacitors—as you may be vulnerable to potentially lethal voltages, even if your amp has been turned off for an extended period of time. Always consult your manufacturer's manual, and take heed of any safety considerations and warnings, before attempting to change these on your own.
Most amp designers have made it as easy as possible to replace preamp tubes by placing them in a dedicated cage, or under tube covers, safely isolated from high-voltage components. In many cases, changing them is like changing a light bulb—just pull one out and plug one in. For anything other than swapping a tube one-for-one, take your amp to an experienced tech. Shop our selection of preamp tubes and gift yourself some piece of mind.
Truetone 1 SPOT Combo Pack
While most players using a pedalboard will opt for a heavy-duty power supply, it's wise to have a Plan B in case it fails. The Truetone 1 SPOT combo pack is an affordable, noiseless backup option to power a setup of up to eight 9V pedals. Its 9V center-pin negative design may even work to power some of your non-pedal gear, too. And for anything other than 9V, Truetone offers a selection of converters to make it compatible with your setup.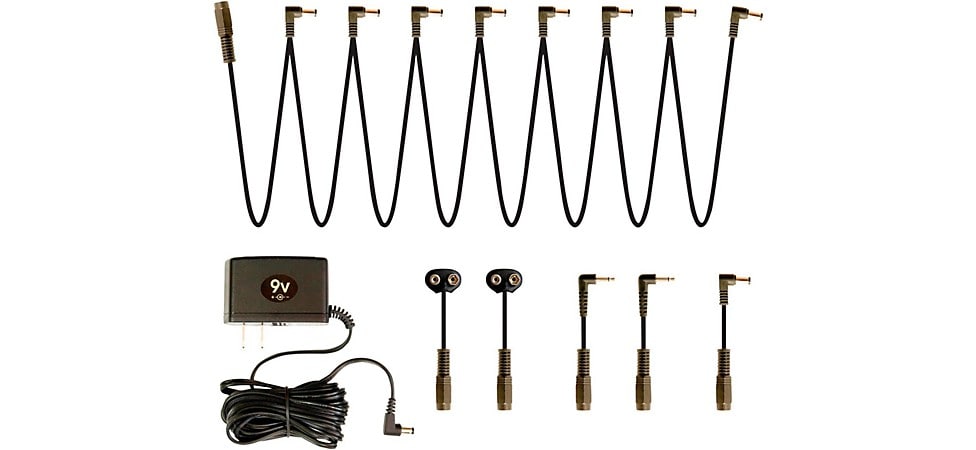 Pictured: Truetone 1 SPOT Combo Pack
Our complete guide on how to power your pedalboard can help you find the best solution for your setup. In any case, having backup batteries is always sensible, and Electro-Harmonix makes a great 9V, featuring their legendary founder, Mike Matthews.
Vocal Eze Vocalist Throat Spray
It's no secret that alcohol and caffeine can seriously dry out your throat. Karaoke night is one thing, but when you use your pipes for a living, or even do backing vocals, it's important to make sure your voice lasts for the long haul.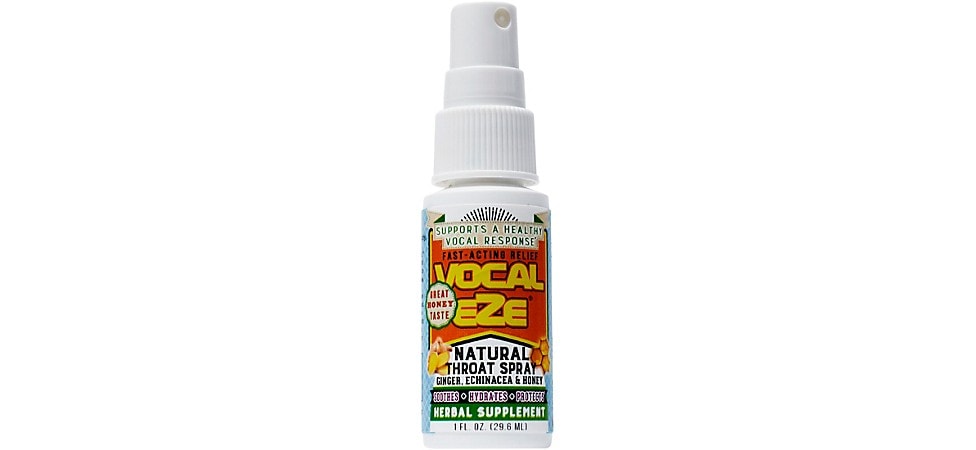 Pictured: Vocal-Eze Vocalist Throat Spray
Luckily, Vocal Eze makes an herbal supplement that's formulated to lubricate and soothe your vocal chords. It comes in a 1 oz. spray bottle so you can bring it anywhere your music takes you—unlike a hot cup of tea.
Earasers Musician's Plugs
This one's a must for anyone who loves music—especially if it's your livelihood. Protect your ears like they're the only ones you've got with a pair of Earasers Musician's Plugs. The world's first flat-frequency response earplugs, they let the natural sound through, allowing you to hear every detail at a safer SPL—unlike the commonly found foam earplugs that block out some important frequencies. And contrary to the cheapo conventional plugs, these sport a soft, silicone-based design for hours of comfort. Find your hearing protection and prolong your musical passion.
Pictured: Earasers Musicians Plug
For those looking to protect their hearing while also cleaning up stage noise, and both monitor and front-of-house mixes, in-ear monitors are the way to go. If you're a bass player who needs to lock into what the drummer's playing, having a dedicated, low end-heavy mix that doesn't muddy up the stage can be a huge benefit. Have a look at our guide on stage monitoring and check out sound-isolating IEMs for better mixes here.
IK Multimedia iKlip Xpand
Give yourself permission to use the tools that are available to make your set the best it can be. The IK Multimedia iKlip Xpand was designed to empower anyone on stage, from keyboardists and horn players to percussionists and vocalists. It can securely grip just about any tablet and easily connects to any mic stand, providing quick access to setlists, lyrics, chord charts or anything else you might forget in the heat of the moment.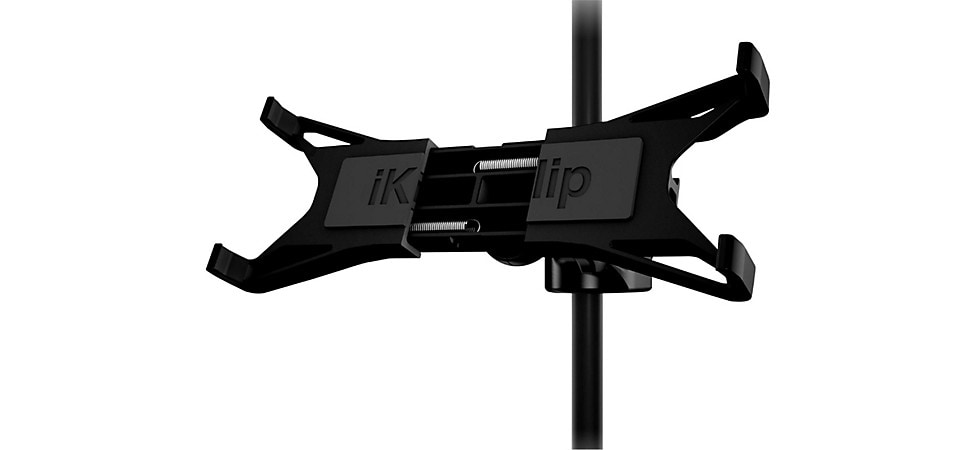 Pictured: IK Multimedia iKlip Xpand
It's designed to fit all standard tablets to have you totally covered at your next gig. As a bonus, it has an adorable-yet-just-as-capable little sibling that holds virtually any smartphone.
DW Padded Stick Bag
Every gigging drummer has their go-to arsenal of accessories, but not all are created equal. Drum sticks, enter DW's padded stick bag. It's durable and has an outside pocket for your drum keys, Moongel, IEMs, spare cymbal felts, hi-hat clutch or whatever else fits. It also mounts to your kit easily with its stringed hooks, allowing for seamless swaps for spares as well as brushes, rods, mallets or anything else you use to vary your volume and style.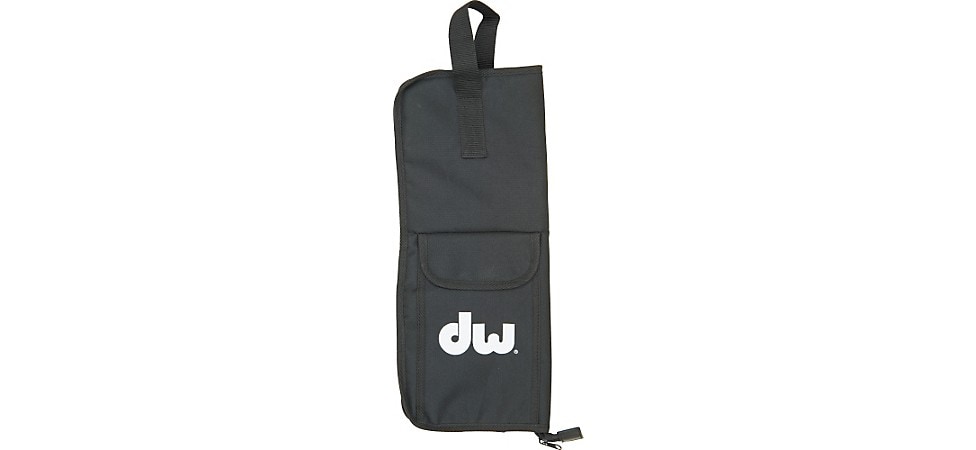 Pictured: DW Padded Stick Bag
Make it easy on yourself and stay organized and well stocked on the essentials. Check out our full collection of stick and mallet bags.
Evans Magnetic Drum Key
Seasoned drummers who know their tone are always chasing it. If you're a drummer, you know that drums can go out of tune during transport and even while just sitting idle—let alone while you're bashing away at them. Fine-tuning is a necessary ritual to sound your best.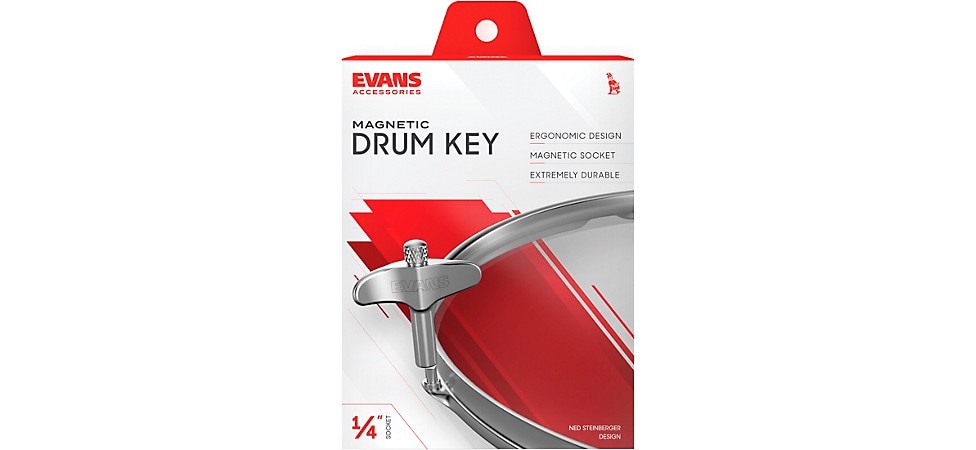 Pictured: Evans Magnetic Drum Key
Evans Magnetic Drum Keys will do the trick every time, for a very small price to pay. They're also the key to vital adjustments on your other drum hardware, like pedals, racks and stands. Don't skip a beat when it comes to being prepared. For other drum-tuning tools, look at our selection and stock up on what you need to keep your drums in tune.
Road Runner Drum Rug (Weighted Corners)
As a drummer, you never really know what you're going to be playing on until you hit the stage, and you obviously don't want your kit moving about the stage, unless of course you're Tommy Lee. No matter your style, your playing surface shouldn't have a wild side. Don't be at the mercy of the venue—play it safe with a Road Runner drum rug. With a rubberized surface and weighted corners, you won't have to constantly pull your kick drum (or anything else) back into place.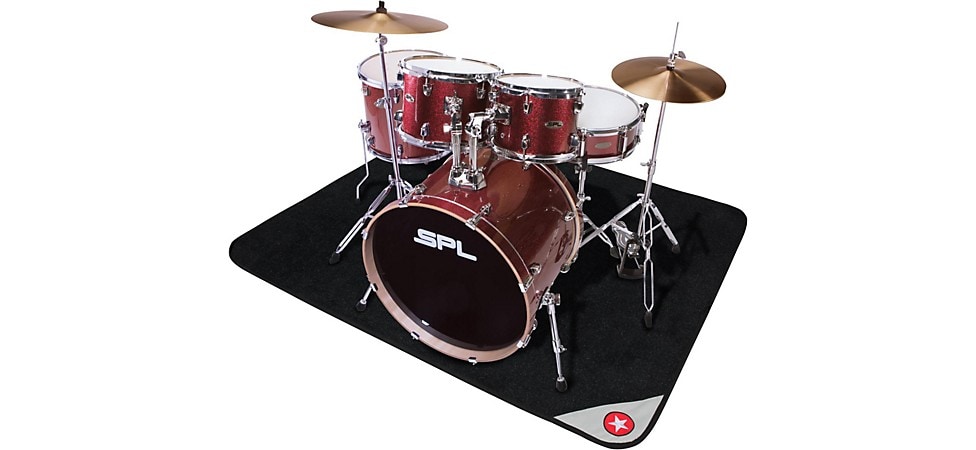 Pictured: Road Runner Drum Rug with Weighted Corners
Why roll the dice? Choose from our selection of drum rugs, and give yourself solid footing, so you can rock your kit with confidence.
Vic Firth RUTE-X Medium Gauge
This one's for drummers who've tried reining in their dynamics at a small bar or coffee shop with conventional sticks—yeah, not ideal. Sometimes less is more. That's where Vic Firth RUTE-X comes in. They provide the familiar feel of conventional drum sticks, with the measured volume and tone you'd expect from standard rods. As a bonus, they look really cool.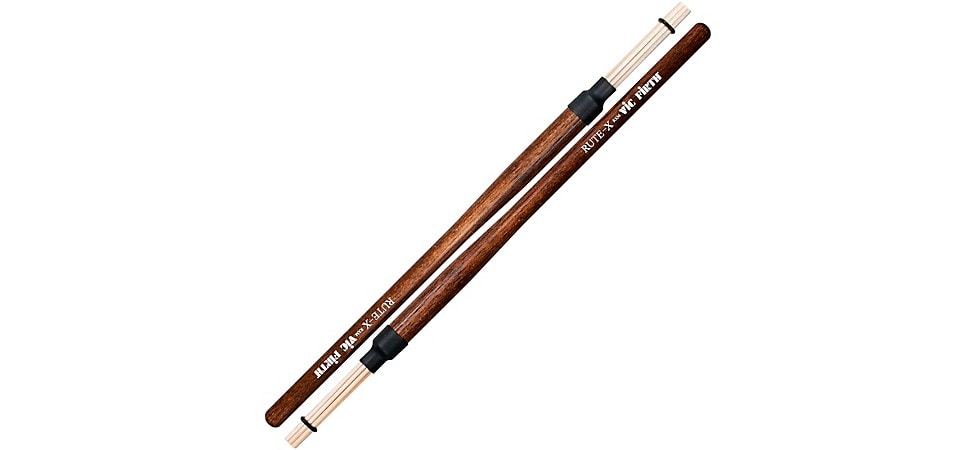 Pictured: Vic Firth RUTE-X
Grab this pair, and also check out our full line of multi-rods and dampening devices for drummers here.
Furman SS 6B Surge Block
If you've toured, you know that not all power is created equal. A simple power strip, or even surge protector, won't save your rig from a sharp power spike. Keep your gear protected, and the unwanted noise to a minimum, with the stage-friendly Furman's SS 6B surge block. It offers everything you'd expect in terms of quality from a Furman product (as you've likely seen rackmounted in the studio), plus six outlets, EMI/RFI attenuation, a 15' cord and built-in circuit breaker to shield your equipment from dangerous power surges.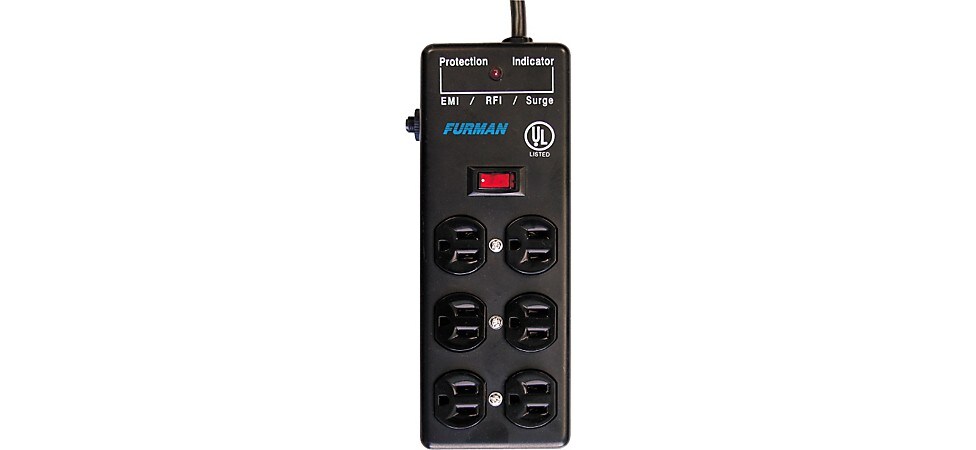 Pictured: Furman SS-6B Surge Block"
Some smaller venues might not even have readily available power at certain areas of the stage, so having these on hand can bring clean power within reach for your pedalboard, vocal processors, keys or anything else that needs it.
While this one doesn't provide advanced power conditioning, we have some great options from Furman, Radial, Livewire and Juice Goose that can do the job and potentially save your gear.
In Closing
If you've read this far, this is where you might expect us to say, "Well, that concludes our list," but truthfully, it's just the tip of the iceberg when it comes to stage accessories. Don't forget your drum accessories like Moongels, drum heads (especially for snare) and additional drum and cymbal hardware. Cables and cable management accessories are also must-haves to ensure your show goes on without a hitch. And if you work with portable media storage, like USB sticks or SD cards, always have duplicates of your data on hand in case anything fails or gets lost.
Lastly, strongly consider bringing your own vocal mic to your shows. That way you're not subjected to the stinky breath and germs of the singer who went up before you—especially these days. You can't go wrong with the industry-standard Shure SM58, and don't neglect picking up some extra grille protectors to keep it looking and smelling fresh.