[Ed. Note: The Yamaha MODX has since been replaced by the MODX+.] Yamaha's MODX synthesizers are built on a legacy of some of the most influential synthesizers and workstations ever created. From the MOTIF XF and MX Series to the flagship MONTAGE series, Yamaha synthesizers have been found on countless stages and used in a wide range of productions. 
MODX series synthesizers have the heart of a MONTAGE, but with greater mobility. MODX gives you the power you'd expect from a flagship instrument, but in a size and weight that's easily transportable. MODX also features Yamaha's proprietary Motion Control. More on that later.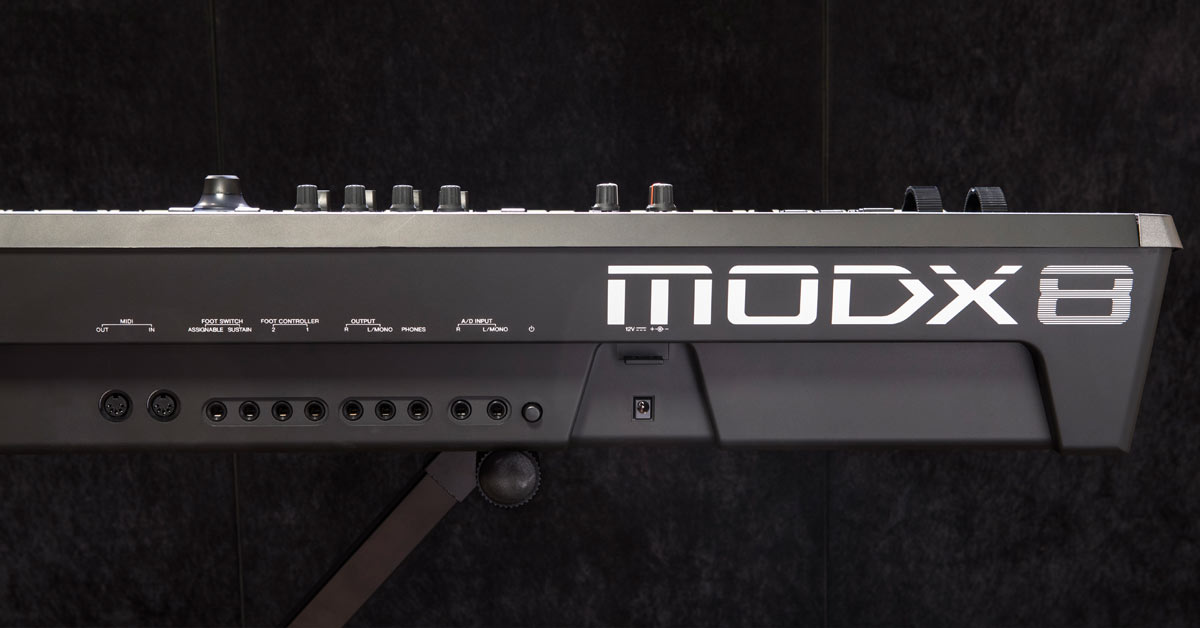 Twin Sound Engines
MODX keyboards feature the best of both worlds. MODX incorporates Yamaha's Advanced Wave Memory 2 (AWM2) and Expanded Frequency Modulation (FM-X) sound engines. What results is an exciting blend of sampled-based and FM synthesis technologies wrapped into one powerful instrument. MODX features stunning emulative acoustic instruments, synthesized sounds, drums and more. AWM2, powered by proprietary Yamaha technology, allows for a remarkable amount of data compression without loss of sound quality. Sound sources are broken down into elements, with each Element able to be stacked and layered, creating incredibly thick and rich stereo sounds.
The second Yamaha technology powering the MODX Series keyboards is FM-X or Frequency Modulation. FM-X is a highly expressive form of synthesis used for hyper-realistic sounds and unique sound design. At its most basic, FM synthesis uses one sound source to modulate the frequency of another sound, resulting in harmonically detailed synth sounds. Together, AWM2 and FM-X create a world of unlimited sonic potential.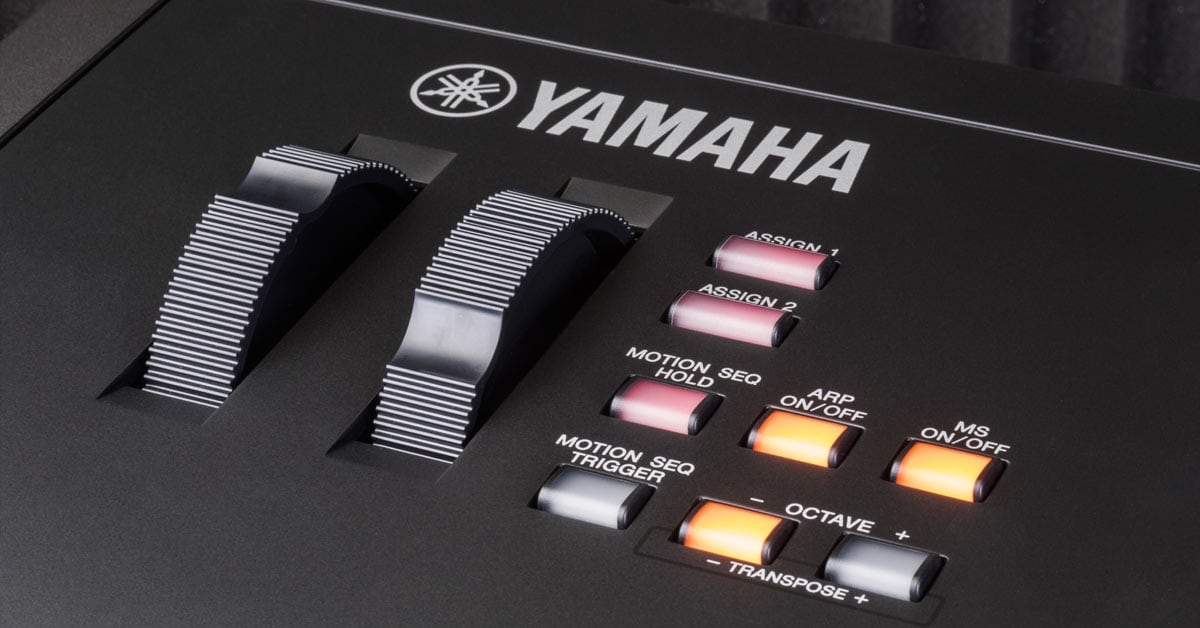 Motion Control - Music that Moves
One of the most notable features of MODX is its innovative Motion Control technology. As found in the prestigious MONTAGE lineup, Motion Control introduces new ways for musicians to control sound and create expression. At its core, Motion Control unifies the AWM2 and FM-X sound engines. These two engines can be freely zoned or layered across eight parts in a single MODX Performance.
A MODX Performance can have up to 16 parts. Each of these parts can be its own stand-alone instrument, like a synth lead or a piano sound. A part can also be a component of a more complex sound. As an example, you can have a piano performance with added effects like pedal and key noise, for an ultra-realistic sound set. Motion Control can be summed up into one powerful, real-time macro control dubbed the Super Knob. Imagine multiple dynamic elements, all individually mapped to a single musical expression. It's like having an extra set of hands to manipulate your sound in real time, which would otherwise require a lot of automation and time with other synths.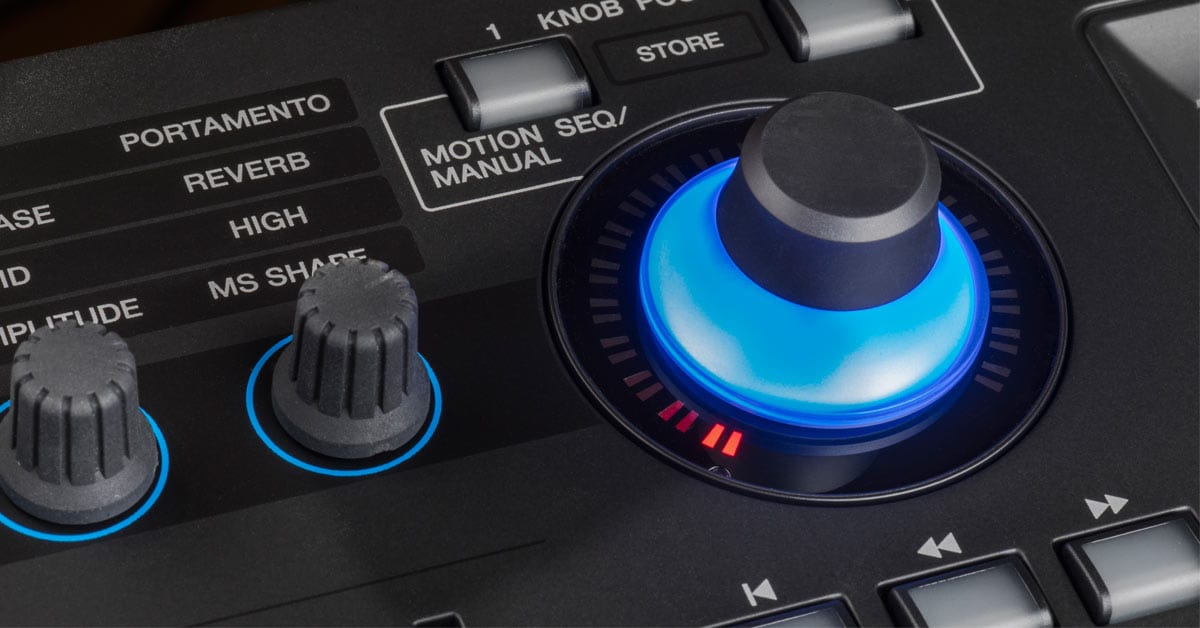 Ready for Your Next Gig
Like the MONTAGE series, MODX synths have an extraordinary amount of power and features, but the difference is in its form. MODX has a modern design that's considerably lighter, making transport and load-in a breeze. The series consists of three different models. There's the 61-key MODX6, with a size and action tailored for synth players, the 76-key MODX7 with extra room for keyboardists, and the flagship MODX8 with a 88-note weighted-action keybed professional pianists will find inspiring to play.
MODX Demo Video - Features and Specifications
Yamaha has a lineage of over 130 years creating world-class musical instruments. The all-new MODX synth series continues that tradition with exceptional sound, expressive control and a compact design. Learn more in our demo video below.