This year, Gibson released new 70s Flying V and 70s Explorer electric guitars, inspired by the era of these models in which they emerged from obscurity and found their way into the hands of music's biggest players. The path to success for the Flying V and Explorer has been as jagged as their body styles, and Gibson is bringing back a chapter of that story for new players to experience. 
In the late 1950s Gibson wanted to push the envelope by introducing two futuristic new models to their line — the Gibson Explorer and Flying V. Both of these models shared the same electronics, but each had their own zig-zag shape which challenged every guitar body design convention that preceded it. While other manufacturers were having success with Space-Age guitar names, Gibson brought modern design into the next stratosphere.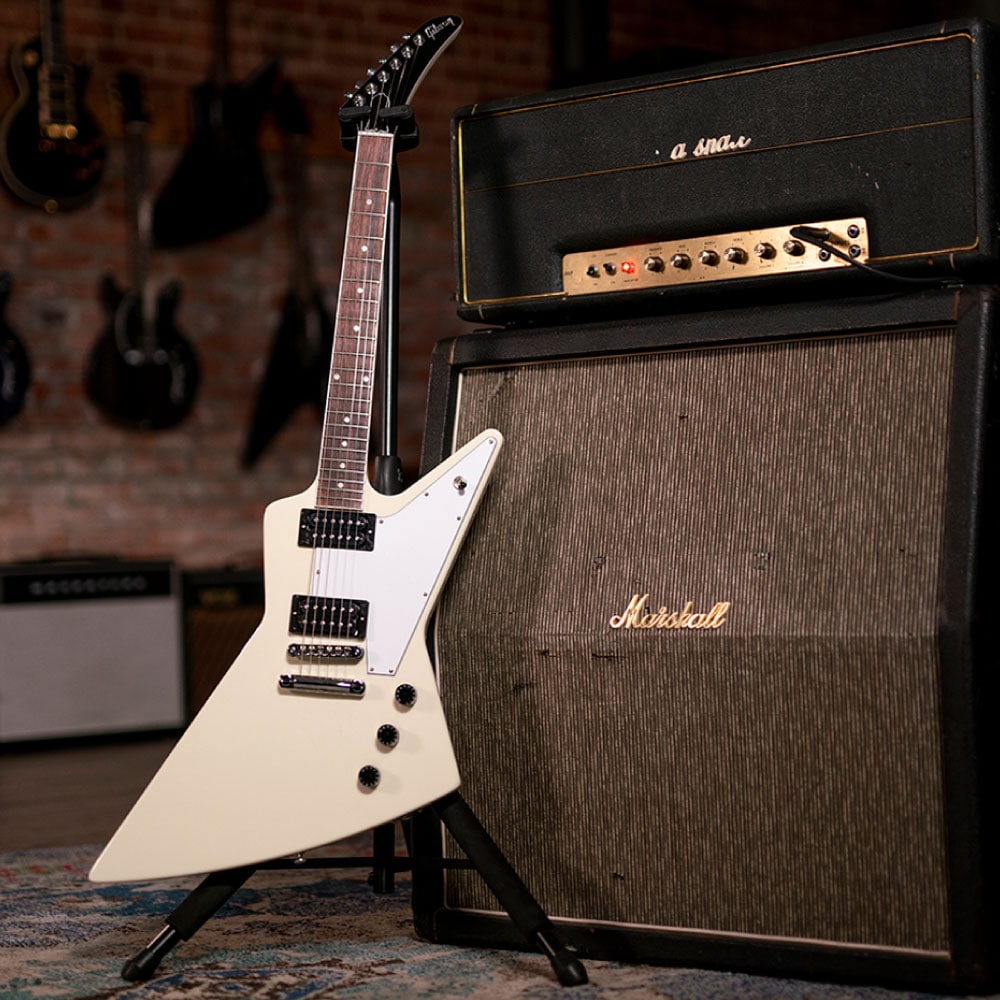 Who are these instruments for?
In the spirit of experimentation and pushing boundaries, sometimes the question of "Who is this for?" can only be answered when looking back. No one was clamouring for angular, modernist guitars at the time when early rock and roll, swing, and doo-wop were dominating the charts, thus initial sales were low and both the Flying V and Explorer were discontinued after a few short years in production. When the sounds of the times shifted in the 1960s and '70s, the most well-known guitarists across many genres were discovering these models and adding them to their arsenals. As a result, the Explorer and Flying V gained new audiences and Gibson began to manufacture them once again. 
The Gibson 70s Flying V and Gibson 70s Explorer pay tribute to this era of rebirth, and to celebrate we invited Weezer's Brian Bell and Vista Kicks' Sam Plecker to try out the new models and share their first impressions. 
Brain Bell (Weezer) | Gibson 70s Explorer
Weezer's Brian Bell has been using an Explorer as his main stage instrument for the past several years. He found one in Rivers Cuomo's basement, dusted it off, tried it out, and never put it down. After spending some time with this latest model he states "If you told me this was a 70's Explorer, I'd believe you." Bell plays a few of his well-known Weezer riffs and shows off the 70s Tribute Burstbucker pickups in various positions, detailing how he gets his tones for the hits "Say It Ain't So" and "Island in the Sun." He also brought along his own silver glitter Explorer on which he previews a few passages from Weezer's new album Van Weezer, expected out later this year. 
Sam Plecker | Gibson 70s Flying V
Sam Plecker from the Vista Kicks is off to a running start — touring internationally and opening for acts as legendary as the Rolling Stones. The Vista Kicks' classic guitar-driven music pays homage to the eras that came before, but there is something distinctly fresh about their sound. Plecker explores the 70s Flying V in detail, while playing grooves in a variety of different styles. "It looks accurate. It looks like something a rockstar would play. You feel like you're playing something nostalgic even out the box."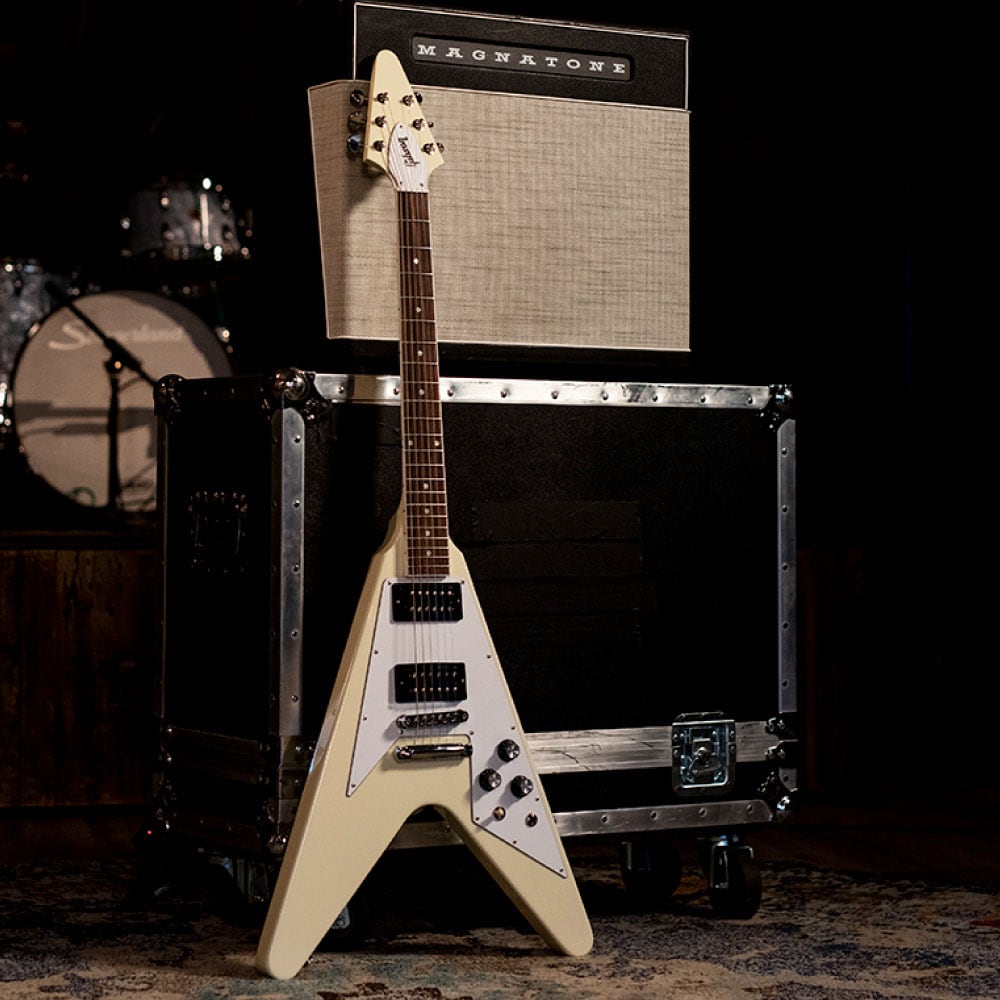 Both of these guitars are available in Classic White finish and feature a mahogany body and neck, chrome hardware, rosewood fingerboard, and 70s Tribute Burstbucker pickups. 
Learn more about the Gibson 70s Explorer Solidbody Electric Guitar and Gibson 70s Flying V Solidbody Electric Guitar.
Keep up with Brian Bell at weezer.com.
Keep up with Sam Plecker at vistakicks.com.