Fender Guitars has launched an amazing new American-made guitar that plays like an electric, but sounds like an acoustic. In fact, it can sound like any steel-string acoustic guitar you can imagine. With the form factor of Leo Fender's first guitars, the Fender American Acoustasonic Telecaster is going to surprise you.
We gave Los Angeles guitarist and Fender enthusiast Todd Wisenbaker a chance to play the new Fender Acoustasonic Telecaster. Check out the video below to hear Todd's first impressions as he runs through the amazing sounds of this groundbreaking acoustic/electric guitar.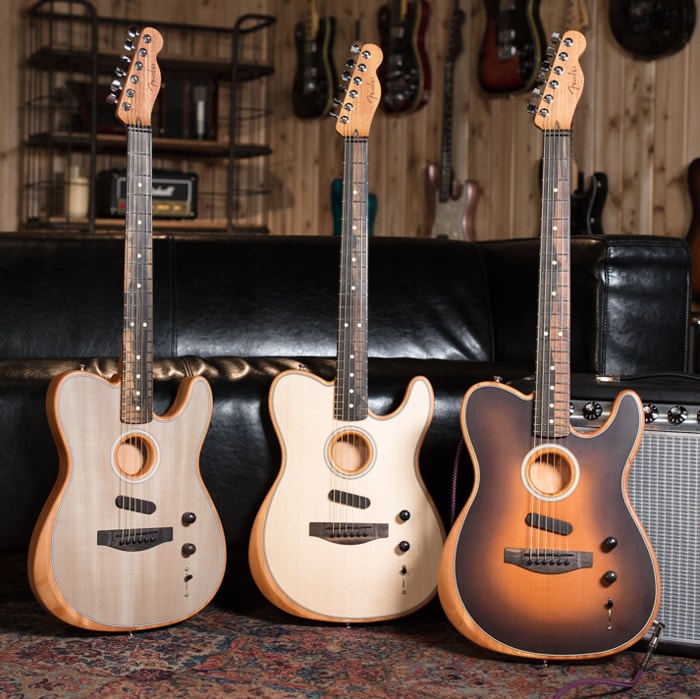 A guitar that looks fresh and feels right
At first glance, even with its familiar shape, the Acoustasonic looks like no other electric/acoustic guitar you've ever seen. The initial thing that catches your eye is the top. This section is what gives each variant of the Acoustasonic series its unique flair. Second is the "cool-looking soundhole situation going on" as Todd describes it. Fender designed this opening to let sound waves escape the body chamber, but prevent them from returning and causing feedback. Finally, uncommon to a Telecaster, the Acoustasonic features an integrated forearm contour that adds comfort, whether you're a strummer, flat-picker or finger-style player.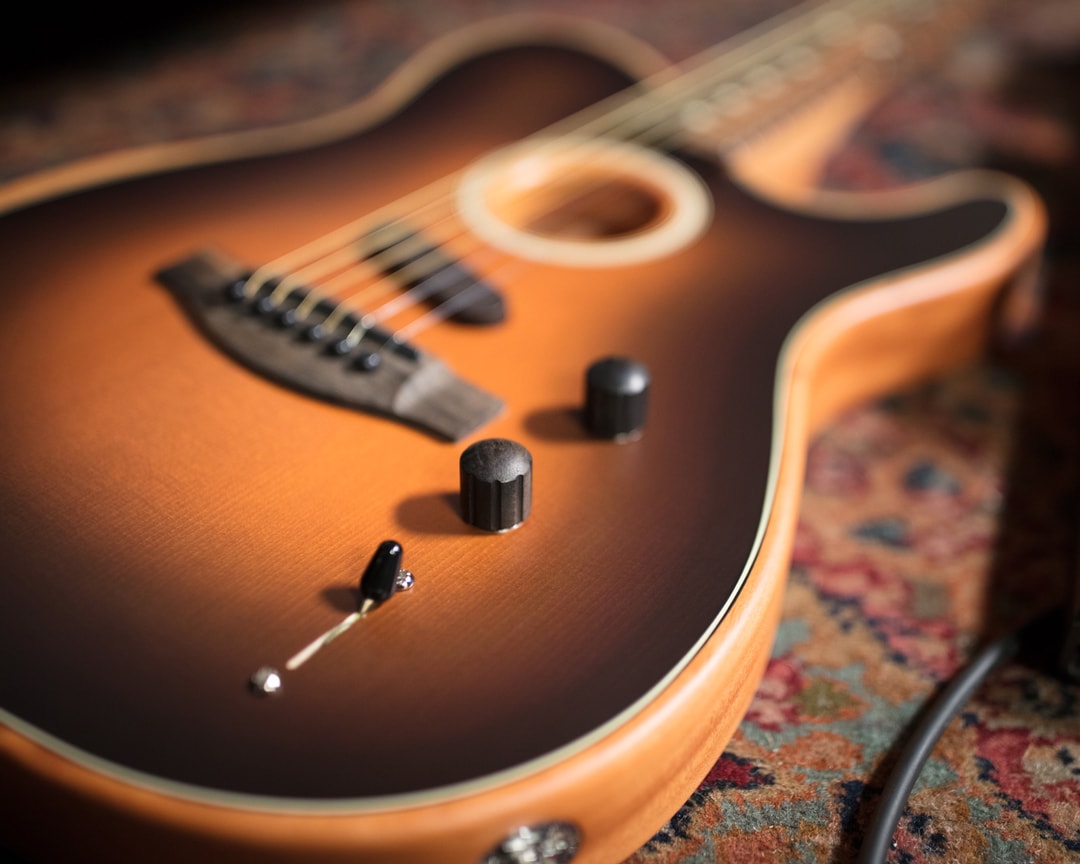 Picking up the Acoustasonic, you'll be delighted by its lightweight and well-balanced feel. The neck is superb and immediately familiar to any Tele fan or electric guitar player. About the neck, Todd says, "It's right in the middle. It's not super skinny. It's not beefy. It has a nice flat radius. Any bend is easy to do. As far as playability, no limitations."
Acoustic players should have no trouble adapting to the design of the new Acoustasonic. Actually, this guitar is one you'll have trouble putting down. As Todd observes, "It's weirdly more like an acoustic guitar, but that plays like an electric. It's kind of like you're cheating."
Realistic acoustic tones for any setting
If you're looking for convincing acoustic guitar sounds that won't feed back on stage, you'll find the Fender Acoustasonic in a class of its own. Without amplification, Fender's patent-pending Stringed Instrument Resonance System (SIRS) gives this instrument exceptional resonance and intonation. Connected to an amp or PA system, the Acoustasonic blooms into a full bouquet of beloved acoustic guitar types and tonewoods.
Featuring a revolutionary Fender and Fishman-designed acoustic engine, the Acoustasonic delivers ten different body style and tonewood combinations. This includes electric guitar sounds you can add or choose from to make this special Telecaster your new go-to guitar. Todd agrees, saying, "I can definitely see this being the only guitar you bring to a gig…I can definitely see myself using this in plenty of settings."
A 5-way pickup switch like no other
The Acoustasonic Telecaster offers five discrete voice pairs that can be played solo or blended via the Mod Knob. The 5-way position switch lets you toggle between these pairs with the option of getting full-on electric guitar tones at any moment. An onboard, rechargeable battery powers these active electronics. There is a USB connector near the output jack for recharging the battery; you can expect up to 20 hours of performance with each charge.
No other acoustic/electric guitar on the market comes close to giving you this level of control for shaping your acoustic guitar tone and sharing it with the world. As Todd concludes, "You really can dial in any tone you have in your head…On top of that, it plays as good, if not better, than a lot of electric guitars."
It's never been easier to find your sound in one guitar. Visit Guitar Center to learn more about the exciting new Fender Acoustasonic Telecaster.