The Fender Limited Edition HM Strat originally debuted in 1988, and was designed to be bright, bold and fast. It returns this year to give a new generation of players access to a Stratocaster designed for technical shredding and massive volume. Today's model is authentic to the original, right down to the iconic headstock with stylized Strat logo, and updated high-gain HM pickups in an HSS configuration, to provide all the power and tone a player could want.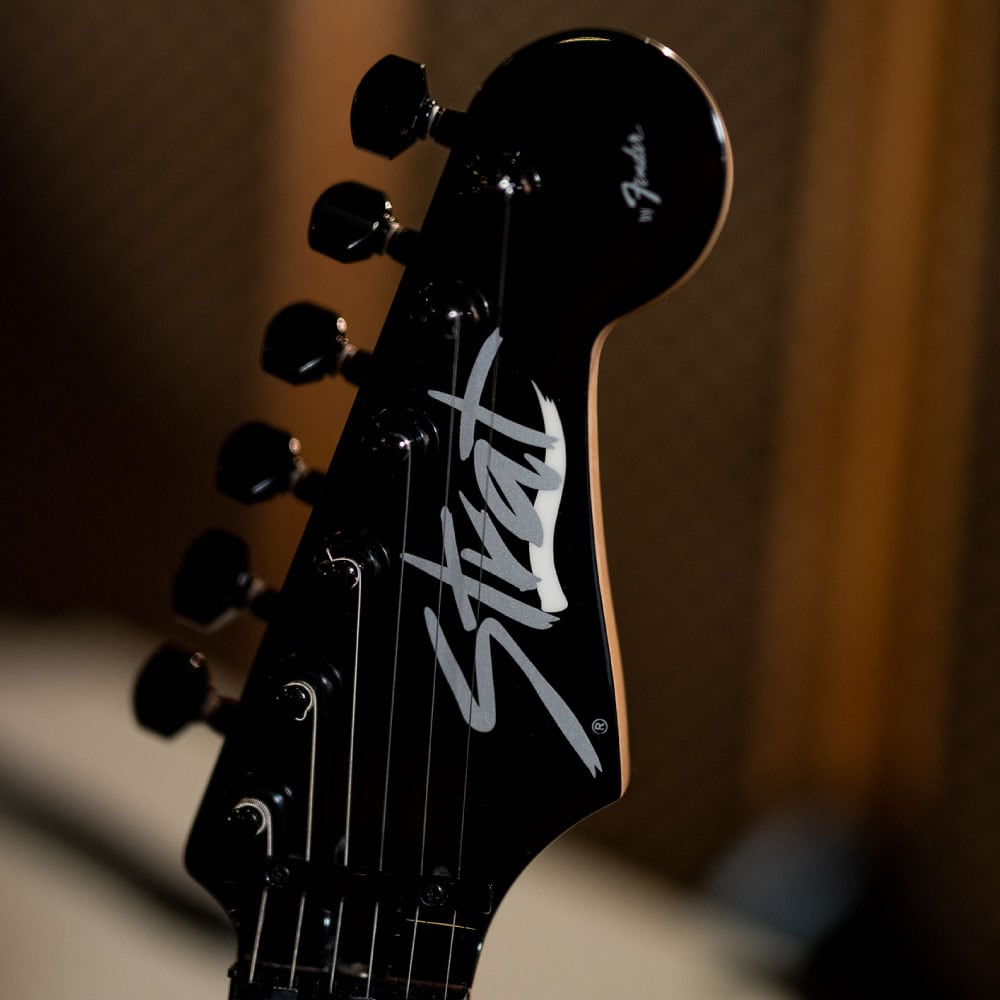 Chris Garza of Suicide Silence grew up down the street from Fender's Corona, CA location, but it wasn't until he heard KoЯn for the first time, that he knew he wanted to play guitar. Shortly after, he was jamming on a Stratocaster starter kit and that set the stage for what has been a life of playing guitar. Known for his massive sound and emotional riffs, he's been making records with his deathcore band for nearly two decades and their sixth studio album is slated for 2020. We asked Garza to come check out the new HM Strat and share his first impressions.
"I think when you hold a Fender, you carry the history with it ... it makes sense for Fender to get a little bit more heavy."
"I'm a huge fan of Fender Strats with humbuckers. They call that a 'Fat Strat'. The humbucker bridge actually goes into a single coil as well." Garza tries out all of the pickup positions and notes the variety of tonal options. "I'm a fan of passive pickups. If you want a wide variety of tones, you could put a Tube Screamer on it and make it scream, or make it warm and get a cozy blues tone … It's like you're painting a picture, and you're just throwing colors."
The neck, with a 17" radius rosewood or maple fingerboard, is another notable feature of this guitar. "This has 24 frets in case you want to go really up high and rip, and I'm a big fan of jumbo frets. You want to squeal? There it is, boom." The Thin C shape allows for speed and access. "I never played a Strat with a Thin C shape, so just that little bit thinner is pretty cool."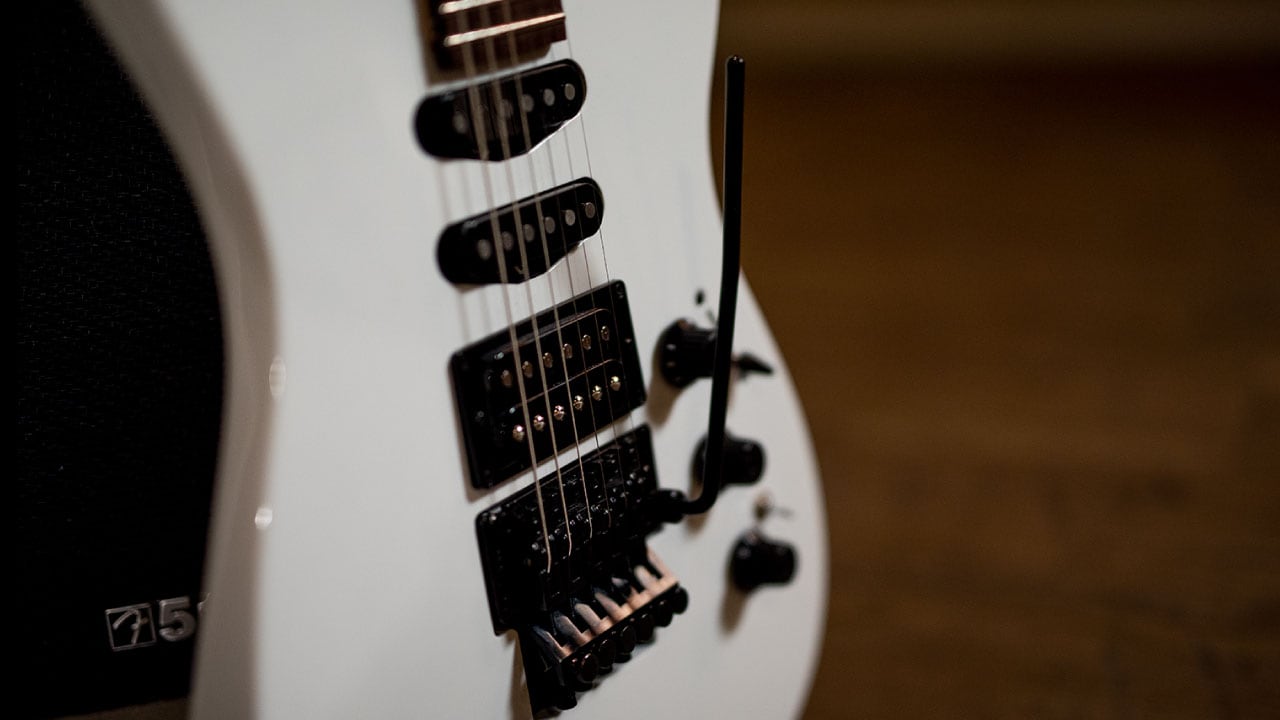 This guitar wouldn't be complete without the Floyd Rose Special double-locking tremolo, famous for staying in tune, even after the most intense of uses. "A lot of my technical ripper friends want that Floyd Rose," says Garza as he demonstrates the dive-bomb technique. 
He also spoke about why the Stratocaster has worked for him all these years. "I'm more drawn to sounds and emotion, and the Fender Strat really allows that to access the center of my heart and just turns it into a sound. There's nothing like that and once you can access that, the sound just comes."
Learn more about the Fender HM Strat with rosewood or maple fingerboards. 
Keep up with Chris Garza: https://www.instagram.com/chrisgarza