Fender has just released some exciting new anniversary guitars. Many people think of Fender guitars and imagine Stratocasters and Telecasters on stage in the hands of great players like Eric Clapton and Keith Richards. If you really love Fender guitars, other models come to mind, specifically the Jazzmaster, perhaps in the hands of Elvis Costello and other alt-rock icons.
With soapbar single-coils and offset body, the Jazzmaster was introduced in 1958 as Leo Fender's new top-of-the-line electric guitar. It continued to exist and attract a counterculture of guitar players in search of new sounds and a different look.
Fender is celebrating the launch of the Jazzmaster 60 years ago with three amazing 60th Anniversary Jazzmaster models. There is something here for every Jazzmaster fan. Whether it's the original '58 Jazzmaster prototype, or the classic Jazzmaster that evolved in the '60s, or finally the souped-up, 3-pickup Jazzmaster version introduced today, you'll find the Jazzmaster for you.
Fender 60th Anniversary '58 Jazzmaster Electric Guitar
The original '58 Jazzmaster introduced a revolutionary offset waist, distinctive-sounding pickups, a versatile rhythm/lead circuit and was the first Fender guitar to benefit from a rosewood fingerboard. A tribute to the original prototype of this ground-breaking guitar, the 60th Anniversary '58 Jazzmaster is your chance to experience this game-changing instrument in its original form.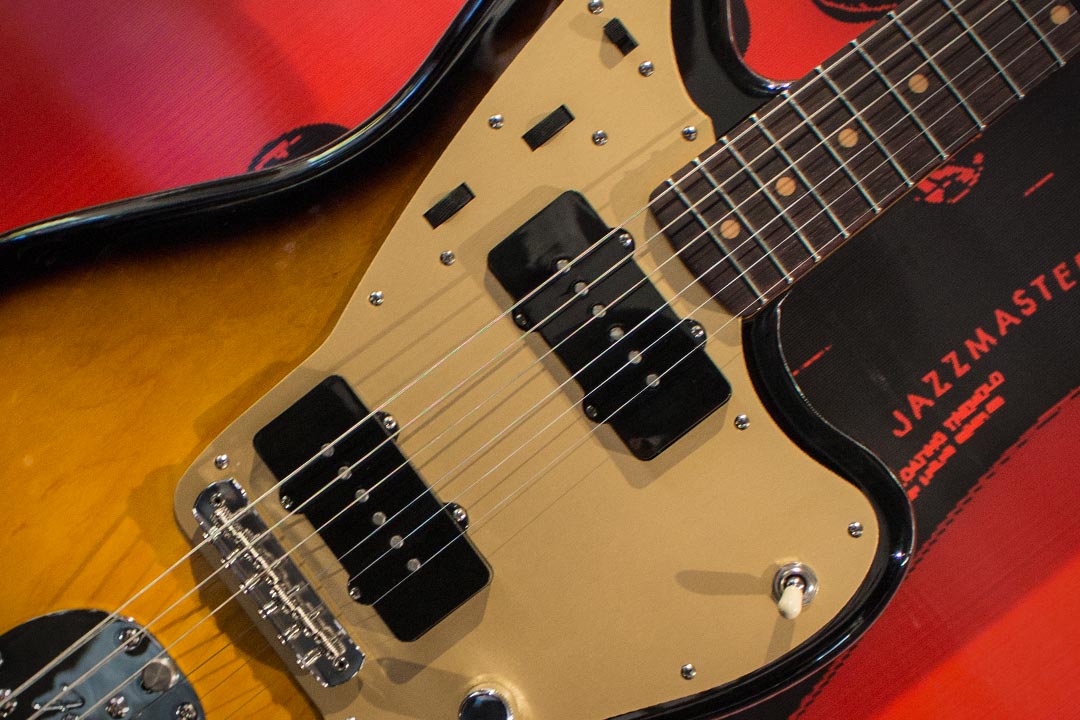 Fender 60th Anniversary Classic Jazzmaster Electric Guitar
In 1966 Fender updated the Jazzmaster with a bound neck, block inlays, and as a special aesthetic touch, a matching painted headstock. These stylish charateristics—as well as the rich, multi-dimensional sound—made this mid-'60s electric guitar one of the most desirable Jazzmaster models. Fender has reproduced these timeless features in the 60th Anniversary Classic Jazzmaster, adding a few modern enhancements for today's player.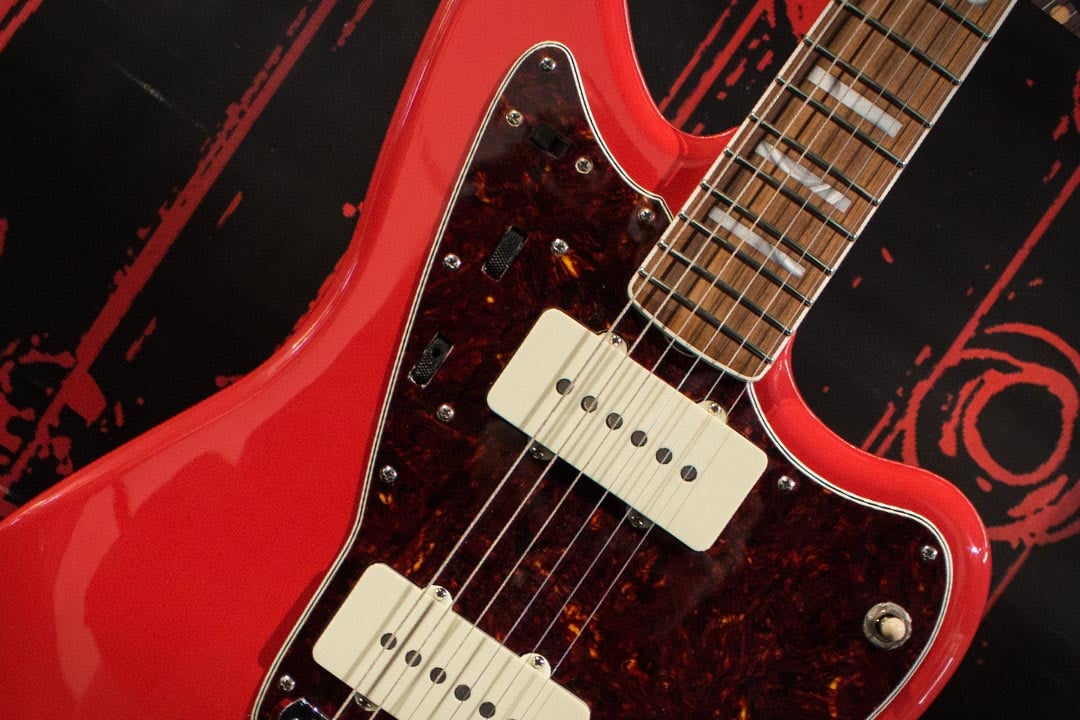 Fender 60th Anniversary Triple Jazzmaster Electric Guitar
The 60th Anniversary Triple Jazzmaster is a modern take on this classic guitar in the spirit of all those that have modified Jazzmasters over the years. Designed and voiced specifically by pickup master Tim Shaw, this calibrated pickup set is dressed in sleek chrome Filter'Tron covers. The throaty, powerful bridge pickup is matched to chiming neck and middle pickups for ultra versatility. This model Jazzmaster features a standard 5-way pickup switch with traditional Strat layout and a special 2-way toggle switch that adds even more sonic flavor.
View our full collection of Fender gear