Taylor Guitars' master guitar designer, Andy Powers, is changing the acoustic guitar game again. Introducing Taylor V-Class bracing. Debuted at NAMM 2018, Taylor V-Class bracing gives you improved intonation, volume and sustain.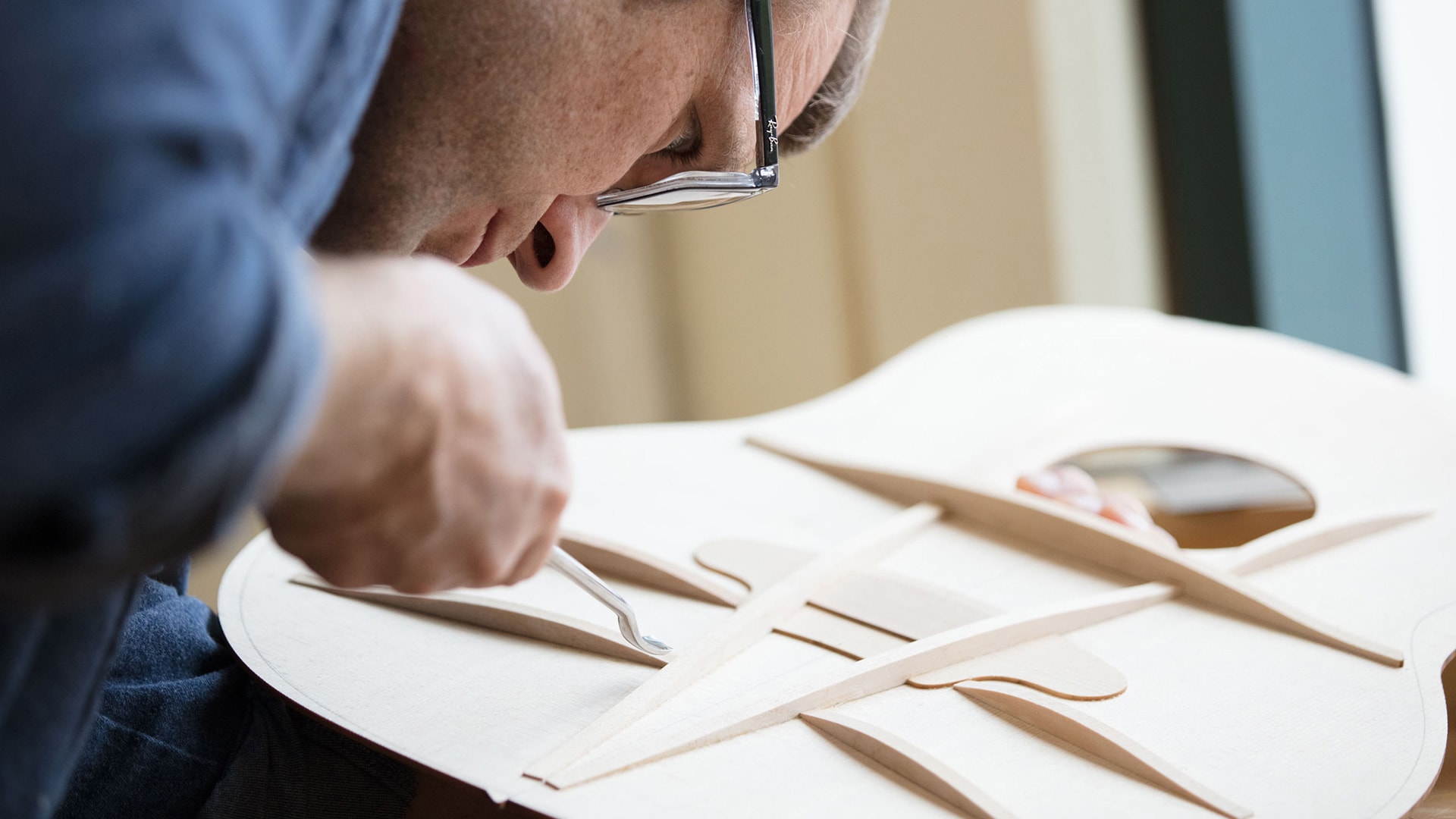 How does V-Class bracing work?
Most acoustic guitars feature a form of X bracing. With Taylor V-bracing, the X shape is now a V. It starts at the center of the lower bout and opens up, framing the soundhole in between. Fanned braces branch out sideways like a modified Van Halen logo. This new shape provides independent control of the stiffness and flexibility of your acoustic guitar's top. String vibrations flow out evenly, like parting waves (a huge inspiration for the design). The result, more harmonious notes. Upper register notes don't get choked out. Harmonics sing more uniformly down the neck. When you play chords on a guitar with Taylor V-bracing, sour notes disappear. Your guitar stays in tune, projects louder and holds each note longer.
This groundbreaking acoustic guitar series comes in four models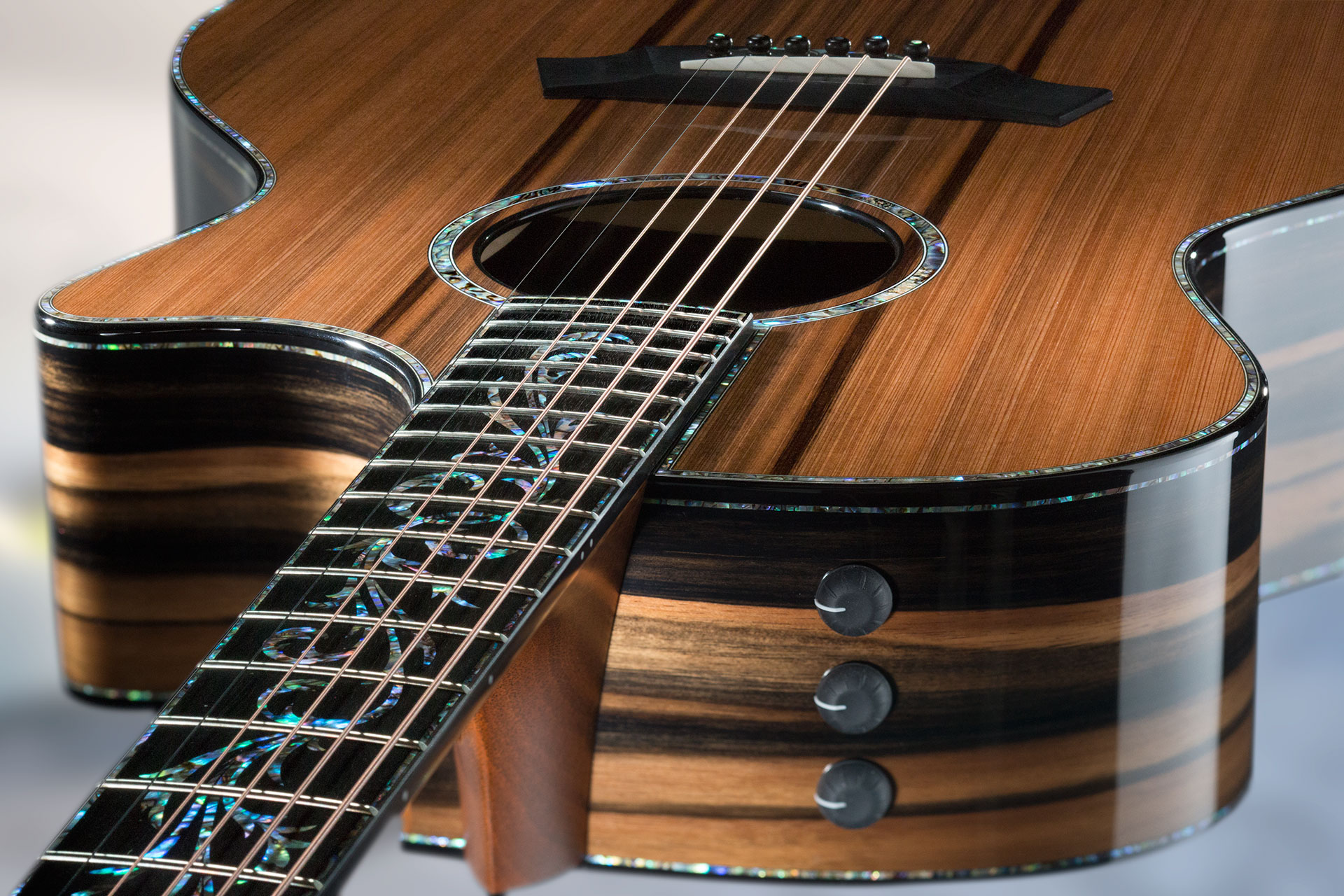 Taylor PS14ce
The Taylor PS14ce Grand Auditorium acoustic-electric guitar pairs striped West African ebony from Cameroon with a sinker redwood top. The result is a bold and complex tone. A special, hand-sculpted armrest adds comfort. The Nouveau fingerboard and bridge inlay design bumps up its visual appeal. Onboard Taylor ES2 electronics supplies perfect plugged-in performance.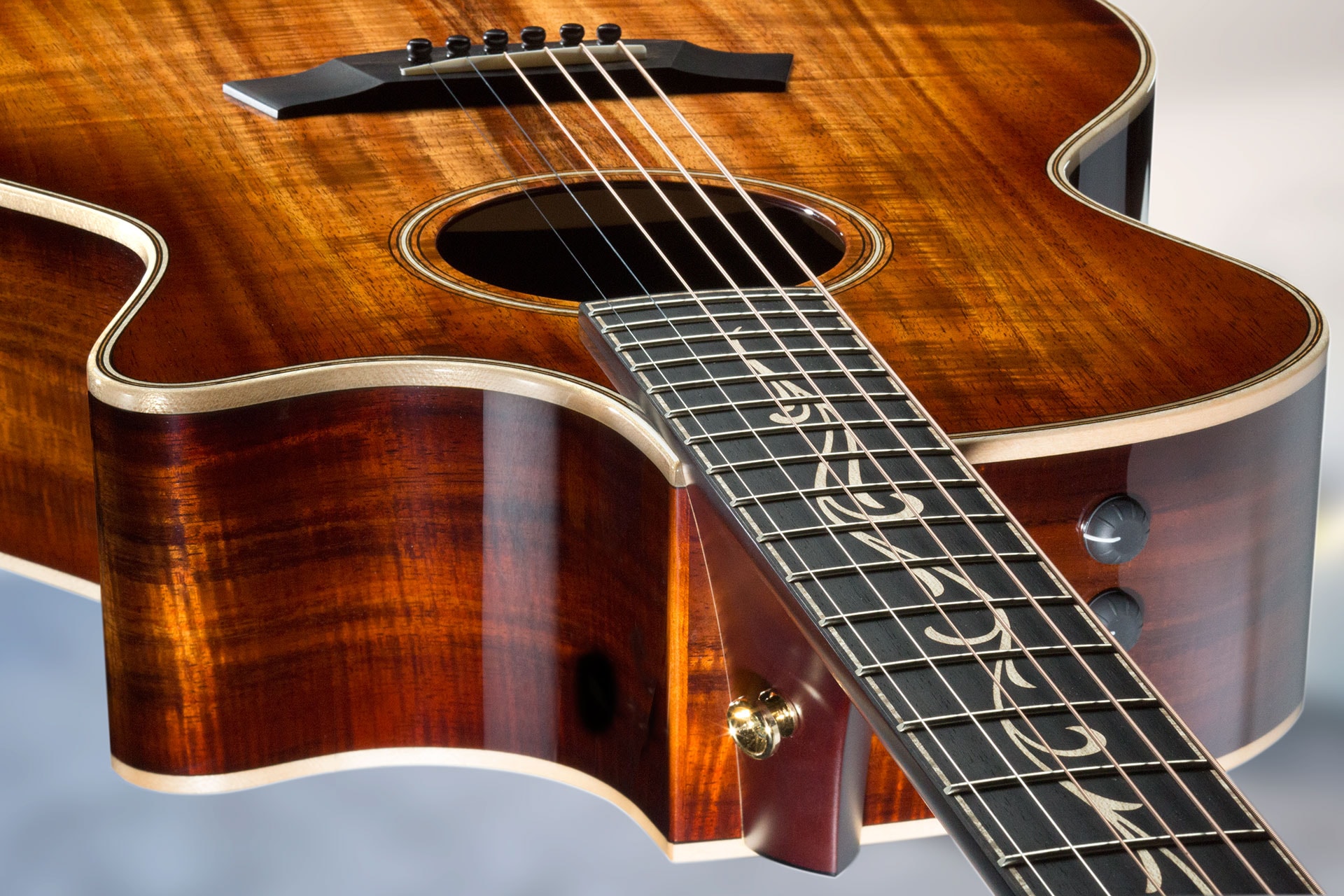 Taylor K24ce
The Taylor K24ce Grand Auditorium acoustic-electric guitar is crafted from all Hawaiian koa. The sweet sound koa produces can sometimes get absorbed because it spreads slower. With Taylor's V-Class bracing, you'll get more out of your initial attack with smoother, longer-lasting sustain. The K24ce complements koa's natural beauty with a Spring Vine maple fingerboard inlay and big leaf maple body, rosette and logo binding. It also features onboard ES2 electronics.
Taylor 914ce
Taylor's 914ce Grand Auditorium acoustic-electric guitar marries Indian rosewood with Sitka spruce. The V-Class bracing bolsters the sonic performance of this dynamic duo, keeping the rosewood's overtones in check. Volume and sustain are also noticeably beefed up. Like the PS14ce, it has a beveled ebony armrest and Venetian cutaway for comfort. Taylor uses abalone and pearl for the inlays, and a combination of paua, ebony and koa for the rosette, purfling and trim. ES2 electronics complete the package.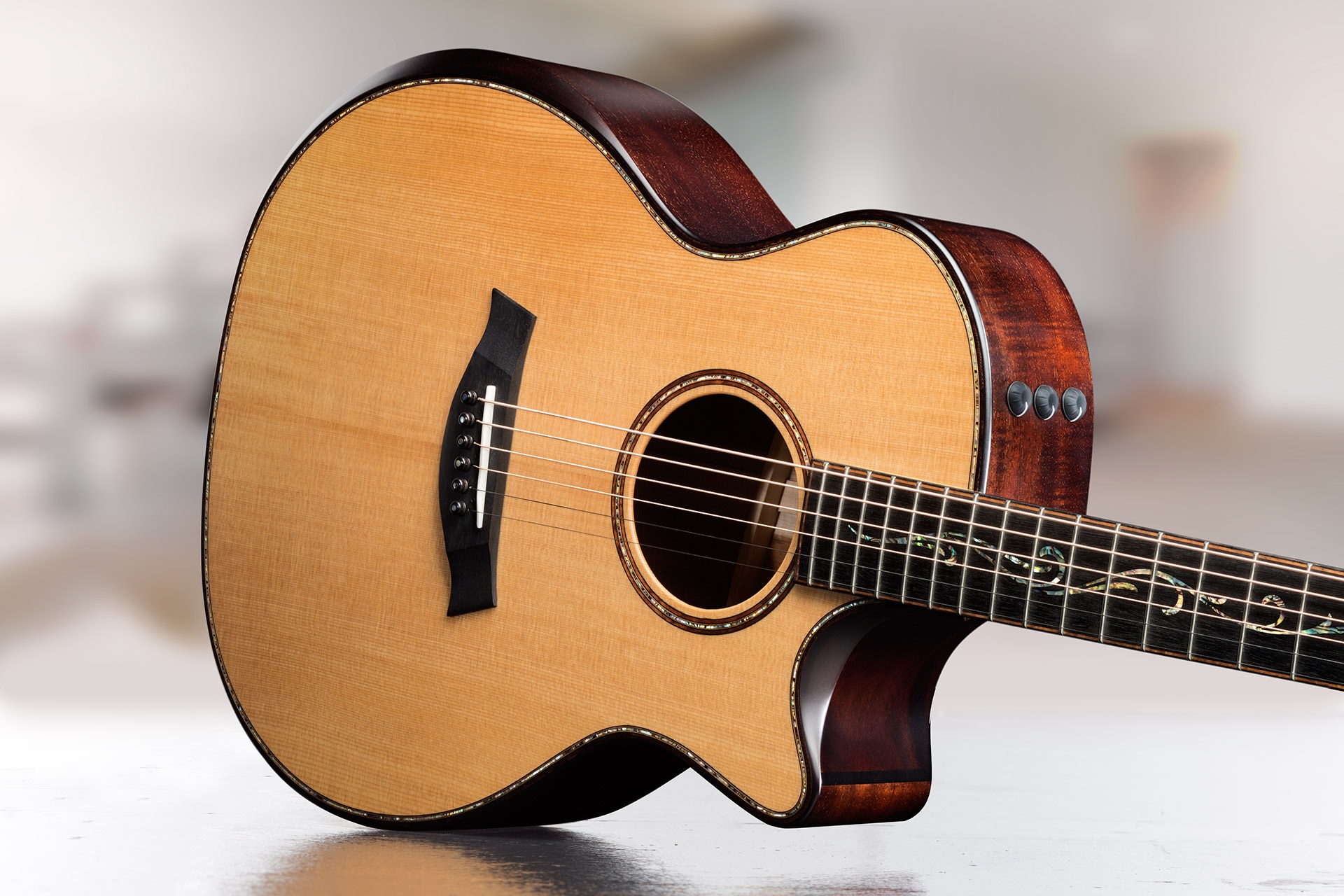 Builder's Edition
The belle of the ball is Taylor's Builder's Edition Grand Auditorium acoustic-electric. Andy Powers spent a little more time conceiving this one. It features a solid koa body paired with a torrefied Sitka spruce top. The V-Class bracing makes the Sitka even more rigid for added projection, dynamics and resonance. Special touches include a beveled armrest and beveled cutaway, paua inlays and edge trim, inlaid purfling, premium Gotoh 510 tuners and a "Silent" satin finish with Kona burst. It's a beauty to behold for sure.
More Taylor Grand Auditoriums with V-Bracing are on the horizon. Until then, stay tuned. With Taylor Guitars' V-Class bracing, it's a lot easier.
See our entire line of Taylor Guitars