DJ Nitrane is defining what it means to be a modern DJ. From his work as a "dot-connector" at J. Cole's Dreamville Records, to his life on the road with Bas, Nitrane is making waves in the hip-hop scene. When he's not spinning at his residencies or celebrity V.I.P. parties, DJ Nitrane is in high demand at night clubs around Los Angeles. The new Pioneer DJ DDJ-1000SRT 4-channel controller is built for gigs just like those DJ Nitrane plays every week. This portable controller has the industry-standard professional features often found in DJ booths. But it also has the added bonus of Serato DJ Pro. We invited DJ Nitrane to check out the 1000SRT and share his first impressions.
"The 1000SRT has so many possibilities. From a producer's standpoint, you could create a beat on it. You can add scratches to a beat if you're producing with it. You can plug in some turntables and use just the mixer if you don't want to deal with the jog wheels. There's endless possibilities."
The Pioneer DJ DDJ-1000SRT controller builds upon the success of the DDJ-1000 for rekordbox dj. The DDJ-1000SRT was made for dedicated use with Serato DJ Pro. Professional DJs have watched equipment change a lot over the years. Through it all, Serato has been a constant. Its ability to use control vinyl and to interface with a wide variety of hardware have kept it popular. "I love turntables—I grew up on turntables," Nitrane said. "But as technology evolved, CDJs became such a power player." Like many other professional DJs, DJ Nitrane adapted to changing technology and embraced Pioneer's flagship CDJ-2000NXS2. "The DDJ-1000SRT is very close to a CDJ," Nitrane said. "The jog wheel is the exact same. It has the light/heavy jog adjust … if you want it heavy, just so it sticks to your hand a little bit more. You have the same feel, and you don't have to sacrifice anything performance-wise."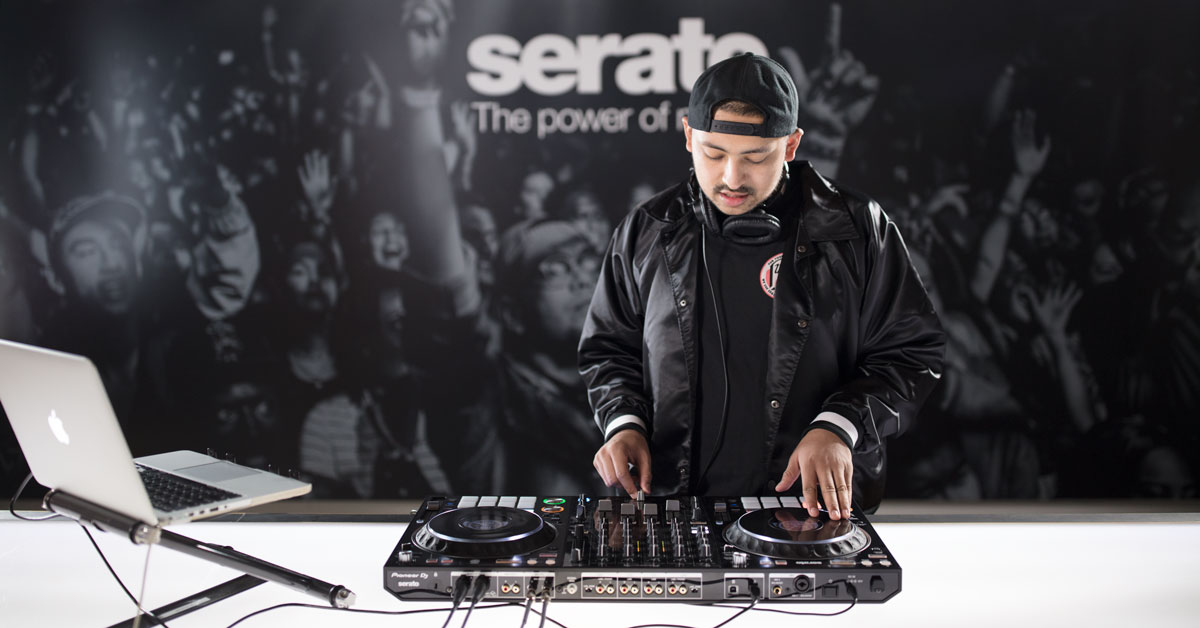 DJ Nitrane and the new Pioneer DJ DDJ-1000SRT 4-Channel Controller. 
Keeping an eye on critical track information has never been easier. "It has a screen now on the jog wheel, which is amazing," Nitrane said. "It tells you the BPM, the timing of the song, and also the placement of the song … which is great. You don't have to look at your laptop to know where you are."
Professional DJs who are used to the CDJ-2000NXS2 multi player, DJM-S9 mixer and DJM-900NXS2 mixer will feel right at home with this controller. The Pioneer DDJ-1000SRT has a familiar club-style layout and intuitive interface. DJs who are used to spinning on a DVS setup with analog turntables and a 2-channel battle mixer will appreciate the DDJ-1000SRT's layout. Every button, knob and switch is right where you'd expect it to be. The mixer section includes an onboard sampler, Beat FX, 3-band EQ and Sound Color FX.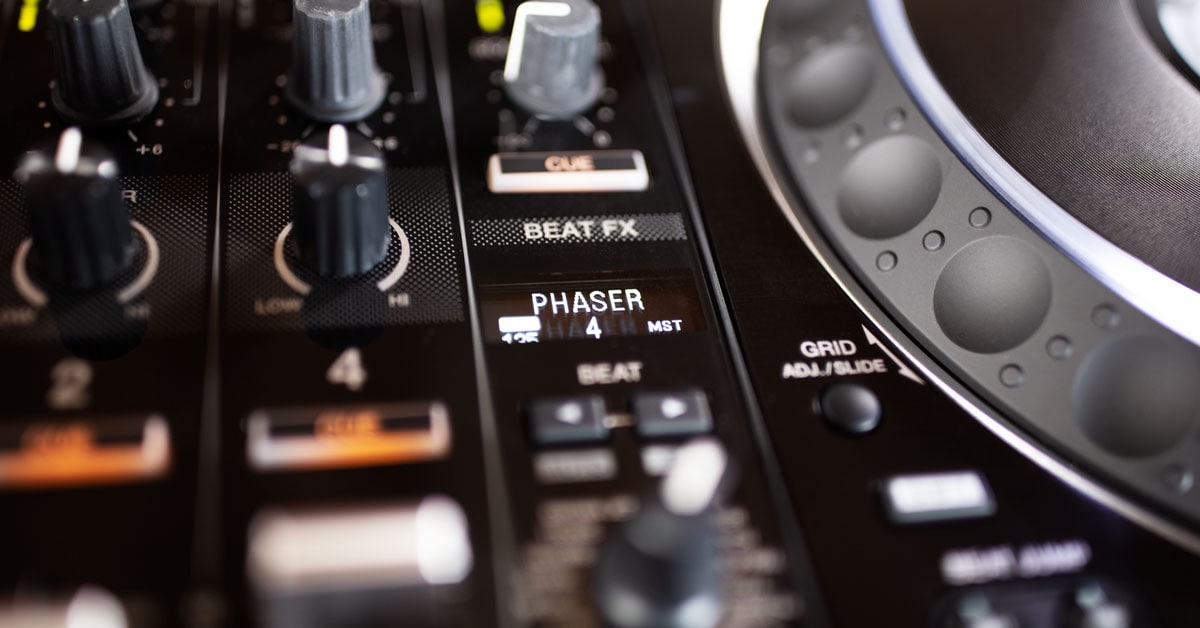 "That's one of the things that I really love, to see that they've incorporated effects into a small controller. You have Echo, you have Spiral and Reverb… there's a lot of cool things you can do with stuff like that." 
The 4-channel mixer section also features a Magvel Fader crossfader for buttery-smooth scratching and turntablism routines. "The fader is special," DJ Nitrane added. "It's the same as on the DJM-S9, which is one of my favorite mixers by Pioneer DJ. So, for that to be on a controller, it's definitely a gift."
Serato DJ DVS DJs who have already saved cue points and loops can easily trigger them with the DDJ-1000SRT's 16 tactile performance pads. "The pads are smooth," Nitrane commented. "There's no delay. And you can add effects, like change the pitch, which is really incredible."
"One of the features that took me by surprise is definitely the ability to loop," DJ Nitrane said. "Usually you'd have to go into your laptop to set up a loop through the keys. So, to have it so accessible with just the press of a button, it's perfect."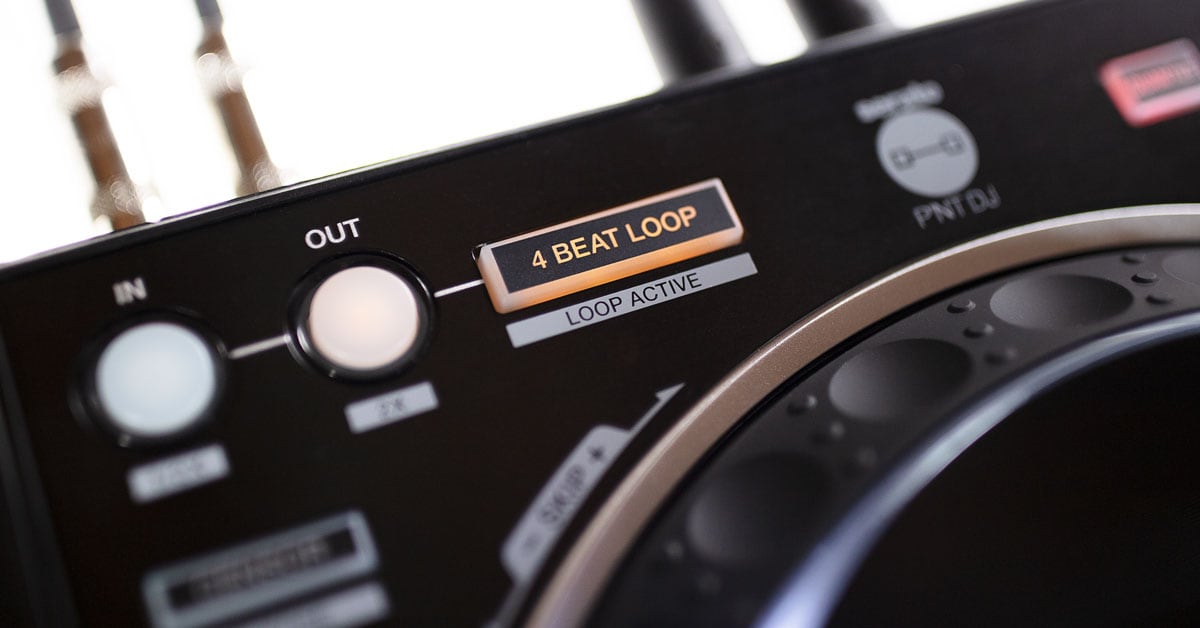 Since the Pioneer DDJ-1000SRT is designed for dedicated use with Serato DJ Pro, you don't need an external controller box or sound card. Just plug in your laptop running Serato DJ Pro software, and you're good to go. Dual USB inputs make DJ transitions seamless, allowing two laptops to connect to the controller at the same time.
"It's really important to have a controller these days, just because there are so many different gigs that are available and you can just pop it open and play anywhere. It's small, portable, fits in your luggage, so you're good."
The Pioneer DJ DDJ-1000SRT for Serato DJ Pro is built to give modern DJs maximum control and creative freedom. "I think it's very important to be eclectic when it comes to DJing, because you have to have an open mind," DJ Nitrane said. "It opens you up to so many different cultures, and you understand people through music. You can't please everybody at the same time, especially in a room that's filled with so many different personalities—so many different cultures. It's hard to find the common ground, but once you find it and you keep it, it's the best feeling of all time."
Keep up with the latest from DJ Nitrane on Instagram.