First introduced to the public in 1976, the StingRay Bass has become one of the most iconic instruments in history. From its birth on Leo Fender's bench to the updates announced today, Sterling Ball has been there every step of the way. We had the chance to visit the Ernie Ball Music Man factory in San Luis Obispo, California to chat with Sterling about the new features and appointments of the Ernie Ball Music Man StingRay Special and StingRay5 Special Electric Basses.
"It's still a StingRay5, it's still a StingRay. You can get all of those sounds, you just have the ability to get a lot more sounds and be a lot more comfortable doing it."
- Sterling Ball
A Revolution in Bass Playing Comfort
The Ernie Ball Music Man team started by removing weight from the StingRay body, using ethically harvested southern swamp ash, weighing the body blanks at the outset of production to meet new, lighter requirements. The carve of the body contour has also been enhanced and rounded for more comfort in any playing position.
Lightweight aluminum was chosen for the knobs, control plate, neckplate and tuning keys, still in their 3+1 or 4+1 configuration, accounting for between a half-pound and pound of weight relief overall. The neck joint has also gotten an ergonomic makeover, now a sculpted five-bolt design vs. the previous square six-bolt, offering easier access to the higher frets, including the newly added 22nd fret on the four-string models. The plain-maple neck has also been replaced with roasted maple for better stability, smooth playability and visual appeal. Sterling explains: "It's like you've got the most perfect vintage neck, only it's brand new."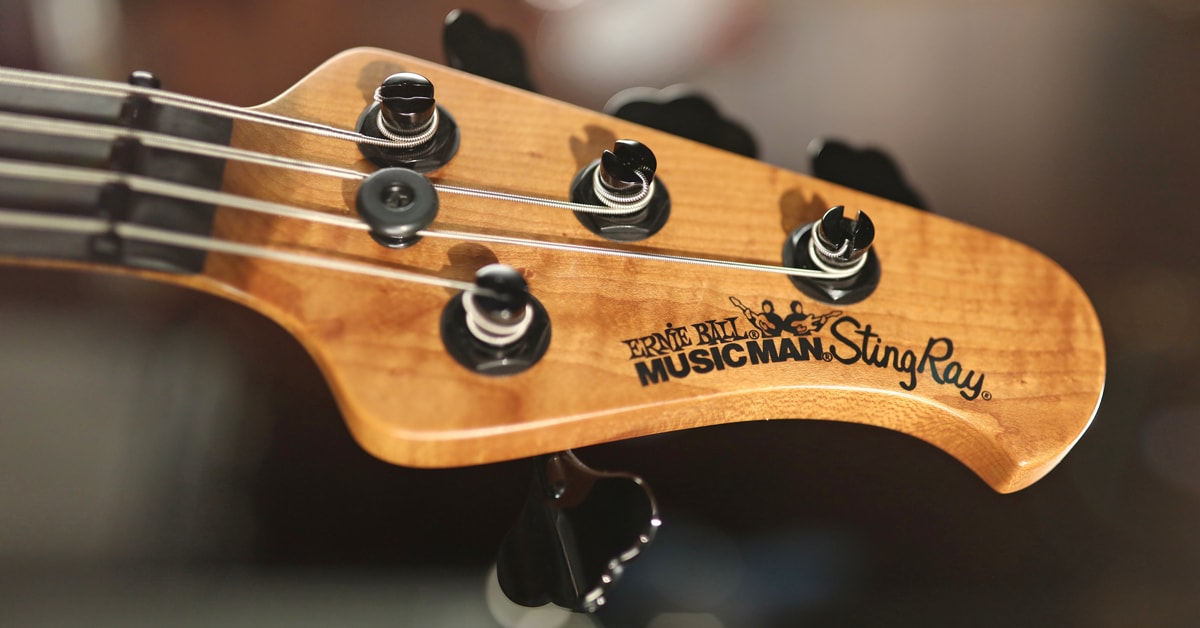 Double the Power to Find Your Sound
Knowing that many players would typically crank all the EQ knobs to 10, Music Man expanded the electronics section on all of the new StingRay Special basses. They boosted the preamp from 9 to 18 volts and matched it to higher-output neodymium pickups. The three-band EQ was also revamped and improved.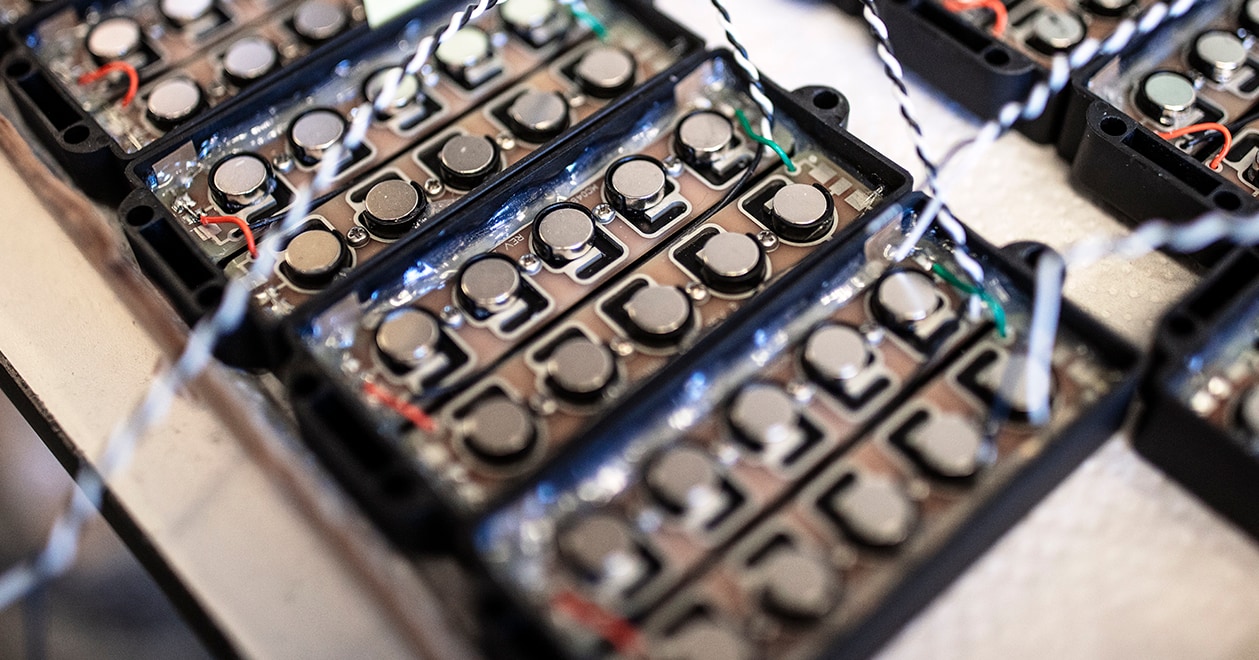 "That 18 volts is to give you the amount of headroom you need to get the optimum performance out of the pickup and preamp." says Ball, who developed an affinity for neodymium in the development of their Bongo basses.

Both the four- and five-string versions of the 2018 StingRay Special basses are available in a two-humbucker pickup configuration featuring five-way switching (Bridge H / Inside Coils / HH / Outside Coils / Neck H) for an even wider range of tones. Of note, the single-humbucking StringRay5 features a three-way switch that changes its dual coils from wired in series, to parallel, or series with a filter.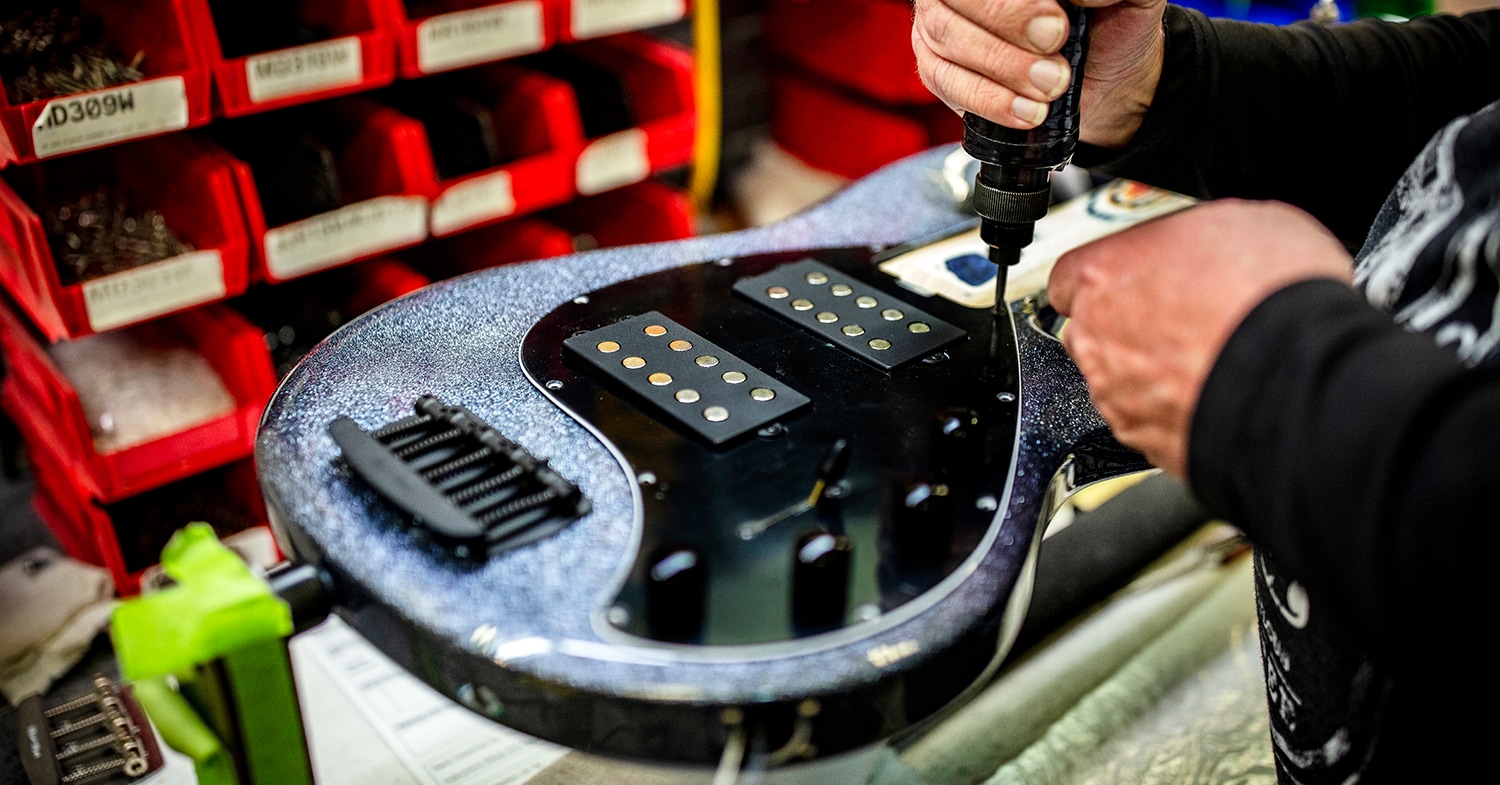 There's a StingRay Special for You
The new StingRay models come in a variety of configurations, offering 12 distinct models from which to choose. First choice is deciding between a four-string or five-string bass - there are six of each. From there, you can select one or two humbucking pickups. As mentioned above, StingRay Special electronics offer more control over your sound. Even without a three-way switch, the simplest single-humbucking StingRay Special four-string is incredibly versatile.
Once you choose the number of strings and pickups for your StingRay Special, you'll have a choice between three fretboard materials: roasted maple, ebony or rosewood. Finally, Music Man is known for offering guitars and basses in a wide palette of colors and finishes, which remains true with the new StingRay Special basses. We have a large selection of colors in stock - you're bound to find a StingRay Special you love.
Make Your Next Bass a StringRay Special
Whether you already own a California-made Music Man bass or not, now is a great time to make your move. Shop all of the 2018 Ernie Ball Music Man StingRay Special basses or stop in to your local Guitar Center to play one today.
Watch the video of our visit to Ernie Ball Music Man and get the lowdown on the new 2018 StingRay from Sterling Ball himself: