The POD is back. In its first totally new design in a decade, the Line 6 legend has returned in the new POD Go floor multi-effects guitar processor. Available at Guitar Center, the new POD Go is lightweight, powerful, portable and delivers all of the amazing sound quality and amp, cab and effects modeling of the company's flagship Helix in a much more affordable unit.
Keeping it Simple
In its essence, the new Line 6 POD Go is a streamlined take on the Helix LT, with a focus on the meat-and-potatoes features that serve the most players without sacrificing the core needs. And it offers more switching options and features than the company's higher-priced HX Stomp. For example, the POD Go ditched the dual effects loops, Variax and MIDI integration, but kept a single mono/stereo switchable effects loop for adding external effects, stereo 1/4" outputs, and a multi-function expression pedal.
Speaking of the expression pedal: As an example of how the POD Go is geared toward being easy to use for the broadest range of players, the pedal's two functions are automatically configured as a volume/wah with each preset—the two most common uses for an expression pedal. That little touch by Line 6 gets players up and running faster, so they can focus on playing instead of button assignments and signal configuration.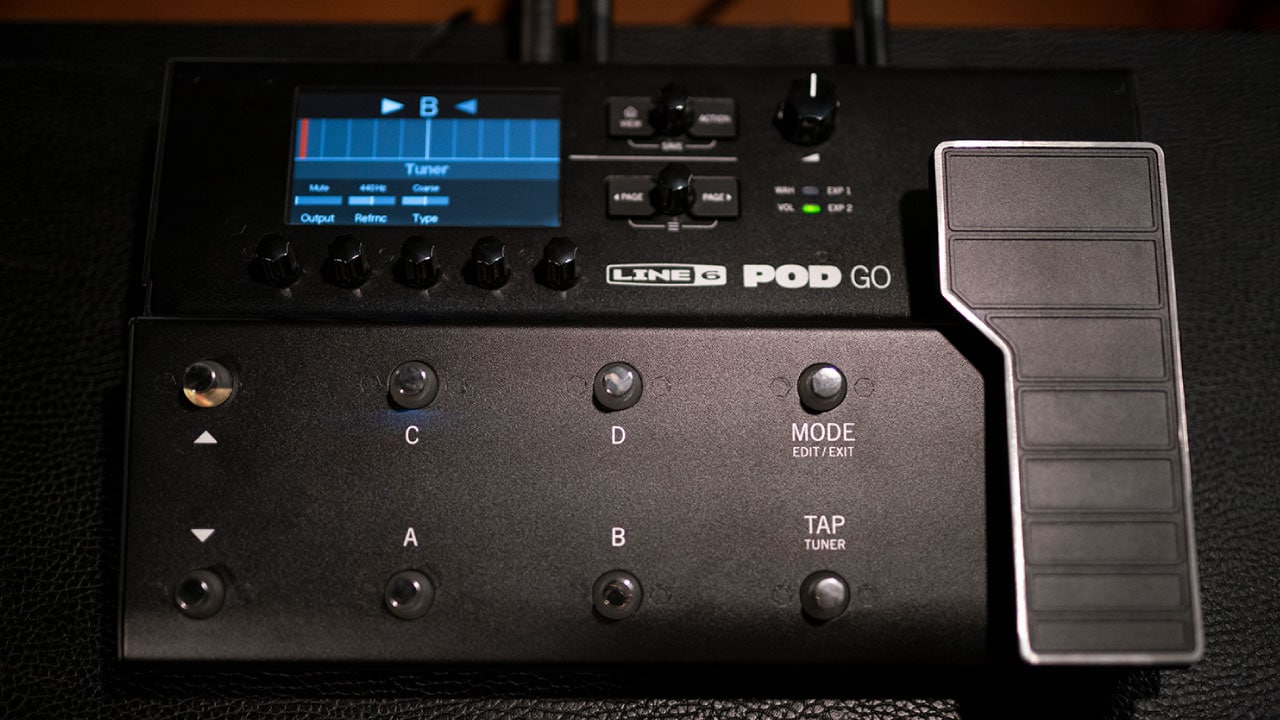 The POD Made to Travel
As many know, the Helix, Helix LT and last-generation POD HD series are well built, but large and heavy. The relatively spritely POD Go, however, is small and light enough to be stashed in a backpack or larger gig bag for easy travel to a gig, rehearsal or recording session.
That's especially beneficial for urban players who need to use a bus, subway or taxi to get to the show, as carrying an instrument and a separate pedalboard case can be cumbersome on public transit. Simply show up to the venue, plug POD Go into the house PA and start playing.
Next-Gen POD Features
In another upgrade from the POD HD series, the POD Go features a large color screen to easily see the color-coded signal chain. This makes for fast and simple adjustments to add, remove or swap amps, cabs and effects.
The POD Go offers over 200 models that range from cutting-edge to classic legacy effects that players of all types have loved for decades. And those models are taken from the HX family of models to ensure the highest possible sound quality.
Another update that players will love is the ability to add third-party impulse responses, which are essentially speaker cabinet emulations. That further expands the POD Go's tonal arsenal and lets players tailor the processor to their personal needs.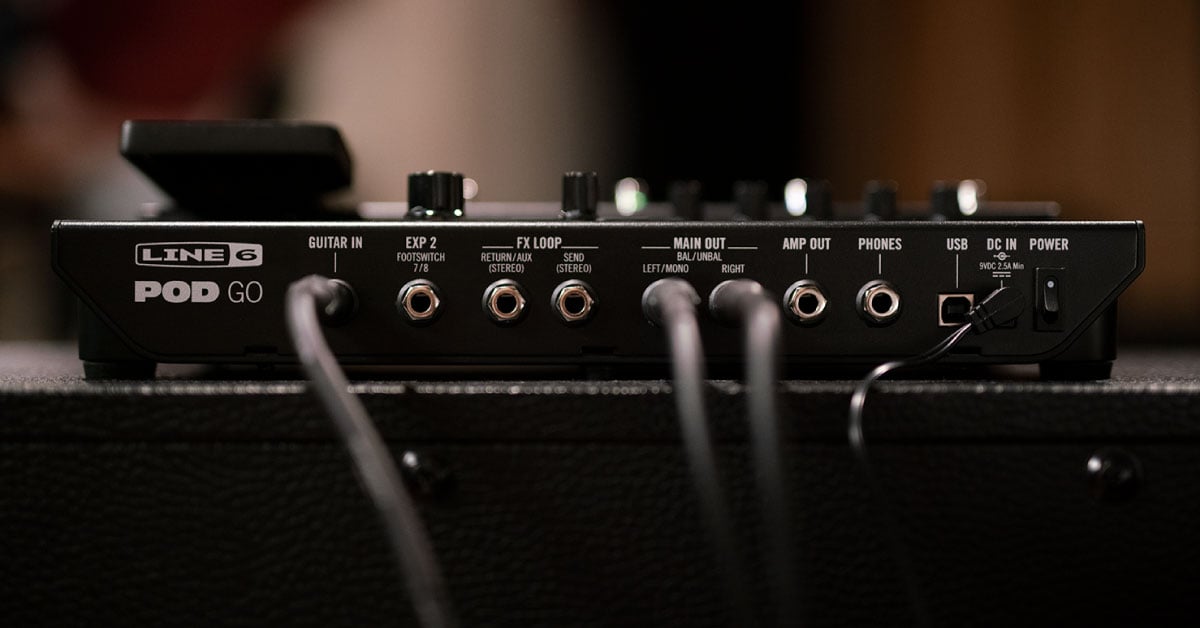 USB Computer Integration
Even though the full-color display makes for quick and easy tone adjustments, Line 6 offers a computer application for more in-depth tailoring in POD Go Edit via the unit's USB port.
In addition to tone editing, when the POD Go is connected to a computer, it can be used as a 4-in/4-out recording interface into a DAW. Plus, it can be used to re-amp dry signals to find the perfect sound to match a mix and tone of a song. And if the built-in arsenal of amps isn't cutting it, Line 6 offers frequent updates with additional amps, cabs, effects and features to further expand the utility of their processors.
Time to Go—POD Go
With its impressive feature set, top-tier sound quality and portable platform, the Line 6 POD Go is a must-have for players who need a lightweight, high-quality rig without a ton of extra features. Whether for bedroom practice, home-studio recording or live shows, the new POD Go will take you there.
Learn more and order your Line 6 POD Go.