With a 60-year legacy of industry-defining innovations, Universal Audio has always been at the forefront of recording technology. Following last year's introduction of their highly-regarded flagship Apollo X rackmount interfaces, UA has announced two significant updates to their desktop audio interface line, Apollo Twin X (Duo and Quad Core) and the new Apollo x4.
The release of the Apollo X family saw UA introduce a variety of impressive features and specifications to their product line, including Surround mixing, 24dBU operation and upgraded, elite-class converters. Recognizing that most of their desktop users likely wouldn't need all of the new Apollo X features, UA focused their efforts on improving the spec that matters most: sound quality.
A Closer Look at Apollo x4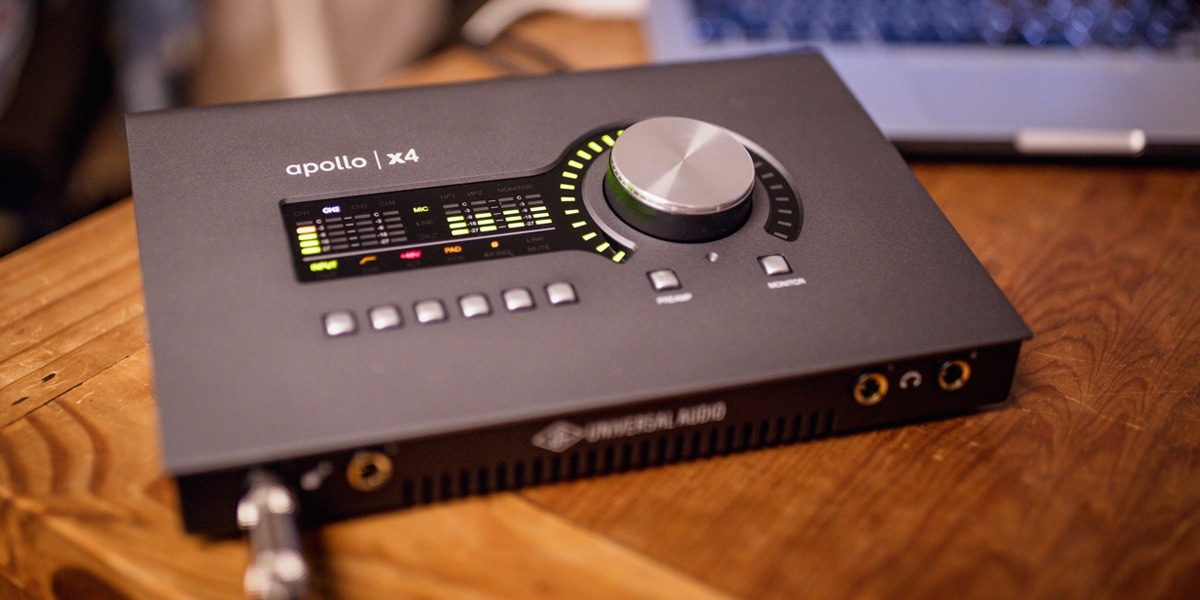 Bridging the gap between their Apollo Twin and rackmount Apollo X families, UA has introduced their Apollo x4 desktop audio interface. Designed for musicians, producers and audio engineers alike, Apollo x4 offers the same elite-class audio conversion introduced with their Apollo X line, four Unison-enabled preamps and QUAD Core real-time UAD plug-in processing.
While the Twin family firmly planted UA in the realm of singer-songwriters, producers and mix engineers wanting to get into the UAD platform, Apollo x4's four Unison-enabled preamps allow you to record more sources right out of the box. This make it a great match for the expanding project studio, while still coming in a mobile-friendly design.

If you're looking to expand your studio, Apollo x4 features optical ADAT/SPDIF I/O, so you can connect your own outboard preamps for recording 8 additional sources. 
Apollo x4 connects to Mac or PC via Thunderbolt 3 and includes UA's Realtime Analog Classic Bundle of plug-ins.
What's New in Apollo Twin X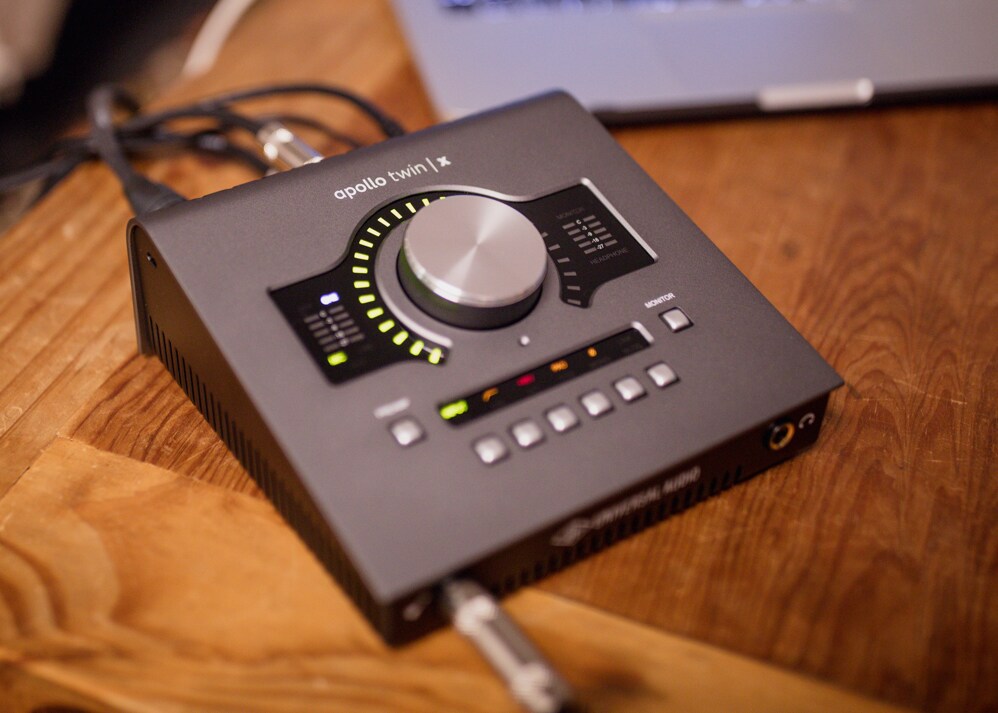 The new Twin X, available in Duo and Quad Core, feature's UA's elite-class audio conversion, delivering 127 dB of dynamic range and -117 dB THD+N. What do those specs mean for you? Better sound to better inform your audio decisions, whether you're recording, mixing or both.
As with the prior generation MKII, the Apollo Twin X features UA's Unison preamps, optical ADAT/SPDIF input, and a built-in Talkback mic, for an incredibly flexible desktop interface. Apollo Twin X connects to your Mac or PC via Thunderbolt 3 and includes their Realtime Analog Classics Bundle.
Learn more about the new Apollo X desktop audio interfaces and order yours today.