John Mayer's wildly popular signature Stagecoach parlor guitars from Martin are rare little gems. The limited 00-45SC sold out almost immediately, and the 00-42 has proven a beloved model that balances the intricate adornment and sound of pre-WWII Martins with the modern construction and hardware to keep pace with the expectations of today's guitarists.
This year, Guitar Center, Martin Guitars and John Mayer have collaborated to create a new 00-42 specifically for the 2019 Crossroads Collection in honor of the Crossroads Guitar Festival, where Mayer will perform.
The Martin 0042JM-C John Mayer Crossroads Cocobolo is a stellar parlor with a bold look. Its premium Sitka spruce top is finished in a warm sunburst, and its cocobolo back and sides deliver a strong visual contrast and velvety warmth to add sonic depth.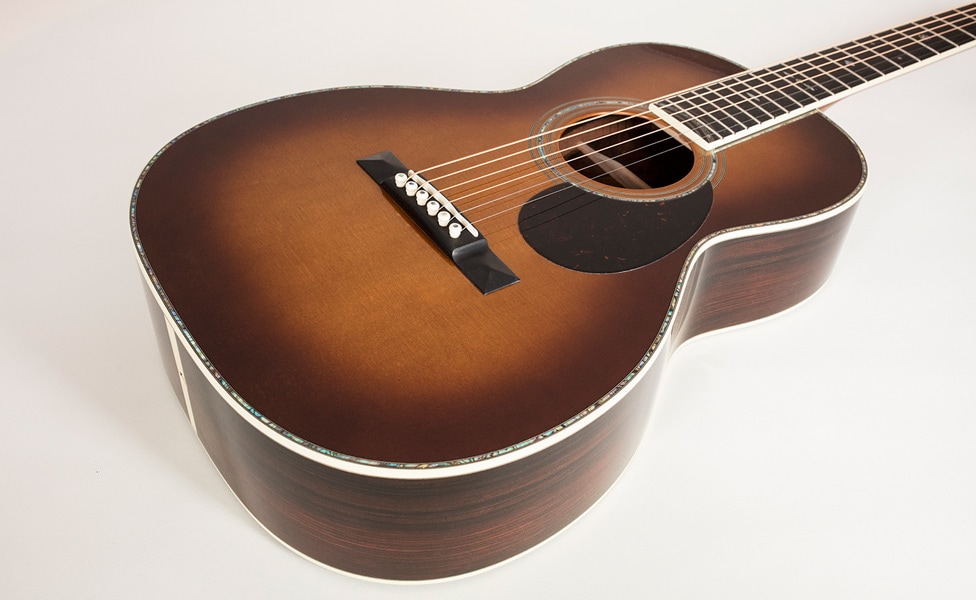 Compact, loud and bright, this guitar is beautifully fitted out with ivoroid binding on the body and a CF Martin block logo in paua pearl on the headstock. These details give the 12-fret parlor the timeless quality we expect from a guitar of this style, while the modern touch of scalloped bracing boosts the bass response, keeping the tone mellow and the guitar versatile.
As part of the 2019 Crossroads Collection, each guitar comes with a certificate of authenticity signed by John Mayer, and a portion of the proceeds from the sale of this guitar will be donated to benefit Eric Clapton's Crossroads Centre Antigua. The Crossroads Centre is a substance abuse treatment and recovery facility, and the beneficiary of the Crossroads Guitar Festival.
Guitar Center has co-sponsored the Crossroads Guitar Festival since 2004 and offered the first Crossroads Guitar in 2005. The Martin 0042JM-C John Mayer Crossroads Cocobolo will be on display at the Guitar Center Village along with the four other guitars from the 2019 Crossroads Guitar Collection throughout the Crossroads Festival, September 20 and 21.
This guitar is extremely limited — only 50 will be made — and given the popularity of Mayer signature Martins, we don't expect it to stick around for long. With the grace and shapeliness of an old world acoustic and modern hardware for dependability, this is a dream for players and collectors alike.