From Anderson .Paak's custom DW Drums Disco Ball Kit to Ookay's Roland AX-Edge Keytar - there was no shortage of eye-catching gear at the kick-off of festival season in the desert. Now that the dust has settled, we're showing you a few of our favorite trends spotted on stage and in the hands of artists.
All About the Acoustics
Kacey Musgraves
The Gibson J-45 Standard is a well-known workhorse for singer-songwriters. There's something truly special about a well seasoned vintage Gibson acoustic and Kacey's 1957 model surely supports that long-lasting reputation. It also looks as though she's subtly brought it into the modern age with an LR Baggs Anthem Pickup (peeking out of the soundhole).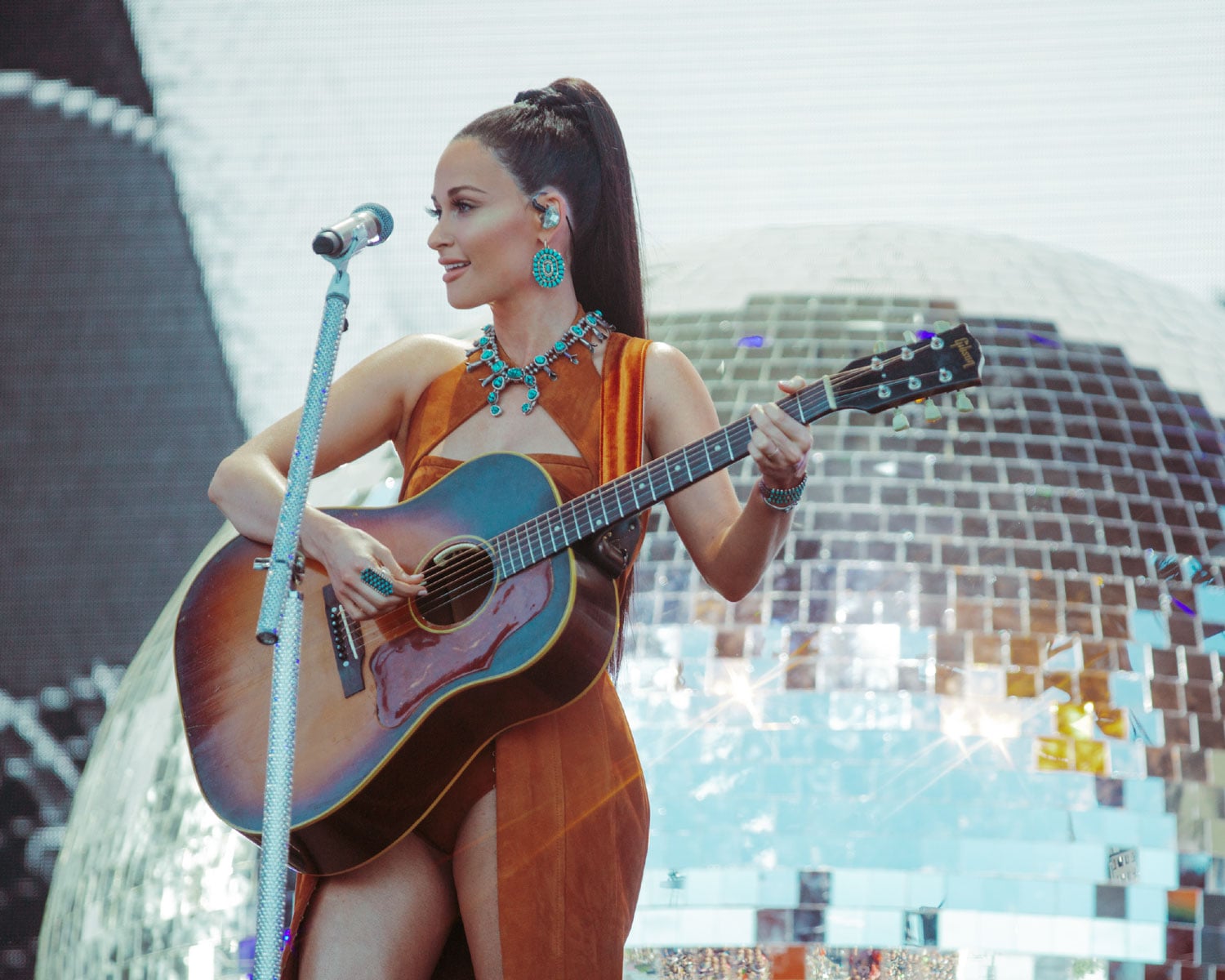 Courtesy of Coachella
Los Tucanes de Tijuana
Mario Quintero Lara's custom Pasaye Classical Acoustic/Electric Guitar, Bajo Quinto, which has a similar setup to a 12-string guitar, but with 5 pairs of strings across the fretboard.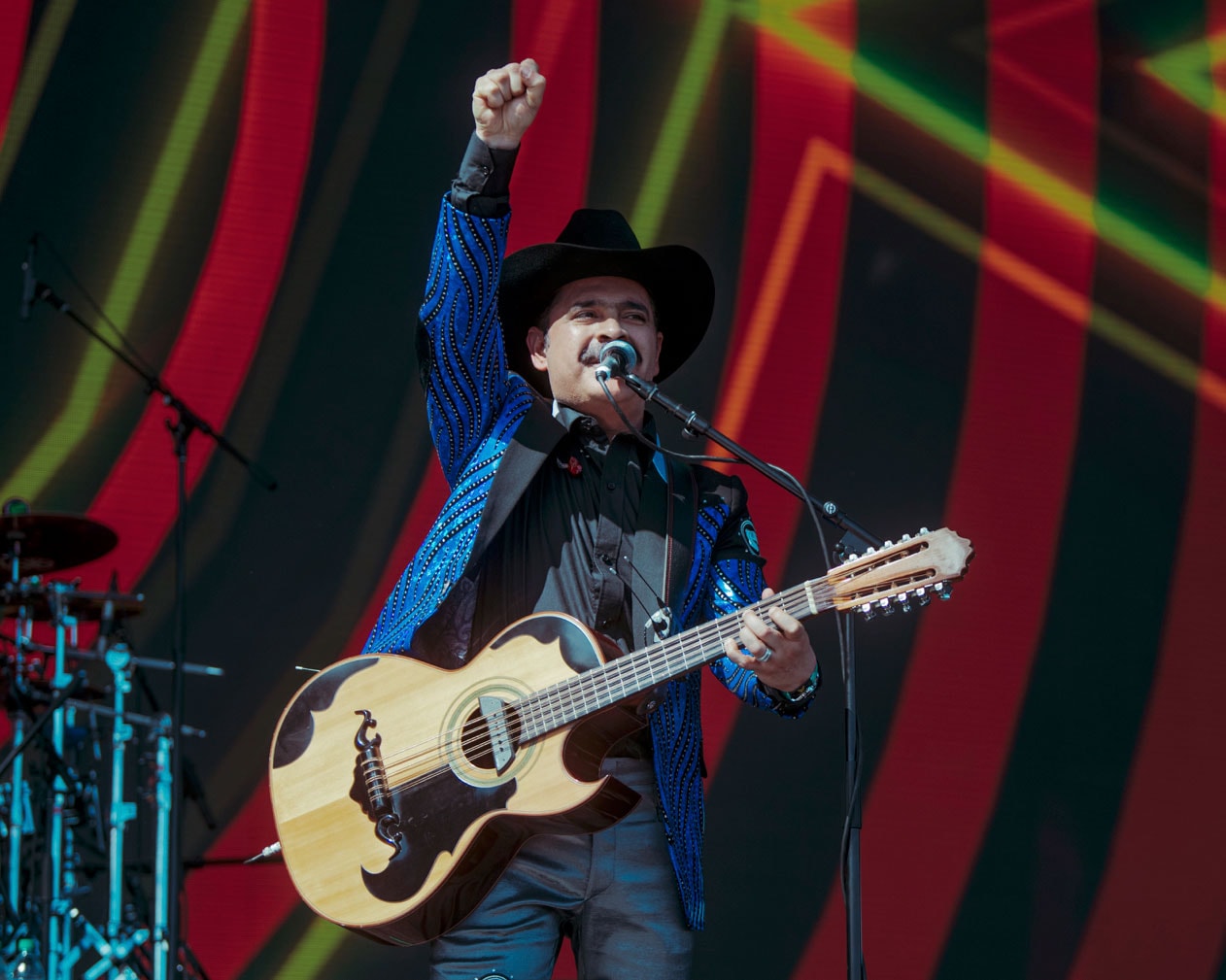 Courtesy of Coachella
From The Control Deck: Pioneer DJ
From the largest performances on the MainStage, to the intimate afterparty, DJ sets are powered by what has become the standard backline DJ setup - Pioneer DJ's legendary line of controllers and mixers.
Virgil Abloh
Fashion designer and DJ Virgil Abloh on-stage with his Pioneer DJ setup, including a Pioneer DJ CDJ-2000NXS2 Pro, Pioneer DJM-900NXS2 + Pioneer DJS-1000.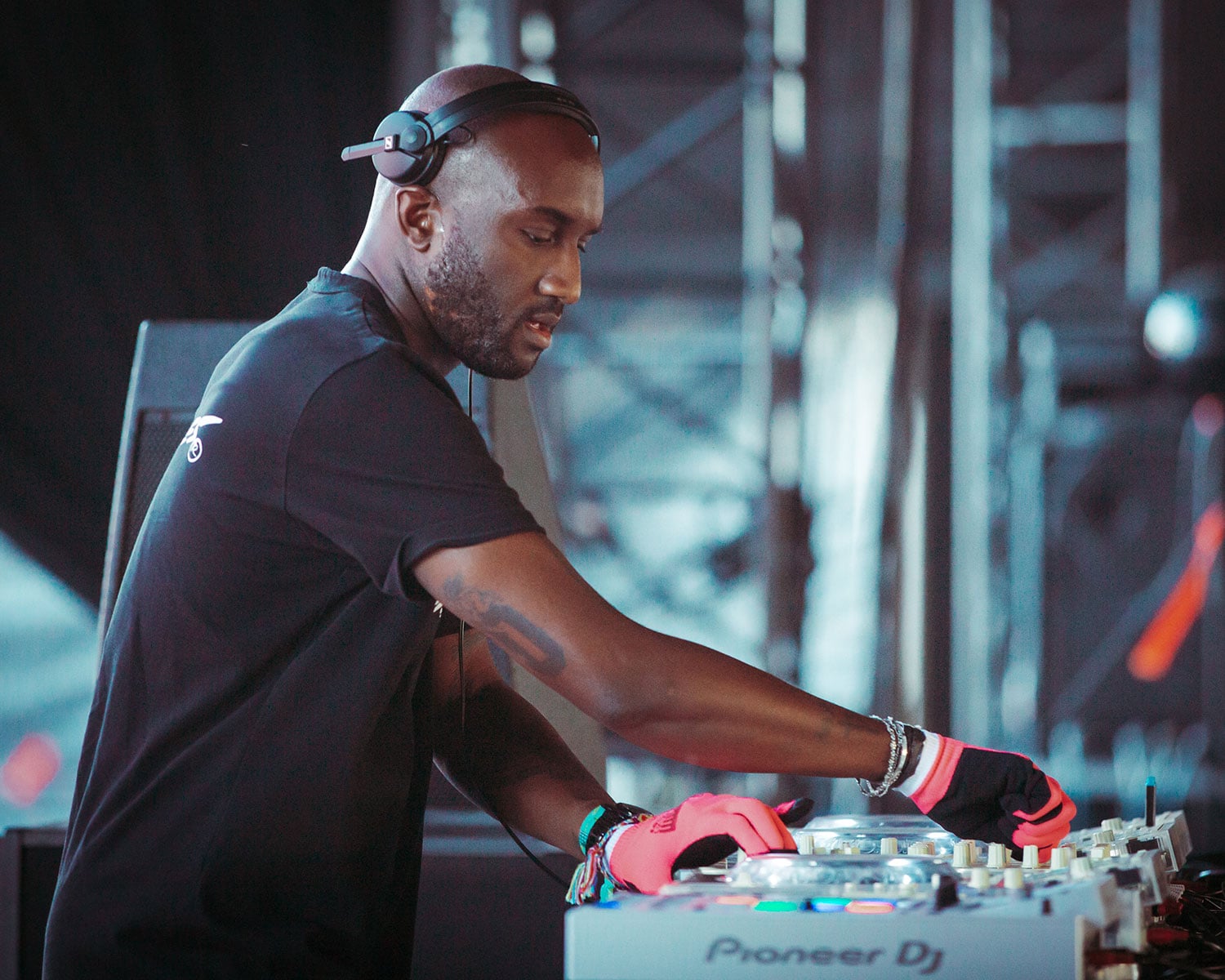 Courtesy of Coachella
Idris Elba
Actor and DJ Idris Elba stacked his on-stage setup with a Pioneer DJM-900NXS2 + Pioneer CDJ-2000NXS2 Pro.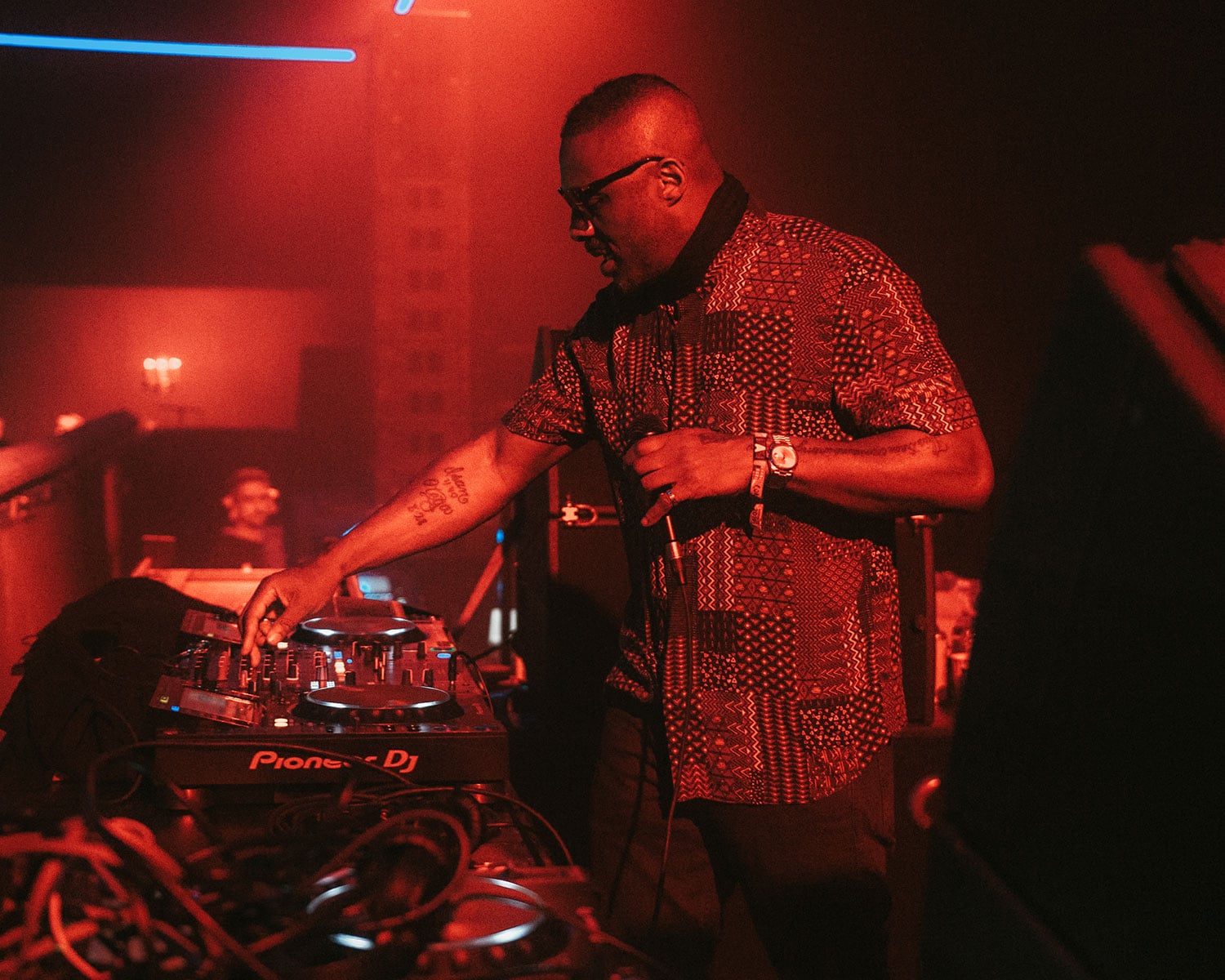 Courtesy of Coachella
COOL ERA
Another rad Pioneer DJ setup spotted at COOL ERA's set, featuring the Pioneer DJM-900NXS2 + Pioneer CDJ-2000NXS2 Pro.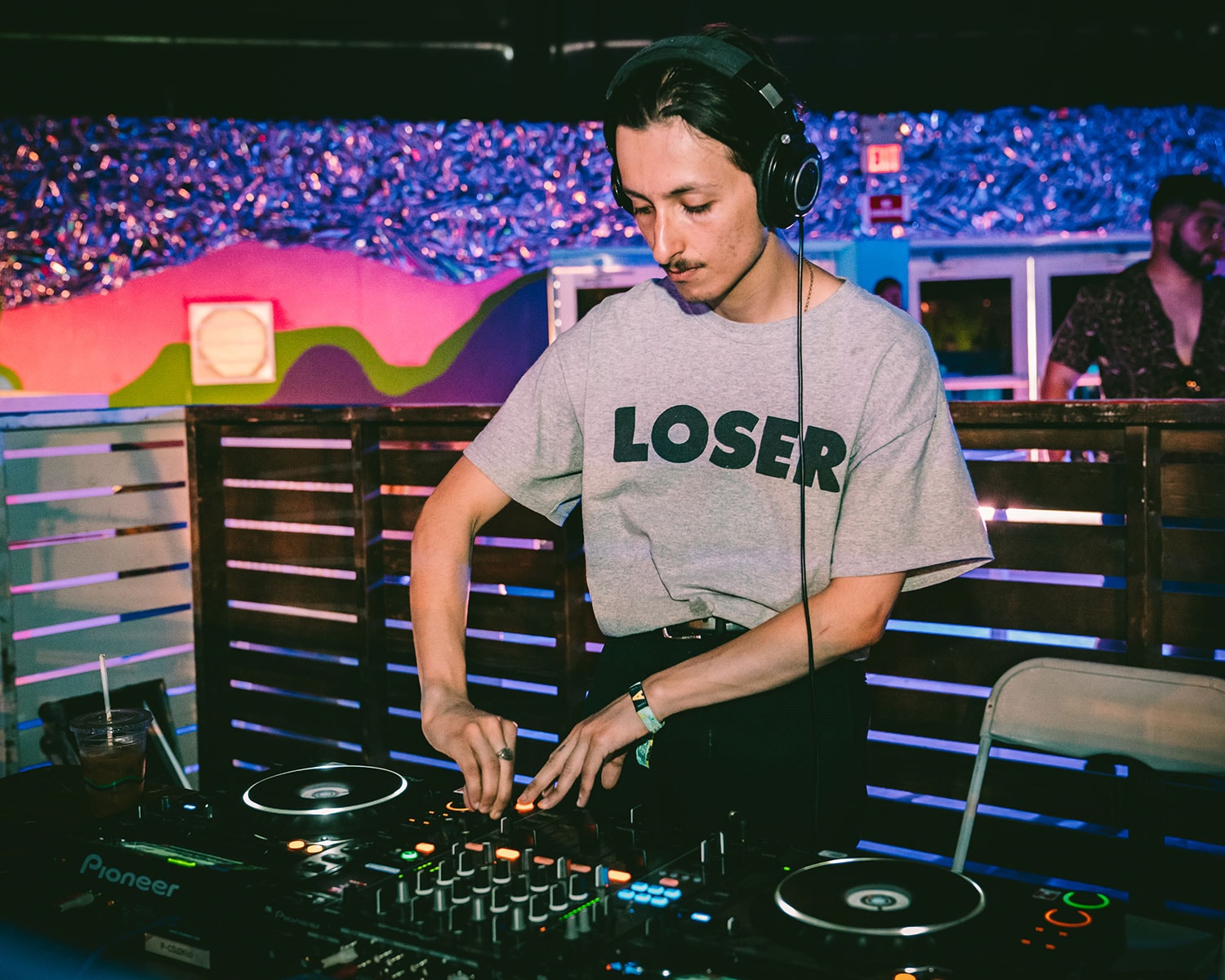 Courtesy of Coachella
The Epiphone Experience
Epiphone guitars had a noticeable presence on stage with a variety of artists, likely due to their consistency of build, quality of tone and affordability.
Mon Laferte
Mon Laferte was seen rocking an Epiphone Swingster Royale, a hollowbody electric with Bigsby  "I have much love for this guitar. Her name is Chiquita. I love the balance of acoustic and electric sounds I can get from her when playing a set like Coachella." - Laferte says.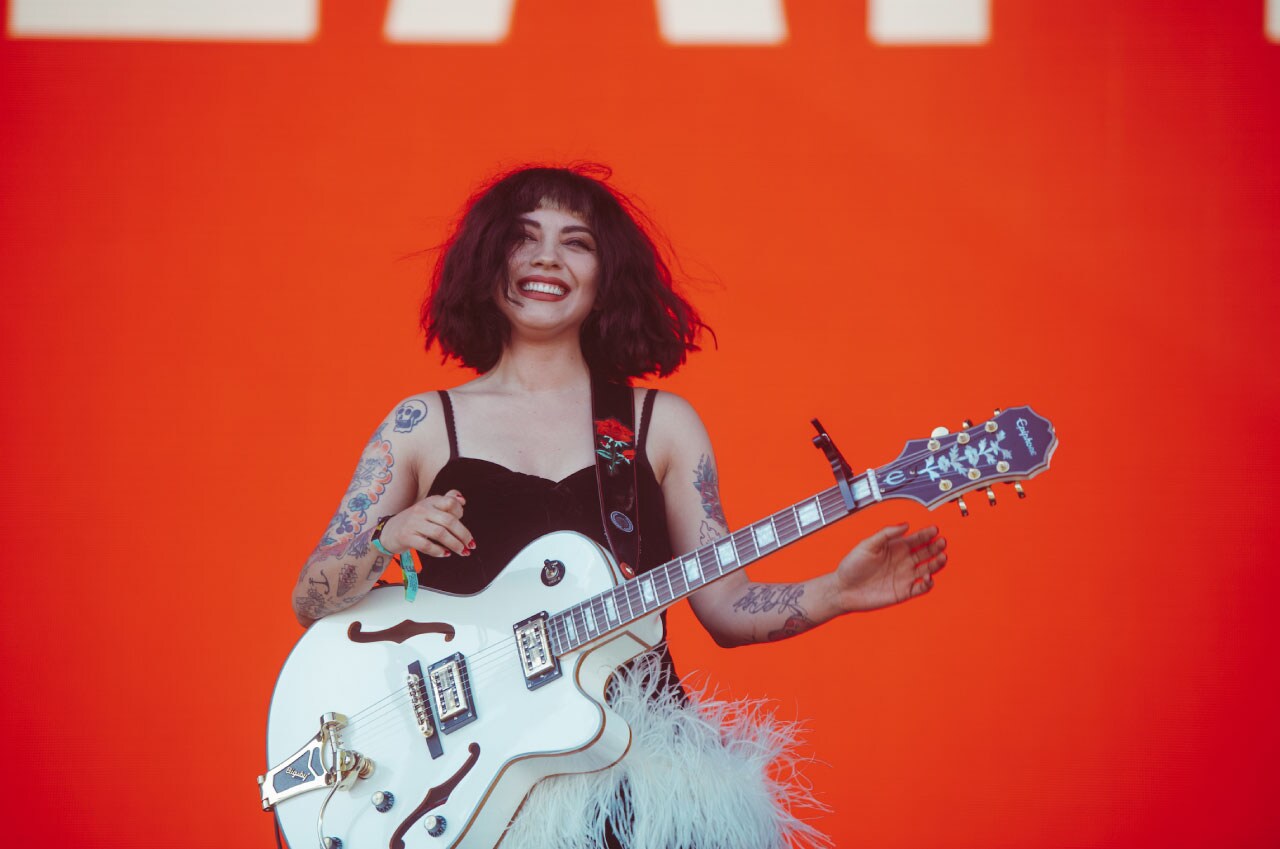 Courtesy of Coachella
Hurray for the Riff Raff
Continuing in the trend of playing Epiphone, bandleader Alynda Segarra has chosen an Epiphone Casnio, while guitarist Jordan Hyde wields a Limited Edition ES-335 PRO. Both builds are classic semi-hollow designs, (the Casino was popularized by The Beatles) however the 335 PRO offers modern updates like push/pull coil splitting of its humbucker pickups.
Courtesy of Coachella
Front and Center with Fender
Splashes of Fender were spotted throughout all three days of Weekend 2, particularly in the Telecaster and Offset realm. From Janelle Monae with a Surf Green Duo-Sonic HS, to an older artist that is more of a rocker, Fender's wide appeal spans across genre and generations.
Ty Segall & White Fence
White Fence guitarist Tim Presley with an Olympic White Fender Classic Player Jaguar Special.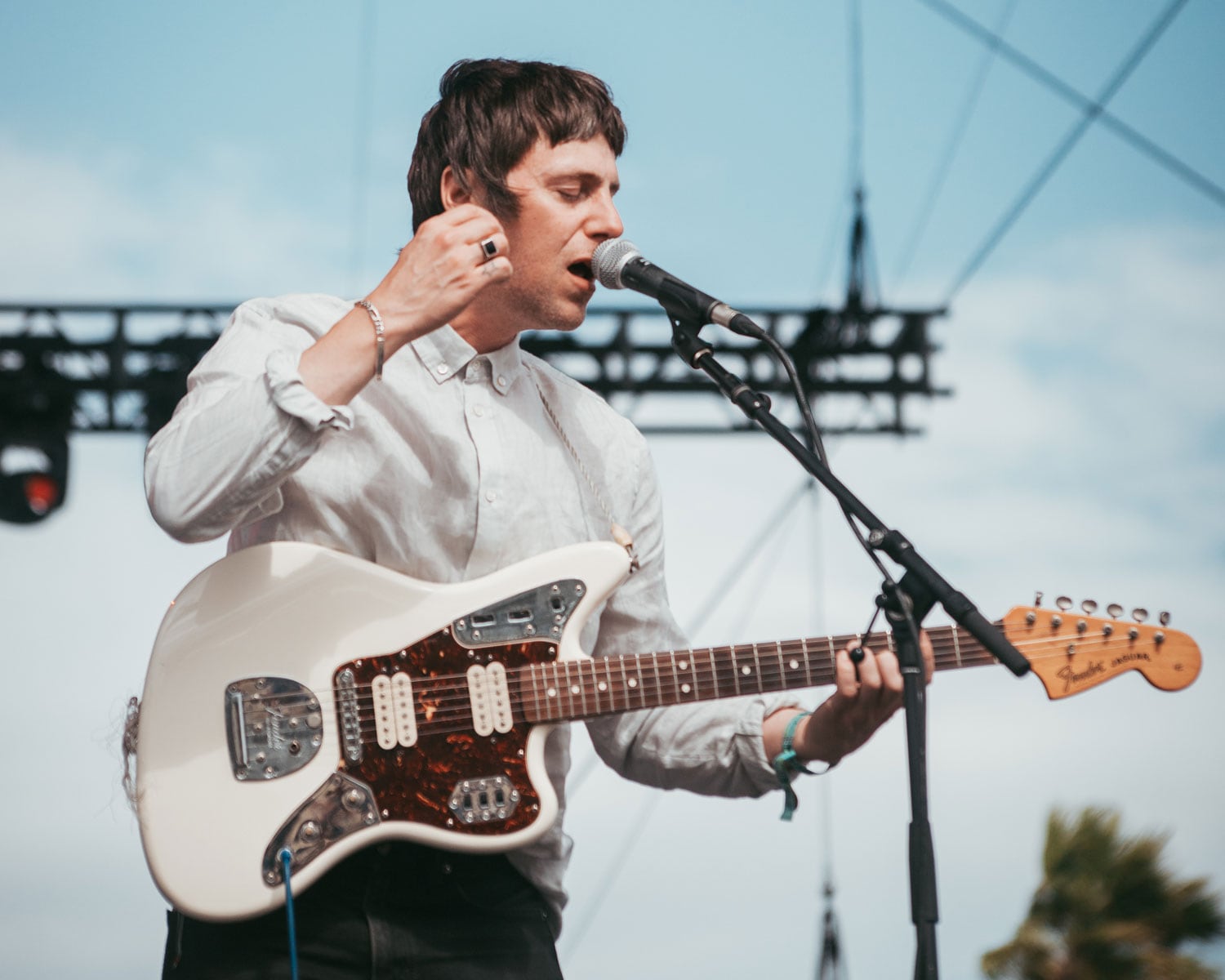 Courtesy of Coachella
Khruangbin
Bassist Laura Lee with an SX Bass and guitarist Mark Speer with his early 2000s Fender Stratocaster loaded with Dimarzio Cruisers in the neck and the bridge.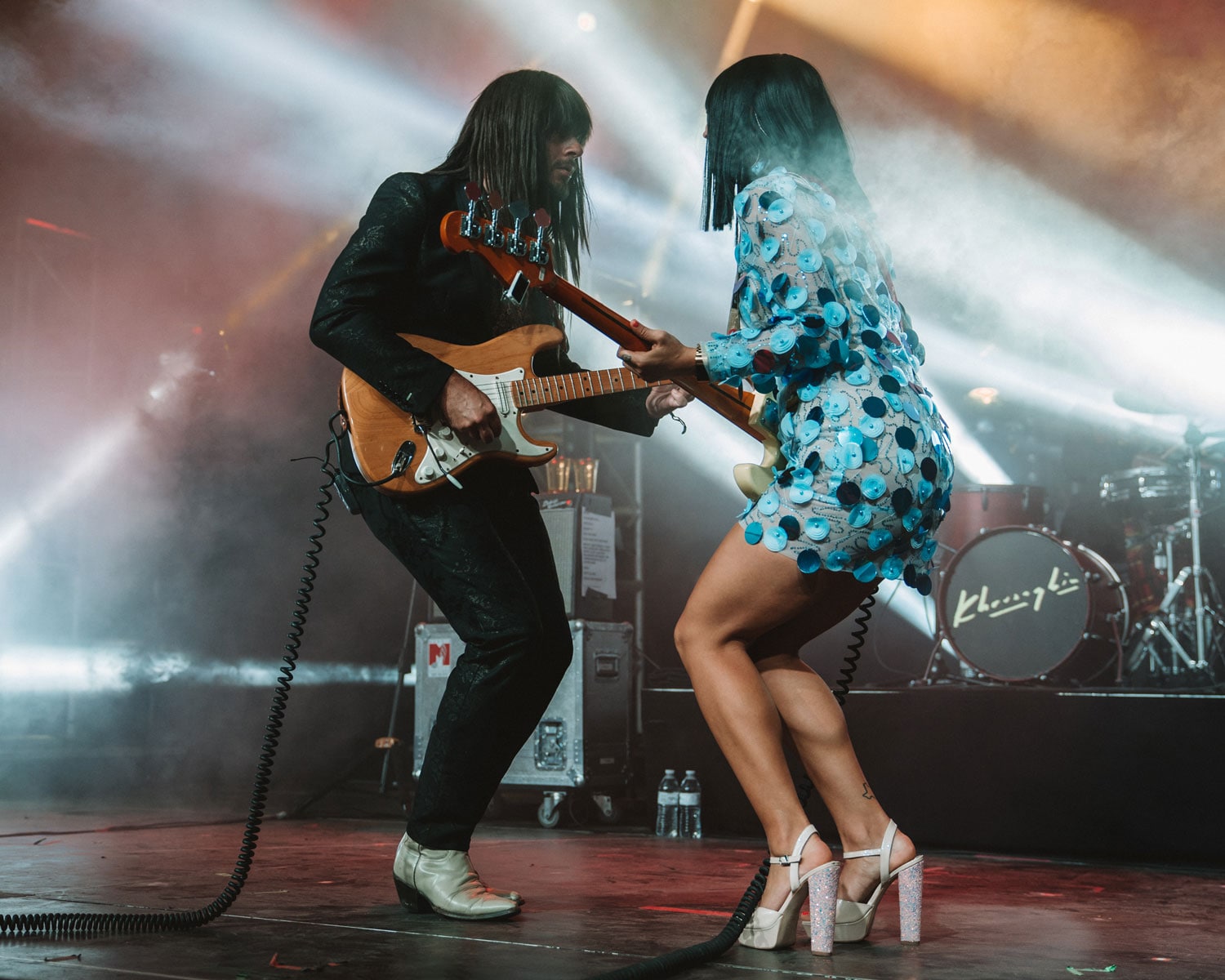 Courtesy of Coachella
Beach Fossils
Guitarist Tommy Davidson with a Fender American Professional Telecaster.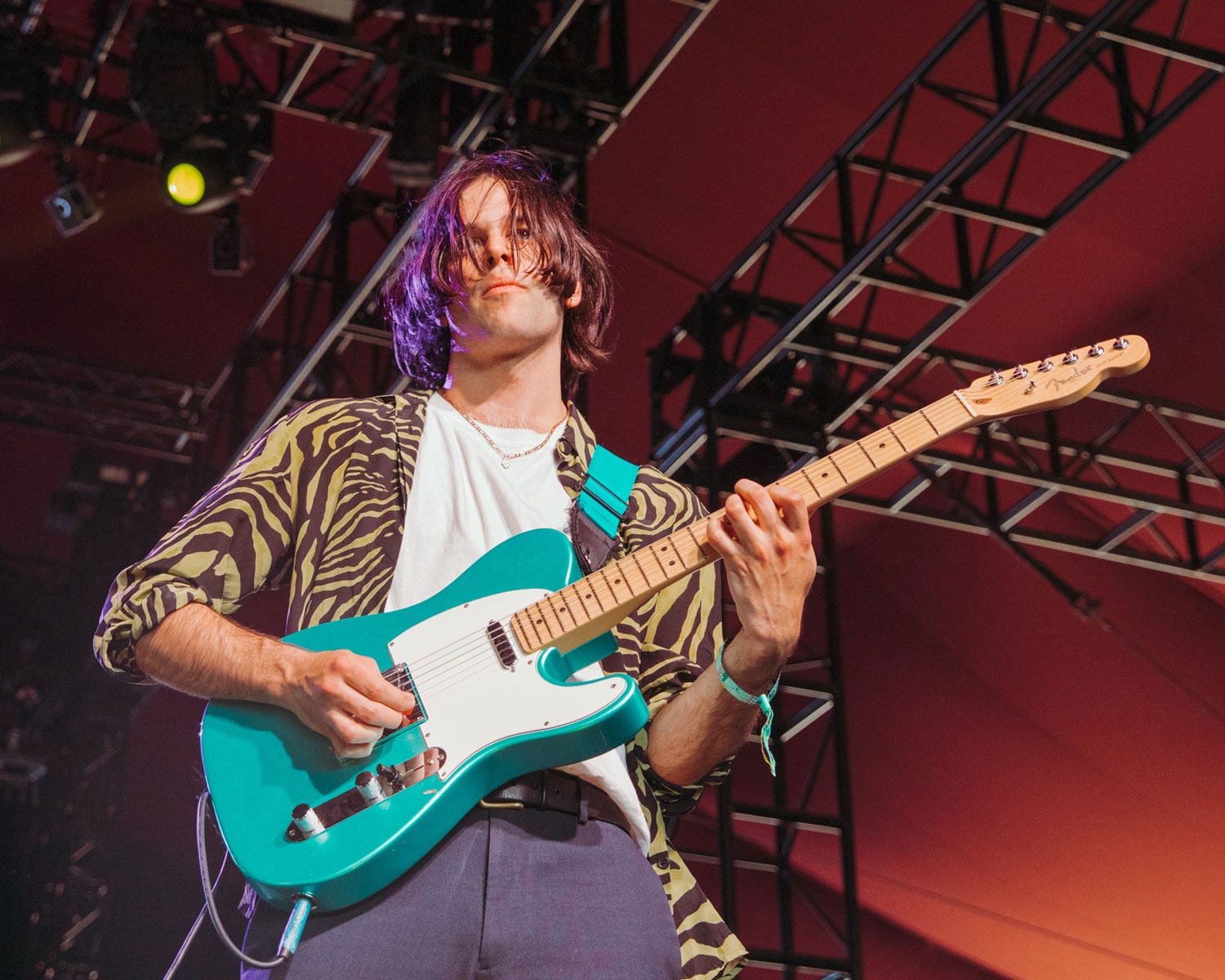 Courtesy of Coachella
Little Simz
Little Simz with her Fender American Performer Mustang Bass.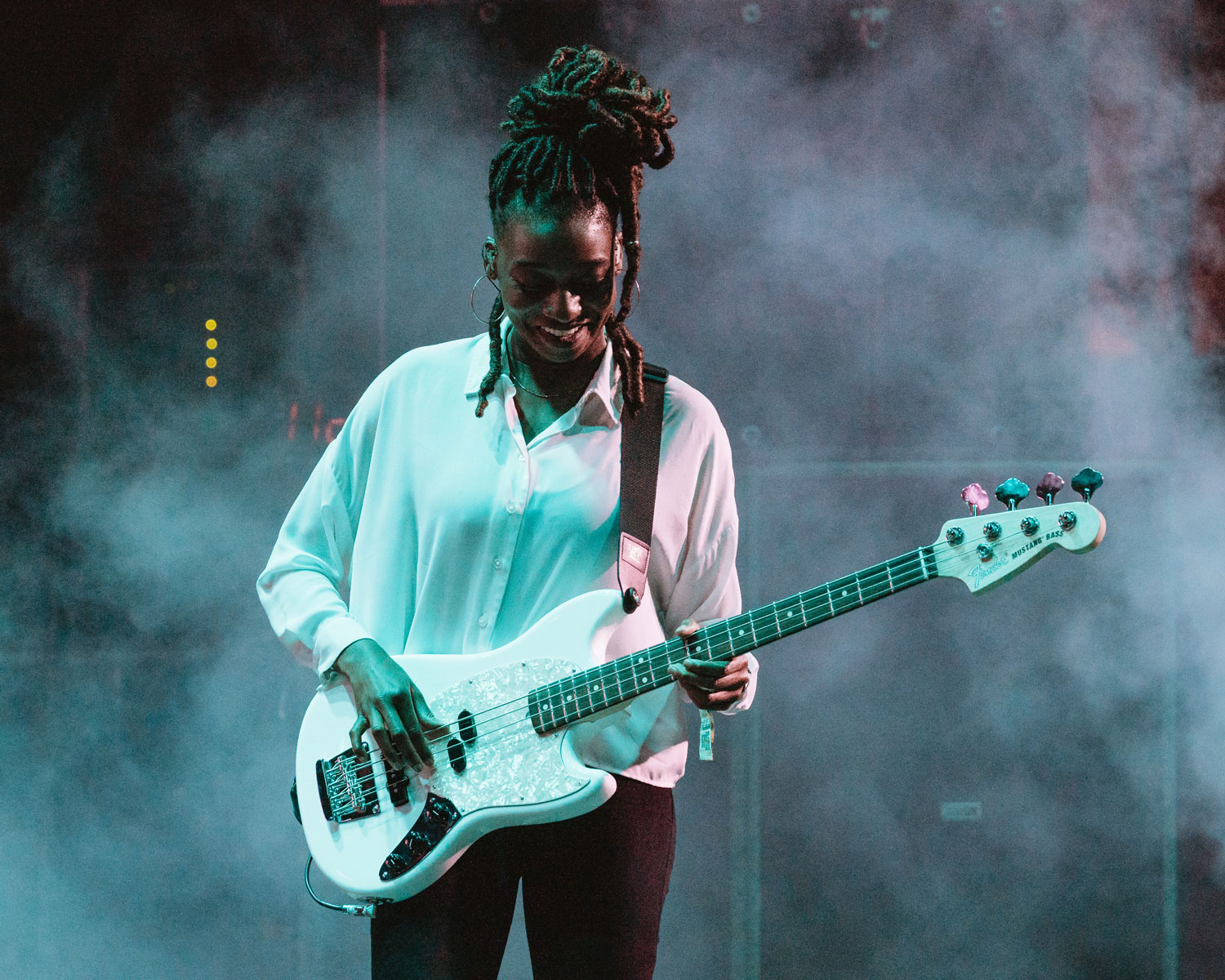 Courtesy of Coachella