In 1955, it was exceptionally rare that a Telecaster was built with a sunburst finish. Two-tone sunburst had just been introduced in the prior year, and was primarily used on Strats. "In the 20+ years that I've been in the Vintage business, I've seen two," says Jack Hetherington, GC's Director of Vintage and Used gear.
When an exceptional guitar like this finds its way to Guitar Center, a customer like Joe Bonamassa is top-of-mind. His legendary collection of Vintage and rare gear has grown to fill an entire museum experience, known as "Nerdville."
"I look for the extraordinary in the sea of ordinary. I like things that are unique- whether they're rare, really clean, really beat up … I'll just get a text from Jack or Nick (Vintage Acquisition Manager) at GC and it'll randomly be a Sunburst Telecaster from 1955."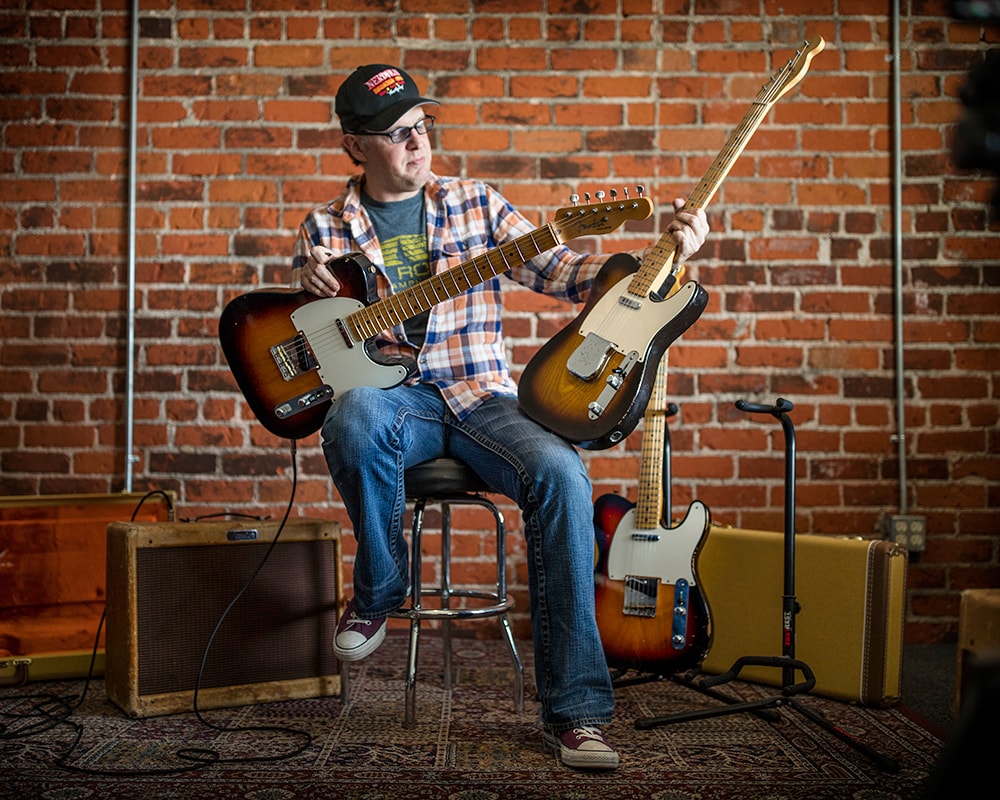 Having helped get such a rare piece of history into Joe's hands, we thought it would be amazing to work with Fender Custom Shop and Master Builder Yuriy Shiskov to bring to life some new guitars based on the original Sunburst '55 Tele.
"The Tele is in incredible condition for its age," says Yuriy. "It's got a nice uniform aging, and the wear is beautiful. It's not been abused­—it looks like someone really took care of it."
The resulting collaboration has yielded two new guitars as part of Guitar Center's Vintage Collector Series.
The Fender Custom Shop Vintage Collector Series 1955 Relic Telecaster is Masterbuilt by Yuriy Shishkov, and limited to only 15 instruments. These guitars carry the classic features of Bonamassa's '55 Sunburst Tele; ash body, soft "V" neck shape with 7.25" radius maple fingerboard, 21 vintage frets, vintage bridge and a single-ply parchment pickguard. Two hand-wound pickups and 3-way switch come together to produce a fantastic Tele tone. This limited run includes a case, plus a special Certificate Of Authenticity signed by Joe Bonamassa himself.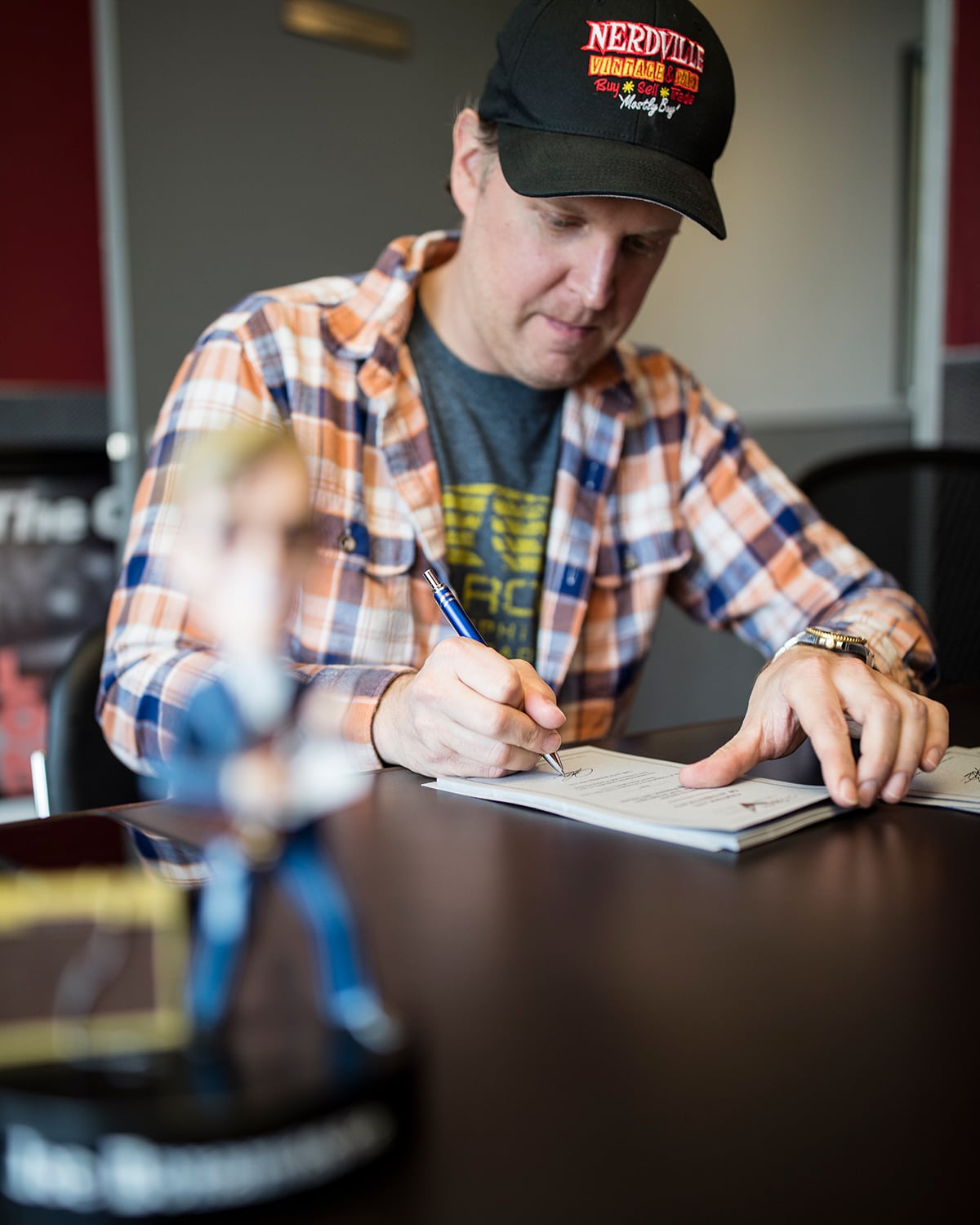 The Fender Custom Shop Vintage Collector Series Special Mod 1955 Relic Telecaster is also inspired by Joe Bonamassa's 1955 Tele and appointed with the same specs, but with a special twist of a 3-tone sunburst that was non-existent on Fender Telecasters of that era. This Custom-Built run is limited to only 40 instruments exclusive to Guitar Center.
On the role GC has played in his ever-growing guitar collection Joe says, "If you boil it down to the 15 rarest and most extraordinary examples I own, Guitar Center found 'em and brought 'em to my attention. "I owe them a huge debt of gratitude… and I probably owe them some money on a guitar."
Keep up with the latest Joe Bonamassa News.
Shop all of our Fender Telecasters.