It's not often that a new guitar company comes along and quickly establishes a reputation for quality, value and, most importantly, listening and quickly responding to the needs of players. The UK's Chapman Guitars, new to Guitar Center, is one such company, in large part because of its founder. Rob Chapman, a British guitarist and YouTube guru, started the company based on feedback from his hundreds of thousands of YouTube followers on the features they wanted to see in a guitar. Chapman uses the company's guitars when touring with his band, Dorje, in order to ensure every model is road-worthy, and continues to use crowdsourced feedback to help design new instruments and make upgrades and improvements to existing models.
Three of Chapman's series will be available online at Guitar Center with a selection of the most in-demand models in stock at select locations:
The Standard Series, although classed as "entry-level," should not be judged on the basis of that terminology, or on price alone. With features and performance that make them worthy of any level of player, these are gig-ready guitars that would be at home in any working guitarist's collection. Each model comes equipped with custom-designed pickups, versatile pickup switching options and a deluxe gig bag.
The Pro Series ups the game with upgraded pickups, carved tops and a wider range tone woods and of more elegant finishes, stainless steel frets, glow-in-the-dark fret markers, a deluxe hard case, plus other subtler improvements. This Pro Series includes 6 and 7 string guitars, plus 4 and 5 string basses.
The Signature Series is built to the specifications of Chapman's stable of touring artists and includes extended-range instruments — 8-string and baritone guitars, as well as a fanned fret bass.
Designed by the world's guitar players, all three series are loaded with pro-level playability features like rolled-edge fretboards and self-lubricating GraphTech TUSQ nuts, for smooth, easy playing, regardless of which one you choose.
Six of the Chapman models will be available in select stores, with more available online.
Standard Series:
Winner of Best New Electric Guitar in 2017, this is a new take on the classic single-cutaway humbucking guitar, advanced features like the rolled-edge fretboard and 25" scale with coil-splitting, custom-designed Chapman Zerø Stentorian Alnico V pickups make this set-neck guitar equally at home down-tuned for thickness or in standard tuning for melodic flights.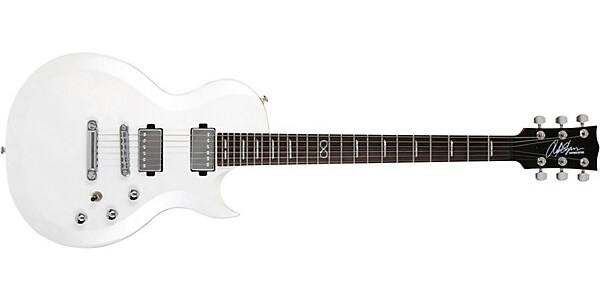 Offering Chapman's advanced riff on the other classic single-cutaway form, this bolt-on neck, 25.5" scale model offers a recessed neck joint for easy upper-fret access, versatile Sonorous Zerø humbuckers and a comfortable arm carve, with a beautiful Macassar ebony fretboard and stunning flame maple veneer gracing the top.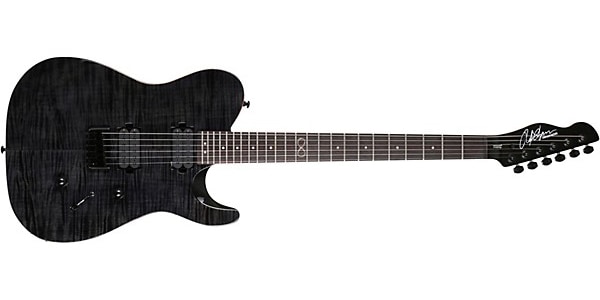 This set-neck guitar screams rock and roll, both in looks and in sound. Powerful and articulate Primordial Zerø pickups deliver searing sonics, and the rolled-edge ebony fretboard and jumbo frets on the fast, "C" neck let you shred with abandon.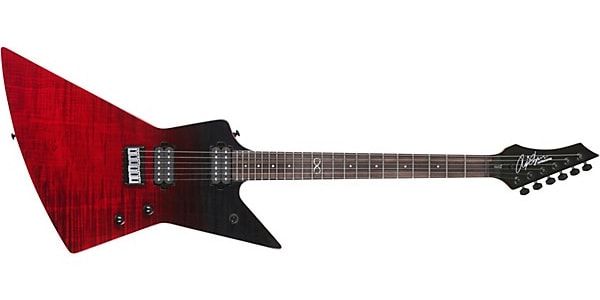 If you like making the walls shake and the floor rumble, this is the guitar for you. Tune it down a fifth, to low A, and chug away. Although aimed at the modern rock and metal player, the Sonorous Zerø Alnico V pickups offer a wide pallet of tones, with 3-way switching and a coil split for rich single-coil goodness.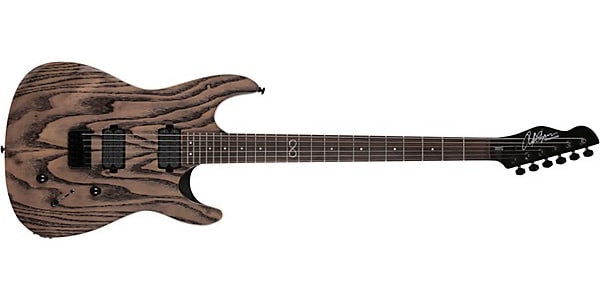 Pro Series:
An instrument with the versatility for any genre you need, this through-neck, fully loaded flagship has the range to handle stage, studio and road. 5-way switchable Alnico V Sonorous humbuckers go from a whisper to a scream, and the "spoon" cut and neck carve make upper-fret access easier than ever.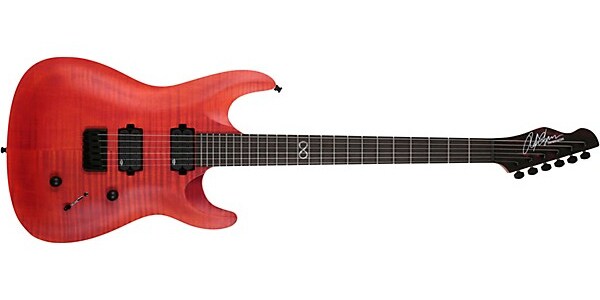 Adding a through-neck, beautiful satin-finished flame maple top, hotter Primordial humbucker set and other upgraded features to the Standard series Ghost Fret, this stunning guitar comes gig-ready and will dazzle your audience with both looks and sound.