The Guitar Center family was saddened to learn of the passing of iconic drummer and writer Neil Peart. We have lost not only a great musician, but one of the truly essential artists of our time.
Neil rose to fame with Canadian progressive rock trio Rush, who relied on his complex, deliberate rhythms to build an unmistakable sound. His technical mastery blew the minds of young drummers everywhere, and as they grew, Neil grew with them, becoming a scholar of the drums as much as a player. It's impossible to imagine the contemporary drumming world without his influence.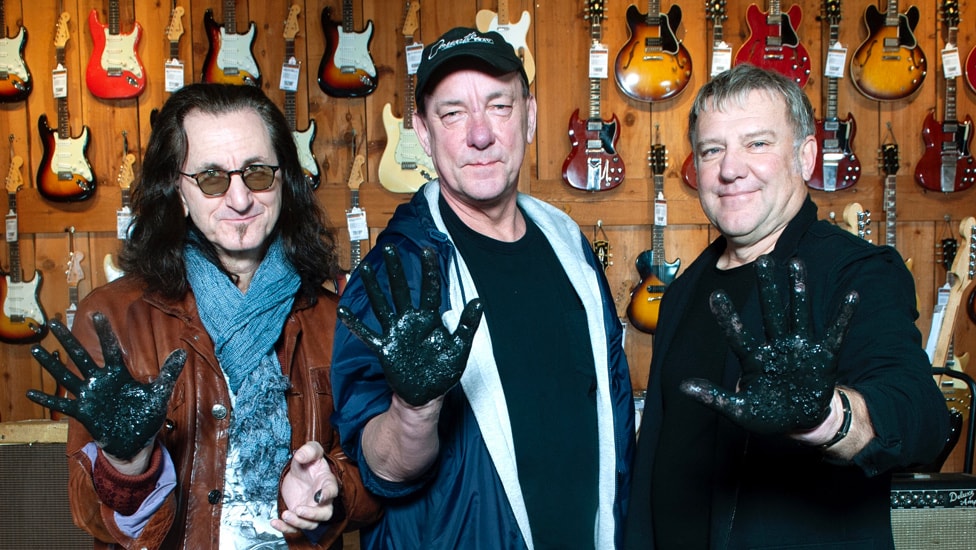 Guitar Center's Director of Drums and Percussion, Glenn Noyes, remembers Neil with fondness and reverence:
"Neil was a major inspiration to every drummer and musician in our industry. Millions of fans around the world have lost one of the most respected musicians and lyricists of our time. Not only a legend in the drum community, Neil was a perfect gentleman as well. We had the honor to work with him on several occasions, and whether it was his RockWalk induction or partnering with him to build the R30 replica kit, his smile and positive energy were infectious.
I will never forget racing home after school every day and practicing for hours to 2112, Hemispheres, or any of the other brilliant Rush albums. He is one of the key reasons I play drums to this day. RIP Neil, you will be sorely missed."
Guitar Center was blessed to have Neil as a colleague and featured artist, but at the moment of his passing, we are, more than anything, simply fans.