NAMM 2019 was stocked full of great new gear for DJs and Producers. Heavy hitters like Technics, Denon DJ, Reloop and Raiden showcased a lineup which included popular series upgrades, all-new advancements and throwback-style turntables. On the production front, offerings from Akai, Korg and Elektron are aimed at getting you right into music-making with no menu-diving or computer required. Here's a look at some of the most note-worthy products we spotted out on the floor.
Technics has revived its legendary SL-1200 Series by launching the new Technics SL-1200MK7 direct-drive professional DJ turntable. Amid all the new high-tech offerings from Denon DJ and others, the SL-1200MK7 analog turntable is still commanding respect among professional DJs here at NAMM 2019. Its stylish new looks and updated technology will put the SL-1200MK7 in high demand, so make sure to reserve yours now at Guitar Center.
However, Technics is facing strong competition. We stopped by the Reloop booth at NAMM to check out their new lineup of turntables. The Reloop RP-8000 MK2 Professional DJ Turntable is an innovative hybrid of traditional turntable and digital controller. It features the familiar layout and direct-drive motor you'd expect, but also has performance pads. The Reloop RP-8000 is designed for use with Serato DJ Pro, and the pads let DJs trigger cue points, loops, samples and other effects.
Reloop RP8000MK2
If you're looking to leave the laptop at home, go for the the Denon Prime 4  - the world's first 4-channel standalone DJ Controller. With a powerful multicore processor, the Prime 4 makes your entire music collection available through an intuitive 10in multi-touch screen. Combine that with 4-deck hardware control, 8 performance pads and expressive effects, and you'll have everything you need to handle any DJ set.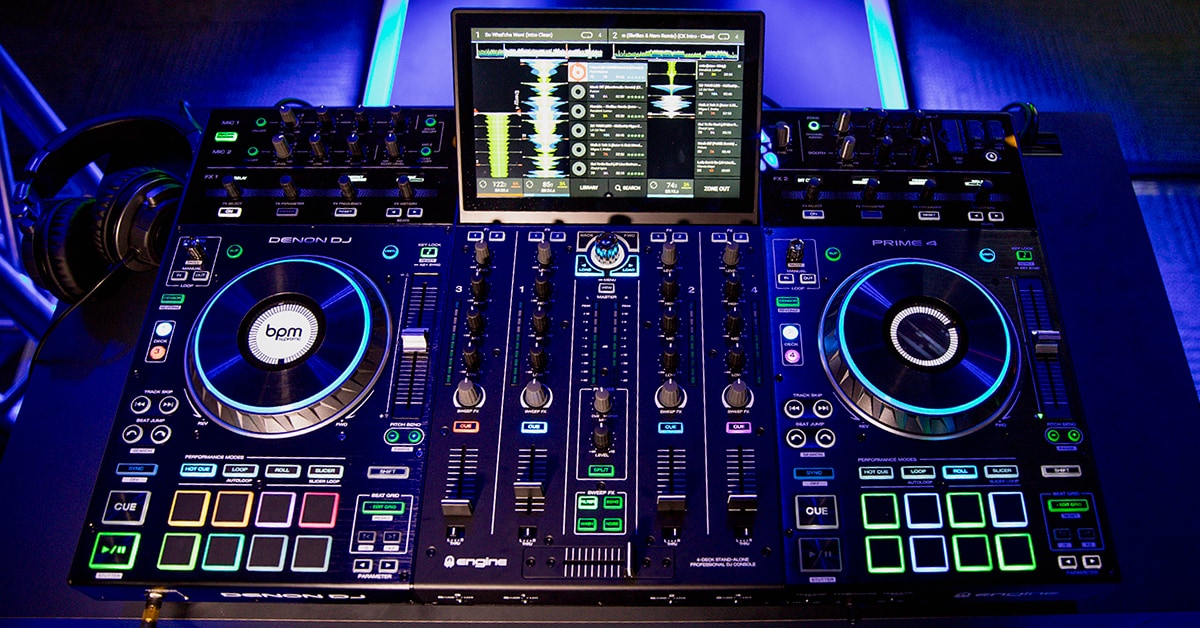 Denon DJ Prime 4 DJ Controller
For the producers there were some key new launches that caught our eye, like the Elektron Model:Samples, the Akai Force, the KORG volca modular and the Arturia MicroFreak, though there were so many great releases this year from a wide range of manufacturers. Modular synths and semi-modular instruments seem to be big this year, as well as smaller hybrid synthesizers like the KORG minilogue XD.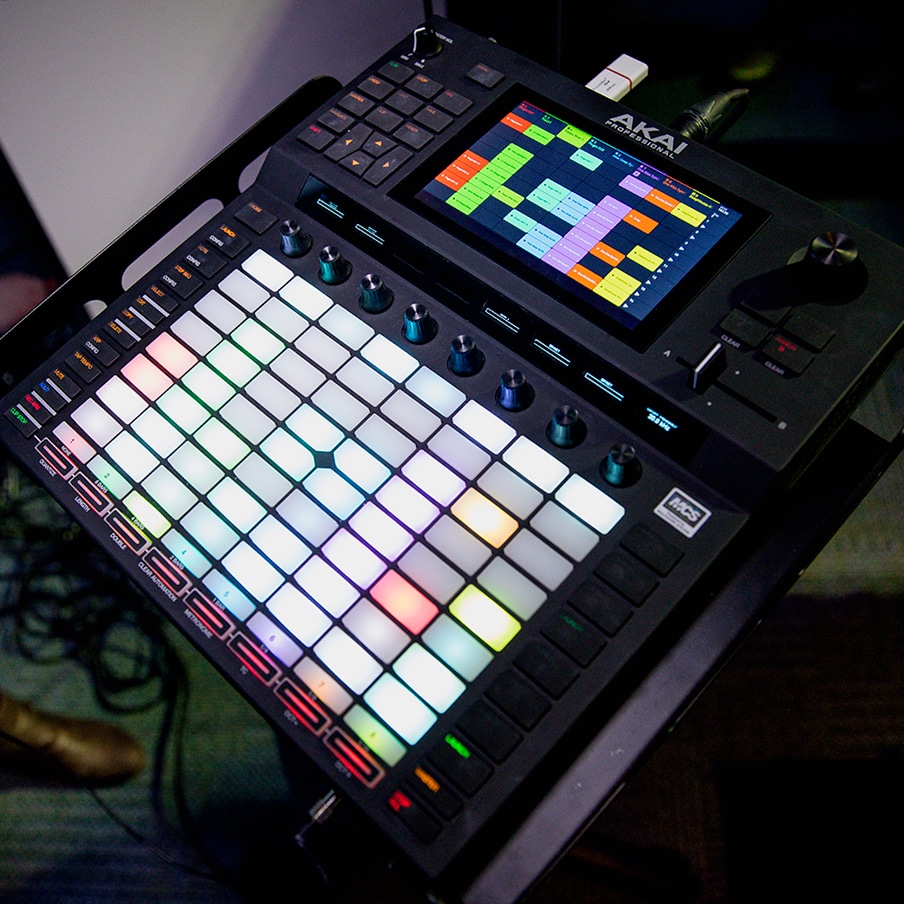 Akai Professional FORCE Music Production System
The Akai Pro FORCE really took center stage as a complete, standalone music production and DJ performance system. People were lined up at their booth just trying to get a glimpse of it. The 8x8 clip matrix and 7" full-color display were visually stunning, and the MPC-style sample editing and automatic BPM detection makes working with samples a breeze. It's also fully compatible with Ableton Live so you can create sessions on the go with FORCE and transfer them seamless to Live when you get back to the studio.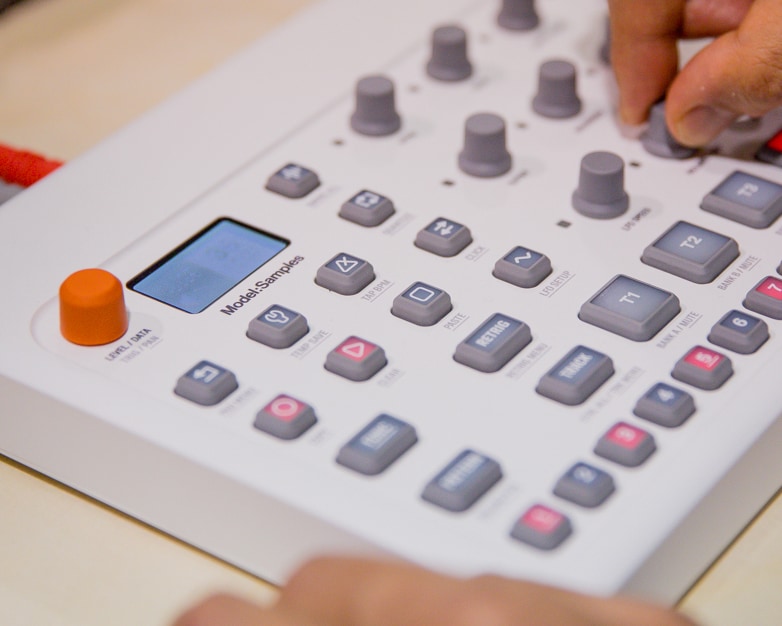 Elektron Model:Samples
Another notable release this year is the Elektron Model:Samples 6-track groovebox. We had the pleasure of chatting with the CEO of their USA division for an in depth interview and to tell us more about their new drum machine. The idea was to create a more attainable instrument while trying not to sacrifice the quality that Elektron is known for, and they nailed it. It has the same powerful sequencer found in their flagship products, but packed into a compact form factor that you can take and create anywhere. This should be a great entry for anyone who's been thinking about getting his or her hands on an Elektron instrument, or a perfect companion for cooking up beats on the go.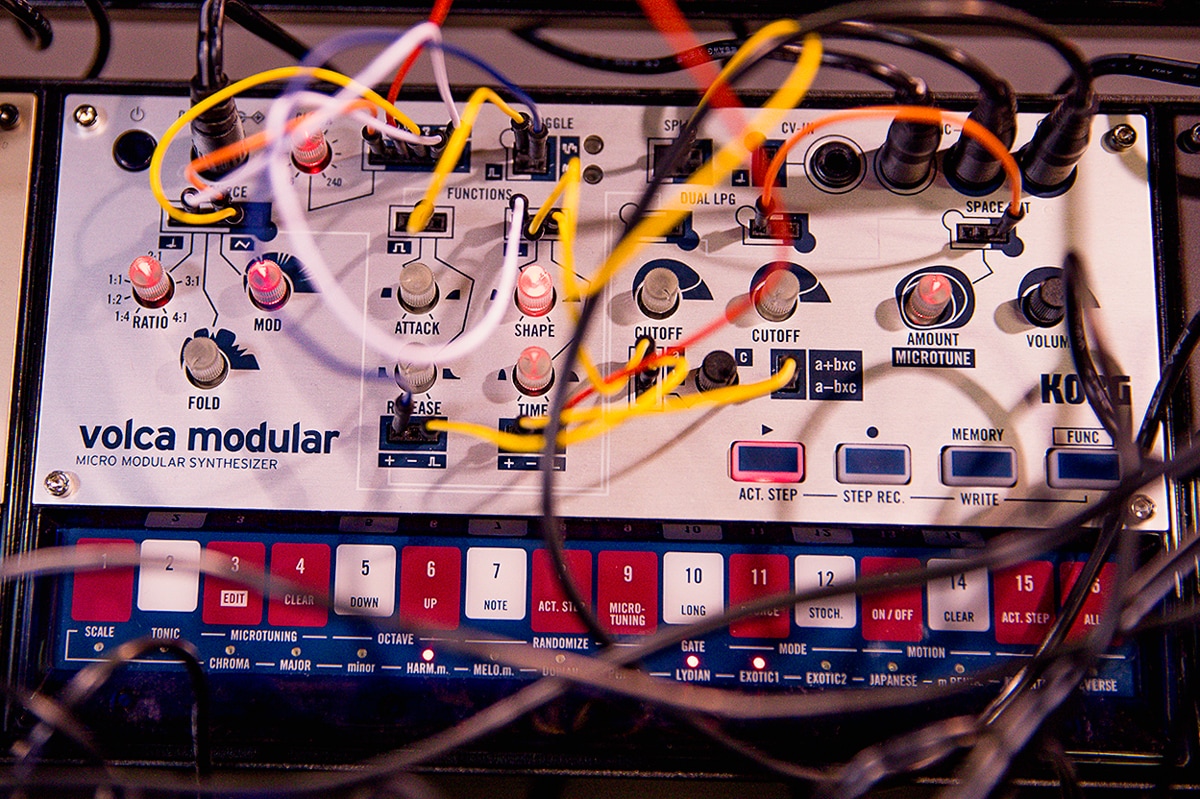 Korg Volca Modular
As for hybrid and semi-modular synths, the KORG minilogue XD and KORG volca modular were both well-received additions to their series. The new volca modular was a blast to play with. The fact that they can pack 8 modules and 50 patch points into a volca-sized package is something in and of itself. As for the hybrid synth enthusiast, the minilogue xd adds a digital multi-engine, a improved sequencer and micro-tuning, making it a refreshing update to the original version. It's also packed with all of the modern connectivity producers need. 
There are so many great new and improved products this year to try and write them all here would be a monumental task, but you can always turn to Guitar Center for all of the latest and greatest gear from this year's show.