(La Doña Photo by Stef Sandoval)
Music has often been at the forefront of driving conversations that expand our understanding of the human experience. It can lead to greater awareness and connection and even enact change. As a reflection of the times, and a way to embrace and celebrate one's truest self, music's ability to reach others in powerful authentic ways is unmatched. We had the privilege of hearing from vocalist and songwriter Zsela, indie pop prodigy Hana Vu and hip-hop/reggaeton artist La Doña about how music has given them the ability to freely express themselves, why representation and inclusion is so critical to community and what progress they'd still like to see.
What first motivated you to make music?
Zsela: I was motivated by my surroundings as a kid. I grew up in a very musical home that supported my itch to make music. Though I will say, the real motivation came when I found that support system within myself.
Hana Vu: When I was growing up, I always projected so much of myself into the music I would listen to, so making my own music seemed to be the natural progression of things. Fortunately, because of the technology at the time, it seemed very accessible to me. I had the voice memo app and a guitar. What else could you need? I think the ability to create a piece of music that can be shared or just for yourself to listen to, and created out of nothing, was the most exciting thing to me.
La Doña: The first thing that motivated me to make music was being in a very musical household and seeing my family share so much joy and connection through playing music. At first, I really didn't want to, because I was being stubborn. But then, I came to see that music was going to be one of the most powerful and intimate ways that I could share space and connection with other people, so I soon got onboard. Another thing that helped me begin with my own project was the need to process different types of trauma and experiences in ways that felt healing to me.
What gear or musical tools really unlocked something creatively for you?
Zsela: When I was on tour recently, my friend Kelly let me use her Shure KSM9 mic. I hadn't used anything other than a Shure SM58 live, but this was a big game changer for me—thank you, Kelly! I think it's really exciting when you find tools and equipment that better support your voice or style of what you're trying to do. I don't know if it's the perfect mic for me, but it's been fun to play around with it live.
Hana Vu: Throughout my adolescence making music, I never really had access to actual gear that would change the way a guitar sounded, synths that could make crazy sounds or drums by any means. For most of my life, having a very bare setup pushed me to be more creative with how I used DAWs. The widespread options of sounds I can have in plug-ins like Arturia or GuitarRig let me push the limits of what sounds I can make.
La Doña: There've been a few things. One is my small acoustic guitar that fits me really well. It's a Taylor nylon string, and I feel like I'm able to use it to try out a lot of different types of new ideas. Also, my Scarlett 18i20 interface and different mics that I use for recording have really helped me get down everything that comes to mind as quickly as possible, in ways that wouldn't be as accessible to me if I were having to wait to go into another studio.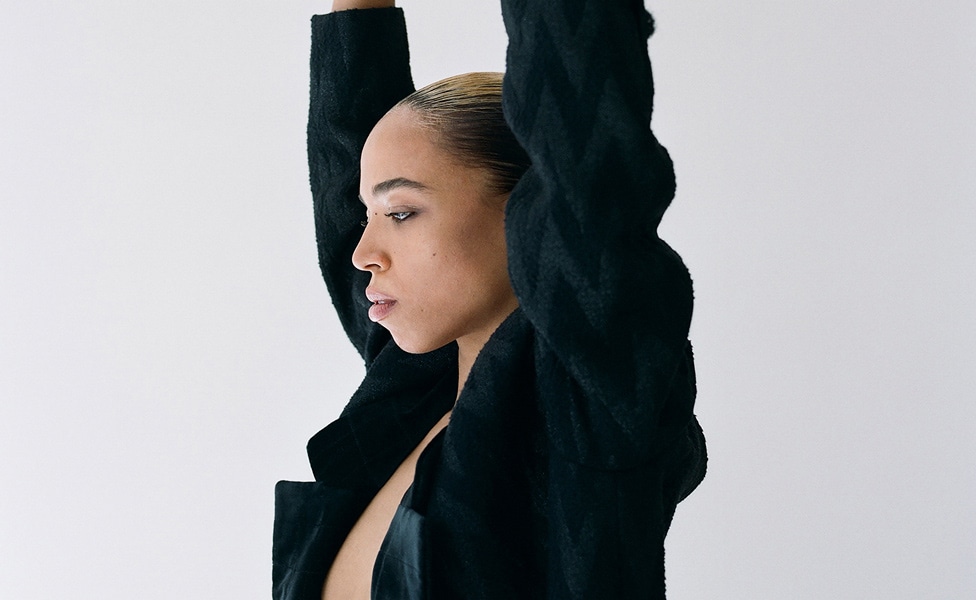 Pictured: Zsela (Credit: Emily Rosser)
The stage is a place of honesty and vulnerability. Can you speak to its power—either in your own experience as a performer or being moved by other great artists sharing their authentic voice?
Zsela: Being such a shy kid, I never thought that the stage/performing live would become one of my favorite things. I love being able to connect, communicate and share space with people in this way. It feels like the biggest gift and, coming out of the past couple years, I'm reminded of how powerful it is.
Hana Vu: I believe that any great music is created through vulnerability and truth. I think people can tell when art is not authentic to its artist, whether it be overt or not. The music I am interested in offers an honest perspective. The music I am interested in making does not hold back the ugliness of the human experience. To me, that's what it's all about, and that keeps me interested in music.
La Doña: The stage is a very powerful place to me, and, having grown up on the stage, I didn't think that it would mean much to take larger stages as La Doña, but it certainly has. Because when I started performing, I would completely blackout. From the minute I started singing to the minute I walked offstage, I would have no memory or recollection of my performance at all. But since then, I've become way more grounded and way more intentional about being in my body and being in that space as I'm interacting with the crowd. Something that really helps me is focusing on members of the crowd and focusing on my musicians … even focusing on what the sound or the lighting people are doing. It's a whole play, and it's very important for me to be present. Hair on my arms stands up when I hit certain notes during a performance or when I see the audience react, and I love to include members of the audience in my performance. Ask them to sing along with me, to dance along with me. So, for me, the stage is a way for me not only to connect with people who already enjoy my music, but to make new fans and connect with people who haven't heard the music before, and also to radicalize my audience. I always talk about different social and political issues that I'm thinking about and that are coming to a head, and the times that I'm performing in. I think that aspect of the stage is also powerful and important. The artists have a duty to take advantage of that platform to promote their ideologies and their systems of belief.
Music creates connection and empathy in a way few things can. Can you speak to music's unique ability to drive inclusivity and build community?
Hana Vu: I feel that music is essential to everyone's experience in this life. It can remind you of a past, make you dream of a future, relish in the present, make you big and make you small. No matter how different you may be from any person on the planet, you can at least know how you feel when you hear your favorite song and know that everyone feels that way about their favorite song. Maybe some of those songs are the same. I have never felt more connected to strangers than when I'm watching a show and everyone's favorite song starts, and everyone is humbled. I think to myself, "I do not know anyone in this room, but I do know this one gigantic feeling."
La Doña: Music has always been a tool for self-expression and release, but I think its biggest power is in connecting people and bringing people of different backgrounds and different positionalities together. So, I would say that my music is rooted in inclusivity and in building community while also intentionally remaining very radical and steadfast in my beliefs. Because I think, in an effort to reach a larger audience, artists are often pressured to water down their message or use very hetero, cis-oriented language to make their music more palatable. But I think, especially as queer artists, it's our duty to represent ourselves and our realities and not only speak to those who have similar backgrounds as us, but also to normalize having queer and BIPOC voices at the forefront of the music industry and in performance.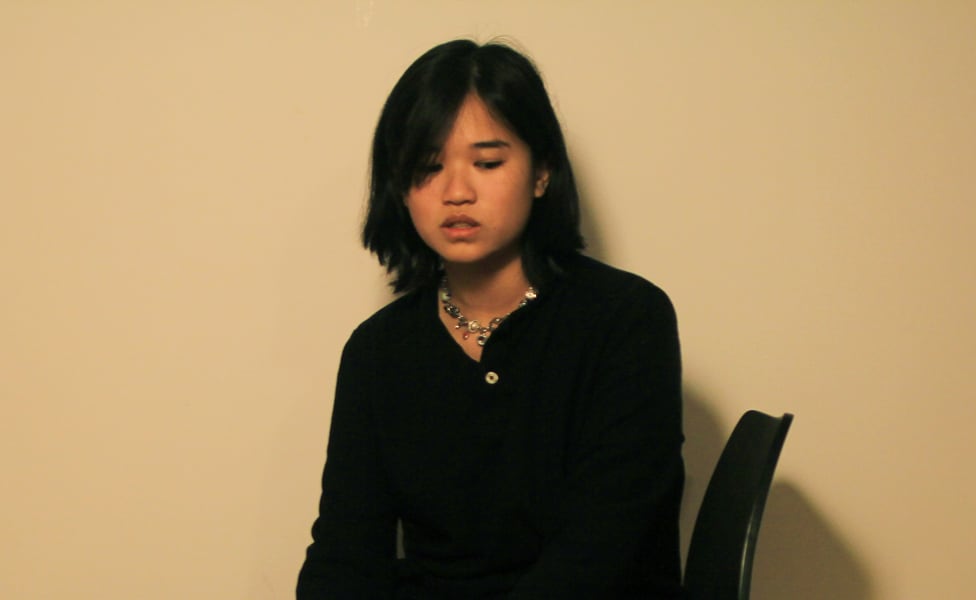 Pictured: Hana Vu
In what ways has the music community evolved since you started making music and performing? Are there ways you've seen music lead to change?
Hana Vu: Music is so much more accessible now, to a point where there can be a million niches for anyone who may exist. When I was a kid, I would map myself on musicians who didn't look or act or seem anything like myself, which maybe made it feel like more of a pipe dream to try. Now, it seems that so many different kinds of people are finding access and acclaim in the community, and I can't imagine how that must influence kids today. Nothing is unattainable.
La Doña: Personally, I haven't seen the music industry evolve enough since I've started making music, but I will say that one movement I think is exciting, and that I've been seeing more of, is a lot more independent artists doing their thing without as much of a reliance on labels or on other predatory systems for artists. So, I think that's a shift that is happening slowly that I would love to see take hold and become popularized.
Who's making a difference right now? Who do you look up to or respect?
Zsela: SOPHIE, Arooj Aftab, Beverly Glenn-Copeland, Dolly Parton and Mica Levi, to name a few.
Hana Vu: I'm reading this book by Viv Albertine about her days in the London punk scene, in her all-girl band. They really have no regard at all for the disapproval and hatred of others. They just do whatever they want creatively and with how they live their lives. It is really inspiring.
La Doña: I have a lot of respect for other women of color and non-binary people of color who are making music in this day and age and in this sphere, like San Cha out of L.A. and Kaina out of Chicago. I see people like Durand Jones & The Indications also radicalizing and reforming the way that musicians interact with each other and interact with the crowd, so I think that's very powerful. Also, all of the people on my team like TBA who have been champions of independent artists and paving the way for their own really diverse roster, as well as the people over at C3 putting on diverse festival lineups and getting more people of color, female artists and non-binary artists on the stage. Because that's what we really need right now.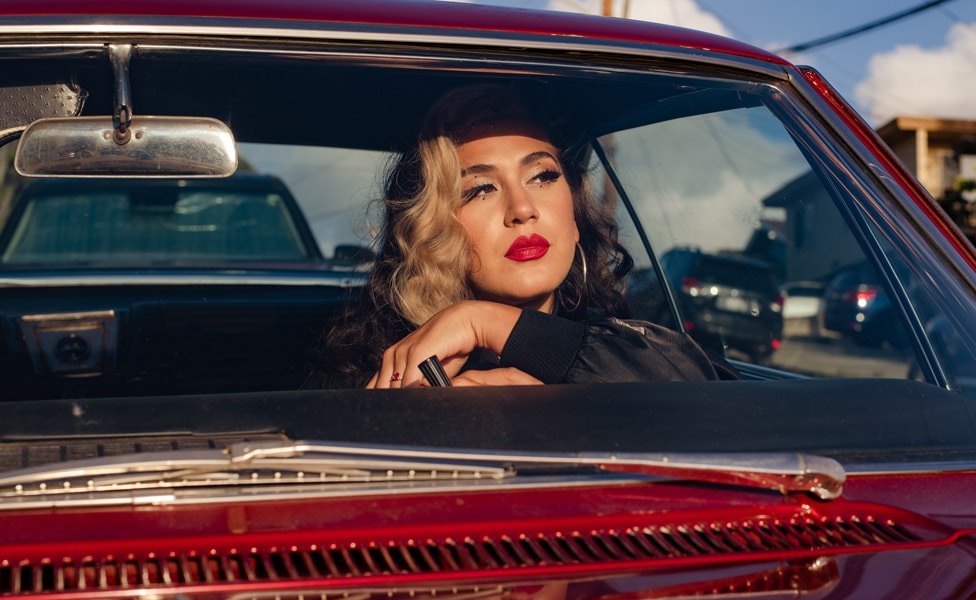 Pictured: La Doña (Credit: Bobby Gordon)
What are your hopes for a more inclusive future music industry?
Zsela: My hopes are that power and control continue to shift heavily into the hands of the artist, since there's been such a strong divide through these years with systems that don't cater to that at all.
Hana Vu: It is my hope that one day inclusivity becomes so normalized that it is no longer exploited or an expected perspective from minority artists. For music by disenfranchised people to exist and be judged solely as it is.
La Doña: My hope for the music industry is that it not only treats its smaller, younger, emerging artists better but also that more people feel encouraged to create music and are able to support themselves through music. Because I think a lot of people are intimidated or told, "No, your art isn't important. Your voice isn't loud enough or clear enough or straight enough," or whatever it might be. "There's not an audience for you." And I think that that's just not true. What we're seeing with the inclusion of different diverse artists right now is that there's a need for the telling of these stories and for access to stories of people who are different. So, that's what I look forward to for the future of the music industry. That it's not only more inclusive to a select number of people, but that more people feel excited and happy to create their own art and their own music overall.