Whether they know it or not, people have been hearing the work of Marciela "MJ" Juarez for 36 years. Notable artists who have played her pickup designs include Eddie Van Halen, Billy Gibbons, Steve Miller, David Gilmour, Peter Frampton, Los Lobos, Carlos Santana, Brad Paisley, Slash and Angus Young.
Happening upon a position after helping out her neighbor with a ride to drop off a job application, MJ was a music fan but not involved with instruments by any means. "If they would have told me I'd be at a place that did pickups, I would have said 'Chevy or Ford?'" she says. "I started like any other assembler. The first pickups I put together were to be for Jimmy Page." From there, she continued on to build pickups for everyone from the most famous players around the world to the unknowns down the street. Each artist gets the same level of respect and attention.
"They may say, 'I want my pickups to sound like owls screaming in a freezer.' So, I'll think, 'Okay, it's loud… it's cold…' and I'll tell them, 'I'll try to be as close as I can.' Most of the time, I'm very successful."
MJ remembers the first time she'd heard a pickup she'd put together on the radio. "It was 1983 and the pickups I did for Jimmy Page." She continues, "Just to do a pickup and later hear it on the radio. To know you're somehow a part of that … that's something amazing. Really, really amazing."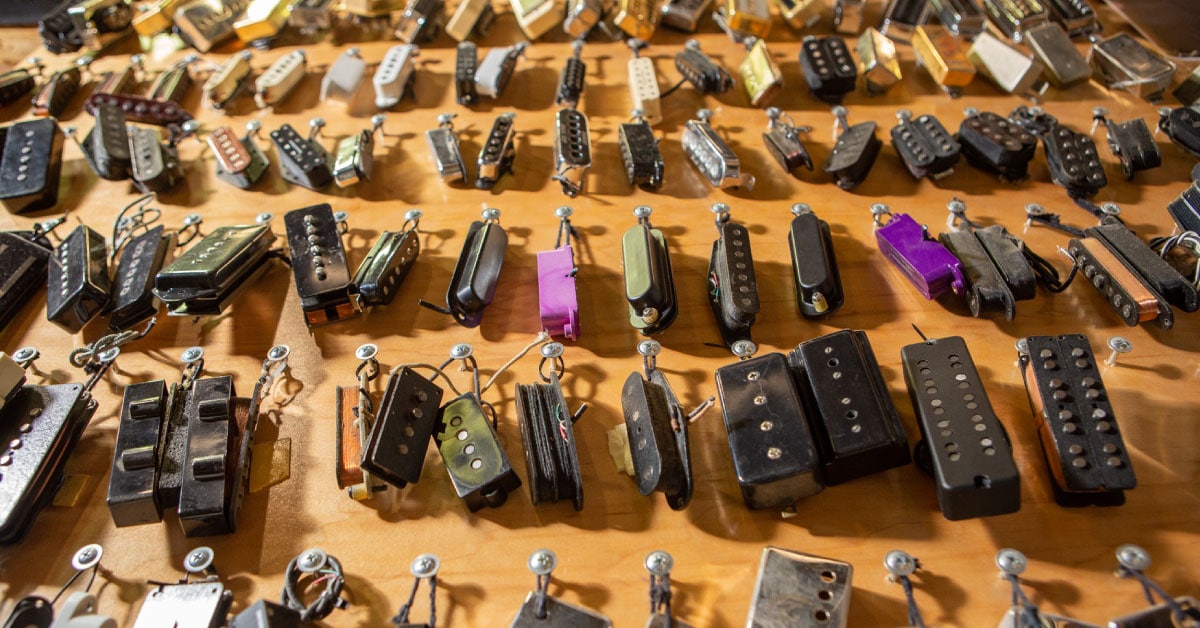 With all the incredible artists she's worked with over the years, MJ still has a wish list of players she'd like to work with. "If you don't have something on your wish list … you aren't being sincere." She says and mentions Metallica bassist who shares her maiden name. "Robert Trujillo—he might be a relative. I would love to make him a set of pickups."
With the feeling that this is the work she was put on the Earth to do, MJ is still excited to be crafting pickups at Seymour Duncan. "What I love is, that you never know what to expect. You'll never know who's going to call. Or what you're going to be doing on any day."
Explore our full collection of Seymour Duncan.