We asked the up-and-coming LA band for some insight into how they found their sound, and exactly what goes into their unique recipe for musical pie.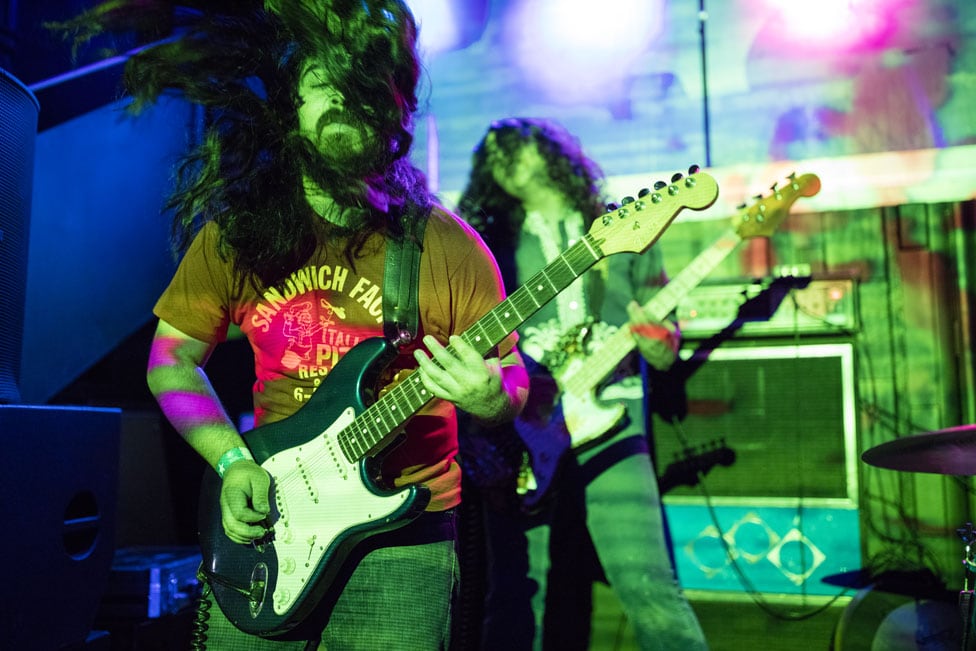 How long have you been a band?
As for our current lineup, we've been together for about 1 1/2 years. We've gone through line up changes for a few years in the past, but we're a solid unit now. 
How did you find your sound? What are some of your main inspirations?
Babylon is sort of a "plug and chug" style. People that influence us are Abba, The Stooges, Helen Keller and John Sinclair. 
What gear do you use to achieve your sound?
Aside from our Fender Bassman, a 70's Marshall Super Lead, a Roland 120w jazz chorus, acoustic 470 amps, and our vintage Tama drum kit...we like to keep that a secret.
What was the first instrument you bought?
Japanese electric Electra EB3 bass.
What is your dream instrument?
A theremin that's loaded with pet sounds.
Tell me about your process for writing your songs.
We grab a sound from everything we like and combine them into a musical pie. The recipe is different everytime.  Generally speaking, someone in the band will bring a new riff to jam on top of, and then we'll just start adding as we play it through. We just play and play until the path of the song unveils itself.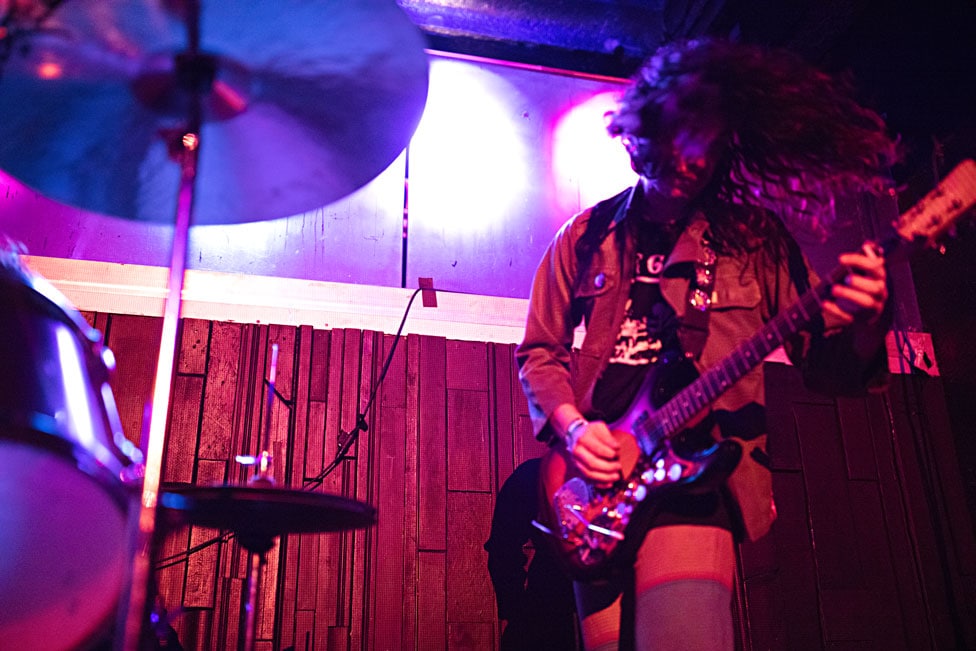 What advice do you have for other musicians who want to start a band?
If you want money, become a doctor.
What's one of the strangest things you've heard from a fan?
A guy outside the Empty Bottle in Chicago once said, "You guys are the next Led Zeppelin." 
What is one of your most unexpected discoveries as a band?
That we could last 40 days on the road without killing each other. 
How do you handle mistakes or challenges during a performance? Can you tell us about a mishap that happened during a show, and how you handled it?
Anything can go wrong on stage. If it happens we just have to play through it. Keep the sound going and hopefully it works out.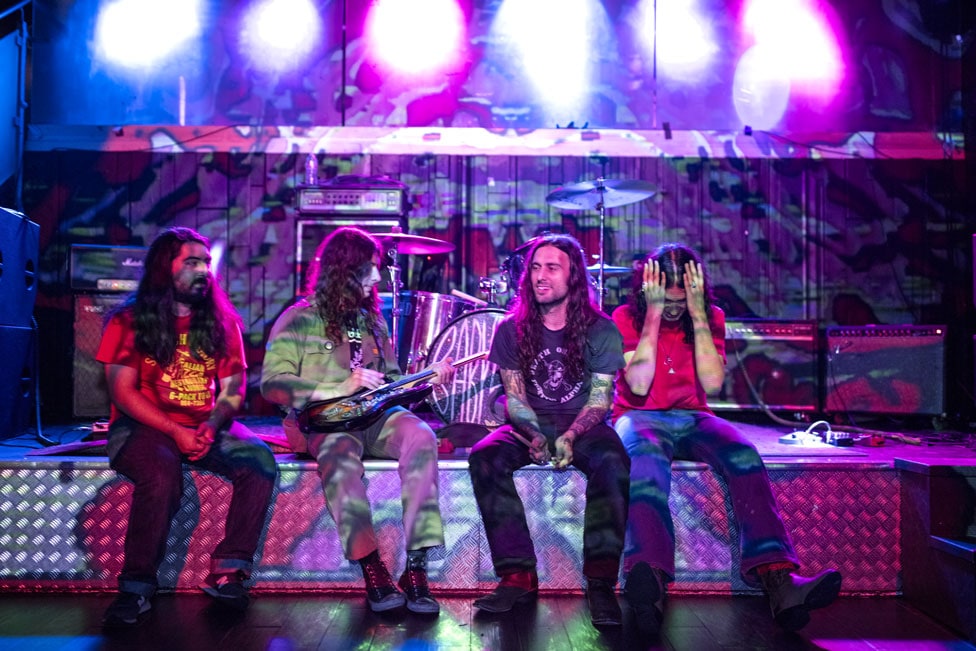 You're going into the studio soon—how many songs do you hope to record for your debut album?
We are looking to record about 7-9 songs. Plenty of new ideas going into this one and possibly more intruments to be introduced. 
When can we expect the release of your album?
We can't say for sure until we record it. But we are aiming for early 2018. 
What band would you like to open for? Which band would you like to open for you?
To open for Roky Erickson or 13th floor elevators would definitley be a dream gig.  
Is there a band whose sound you'd like to break down, decode and understand?
Early era Funkadelic. Free your mind and your ass will follow. Those albums have some of the most wild and unique sounds. 
Is there anything else you can share about you guys that you feel is fascinating, interesting or unique?
We like to be open and lay it all out there when we play. Theres so much room for our growth in this band, but there is something unpredictable about our future. New sounds and new energies are definitely on the horizon.