The featured artists of the Domincan Sounds showcase find a welcome stage at SOBs Sound of Brazil in Lower Manhattan, specializing in the Latin soundscapes of the Domincan Republic, Brazil and beyond. Each born and raised in the island of the Dominican Republic, the opportunity for these singer/songwriters to play for a new audience is a chance to celebrate the most vibrant colors of their celebrated art and heritage. "The Dominican people are all about rhythm: the way we move, the way we walk, and how fast we can talk. We're like drums - built with beats under the skin." - Oscar Almonte, featured artist

We caught up with the artists after their showcase to talk about the experience of bringing their music to the states, as well as the gear they can't leave home without.
Interview translated by Nicole Coiscou; Photography by Diego Vallejo & Junior Rojas


GC: Choose one (1) piece of gear you brought to the states with you, and tell us why it's your favorite to travel with.

OSCAR ALMONTE: I brought my Taylor Grand Auditorium 214ce. It's a great guitar for performing in any acoustic environment, and also for recording. It's my first choice when it comes to writing new music.

JJ SANCHEZ: I also brought my Taylor Grand Auditorium 214ce. I love that guitar – It's the first instrument I learned how to play. It's become a part of my creative process.

ZEO MUNOZ: My Martin Acoustic. Cannot travel without it.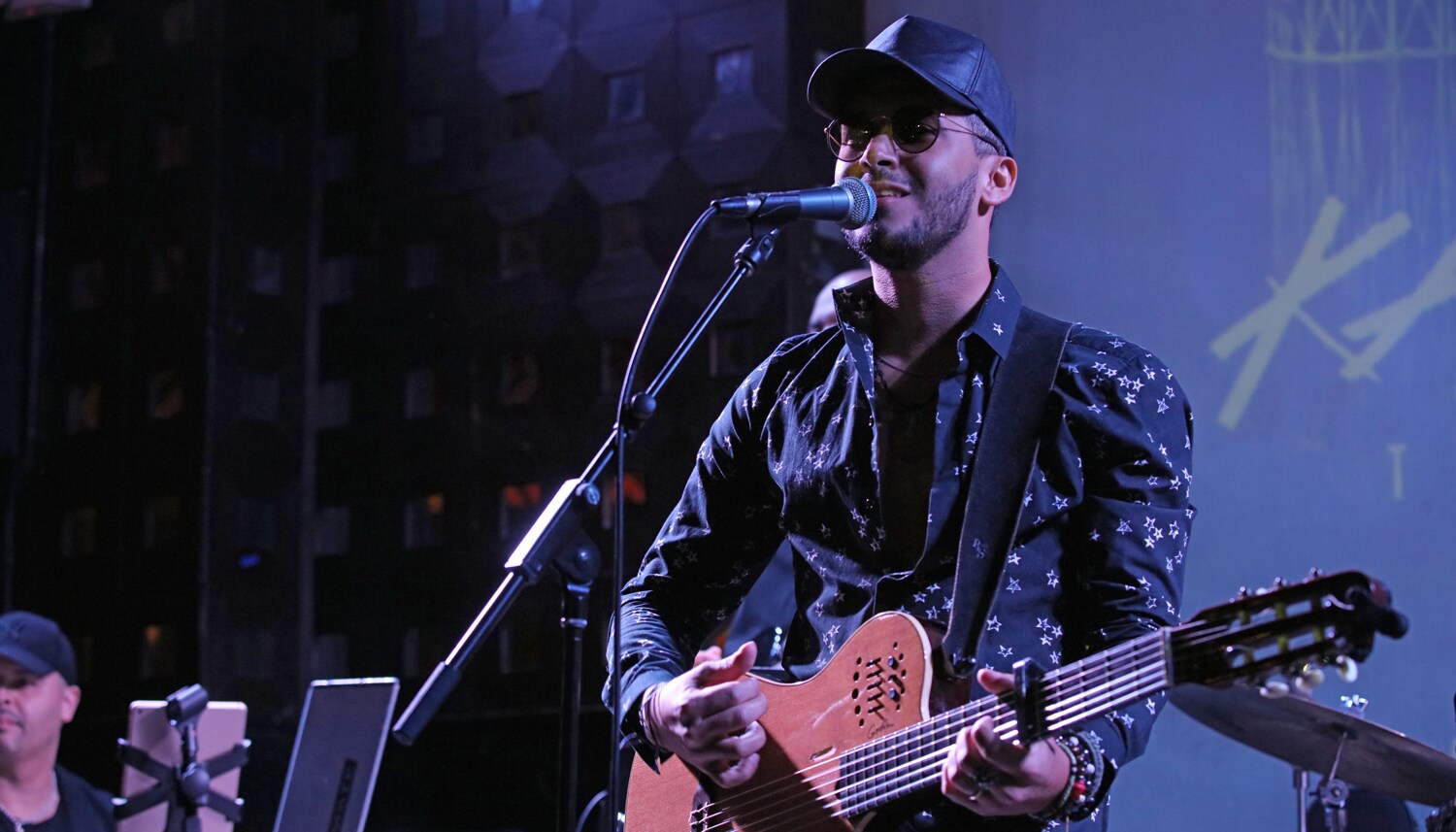 Zeo Munoz live at SOBs Sound of Brazil in NYC.

GC: What's been your favorite part about performing here in the states? How does it differ from playing in the Dominican Republic?

COVI QUINTANA: It doesn't feel very different from playing at home, honestly. The great thing about music is that it breaks barriers - the feeling is transcendental. Getting to introduce my music to new people is what I love the most. Even when I'm far from home, I still feel that connection. That, and hearing people sing my songs is priceless.

JJ SANCHEZ: It was an incredibly gratifying experience, and it was a super productive trip overall. I loved the connection I had with the audience. In comparison to the shows I've played in Dominican Republic, I feel like the audience in New York has a better understanding of the sound I'm working with. 

NENI: What I love about performing in the United States is that music culture is huge. There are so many people from different parts of the world sharing their art - millions of open ears, minds and hearts. You have a great experience at every show.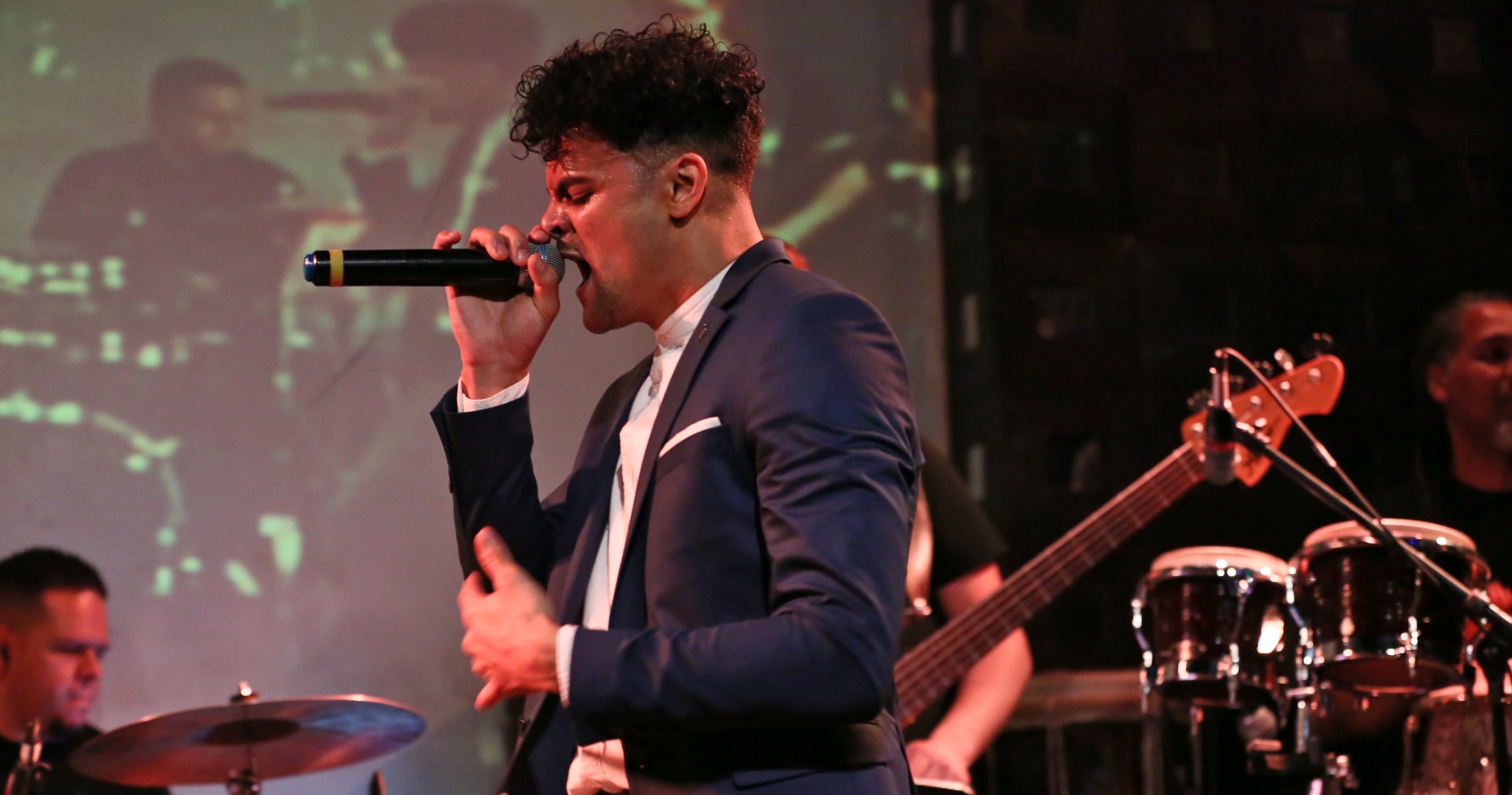 JJ Sanchez live at SOBs Sound of Brazil in NYC.

GC: What do you feel makes your music or artistry uniquely Dominican?

ZEO MUNOZ: Writing lyrics always takes me back to my childhood - things I remember and saw in the streets somehow end up in songs. My writing process has been shaped by that.

JJ SANCHEZ: My music expresses a lot of what I was living while making my latest album. Most of these things happen in specific places in the Dominican Republic, identified through the lyrics of each song. The way I express myself through colloquialisms is very cultural.

COVI QUINTANA: My music mixes a lot of rhythms and fusions - like pop, indie, latin and tropical sounds. Even though my music is not traditionally Dominican, those tropical rhythms that make you dance are a clear representation.

OSCAR ALMONTE: The Dominican people are all about rhythm: the way we move, the way we walk, and how fast we can talk. We're like drums - built with beats under the skin. My playing is all about colors and movement.


Check out the featured artists of Domincan Sounds:
OSCAR ALMONTE: https://www.instagram.com/oscaralmontofficial/
JJ SANCHEZ: https://www.instagram.com/jjsanchezrd/
ZEO MUNOZ: https://www.instagram.com/zeomunoz/
COVI QUINTANA: https://www.instagram.com/coviquintana/
NENI: http://www.instagram.com/nenipion