In support of the Crossroads Centre started by Eric Clapton to help those struggling with alcohol and drug addiction, the Crossroads Guitar Festival has become a beloved and legendary festival celebrating the blues and known for bringing together some of the greatest guitar players in the world, hand picked by Eric Clapton himself. At once massive and intimate, this special event treats audiences to one-off collaborations, virtuosic playing, and a long list of artists who have earned Clapton's admiration and respect. The recent 2019 Crossroads Festival was held in Dallas, Texas with an incredible lineup— many of whom took the time to visit with Guitar Center and discuss their gear, inspirations, and more.
Marcus King
Crossroads newcomer Marcus King has been causing a stir with his electrifying sound and soulful voice. He shows us his prototype Gibson Custom 1962 ES-345 and gives us the rundown on his "warm and fuzzy" live rig. While his playing might be rooted in tradition, his influences are vast and varied, making his sound a "Gumbo" of all the music he loves.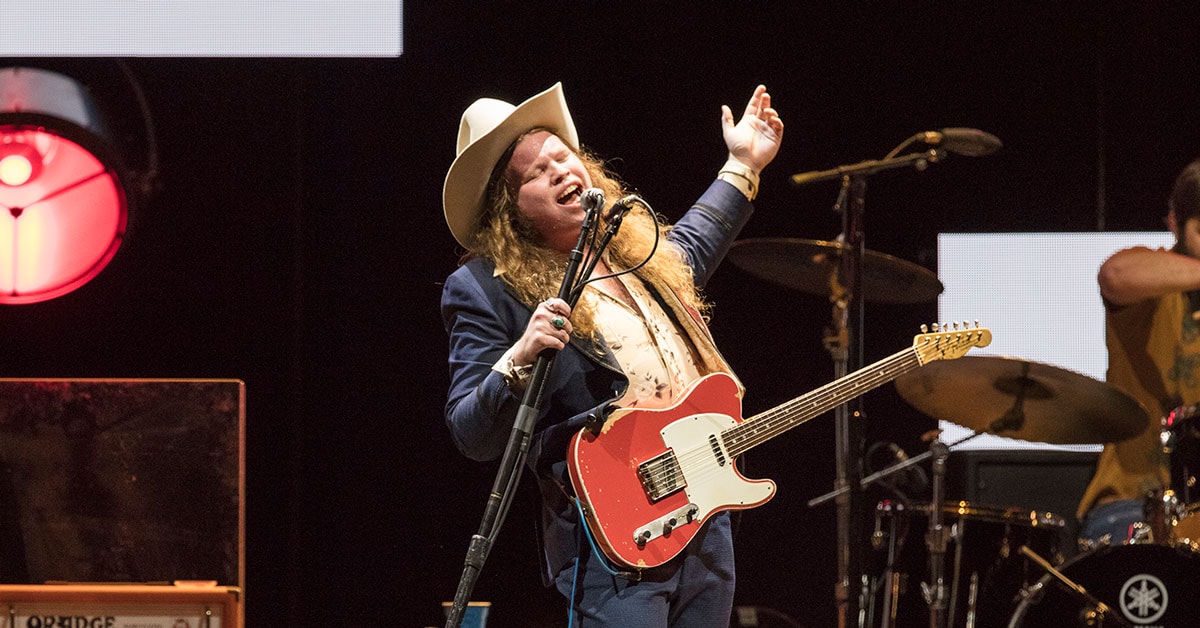 Nathan East
As one of the most recorded bassists of all time, Nathan East is back at Crossroads to share the stage with Clapton. He shows us his Yamaha BBNE2 Nathan East Signature Model, and talks about what it means to have a continued passion for music after all of these years.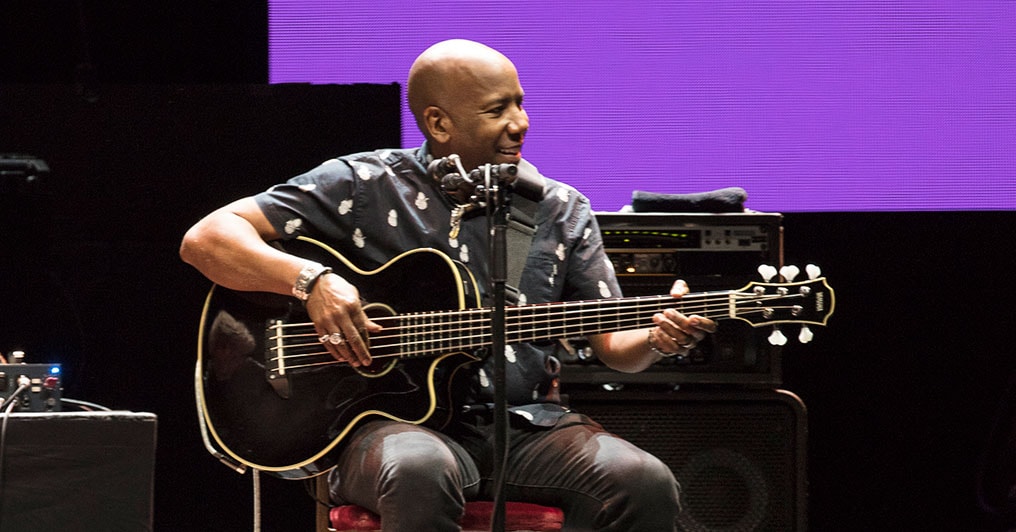 Alan Darby
Alan Darby not only grew up in the UK where he was surrounded by artists such as Eric Clapton, Ringo Starr, and Paul McCartney— he eventually got to perform with each of them. He shows us his bass-of-choice for the blues (a 1964 Gibson Firebird I) and talks about the obsession he has maintained to grow as a musician. 

Citizen Cope
Citizen Cope (aka Clarence Greenwood) brings his soulful grooves and melodic songwriting to the Crossroads stage. From his early work with Santana to his 2019 release, connecting through song is what Citizen Cope does best. He shares his thoughts on the blues, the role of the guitar in modern music, and more in this video.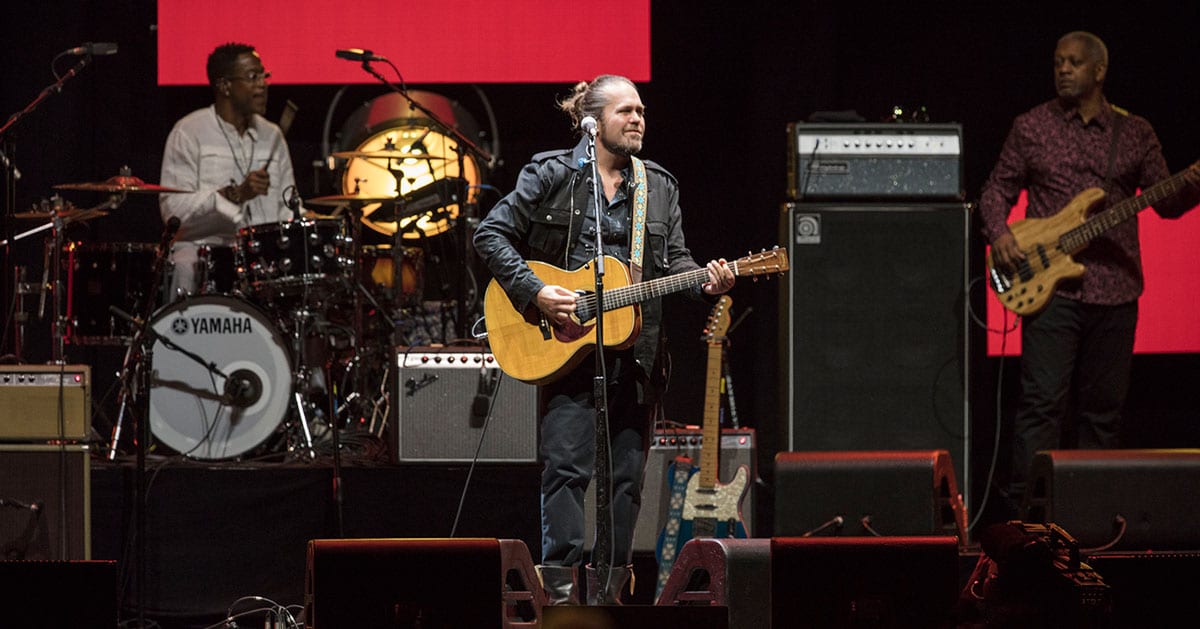 Ryan McGarvey
Ryan McGarvey is back at Crossroads 2019 for a second time— his first was when he was selected out of 4,000 guitarists to play the 2010 Crossroads Ernie Ball Stage. McGarvey stopped by to walk us through the pickup configuration of his 1959 Gibson Les Paul Reissue and give us a demo of his current pedal obsession: the MXR M294 Sugar Drive.
James Bay
For guitarist and songwriter James Bay, earning the distinction of playing Crossroads meant much more than just landing another gig. "I'm at this festival I've dreamed about playing since I was 13… I started playing guitar because I heard 'Layla.' " In this video, James talks about his favorite features on his Epiphone Century archtop electric guitar—from the bridge to the tonal differences of each pickup variation.
Keb' Mo'
GRAMMY-winning blues guitarist Keb' Mo' is no stranger to the ever-evolving trends of music—often, one song is all it takes to re-center the spirit. "It's more about the state of music than the songs—sometimes certain trends come through, and then the real stuff comes back. You hear the blues, and it can reset your whole being. It healed and saved me musically." In our time with Keb' Mo' backstage at Crossroads, he demos his Signature Gibson Bluesmaster, as well as details the story behind its origin.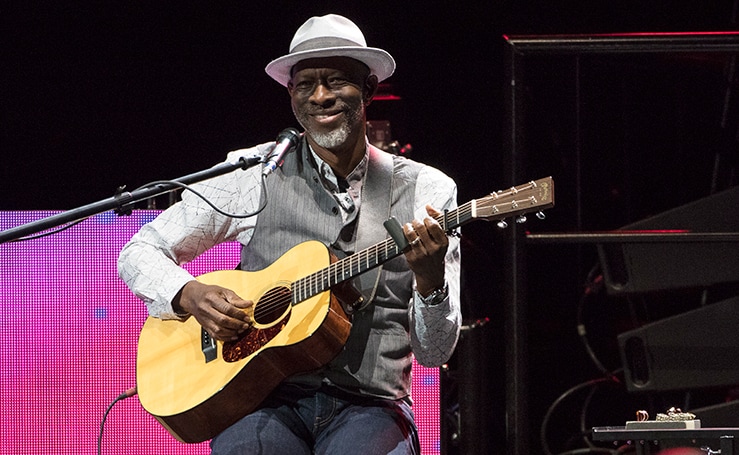 Gustavo Santaolalla
When Argentinian guitarist and film composer Gustavo Santaolalla signed on to score Eric Clapton's documentary Life in 12 Bars, it was important for him to tap into not only Clapton's musical catalog, but also his story. "There were some tough things to watch—very moving things. I tried to connect with the emotions of the life of a man who was a survivor of many big obstacles. I was inspired by the emotions that he felt in those moments in his life." In this video, Santaolalla talks through his Crossroads preparation process, as well as playing a few of his compositions on the Gibson J-45.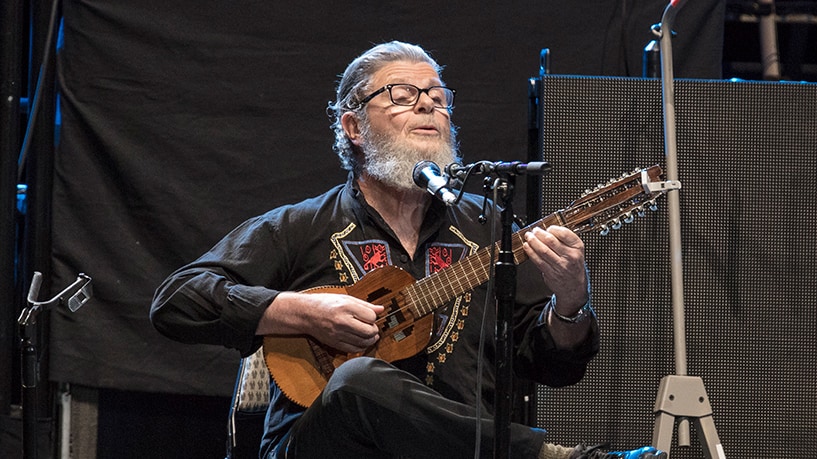 Robert Randolph
Pedal steel guitarist Robert Randolph has spent years honing his own unique take on classic blues – something he says evolved from studying the likes of Frank Sinatra and Mahalia Jackson. "Listen to your favorite old blues and roots records. Always keep your brain evolving – the future of the blues is here." We chatted backstage at Crossroads with Randolph about his live rig, including his Peavey Signature Robert Randolph Guitar Head and Cab, and his pedal board favorites, like the Supro Drive.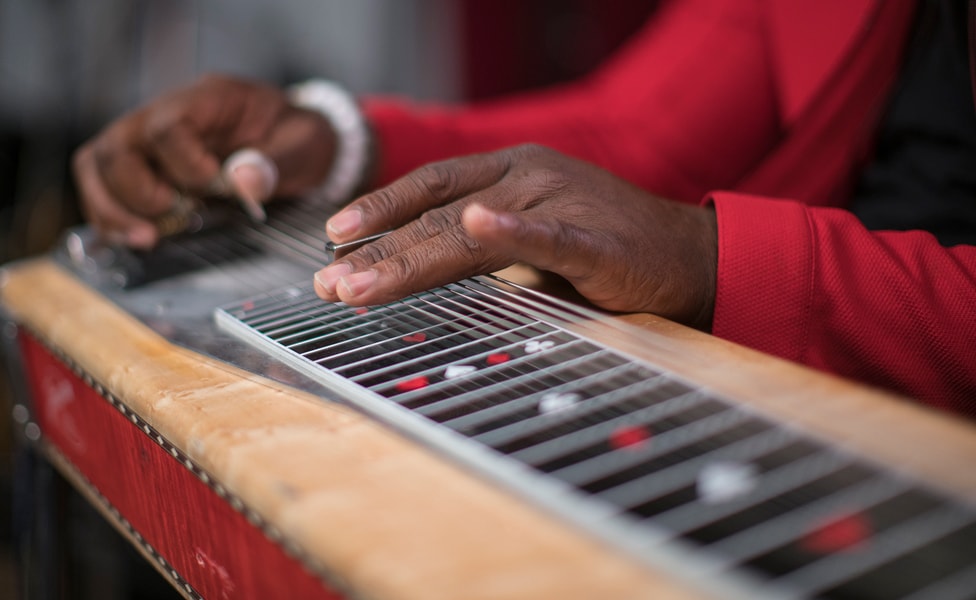 Artur Menezes
When Artur Menezes was 11 years old, he was jamming on his Gibson SG to AC/DC and radio interference interrupted him with a chord progression that he just continued to play over. This was the first time he ever heard the blues, and since then he has gone on to tour the world and win awards for his gritty style and technique. In this video Artur shows off the Gibson Les Paul '59 Reissue that he brought to the Crossroads stage.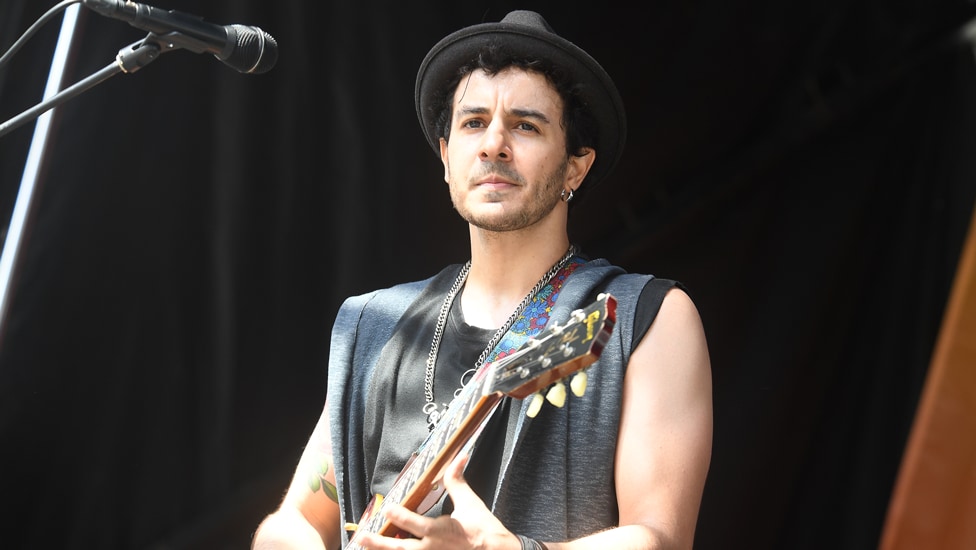 Pedrito Martinez
Cuban percussionist Pedrito Martinez stopped by to talk about his relationship with Eric Clapton, as well as detail his experience growing up listening to classic rock icons like The Rolling Stones and The Beatles—who transformed his outlook on a music career. "The most important thing for a beginner musician is to listen to a lot of music and stay optimistic about any situation," says Martinez.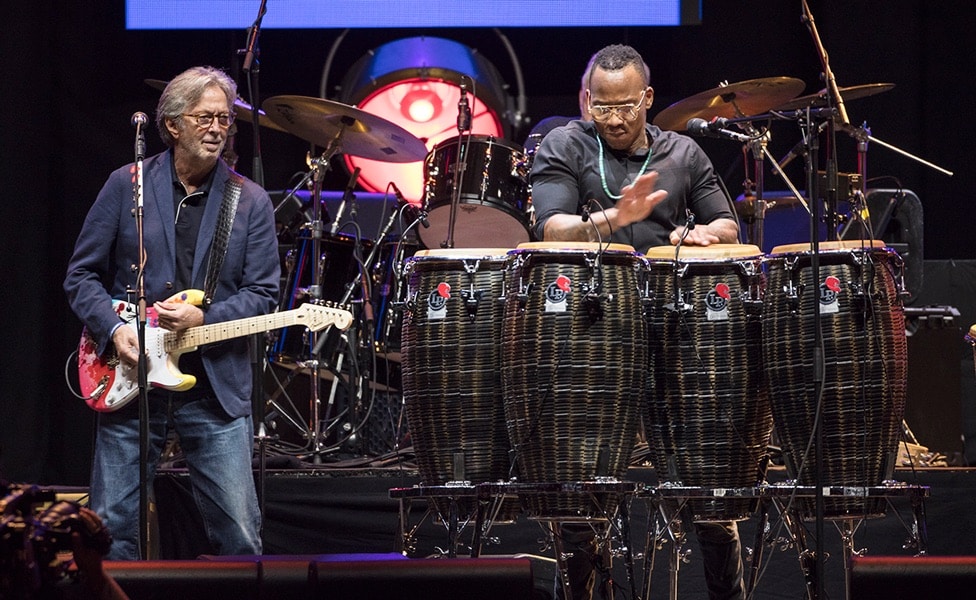 Check out our limited-edition Crossroads Guitar Collection including the Gibson Custom Eric Clapton Crossroads 1964 Firebird, the Fender Custom Shop Eric Clapton Crossroads Blind Faith Telecaster, plus very special Martin Clapton and John Mayer models.