There is a special allure to Fender® amps of the late '60s. Known colloquially as "silverface" or "silver-panel" amps due to the brushed aluminum faceplates, they were famously played by the Beatles on Abbey Road and literally above Abbey Road during their rooftop performance.
Fender introduced '68 Custom Series amps in 2013; now, with the addition of two more models, the collection includes the Vibro Champ Reverb (5W), Princeton Reverb (12W), Deluxe Reverb (22W), Pro Reverb (40W) and Twin Reverb (85W). We sat down with Shane Nicholas, Fender's Director of Product Development for Amplifiers, to learn more.
Fender had 19 different amps in the 1968 catalog. How did you decide which to reintroduce in 2021?
Shane Nicholas: We chose the Vibro Champ Reverb because they are just so cool and fun, and the Pro Reverb because we wanted to do a 40-watt ultraportable combo, and we hadn't used the name in a long time. We occasionally do additions to our existing series, and it was time for some new '68s.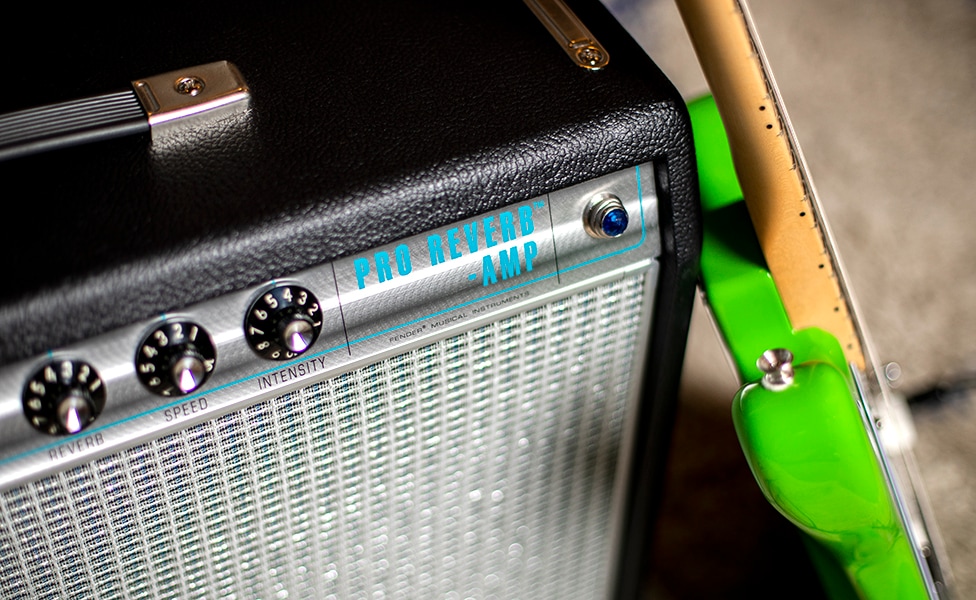 Why would someone gravitate towards these versus a vintage original?
These amps reflect many decades of learnings. We've looked at common mods. We've heard feedback from a wide variety of players, and as players, we've put in some of the things we like as well. If you play 10 old amps of the same model and year, they will all be different. It's actually pretty rare to find a 50-year old amp that doesn't have any parts changed. With a new Fender amp, you have consistent build quality from one unit to the next, no mileage to worry about, and modern safety upgrades like a 3-prong power cord, improved shielding and other refinements—and a warranty!
Were there any aspects of the original designs that you felt were untouchable?
We stuck pretty close to the original circuits and associated tonalities.
The original Vibro Champ didn't have reverb. Why did you decide to add it to the '68?
Why not? Turn it off if you don't want to use it (laughs). It adds to the idea that you really have a nice little package with a lot of options.
Why did you go with a hall reverb instead of a spring?
We already had a good-sounding hall module that we use in Bassbreaker and EVH amps. A true convolution spring reverb (like we use in the Tone Master amps) costs a lot of processing power and more money.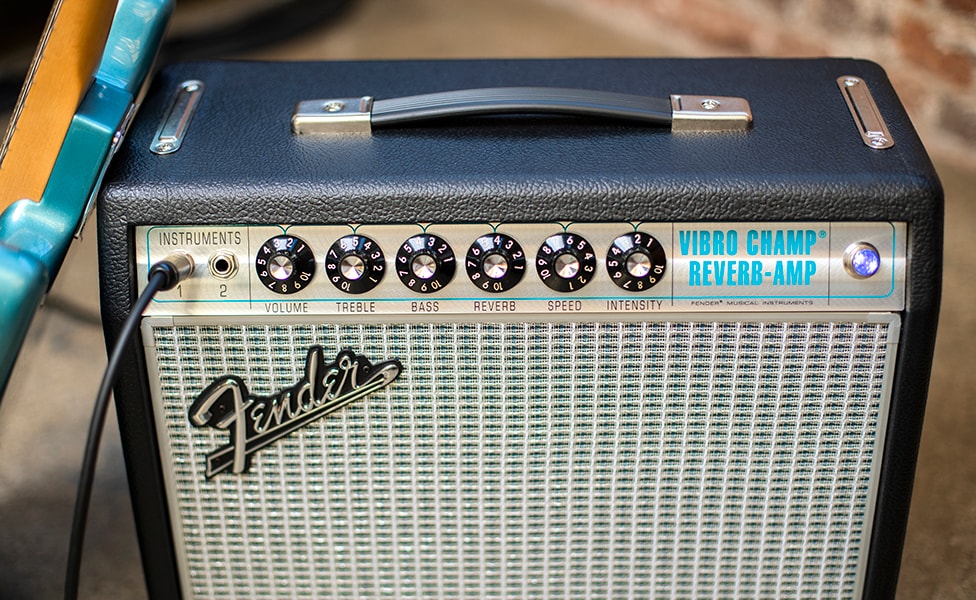 How would you describe the voice of each amp? 
The Vibro Champ is snappy, growly and fun, but not too loud for home or studio. The Pro Reverb is the perfect size, weight and power for almost any gig, and it sounds like the Fender clean tone of your dreams.
When you play through these, do you have any preferred sweet spots?
Personally, I like the Vibro Champ with everything all the way up, and then work the guitar's controls for cleaner tones. The Pro Reverb sounds fantastic when you start with the volume and tone knobs on 5 and tweak it from there.
Any preferred gear pairings?
There are a bunch of us at Fender who swear by the Pugilist Distortion pedal, so we definitely tested these amps with that box, and many others. Regarding guitars, I gravitate towards a Tele® with the Vibro Champ and a Strat® with the Pro, but that's just me. They sound great with most guitars, unless you are going for really heavy death metal or something.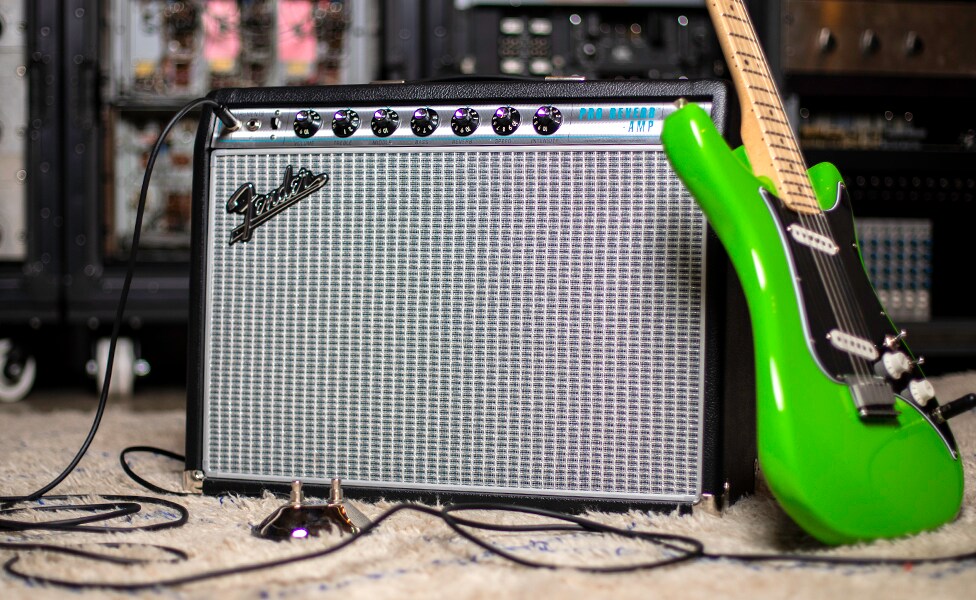 Historically, much of the adulation for Fender amps was focused on earlier eras. However, in the past 10 years, the silver-panel era seems to have taken hold. How has that impacted your approach with this amp family?
We currently offer the '65 series which have very similar tones and functionality to their original counterparts, and we have the '68 Custom series to offer an alternative. Customers tend to gravitate towards one or the other—it's a great time to be a guitar player!