For a pedal with such a clear impact on the sound of rock 'n' roll, the Tone Bender has a somewhat fuzzy history. Elements of its origin and evolution are a little mysterious, and from the mid-1960s to late 1970s, the pedal was released under a sometimes-dizzying array of names, brands and iterations. But the core Tone Bender sound, in all its focused, sustain-drenched, woolly glory, is immediately identifiable, and the records and stages that it appeared on shaped the sound of 1960s British blues rock.
So, what is it about the mythic Tone Benders and their straight-forward circuits that inspires so many modern tributes and high-priced vintage listings?
The story goes that in the year 1965, a British session guitarist—who some say was Vic Flick of James Bond theme fame, and others contend was session man Jim Sullivan—brought a Maestro FZ-1 Fuzz-Tone pedal to engineer Gary Hurst, seeking a tweak that would give it more sustain. Hurst, who had earlier cut his teeth working for Jennings Musical Industries, the then-parent company of VOX, quickly set to work.
Hurst improved upon the Fuzz-Tone, most notably by increasing sustain and bassy oomph, while tripling the pedal's power from three volts to nine. The sound was massive and new, and Hurst was soon hand-building custom orders.
Hurst built the first models at home and at the Macari Brother's famous Macari's Music Exchange, located on London's music shop heaven, Denmark Street. The initial pedals were housed in wooden cases built by Hurst's brother, and ended up in the hands of Jeff Beck and Jimmy Page, among others. There were very few of these built, with the disputed estimate in the 60–100 units range. The boxes were a little delicate (Beck reportedly went through a few), and soon Hurst was housing his circuits in metal boxes. The Macaris and Hurst joined forces to release the Tone Bender through the Macaris' Sola Sound brand. And here's where the story gets really interesting.
The Tone Bender MkI
The Tone Bender MkI officially went into production under the Sola Sound brand in 1965. This is the granddaddy of all Tone Benders. Featuring a circuit with three germanium transistors, two control knobs, nine volts of power and buckets of sustain, it's a massive gold-topped beauty that pumps out big lows and raw power.
Fuzz took the rock world by storm in 1965, and the Tone Bender had a crucial part to play when Jeff Beck used it on the Yardbirds' "Heart Full of Soul" and Steve Winwood broke it out for the Spencer Davis Group's recording of "Keep on Running." Soon, the Tone Bender was in high demand, with ads from the time proclaiming that the MkI was used by The Who, The Yardbirds, The Merseybeats and more. It was seen on a number of important artists' recording setups.
Another important fan of the MkI was Mick Ronson, who paired it with a wah pedal and a 200-watt Marshall Major to create the squashed, growling tone he made famous playing with David Bowie in the early '70s.
The Tone Bender MkI.5
This is one of many interesting twists in the Tone Bender story. The MkI.5 was built in 1966, but not actually known as the MkI.5 until decades later when a collector opened up what he thought was a MkII to see that it only had two transistors instead of the three found in both the MkI and MkII. He had a mystery on his hands, and began referring to it as the MkI.5. The nickname stuck.
The story around the creation of these two-transistor MkI.5s is difficult to confirm, as there are multiple accounts and nobody was exactly running around keeping detailed records for posterity. Was it inspired by the circuit topology of the VOX T-60 bass amp? Was the contemporary VOX Distortion Booster based on it, or the other way around? Or was this simply a variation on a somewhat common design that, for a short period, made its way into some Sola Sound Tone Bender enclosures?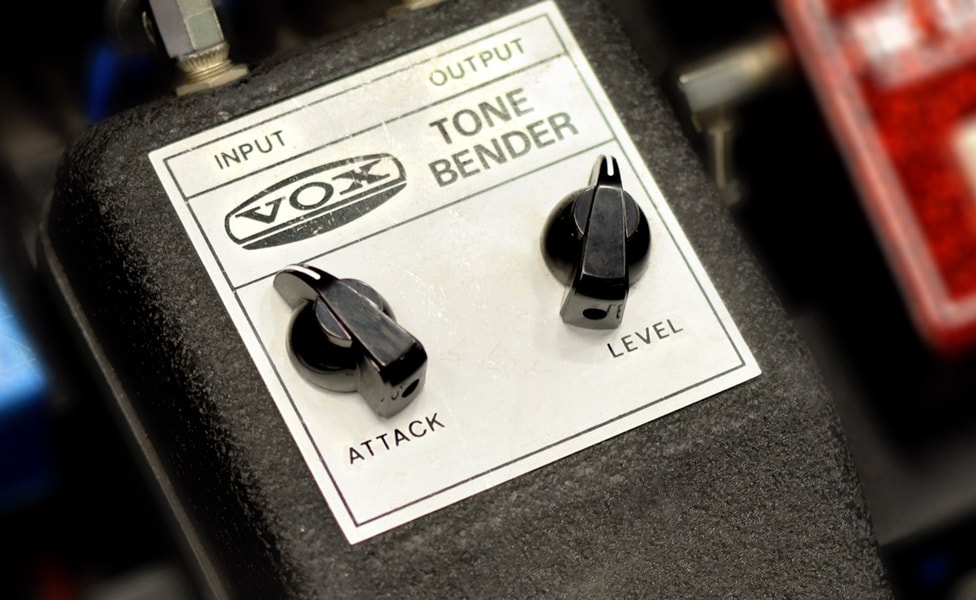 Given the pace that amp and effects technology was developing at, as well as the close relationship of the Macaris and VOX's parent company, JMI (for whom brother Larry Macari had worked in the late '50s), it's tough to say. What is known is that there was a small batch of these pedals produced in early 1966. Today, it's coveted by collectors and very, very rare.
The Arbiter Fuzz Face, made famous by Jimi Hendrix, came out soon after and was very similar to this two-transistor Tone Bender. However, the MkI.5 carried less bottom end than either the MkI or the Fuzz Face. It was a little more controllable, and its brightness cut through any mix. 
Notably, this period saw the arrival of the first Tone Bender released under a different brand name. Once again, as with most things Tone Bender, the history and timeline is a little hazy here. What is known is that JMI and Thomas Organ, the then-U.S. distributor of VOX products, partnered with Italian manufacturer JEN to create a VOX Tone Bender (pictured above) bearing a very close resemblance to the MKI.5 circuit. Note, the two-transistor design in one of our vintage units pictured below. This unit is also known as the V828.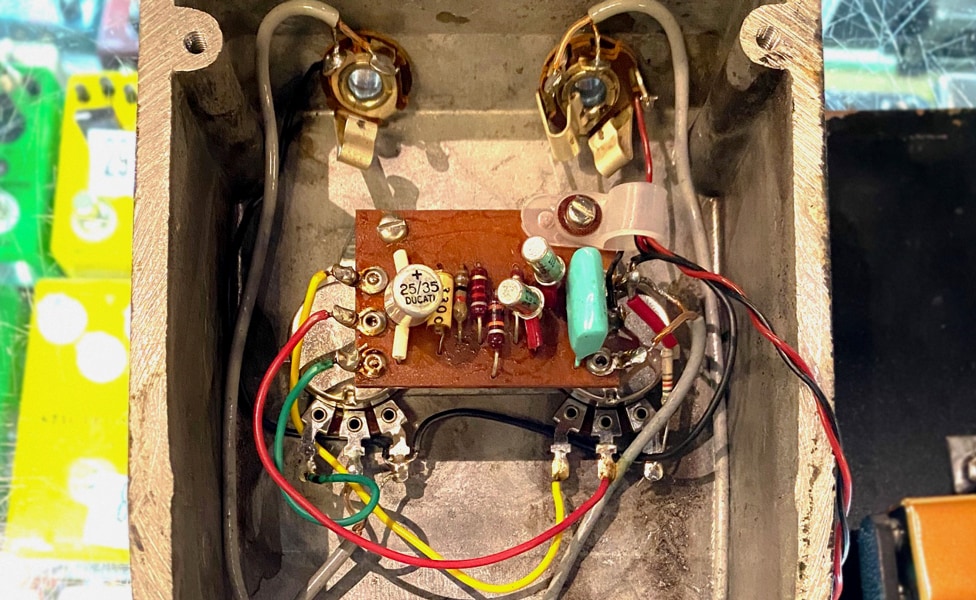 Sold throughout the United States and elsewhere during the rock boom of the '60s, this is perhaps the best-known Tone Bender as well as the model that you'll likely encounter when vintage shopping in the U.S. Though highly sought and a collector's item in its own right, this model should not be confused with the three-transistor, UK-made Sola Sound models sold under a variety of brand names throughout the '60s and '70s.
The Tone Bender MkII
Mere months after the introduction of the short-lived Sola Sound MK1.5 model, the Tone Bender MkII was also released in 1966. With a return to three transistors and the original full-bodied, saturated fuzz, this pedal rocketed to fame, in large part thanks to Sola Sound's savvy business tactics and the burgeoning career of legendary guitarist Jimmy Page.
It's widely believed that Jimmy Page first began to use the MkII with The Yardbirds, and then played it on the first Led Zeppelin record. The sound of Page's Fender Telecaster running through a Tone Bender into a Supro amp was a shot heard 'round the world. That piercing, slippery, howling sound on "How Many More Times" and "Dazed and Confused" inspired a new generation of guitarists. More than five decades later, Page's guitar tone on Zeppelin's debut album is still held up as one of the finest electric guitar recordings ever made.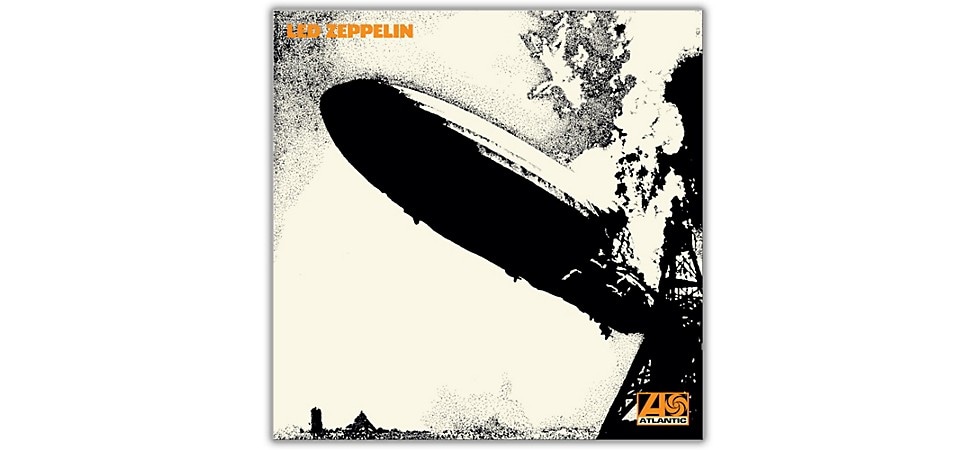 As this exciting fuzz sound grew in popularity, Sola Sound partnered with multiple brands to release the Tone Bender MkII under different names, including the Marshall Supa Fuzz (used by Pete Townshend), the VOX Tone Bender (not to be confused with the Made in Italy model) and the Rotosound Fuzz Box. Generally speaking, each model featured the same circuit and components, although small variations arose over time.
The Tone Bender MkIII and MkIV
The 1968 Tone Bender MkIII was a big step away from its predecessors. It featured a different fuzz circuit and added a third control knob for tone adjustment. This pedal offered a wider range of fuzz sounds and a tighter, more mid-focused tone. The MkIII circuit was also released under the Rotosound, VOX and Park brands. Pictured below is a vintage Park Fuzz owned by Jamie Stillman of EarthQuaker Devices.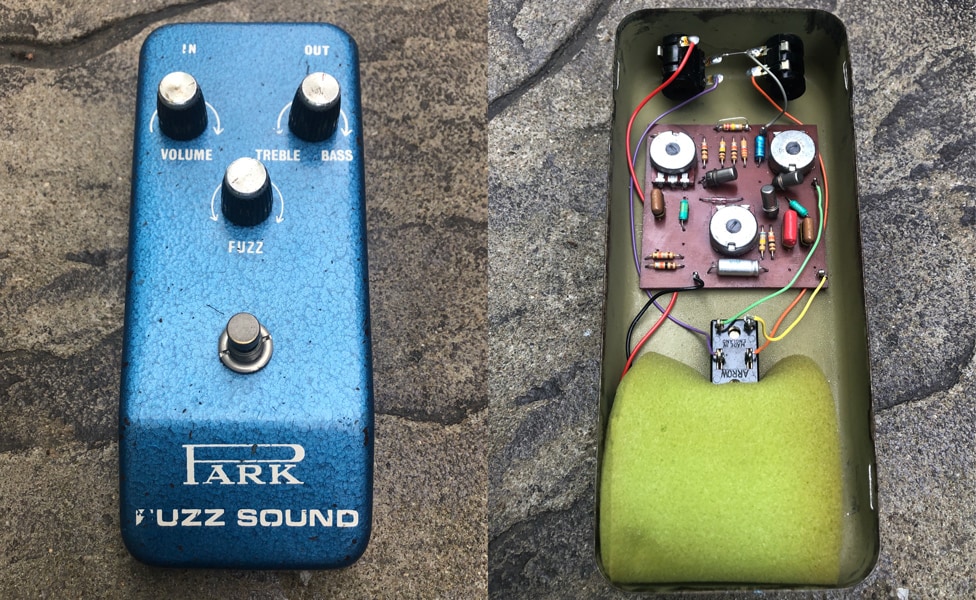 The MkIV was essentially the same pedal with some cosmetic changes, including more colorful graphics. It remained in production until 1976.
Tone Benders of the '70s
In 1970, Sola Sound began to release pedals under the Colorsound moniker, and in 1973, they released a very different Tone Bender known as the Supa Tone Bender. Despite its name, this model was actually closer in sound and circuitry to the Electro-Harmonix Big Muff. And just in case it wasn't hard enough to keep track, Colorsound then released the Jumbo Tone Bender in 1975—which was … the Supa Tone Bender renamed. Much like the "Made in Italy" VOX Tone Bender, the Supa Tone Bender and Jumbo Tone Bender should not be mistaken for the earlier three-transistor designs.
The '90s Resurgence to Today
Fuzz fell out of favor in the 1980s as tastes changed and effects lifted from the floor to racks. However, in the 1990s, as grunge artists and other rock bands built their setups and walls of guitar with vintage gear, the effect hit hard again.
In 1994, Colorsound rose to the challenge and reissued the Jumbo Tone Bender. Other Sola Sound Tone Benders were reissued during this period as well, like the one pictured below, recently sold in our Seattle store. Around the same time, VOX reissued their own Tone Bender, the V829, based on the earlier V828, and made it in the USA.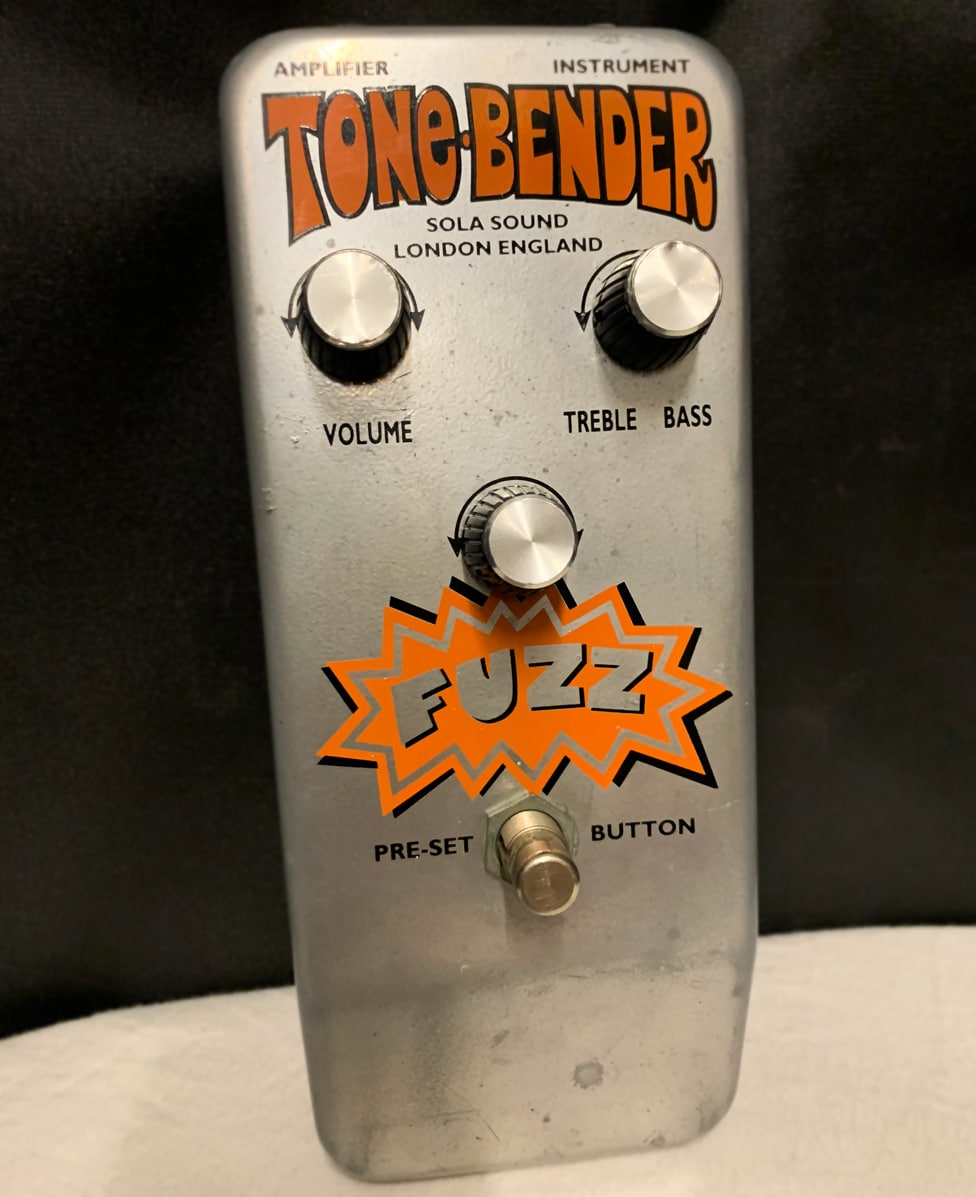 In 2007, Macari's Ltd officially trademarked the Tone Bender name for use in the EU and the UK. Their impeccable contemporary UK reissue of the Sola Sound Tone Bender line does great justice to the name and its legacy. In December of 2020, pedal giant BOSS announced a collaboration with the Macari's/Sola Sound team to release the BOSS Waza Craft TB-2W Tone Bender. Part of their highly-regarded Waza Craft line of pedals, the TB-2W is based on the revered MKII and, like the original, features germanium transistors at the heart of its circuit. Due to component availability, it is being made in extremely limited numbers and is expected to ship in Q2 of 2021.
Vintage pedals, like classic cars, can be both beautiful and challenging. Each one comes with its own unique quirks, thanks to the way it has aged, its particular components and how it may have been modified or repaired over the years. A vintage Tone Bender is a worthy investment, but if you're not quite ready for that, and you aren't able to get your hands on the upcoming TB-2W, there are plenty of great modern options inspired by its classic sound to consider.
Modern pedals inspired by the Tone Bender come in a big variety, with some pinpointed to recall a certain sound or period, and others built to put the whole fuzz world at your fingertips. Like the Fuzz Face and the Big Muff, the original run of Tone Benders has inspired a wide field of tributes from some of the best names in modern pedal design.
EarthQuaker Devices has released a number of Bender-inspired pedals over the years. Their Hoof Reaper is a kind of Frankenstein's monster of fuzz. It's part Tone Reaper, which is a silicon/germanium hybrid tribute to the three-knob, MKIII fuzz, and part Hoof, which is a love letter to those green Soviet fuzz boxes. That combination comes with all the stupendous sound and endless sustain you'd expect, plus an octave-up switch to send your solos into the stratosphere. EarthQuaker Devices also joined forces with Park Amplifiers to recreate the Park Fuzz Sound, the original of which was the MkIII under a different name. The new Park Fuzz was designed to reproduce the sound and performance of the exact vintage unit owned by EQD's Jamie Stillman, with lower noise and a wider range of fuzz control.
Learn more about EarthQuaker's love of all things vintage fuzz in our exclusive interview with Jamie Stillman.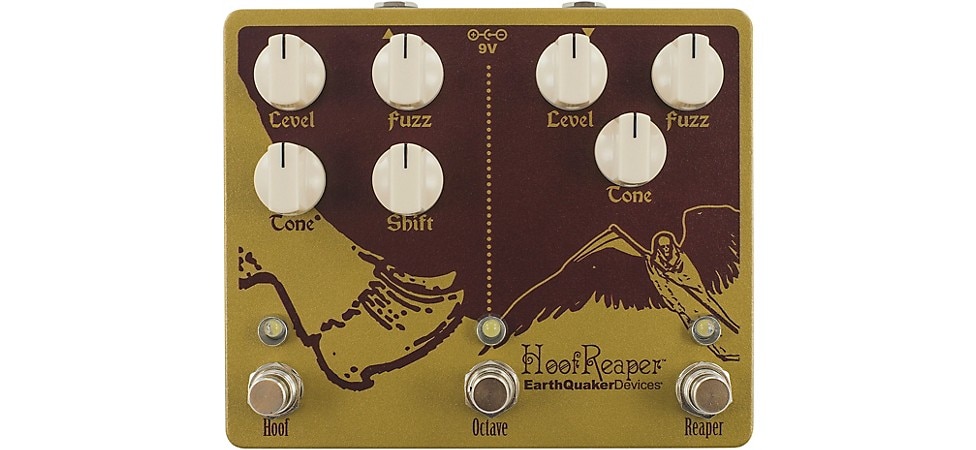 Pictured: EarthQuaker Devices Hoof Reaper V2 
The Keeley Fuzz Bender is another big, bold pedal capable of conjuring the sound of classic fuzzes of the '60s with a modern twist. It features a combination of silicon and germanium transistors, chosen to blend gain with creaminess, in addition to active EQ and bias control to tweak attack and decay.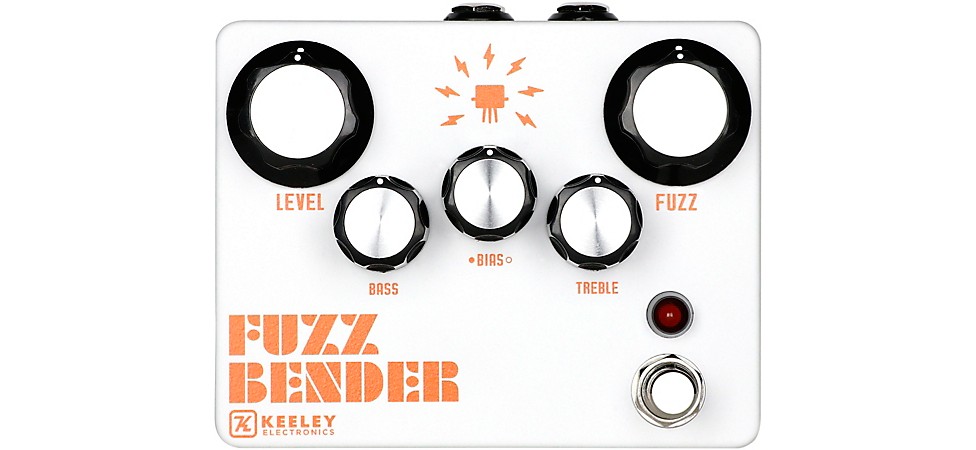 Pictured: Keeley Electronics Fuzz Bender 
Remember how we mentioned the similarities between the Tone Bender MkI.5 and the Arbiter Fuzz Face? The modern Dunlop Germanium Fuzz Face Mini nails the sound of that first run of Fuzz Faces and will get you in that MKI.5 ballpark thanks to its duo of mismatched germanium transistors. Just tap your foot and you'll be transported to the sound of London in the late '60s. You can also check out the Wren & Cuff Your Face '60s for more classic germanium fuzz sounds with some modern upgrades.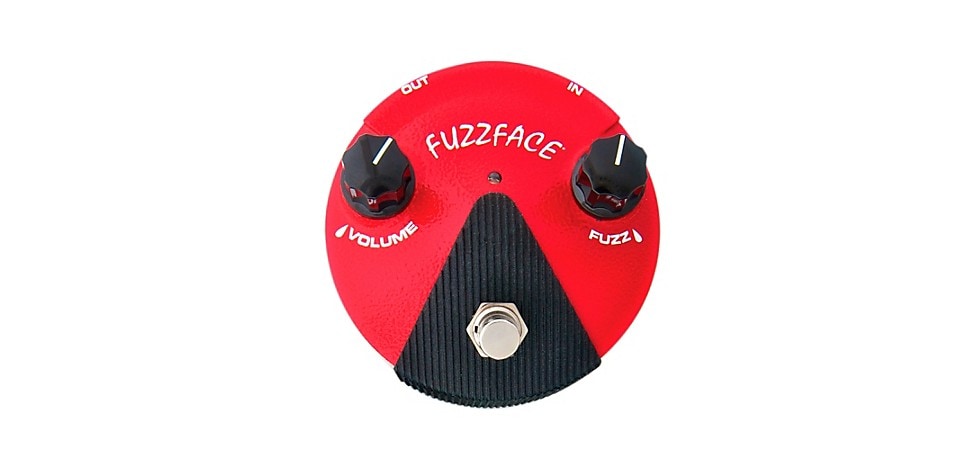 Pictured: Dunlop Germanium Fuzz Face Mini 
The JHS Bender is inspired by Josh Scott's prized 1973 MK3 Bender. While the original model used three germanium transistors, JHS' Bender is built around three silicon transistors, with a circuit designed to deliver the same feel and sound of the original, but with modern stability and consistency.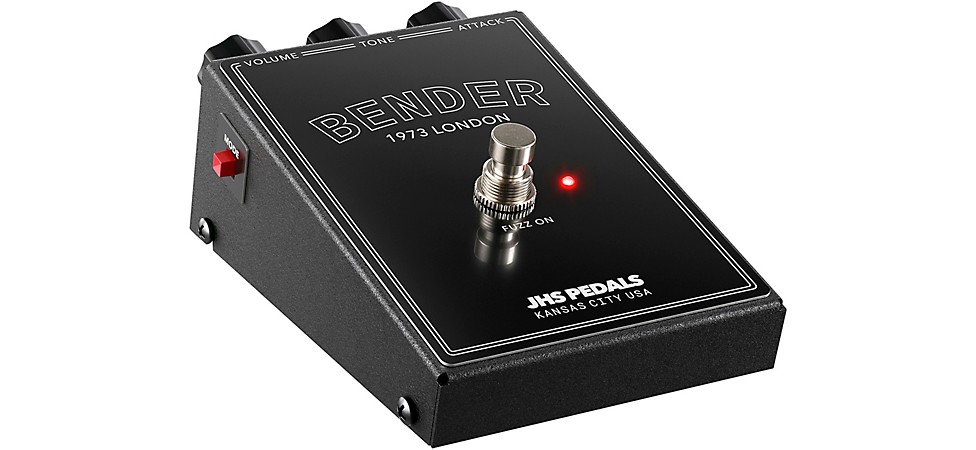 Pictured: JHS Bender 
The Tone Bender story is a complicated one, but its legacy is unmistakable. Known by many names, this pedal and its many iterations defined British blues rock in the 1960s into the early 1970s, sparking a wave of fuzz fury that lasts to today.
Vintage and Used Pedals
Trying to find that holy grail MkI or '90s reissue? We're always adding to our collection of vintage gear. We also have an ever-changing inventory of used pedals, which can be a great place to find something you want to test, mod or stick right onto your pedalboard.
Although no longer being manufactured, other recent Bender-like options worth seeking out include Way Huge Electronics' Havalina, and EarthQuaker Devices' Tone Reaper Fuzz and Black Ash Endangered Fuzz, inspired by the MKIII and MKII, respectively.
Questions You May Have When Shopping
Don't be afraid to ask our associates for help. Even if you've spent plenty of time researching, you're not going to walk in with all of the answers. You may have questions about how to get a certain type of fuzz, or you may not know the best spot to put the pedal in your signal chain. Our associates can help answer your questions and explain key features or functions that you may need assistance with. You can also check out our Fuzz Pedal Buying Guide for more great fuzz pedal options.