The Walrus Audio Julia chorus/vibrato is a favorite for guitar players who need the ability to switch between chorus and vibrato or blend both together. The Julia can add a bit of depth to your tone with a low chorus setting or be pushed to the limits of that classic warble vibrato offers and everything in between. Walrus is known not only for creating unique versions of classic effects, but also for chassis donning beautiful artwork. John Morton, GC's category manager for effects pedals, worked with Walrus Audio to create a limited-edition version of the Julia with custom artwork called "Enchantress".  There are only 350 of these exclusive pedals and each one comes with a free t-shirt.
"I had just watched the movie "The Witch" so that type of imagery was on my mind. The cauldron, the skull moon; she's a powerful witch casting a spell."
- John Morton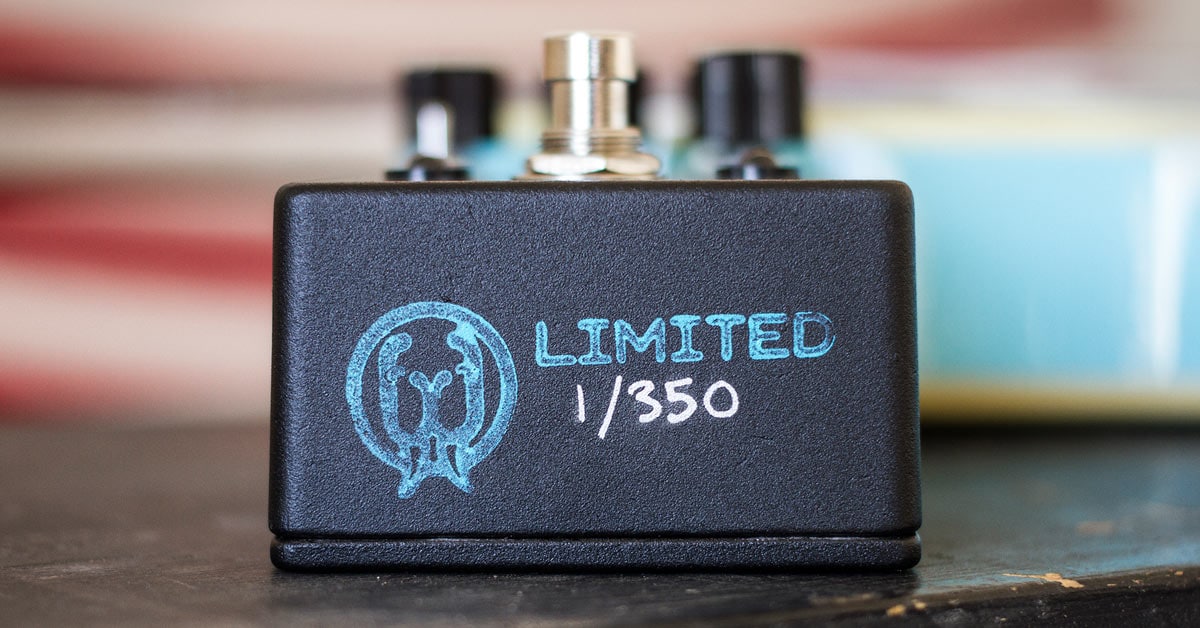 Shaping Your Tone With the Julia
The Julia features multiple ways to shape your modulation. Use the switch on the face of the pedal to choose between two analog LFO waveshapes. With a sine wave and a triangle wave, you can smooth out your vibrato or build an effect that has a more jagged, cutting tone. Use the "d-c-v" knob to define which effect(s) you want. All the way to left (d) gets you a dry signal. 12 o'clock (c) delivers chorus, and you can turn the knob all the way to the right (v) for vibrato. Use this knob to blend between the different settings and you'll surely find the sound you're looking for.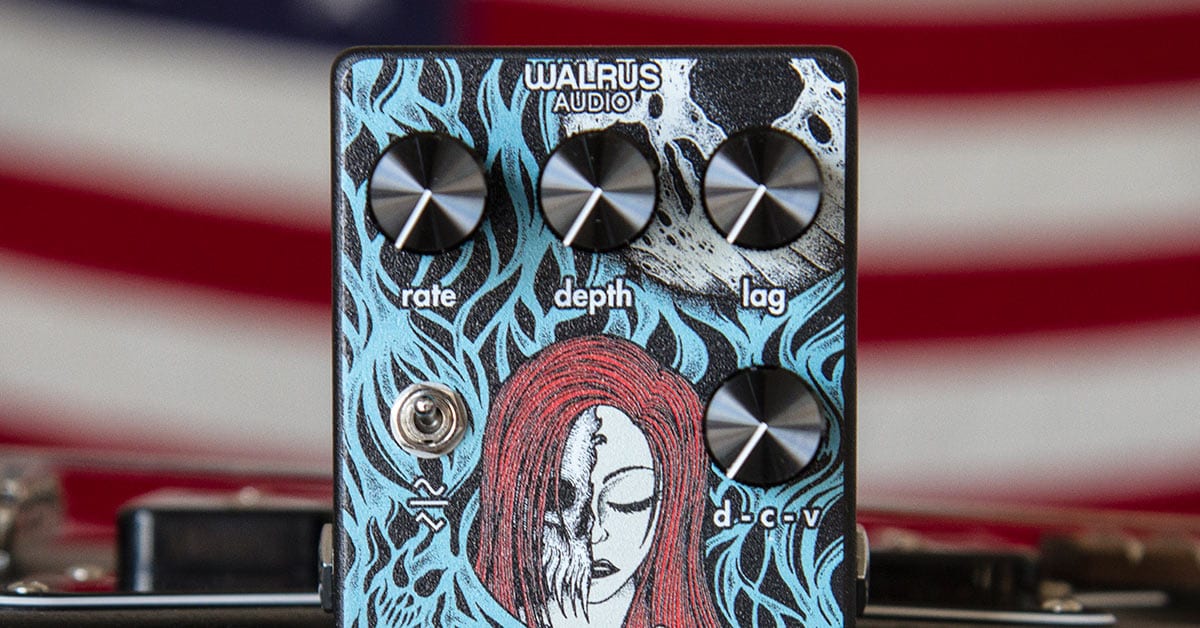 Dig In and Further Define Your Sound
Once you decide on your waveshape and your effect setting, you can use the rate, depth and lag knobs to tweak the sound. The rate knob controls how slowly or quickly the effect pulses. The depth knob controls whether the pulse will be subtle or as deep as the Grand Canyon. Lastly, the lag knob controls how tight the modulation is. A lower setting results in a smoother result, while a high setting gives you a more detuned warble.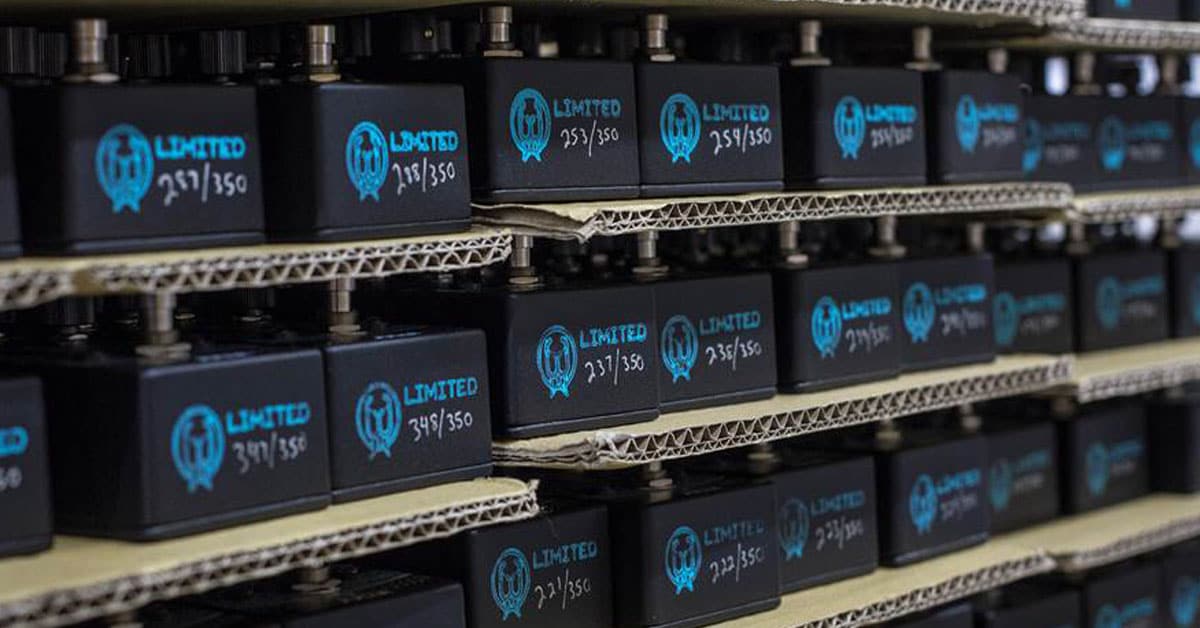 Who is Walrus Audio?
Walrus Audio is an effects pedal manufacturer known for taking classic effects and tweaking them sonically to bring a fresh unique approach to them. They mix this dedication to audio with their love of art, painting the chassis of their pedals in ways that capture the sound that comes out of your amp.
View our whole collection of Walrus Audio Pedals