Every now and then a song, a person, or an idea comes along and completely changes everything. For musicians, it's often hearing something that broadens their sense of what music can be, and that challenges them to understand how to create it. We talked with Nita Strauss about her game-changing influences and the albums that shaped her sound.
On Becoming a Guitar Player | Steve Vai's Passion and Warfare
After seeing Steve Vai perform the epic guitar battle in the film Crossroads, Strauss knew she was going to be a guitarist. Watch as she explains why Vai's Passion and Warfare is the first album she recommends every guitar player should hear. 
On Developing a Voice | Dream Theater's Images and Words
A student of John Petrucci's Rock Discipline, Strauss credits much to the techniques she learned from his series. She talks about the influential "Pull Me Under" guitar tone and her respect for the instrumental interplay on Dream Theater's Images and Words. 
On Connecting with Audiences | Iron Maiden's Fear of The Dark
As a founding member of tribute group The Iron Maidens, Fear of The Dark was bound to make the list. Nita shares how playing the anthemic, melodic guitar lines that audiences would sing along to taught her how to connect.
Nita Strauss's Controlled Chaos
To hear Nita Strauss's own limited-edition vinyl pressing (exclusive for Guitar Center) check out Controlled Chaos.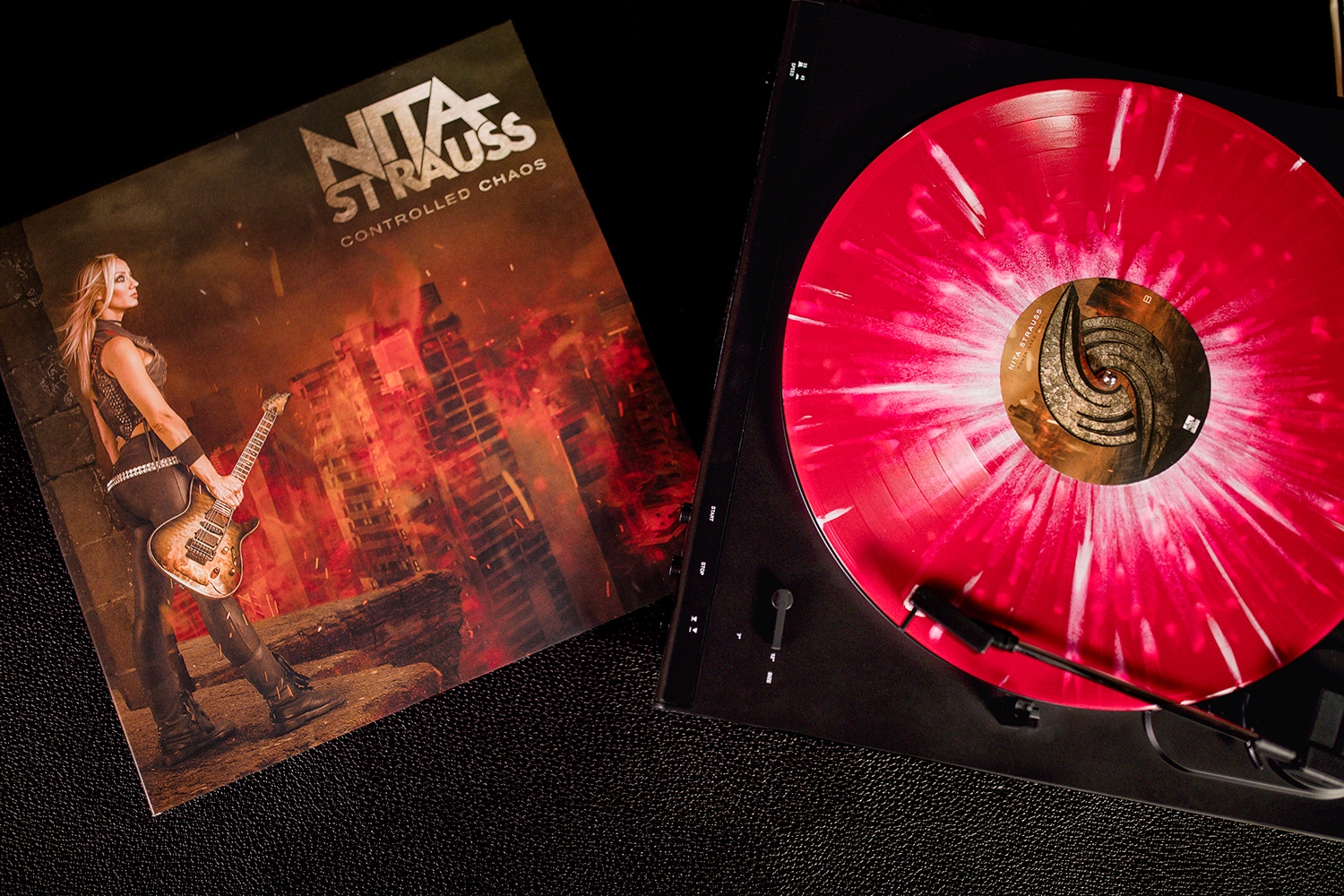 Learn more about her signature guitar, the Ibanez Nita Strauss JIVA10 Signature Electric Guitar.
Keep up with Nita Strauss at @hurricanenita.