Be Heard: Guitar Center is celebrating artists, brands and organizations that are using music to raise awareness on critical issues facing us all, to help us heal, to bring us together—to make the world a better place.
Kylie Morgan knows how to write a real tearjerker. In fact, she's been doing that since she was 12. "I always thought about more mature stuff," the country music up-and-comer said. "I was raised to have a big heart." Her songs, though bring more than just tears. They bring people together.
In 5th grade, when Morgan learned that a friend's sister was battling leukemia, she reached for her guitar. The result was "She's Our Miracle," which struck a chord with the American Cancer Society. They invited her to perform the song at the Society's "Race for Life" events all across her home state of Oklahoma. Today, Kylie is proud to report that the girl is alive and cancer-free.
In 8th grade, Morgan tackled school bullying with the song "Phoebe." Within three days of posting it online, the views surged past 70,000. Inspired, she started her own anti-bullying campaign, and began performing the song at schools across the country. Kids told her "Phoebe" saved their lives. "Once you perform a song," Morgan said, "it takes on a life of its own. You just hope you can be that platform so people don't feel alone."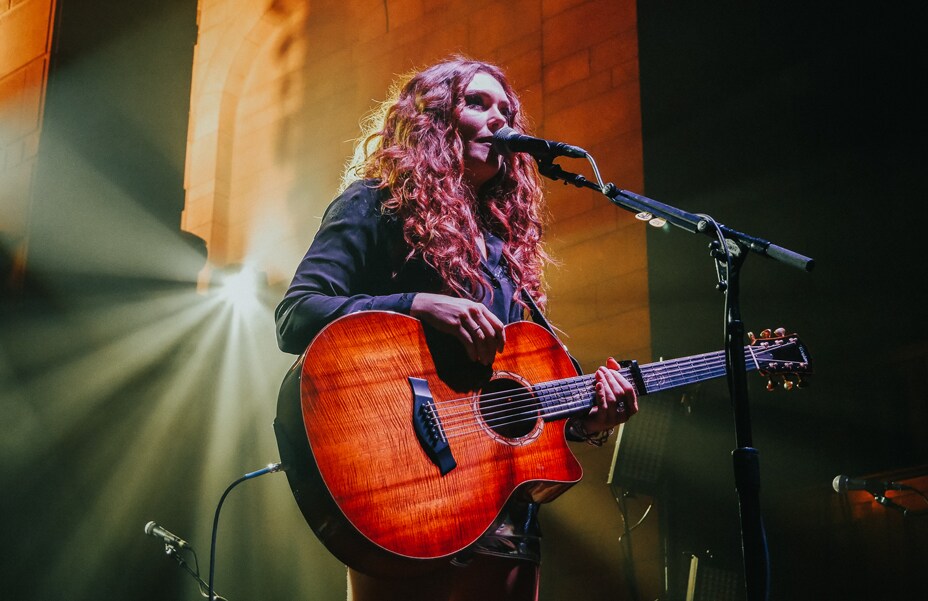 Kylie Morgan by Katie Weiler.
Morgan is no stranger to tragedy herself. On the afternoon of May 20, 2014, a powerful F4 tornado ripped through her hometown. Morgan and her mother, sister and dog found safety in a shelter, and when they emerged 37 minutes later, everything was flattened. Only one room remained in their home. The rest was in the river. "I remember falling to my knees, thinking this was the worst thing that could possibly happen, losing everything you have. Then our little small town grew even smaller as everyone came to help us and pick up what we could salvage," Morgan reflected. "I realized I was so happy it happened, because it gave me a whole new perspective. Things are just things and you know what can be replaced and what can't. I feel like I grew up five years in that one moment. Now I can see what truly matters."
With a debut album soon to be released, 24-year old Morgan is on the cusp of stardom. She remains committed to writing songs with real depth and emotion. "I came home last night and this song just poured out of me," Morgan said. "It's called 'Anxiety.' I wrote it in 15 minutes and put it out. I said, 'I don't know who needs to hear this, but this is what's on my heart and I hope that it reaches yours.' And I feel like that's what we're here for, especially storytellers—making sure we can reach people."
Keep up with Kylie at www.kyliemorgan.com.