In celebration of the fifth anniversary of She Shreds Magazine, we sat down with founder and editor-in-chief Fabi Reyna in her native Austin to talk about the musicians who inspired the mag's origin, as well as the importance of perpetuating the conversation surrounding female representation in the music industry.

She Shreds is hosting an [unofficial] showcase during SXSW. Is this the mag's first year here?

Fabi: This is our fifth year – and also our fifth anniversary as a magazine. We've been doing shows during SXSW since we started [the magazine]. We actually put out the very first issue down the street, at a place called Baby Blue. Austin has always been a big part of the community - every year, we come to SXSW and throw an unofficial showcase.

Do you remember the lineup of the very first showcase you hosted here?

We had about thirteen bands. Claire Puckett, who's in this band called Mother Falcon; my friend Ariel Abshire - Rosie Flores, an amazing country guitarist – she plays with Wanda Jackson and is a legend here. A lot of local Austin bands played.

How do you decide on the final lineup? What do you look for in an artist when curating a showcase?

My perspective comes from someone who has played classical music – I studied classical guitar for four years. I like a variety of genres – country, punk, post-punk, jazzy, garage rock – all kinds of stuff. I'm also very technical, which is why I seek a variety of perspectives and styles. I ask myself, Do I like them? Would I listen to them? Are they fun? It's how I felt with Shopping or French Vanilla - both of those bands are up-and-coming, but I know they're going to be legendary. I need them to be playing my show. They don't necessarily have to be doing something different, but I think it's important to evoke the emotion you're trying to evoke through your music. A lot of bands meet at these shows and say, "I didn't know I liked this kind of music," They influence each other in different ways. I want to maintain their trust. It's just as much about being their friend as it is supporting the band through the magazine.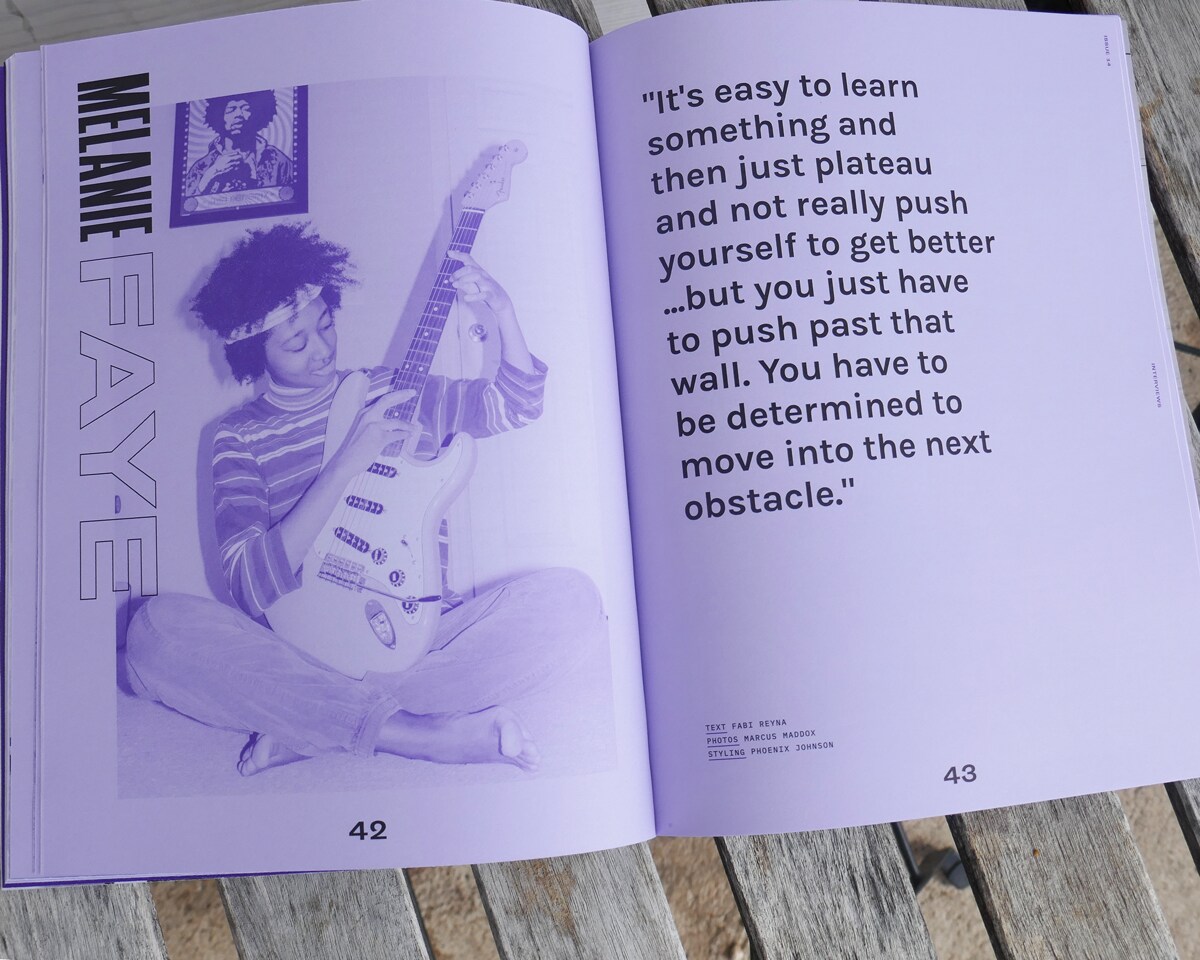 Tell us about the first time you hosted a showcase here. What was it about the energy of SXSW that drew you to it?

I'm 26 now, and I've been throwing shows since I was at least 15. When I was 16, I put together my first showcase at the coffee shop we're sitting at now, Figure 8 Coffee. It became an unofficial underground party during SXSW week. At that time, it was just an empty space. I went up to the owner and said, "Can I throw a show here?" He said, "Well, I'm emptying it out in a few days, but there's nothing in here now, so sure." That's how the spirit of SXSW began. Everyone was down for whatever. I played, and also booked Des Ark, Explode Into Colors, STRFKR and other bands that became huge later on. It was out of control. And it was super sweaty. I did that for a solid year until She Shreds came to life.

How do you feel She Shreds fits into the SXSW landscape as it stands now?

In putting on a showcase like this, I remind myself and my team that we're here because of something genuine and authentic. My biggest fear is becoming a brand that people view as only a brand exclusively - a magazine viewed as an entity that uses musicians for their notoriety. But I'm punk as hell, and I always will be.

What advice would you give other artists who may want to play SXSW someday?

It depends on what you're looking to gain from the experience. Am I trying to get recognized? Do I want to be signed to a label? Or do I just want my music out there? Firstly, I wouldn't play a show that didn't have a backline for you. If you're going to play fourteen shows in a week, make sure that every single venue has backline to make things easier. Make use of the time and energy you spent to come here. Everything thereafter feels like a piece of cake. In summary, don't forget to demand three important things: food, beer and backline.

What's been the most rewarding part of starting She Shreds and watching it grow?

Number one has to be the connections I've made with bands. Many of the bands that played the She Shreds show this year are some of my best friends. It feels good to know that what you're doing means so much to so many people. Not just people you don't know, but also bands that you admire and befriend. It's so valuable. Also, the opportunity to have created a community-oriented magazine and social platform - all of these bands have a say in what we publish. We have a mission to change the guitar industry - shift the dialogue on defining the modern guitarist and what they look/sound like. These bands are right there with me. It's like having a really cool army of musicians, basically.

Tell us about some of the first projects you were in, and how they inspired the foundation of She Shreds.

I started playing guitar here in Austin when I was young, when it was still common to hear the phrase "Girls don't play guitar." The dialogue is starting to shift, but back then, it was a common mindset. When I went to Girl's Rock Camp when I was thirteen, it changed everything. There were women playing music everywhere, which completely blew my mind. I started then writing my own music. I learned about Riot grrrl, K Records, music theory – I was accepting guitar as a tool for expression rather than just a hobby. I even got into CalArts for classical guitar - but instead of going to school, I went on a U.S. tour with a punk band [Laughs]. I moved to Portland right out of high school because of the strong community of women musicians there. During the time I toured, I remember saying over and over at every show - "She shreds! Oh, my God, she shreds!" My friend was like, "You should do something with that." So I went for it. I just made a magazine. Our first physical magazines had Marnie Stern and Corin Tucker from Sleater-Kinney. There were some big band features too, which felt like a testament to the community. The support was there. People were hungry for it, so we created a space.

What were some of your female inspirations early on, in music or otherwise?

The first show that blew my mind was Ana Vidović - she's a classical guitar player. My high school classical guitar ensemble went on a field trip to see her and I was in shock. Before that, I often thought, I don't think I want to play guitar. I think my professor also knew I needed that kind of influence. It totally changed my life. After that, I wanted to be really good. I played the alto saxophone in the elementary school band, too - a lot of musicians have that early thread. It didn't matter what the genre was, but just watching someone be incredible at something can make you obsess over perfecting the craft.

Are you still an active guitar player?

Yes, I am. My band in Portland is actually on the cover of the local newspaper for being one of Portland's best new bands, which is awesome. I'm in a three-piece cumbia-inspired group. I have the BOSS RC-300 Loop Station. I loop the bass, rhythm and lead. I've been really nerding out on loop pedals.

What made you first pick up a looper in your journey as a guitarist?

I like the shock value. Performances are really fun. It builds an internal metronome - trains your body to stick to a beat. I'm a boxer, too – those go hand-in-hand. There's a lot of beat within your body. I also work best under pressure, so feeling like I have to do it right the first time is thrilling for me. I love that the audience thinks, What is she going to do next? Nothing is pre-recorded. I could probably go on forever about it. [Laughs]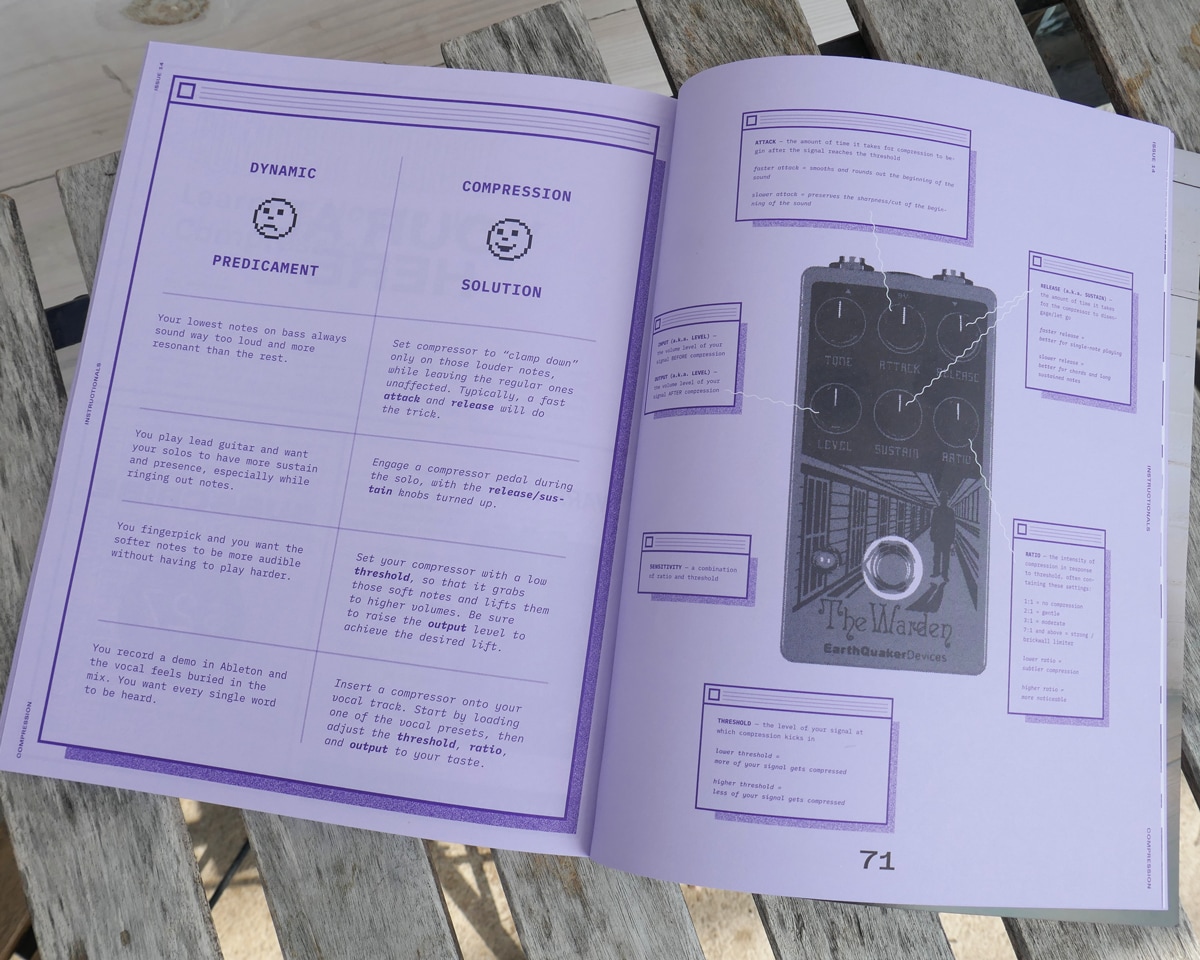 Do you remember the first guitar you ever bought?

My first guitar was a Squier. It's still hanging in my house - there are so many stickers on it. The first guitar that I bought myself, though, was an Airline reissue. I wasn't necessarily a gear head until three years ago. It was the loop pedal that did it - I actually bought it at Guitar Center.

How have you used social media to creatively market She Shreds to authentically remain part of the conversation?

Every social media platform has been such an enormous tool. Social media is amazing, because you can create visibility while also fostering community. Instagram wasn't around when we started, so we were on Facebook first. It's worth it to paint a sort of a picture of where we were five years ago in the guitar industry - it was pretty gnarly. At the time that She Shreds started, there were advertisements with half-naked women holding guitars. Certain companies had specific women-targeted campaigns - like the pink guitars. And that's cool, but not every woman identifies as that. I remember when we had about a thousand followers on Facebook, and a guitar company posted one of those questionable advertisements. So we posted it on our page with the caption, "If this isn't the way you'd like to be represented, we encourage you to send [this company] a message." They called me the next day, saying they took down all related advertisements due to the influx of comments and messages. It felt like we had worked together a little bit. That was the first time I realized She Shreds was actually something that could grow – something that was needed.

Have you ever experienced backlash from the female community throughout the journey of She Shreds?

Not often, but yes – of course. The first few years we existed on social media, there was a lot of conversation. A woman might comment, "I like to be represented this way, posed with my guitar," and we agreed that that was acceptable. The issue instead stemmed from the female modeling the guitar not represented as a musician, but instead as an object. The conversation was mostly amongst our core followers, but every so often, a 60-year-old man would chime in and have his mind changed by the end of the discussion. We never discouraged outsiders from commenting. It was totally welcoming then, and it still is.

Who are some rising female artists currently on your radar?

A core reason for having a showcase at SXSW this year is to represent those artists that [She Shreds] believes in. Haley Heynderickx, for example, is someone I truly get behind. And she's from Portland. She comes from genuine realness, which is something I look for in everything that I do. How real are you? How genuine are you? How much do you just need to express to be who you are? Especially now, when music is so saturated. Black Belt Eagle Scout is from Portland, too, and same thing. Tash Sultana – I also believe she's doing something really different.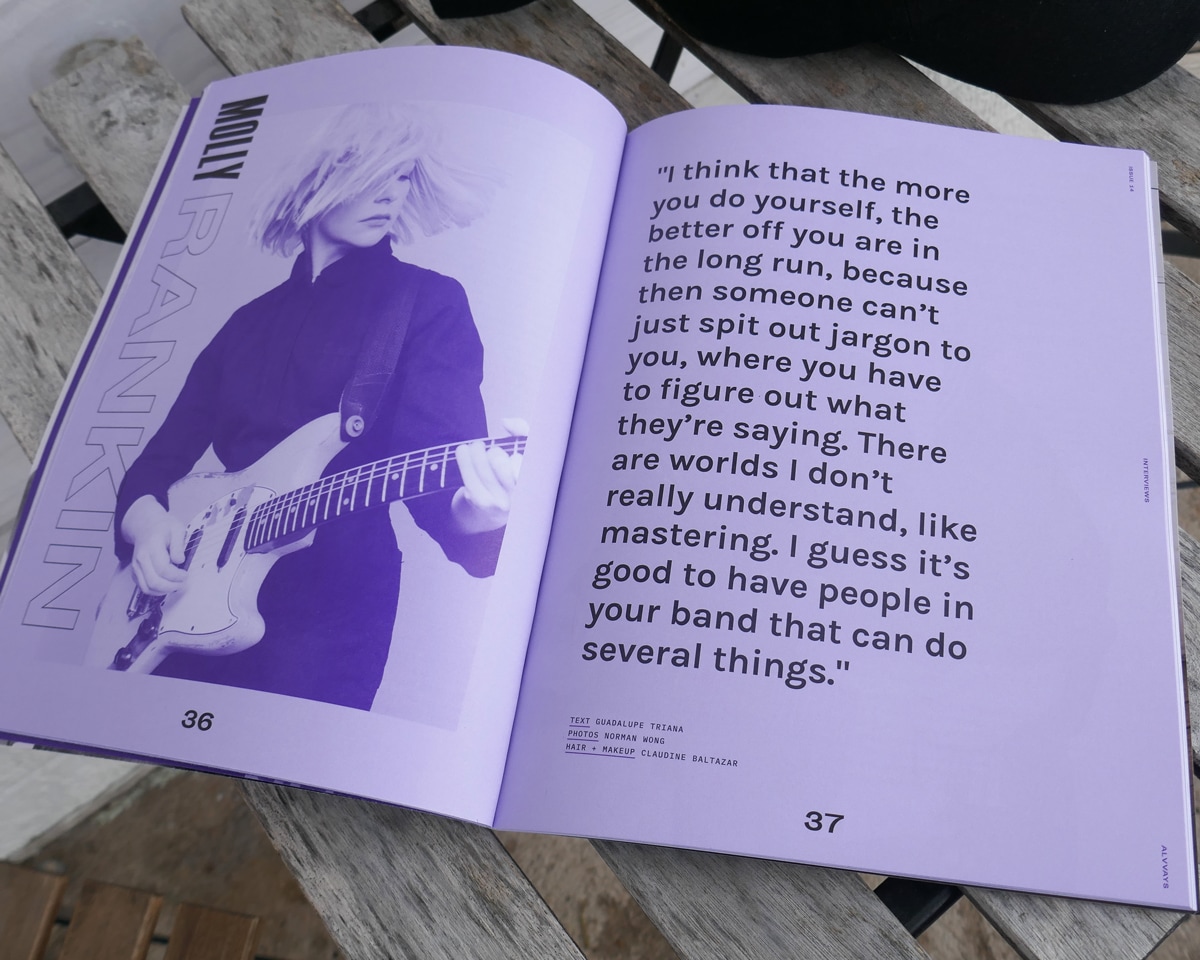 What do you picture is next for She Shreds?

We have all kinds of things going on. Five years later, I'm focused on my intention in the company. I've always said I'm going to stop doing this as soon as I stop having fun. I want to be adding to the dialogue. We'd like to showcase what it really means to be a modern guitarist, and what that looks like across my audience – an audience I believe still hasn't been rightfully represented [in music]. I want the guitar industry and listeners alike to understand that the spectrum of guitarists is so, so wide. I want to put together documentaries, podcasts and other multimedia that represents that. We've got to keep the conversation going.

Check out She Shreds Magazine here: http://sheshredsmag.com/

Read our interview with She Shreds SXSW showcase artist Becca Mancari: http://bit.ly/BMSXGCri

Read our interview with She Shreds SXSW showcase artist Hinds: http://bit.ly/HISXGCri