The compact form factor of 500 series modules offers great sound and functionality in a portable package. In this article, we'll explore how 500 series modules can enhance your sound and streamline your workflow, as well as showcase some of the most popular 500 series modules available today. And if you're ready to upgrade your studio after reading this article, one of our gear experts at Guitar Center Professional can help you build a 500 series lunchbox that fits your needs and budget.
A Brief History of 500 Series Modules
Introduced by API in 1969, 500 series modules were originally designed for use in API consoles. They were part of a concept known as the modular building block system—a way for API owners to customize multiple components in their consoles, including mic pres, dynamics and EQs. The concept of a modular signal chain quickly became popular with many engineers. With the development of the lunchbox in 1985, API-enabled engineers to bring their favorite 500 series modules with them to any session.
As smaller facilities and project studios grew in popularity during the 2000s, the 500 series concept gained significant industry momentum, with many engineers finding the portability, power and affordable price points too appealing to resist. The rise in demand prompted API to form the VPR Alliance in 2006, which set standards and consistency requirements for any manufacturer that wishes to bring a 500 series product to market. As a result, many popular brands have developed 500 series products, including Aphex, dbx, elysia, Empirical Labs, Maag, Rupert Neve Designs, SSL and many more.
Benefits of 500 Series Modules
Compact Design
By design, 500 series modules are quite compact, which makes it easy to fit up to ten channels of outboard processing in a 3U rack space—a big space-saving benefit, especially for smaller studios. And although 500 series modules are significantly smaller than their full-sized counterparts, many modules use the same design and components. Some modules even offer additional features not found on the original rackmounted models.
Mix and Match
With a 500 series setup, it's easy to mix and match modules from a variety of manufacturers. 500 series modules are a great alternative if you don't want to purchase a console. Instead of being limited to 16 channel strips from one manufacturer, you can collect a variety of preamps, EQs and dynamics sections to essentially create a fully customized signal chain. As just one example, a 500 series setup makes it easy to take your favorite aspects of legendary signature sounds by combining a mid-forward API preamp, silky Neve-style EQ and the punch of an SSL bus compressor.
A Truly Portable Processing Rack
The compact and portable design of 500 series modules makes it easy to bring your favorite gear with you wherever you go. A portable 500 series lunchbox is a great way to add sonic character to live recordings or capture uncompromising sound at any location, even when you don't have a console or multiple racks of gear at your disposal. Some lunchboxes also have built-in mixers and routing capabilities between modules, so you can customize your signal flow as desired. Most lunchboxes use standard XLR connectors for individual inputs and output, though some offer additional connectivity like DB25 or even AES/EBU.  
Tech Specs for 500 Series Modules
Thanks in part to the VPR Alliance, there are defined specifications for 500 series modules that provide a degree of uniformity regardless of the manufacturer. In order to fit into such a compact space, most 500 series modules are designed to use limited power compared to their larger rackmount counterparts. Often, if the power requirements of a particular module exceed what one slot provides, the manufacturer may design the module so that it takes up multiple slots to draw the necessary power.
Voltage: +/- 16V, +48V for phantom power
Current: 130 mA per slot
Height: 5.25" (3U rackspace)
Number of slots: 2, 3, 4, 6, 8 and 10 slots
Form factor: Desktop (lunchbox), rackmountable and standalone options
500 Series Module Recommendations
There are many ways to configure a 500 series lunchbox. With a wide range of options from well-respected manufacturers, the combination possibilities of 500 series modules are almost endless. Create an entire rack of your favorite preamps for recording, a rack of dedicated effects for mixing or your dream signal chain for mastering and printing mixes. For a free consultation on building your own 500 series setup, contact the experts at Guitar Center Professional.
Mic Preamp Modules
BAE 1073MPL 500 Series Mic Pre
Based on the BAE 1073MP, the 1073MPL is a mic preamp inspired by the legendary 1073 mic preamp and equalizer. It offers a rich low end, slightly resonant highs and focused mids. Its selectable impedance setting enables the 1073MPL to work seamlessly with a variety of microphones. It's a great pre if you want to add color and character to just about any source, whether a microphone, guitar or synth.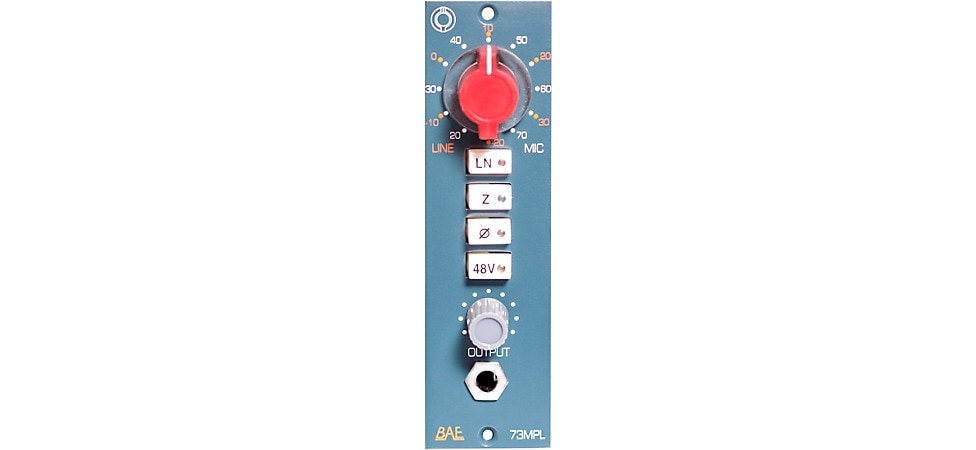 Pictured: BAE 1073MPL 500 Series Mic Pre
API 312 500 Series Mic Preamp
The 500 series version of the famous API 312 produces the same classic sound as the original from the 1970s, but in a compact form factor. With 2520 op-amps (responsible for the classic '70s API sound in their most popular gear) and proprietary transformers, the API 312 delivers warmth, generous headroom and the trademark sound of API. It also sports a nice, vintage-style analog VU meter.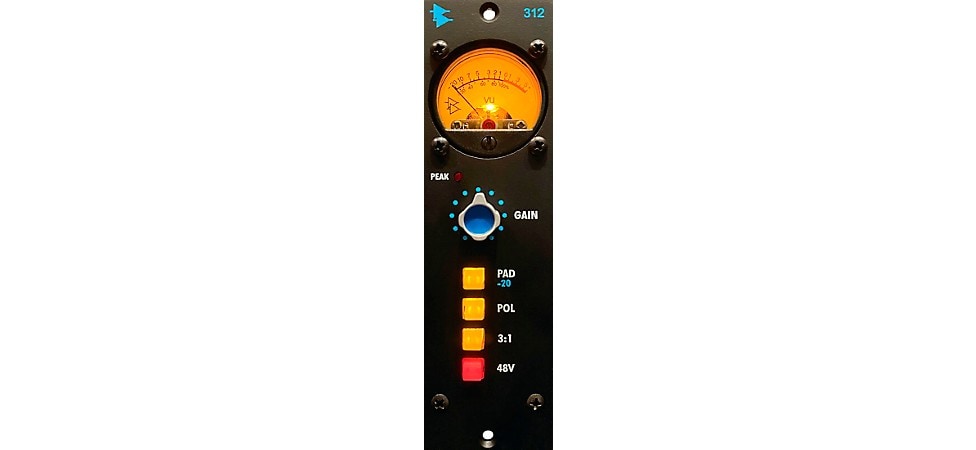 Pictured: API 312 500 Series Mic Preamp
EQ Modules
Solid State Logic E-Series EQ - 500 Series
The SSL E-Series 500 Series EQ offers two different EQs in one module, both from the E-Series consoles produced between 1981 and 1989. Each of the EQ variants provide a distinct response curve and tonal character. Easily switch between the original "Brown" EQ (with gentler Q, and smaller gain and frequency ranges) and the later "Black" EQ (with narrower Q, and broader gain and frequency ranges), giving you two options for tone shaping.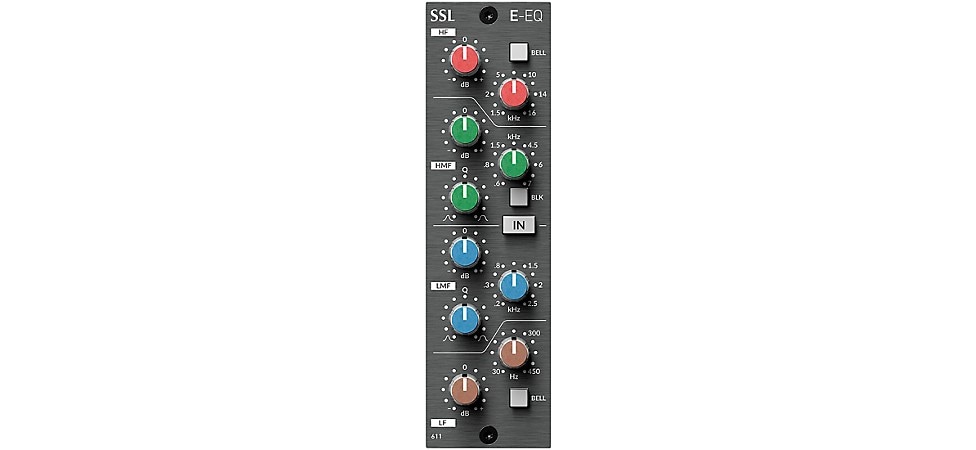 Pictured: SSL E-Series 500 Series EQ
elysia xfilter 500 Class A Discrete Stereo Parametric EQ
The stereo elysia xfilter 500 series module fits in two slots, offering two channels of EQ with one set of controls. The elysia xfilter is known for its exceptional flexibility and the distinctive sound of an all Class-A equalizer. It produces a precise stereo image based on computer-selected, stepped potentiometers and low tolerance film capacitors. It delivers remarkable audio performance at a surprisingly affordable price, thanks to the 500 series form factor.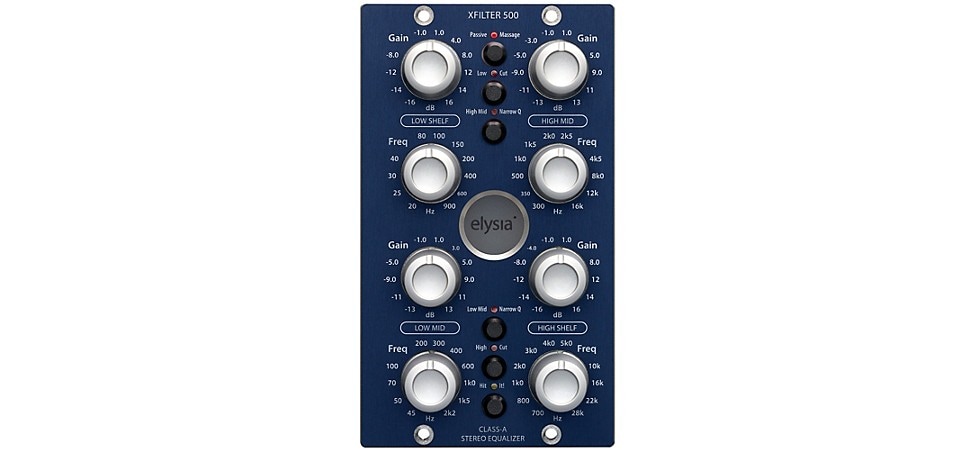 Pictured: elysia xfilter 500 Class A Discrete Stereo Parametric EQ
Compressors
Rupert Neve Designs Portico 543: 500 Series Mono Compressor
The 500 series version of the Portico 543 Mono Compressor is a spot-on adaptation of the dynamic control and brick-wall limiting made famous in the Portico 5043. It's earned a reputation for being unobtrusive and musical sounding, with a fully controllable compressor-limiter that features feed-forward/feedback modes, Peak/RMS detection and a built-in sidechain high-pass filter.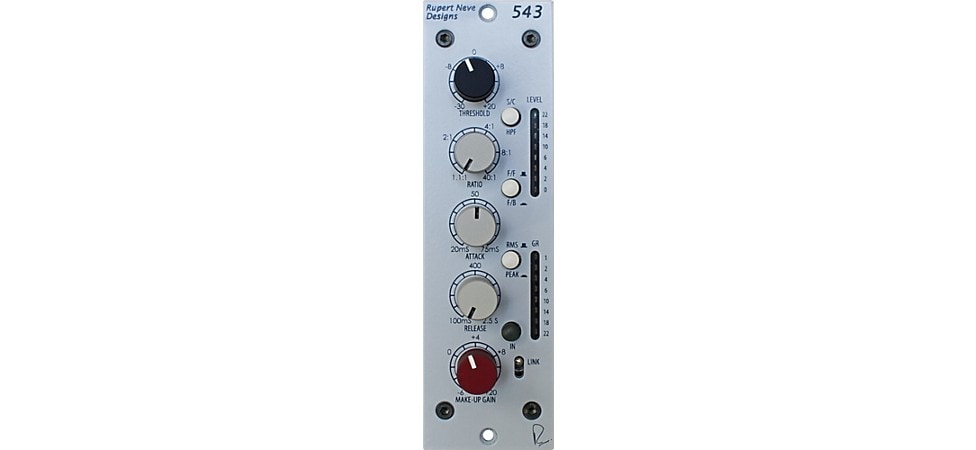 Pictured: Rupert Neve Designs Portico 543: 500 Series Mono Compressor
Solid State Logic Stereo Bus Compressor - 500 Series
One of the most famous stereo bus compressors of all time, the SSL G Series Stereo Bus Compressor, is now available in a 500 Series module. Some love it for its "glue" and others for its "punch," but it delivers a sound that can be heard on countless chart-topping records and is still used today. The 500 Series version comes with additional compression ratio settings, auto release, switchable HPF sidechain and a selectable in/out switch.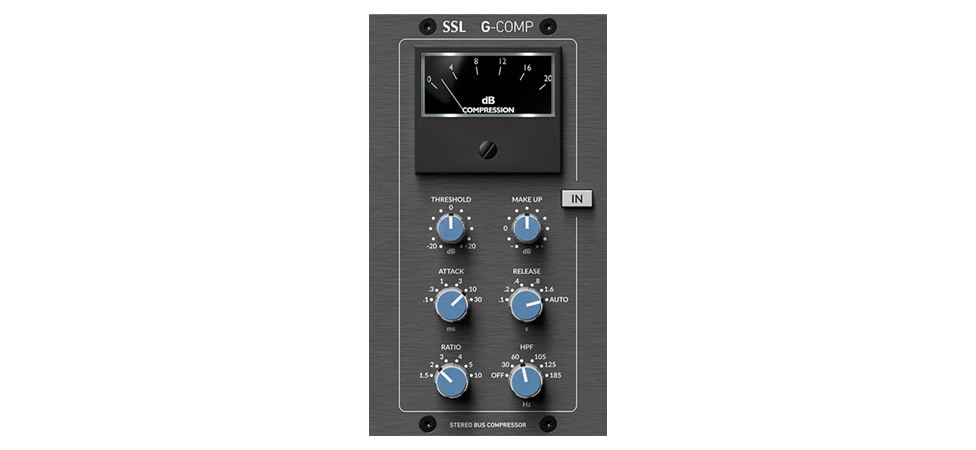 Pictured: Solid State Logic Stereo Bus Compressor 500 Series Compressor
Effects
Meris Ottobit 500 Series Bitcrusher Effects
In short, the Ottobit Bitcrusher is an effects processor that helps recreate the sound you know from 8- and 16-bit video game soundtracks. It offers a variety of features, including variable sample rate decimation, bit reduction, a pitch track-enabled ring modulator and a premium analog signal path with 24-bit AD/DA conversion. The Ottobit 500 Series Bitcrusher includes an assortment of effects, including rhythmic tremolo, filter modulations and more.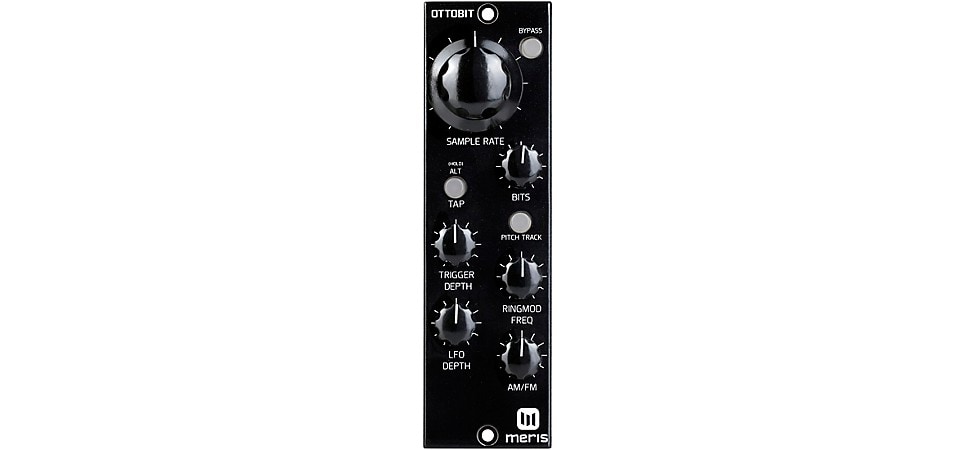 Pictured: Meris Ottobit 500 Series Bitcrusher Effects
Miscellaneous Modules
Radial Engineering EXTC 500 Reamp Guitar Effects Interface
The EXTC 500 series module offers a fast-and-easy way to bring guitar effects to your recording signal chain. It features a solid-state design with transformer isolation to eliminate buzz and hum and a 180-degree polarity reverse switch to keep your effects and balanced signals in phase. With the Radial EXTC, it's easy to add grit to your vocals, wah on a kick drum or even flange on a violin. There's also an integrated patch insert point so you can add additional effects to your chain.
Pictured: Radial Engineering EXTC 500 Reamp Guitar Effects Interface
Heritage Audio R.A.M. System 500 Series Monitoring Module
The R.A.M. 500 series module brings the world-class monitoring performance of the Reference Audio Monitoring system to a two-slot wide compact form factor. It features one stereo speaker output, one high-current headphone output and three stereo inputs. It also provides Bluetooth connectivity for mobile devices and a familiar large red knob with 64 steps of attenuation.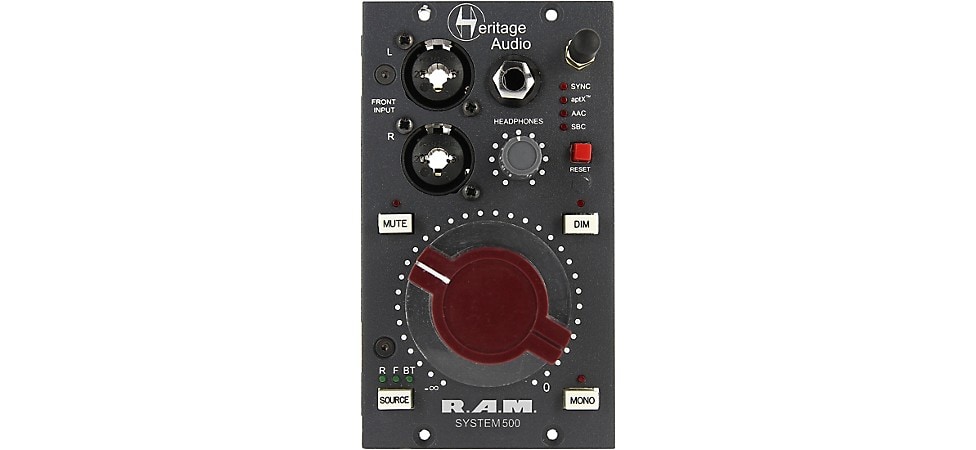 Pictured: Heritage Audio R.A.M. System 500 Series Monitoring Module
Lunchboxes
BAE 3LB 3-Channel Desktop Lunchbox
The 3LB features three 500 series slots, a solid steel chassis and an overbuilt power supply with plenty of power for third-party modules. With the 3-Channel Desktop Lunchbox, BAE continues its tradition of offering hand-wired construction for the best possible performance and reliability.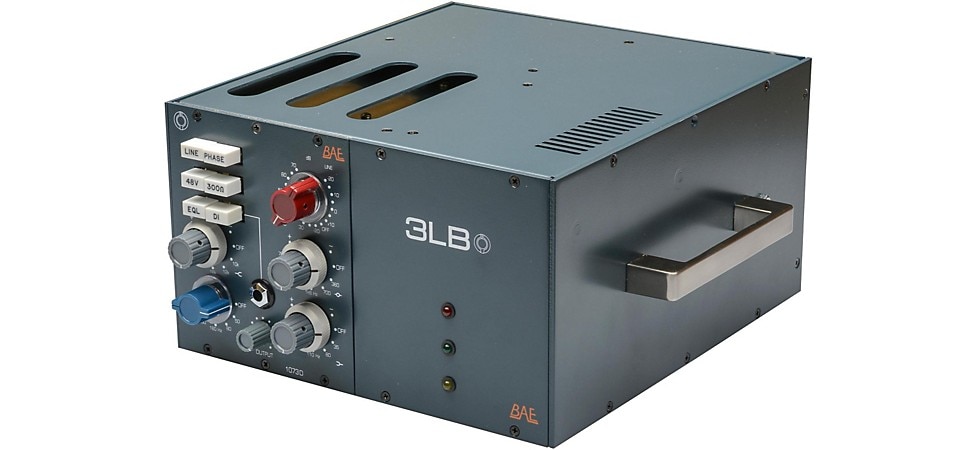 Pictured: BAE 3LB 3-Channel Desktop Lunchbox
API 8-Slot High Current Series Lunchbox
API's new 8-Slot lunchbox features eight 500 series slots with 250 mA of current each. It offers full compatibility with API 500 Series and VPR-approved modules and sports DB25 connectivity on the rear panel, which is different from some other lunchboxes that use XLR connectors. It also features a universal power supply, phantom power and is rackmountable with the optional rack ear kit.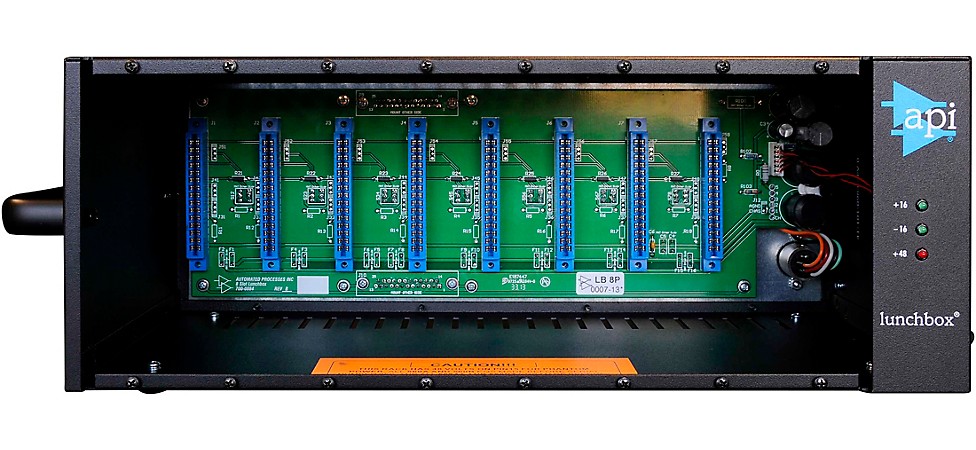 Pictured: API 8-Slot High Current Series Lunchbox
500 Series Wrap-up
500 series modules provide an excellent way to bring flexibility and simplicity of use to your outboard gear. Not only are they more compact than conventional rackmount gear, but they often offer new capabilities compared to the original models and let you mix and match modules from many different manufacturers as well. If there's a sound you're looking for, chances are you can achieve it using a lunchbox and a few 500 series modules.
For more advice on finding the best 500 series modules for your workflow, contact our team of studio professionals for a free consultation.