San Diego's WAVVES brought their signature surf-rock punk energy (and a seriously rad Epiphone Flying V Bass) to their packed showcase at Clive Bar in Austin. We caught up with the band backstage at SXSW to tour their road gear, and talk about how Nathan made one fan's day by raffling his Fender Mustang on social media.

How many shows are you guys playing at this year's SXSW?
Stephen (bass, vocals): Three - one official showcase, and then two non-official showcases.

What's it like bouncing from showcase to showcase?
S: Very hectic. We walked with our gear from the hotel yesterday to the show, about a little over half a mile. That was fun. I know that doesn't sound far, but imagine walking that distance with all of your gear.

What's it like being at SXSW with so many artists in the same space?
Brian (drums): It's nice running into friends. We have a bunch of friends in bands that we've toured with - we just ran into Post Animal. It's good to see old friends.

Let's talk gear.
B: For [SXSW] I just brought my Paiste cymbals, which I love. They're great cymbals.
Alex (guitar): I play a Fender Stratocaster with a Seymour Duncan pickup. I copy Dean Ween's setup.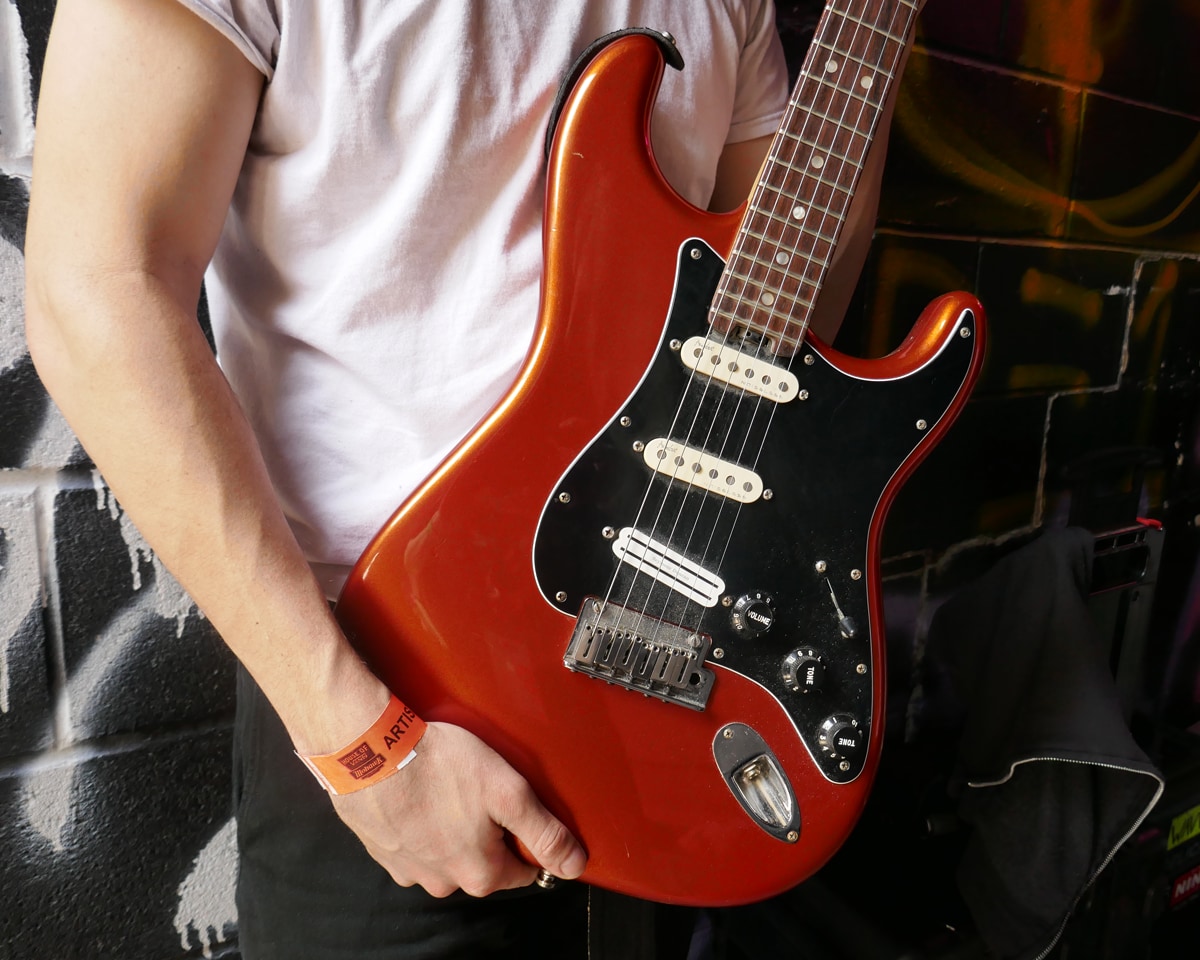 S: I've got an Epiphone Flying V Bass. I bought it as-is, and then I just upgraded everything on it. Put in new pickups, a new bridge, new tuners, and a new nut.
Nathan (vocals, guitar): I play a red Fender HSS Stratocaster. A big part of our sound is feeding back. My favorite pedals are from a Brooklyn-based company called Tomkat – one of them sounds like an Electro-Harmonix Big Muff, but with a little more push to it.
S: I always play through a SansAmp pedal. I have it on all the time - I send a SansAmp clean signal out to the PA before it goes to the amp and that's turned up.


How about the amps that each of you are playing through?
A: Fender Twin Reverb.
S: I've got a Fender Bassman 100T Amp Head, and I go through a 610 Fender NEO Speaker Cabinet. I also have a Little Mark III and a 15" Peavey Black Widow.
N: I play a Fender Super-Sonic 22 Head and cab.

How do you creatively use to social media to stay connected with your fans while on the road, recording new music, etc.?
S: Most of us use it kind of sparingly. Nathan uses it a lot.
B: The way we've utilized live streams in the past has purely been goofy. We'll just be bored, sit down, and stream live with all of us in the frame. Sometimes, we compete with how many followers we each have - but Nathan always wins, because he runs the main account.
N: It's good to be able to directly talk to your fans. If you're good enough at social media, you don't have to necessarily depend on PR or a record label to push new music or shows. You can create content to support it yourself.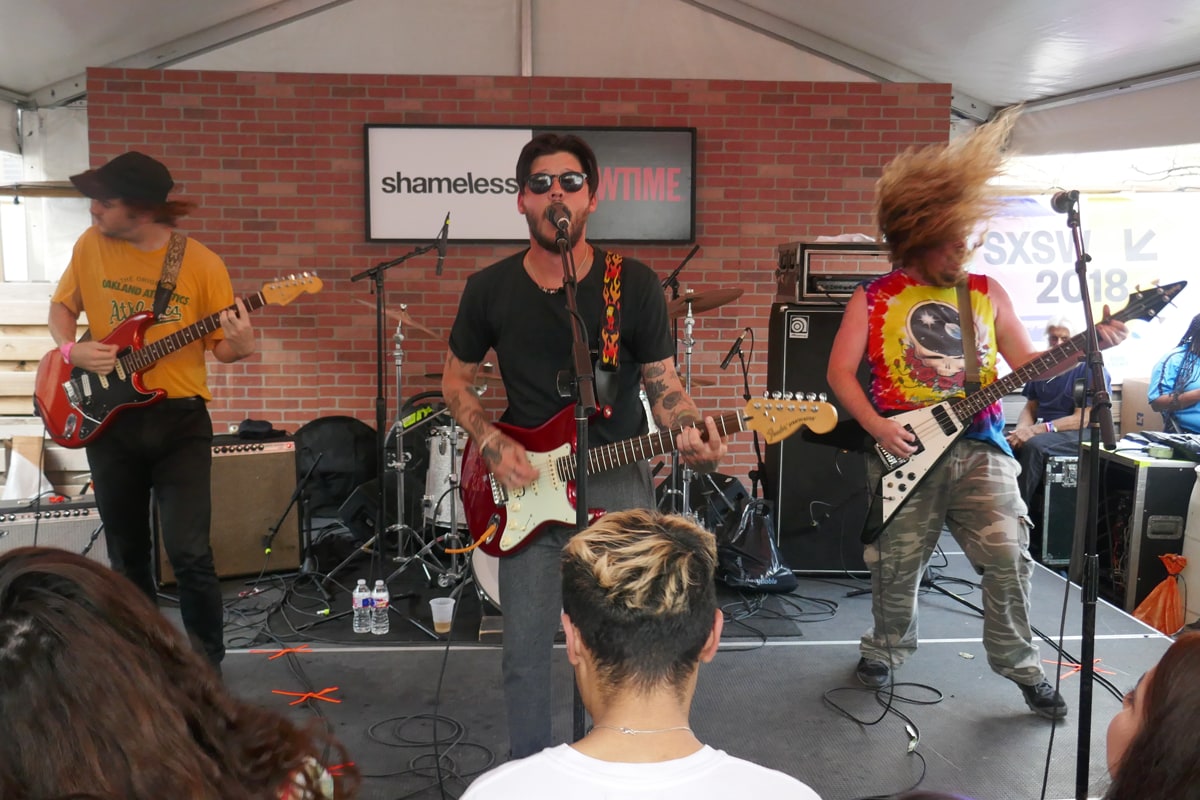 Do you have any crazy social media stories?
N: I one raffled my guitar off to a fan - my Fender Mustang. Quite a story. I gave it away because I love my fans.

Any food recommendations here in Austin?
N: I had Cheez-Its last night from the hotel bar.
S: I ate an entire box of Wheat Thins. I'd recommend both of those.
B: I had Chex Mix.
A: I had Smartpop – the white cheddar popcorn.
N: Yeah, white cheddar. Love it - we're all going to die pretty young [Laughs].

What's next for WAVVES?
S: We're recording an album, but we're also touring South America. Argentina, Brazil, Peru, Chili, Costa Rica -
B: Mexico City, too.


Check out the latest from WAVVES: