Guest writer Fabi Reyna, Founder of She-Shreds Magazine (the world's only print publication dedicated to women guitarists and bassists), shines a light on Sister Rosetta Tharpe and the influence she had on the direction of popular music.
Sister Rosetta Tharpe is often referred to as the "Original Soul Sister" and "The Godmother of Rock 'n' Roll" for too many good reasons to display at once. Born on March 20th, 1915 in Cotton Plant, Arkansas, Tharpe began developing her gospel singing, guitar slinging chops at the early age of four years old—a practice that would eventually lead her to become a pioneering voice in Rock 'n' Roll.
Famously spotted with a beautiful white Gibson SG, decorated in gold hardware, Tharpe was among the very first recording guitarists to incorporate heavy distortion. In addition to the already unconventional image of an African American woman playing the electric guitar with an effect that had yet claimed recognition, Tharpe continued to raise controversy by merging pop, gospel, and blues through hit songs such as "Rock Me" and "This Train" in the late 1930s. In 1945, Tharpe's single "Strange Things Happening Every Day" was the first Gospel song to cross into popular music—becoming #2 on the Billboard charts.
Many now more recognizable names such as Elvis Presley, Chuck Berry, Johnny Cash, Bob Dylan and Eric Clapton have cited her as a monumental influence. Over the next two decades, she crushed every "rule" in her path; crossing between gospel, blues, and early R&B; religious and secular music; and notably, black and white audiences during the days of segregation. She helped launch the career of Little Richard, and heavily influenced the early generations of rock musicians, with artists such as Johnny Cash and Elvis Presley singing her praises.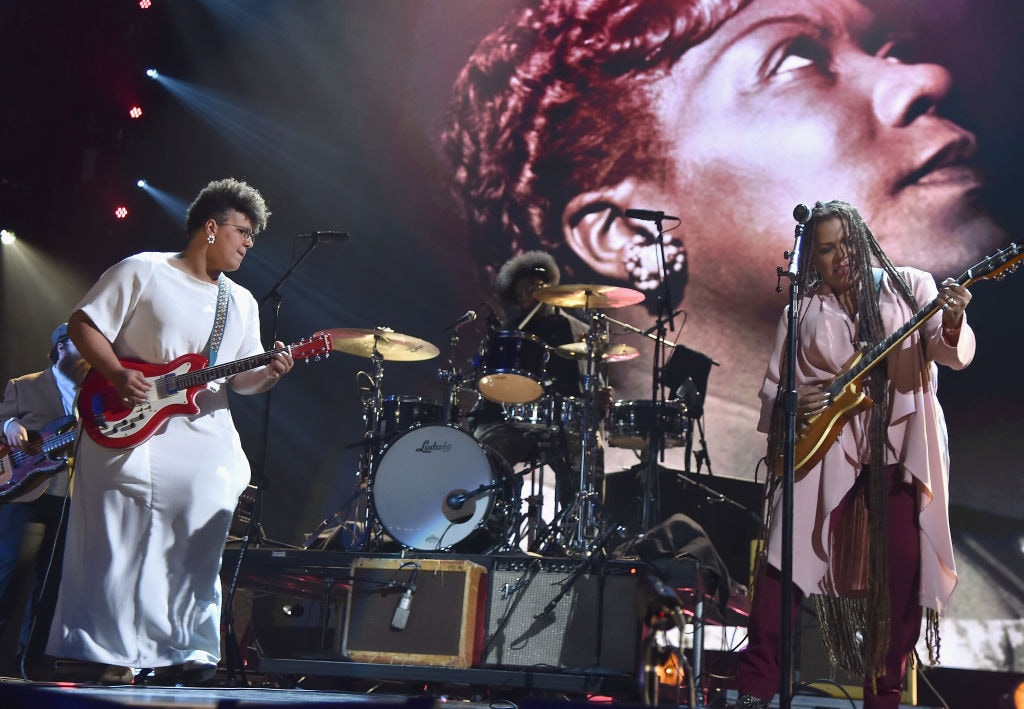 Seemingly, after her death on October 9th, 1973 little was said about Tharpe outside of the occasional mention in historical references. In 1998 The United States Postal Service issued a commemorative stamp in her honor, and shortly thereafter her name began to resurface and her story retold. In 2007 Tharpe was inducted into the Blues Hall of Fame and in 2017, she was inducted in the Rock and Roll Hall of Fame alongside Nina Simone. Although years and decades have gone by without giving Sister Rosetta Tharpe the recognition she deserves as a pioneer, today's  efforts to establish her legacy in music and guitar history are more expansive and widespread than ever before.